'It's heaven to me:' Milwaukee Senior Baseball League keeps 'a bunch of old guys' feeling young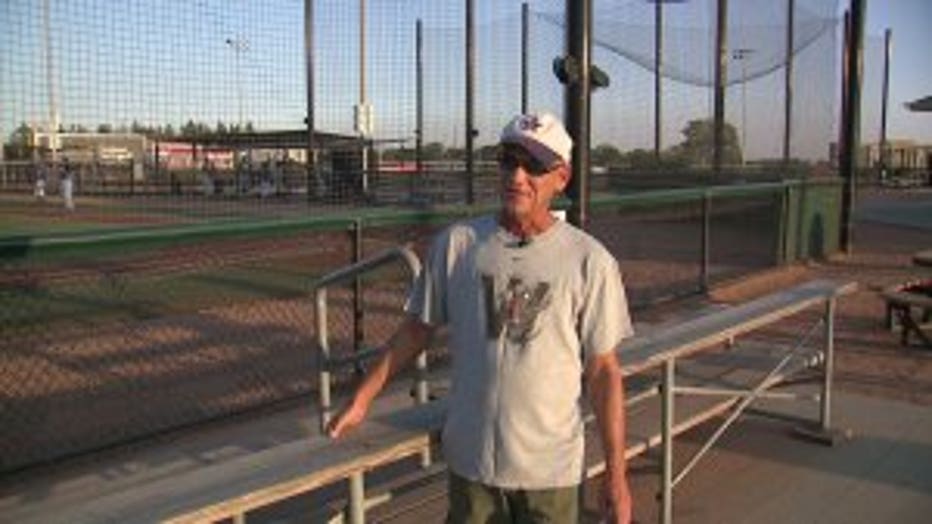 FRANKLIN -- Fashion designer Karl Lagerfeld once said "youthfulness is about how you live, not when you were born." That could easily be the motto for the Milwaukee Senior Baseball League.

"There's that line from Shoeless Joe Jackson, where he comes up to Ray Cansella and he says 'is this heaven?' He said 'no -- it's Iowa.' He said 'well, it's heaven to me,' and I tell you what -- for nine innings, it's exactly that. It's heaven to me," said Bruce Vanderbunt.

While it isn't Iowa, the baseball diamond at The Rock Sports Complex is heaven for Vanderbunt.

"It's just a bunch of old guys playing baseball. We're having fun and having a good time. To play real baseball with uniforms and sliding and getting hit by pitches, running out balls in the outfield, I don't know. To me, there's no better feeling than that. It's hard to describe," said Vanderbunt.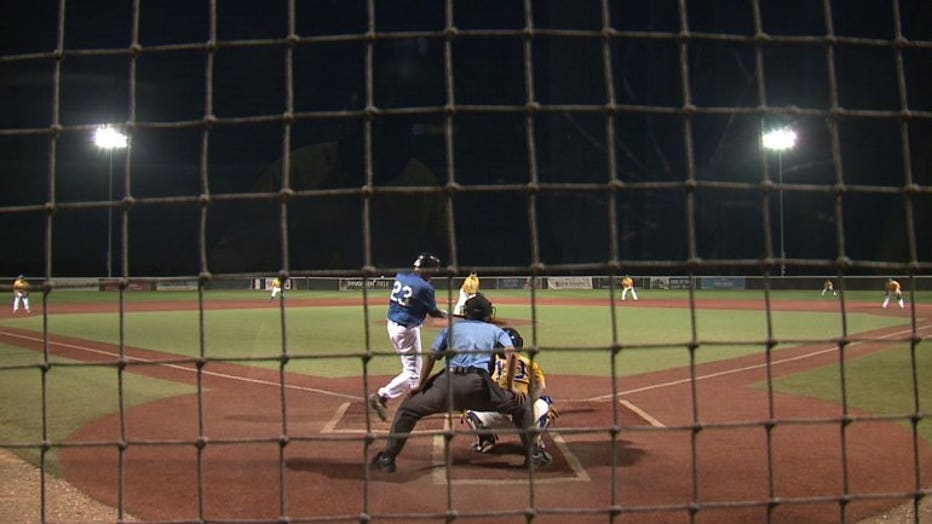 Milwaukee Senior Baseball Leagu


Vanderbunt, 69, is part of the Milwaukee Senior Baseball League's "62 and Over" Division.

"It's blood and guts baseball. It's not, it's not, it's not softball," said Ace Vollmer, 66.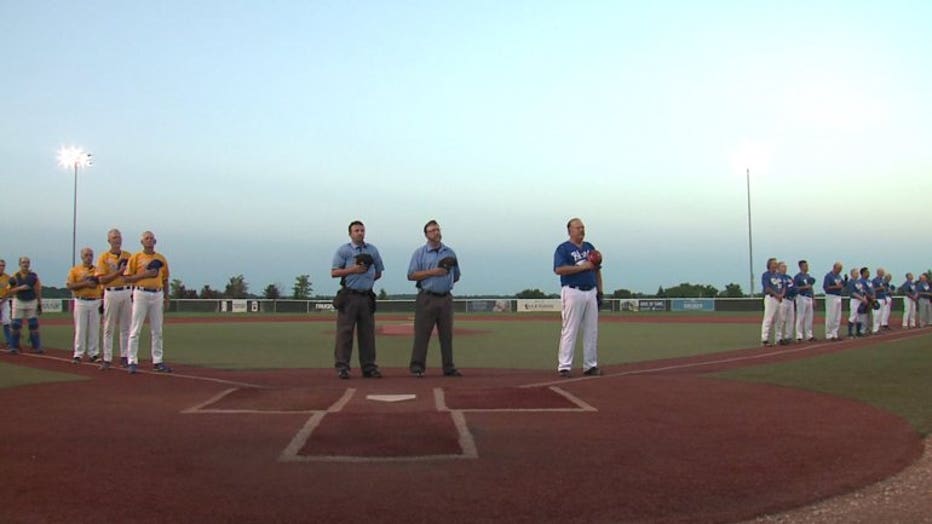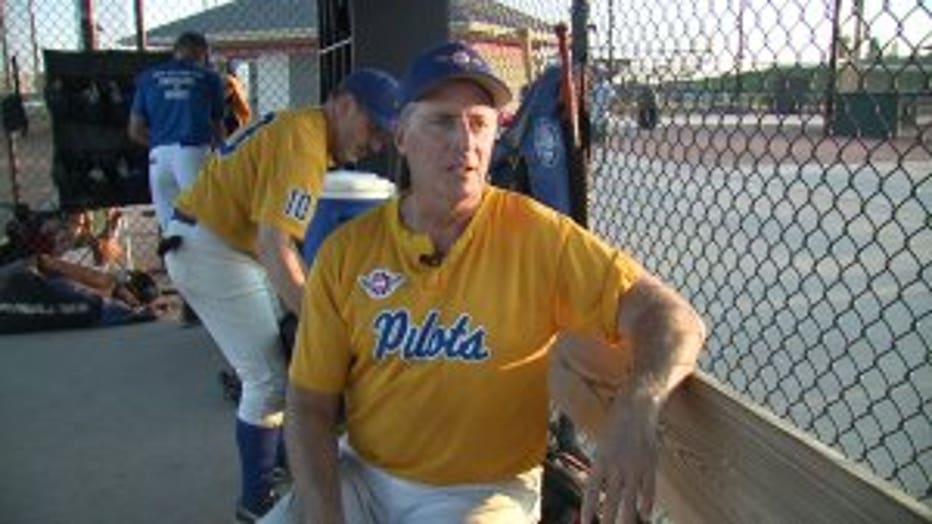 Vollmer plays right field for the Milwaukee Pilots.

"This is real baseball. I mean, we slide. Same rules as Major League Baseball as far as sliding. It's competitive," said Vollmer.

The competitive spirit hasn't left David Globig, 62, who dons the catcher's gear most nights.

"Started, you know, as a Little Leaguer and worked my way up. Played high school ball and then I played, I was the number one draft pick for the Milwaukee Brewers in 1976, so even though that didn't work out, I still have a passion for this game and I still love to play it," said Globig.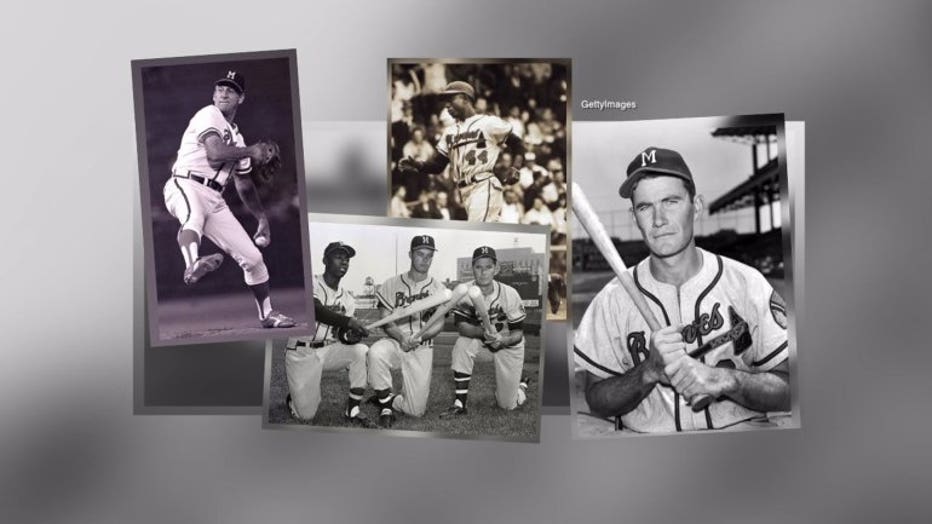 The passion is undeniable, and for almost all of the guys, it started very early in life.

"We grew up in Pigsville, right by County Stadium. We used to sit up on the hill up there, watching ball games and stuff, you know, and fell in love with the Braves, the old Braves, the Joe Adcocks, the Henry Aarons, you know, Del Crandle, Warren Spahn," said Vanderbunt.

Baseball is the connection, but there's something more that has these guys suiting up twice a week during the season.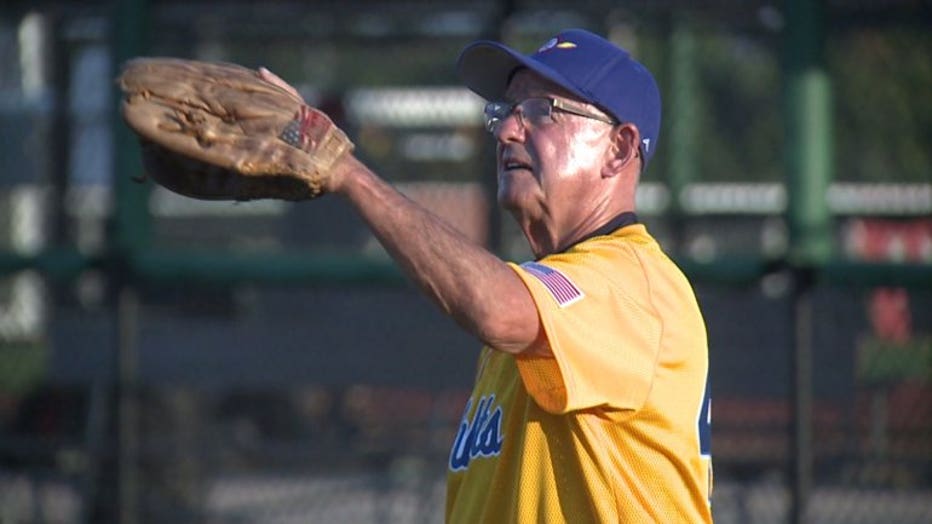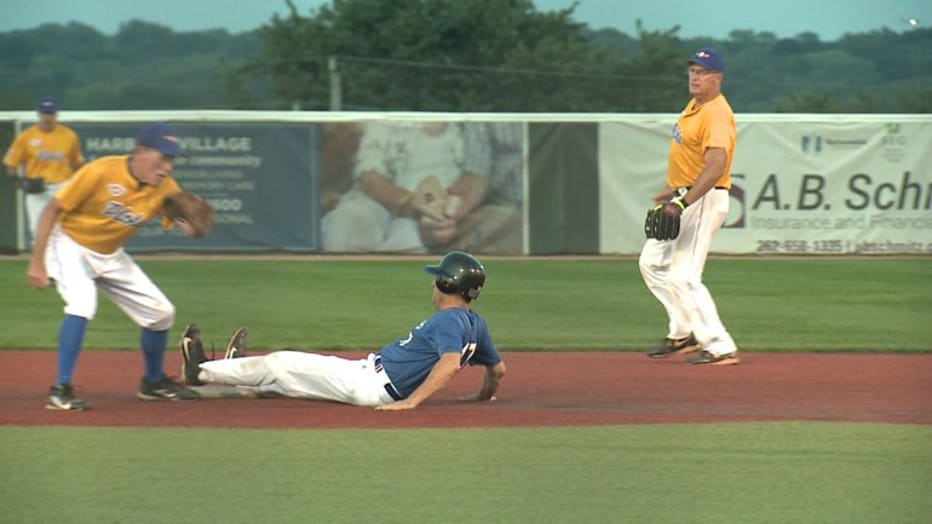 "The camaraderie. A lot of these guys that are on my team, I played with for all 12 years," said Vollmer.

"You don't want to give up those friendships. We've had those friendships for a long time. If I quit baseball, I wouldn't see a lot of these guys as much as I am, and I think that is one thing that keeps me coming out as well," said Globig.

Eventually, the time will come -- where they walk off the diamond one final time.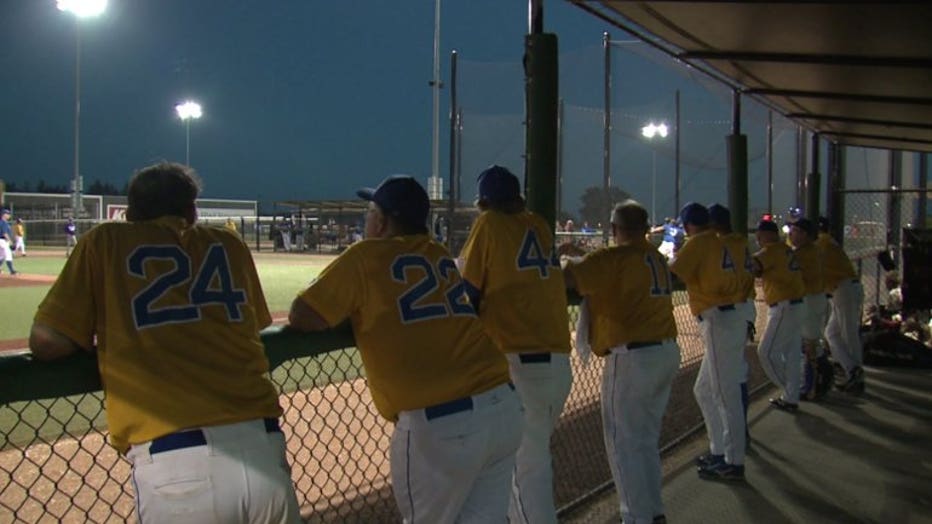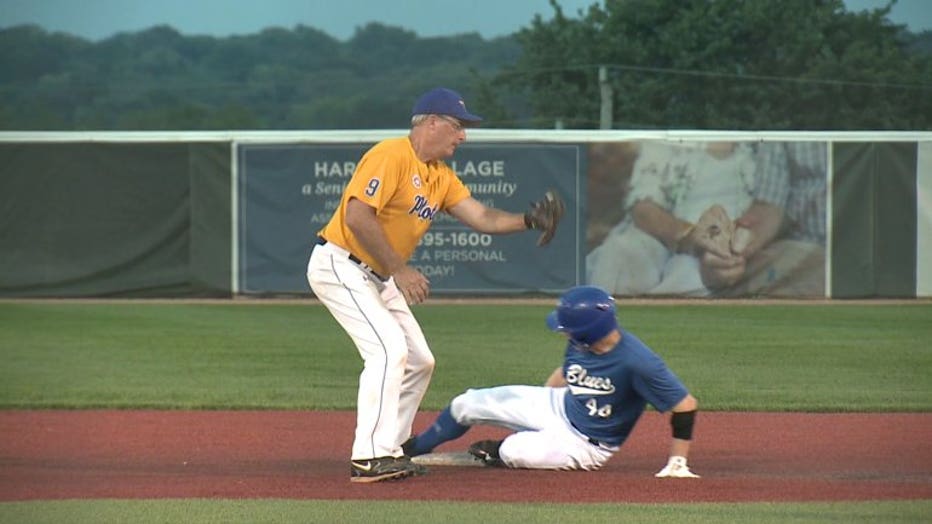 "Any day can be your last day on the ball diamond, so be thankful for that and be grateful that you have the opportunity -- that you're given the opportunity. You know, playing places like this and do things like this and meet a lot of wonderful people," said Vanderbunt.

"I'll just go year to year, and we'll see what happens. It's ballgame to ballgame, or season to season, and so far so good. This is a fantasy. It's been 12 years of fantasy almost," said Vollmer.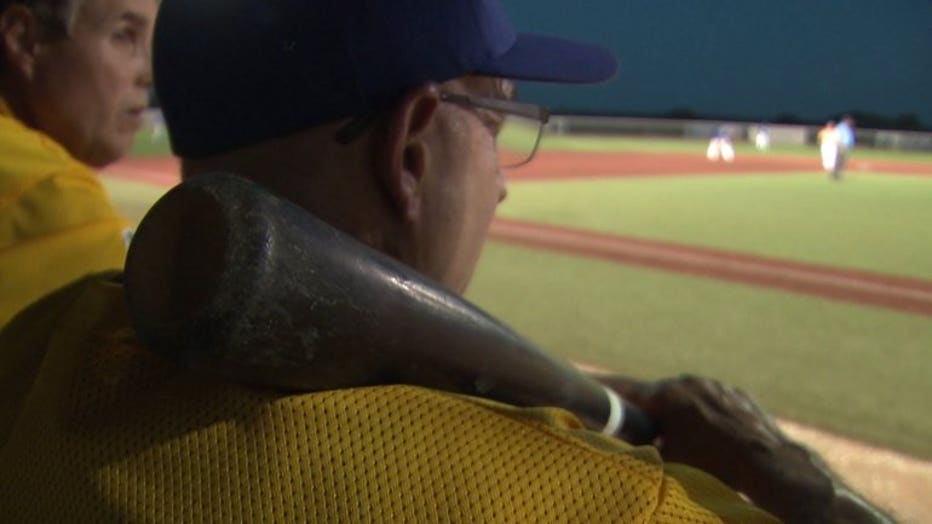 When the season ends in Milwaukee, some players go to Arizona and Florida to play in tournaments.

CLICK HERE to learn more.