"It's been awesome:" Former standout at MUHS now a leader on Wisconsin Badgers football team
MADISON -- The Wisconsin Badgers football team has surprised most of the country with their success. To be in the running for the four-team playoff is remarkable -- much like the path of one of the team's leaders.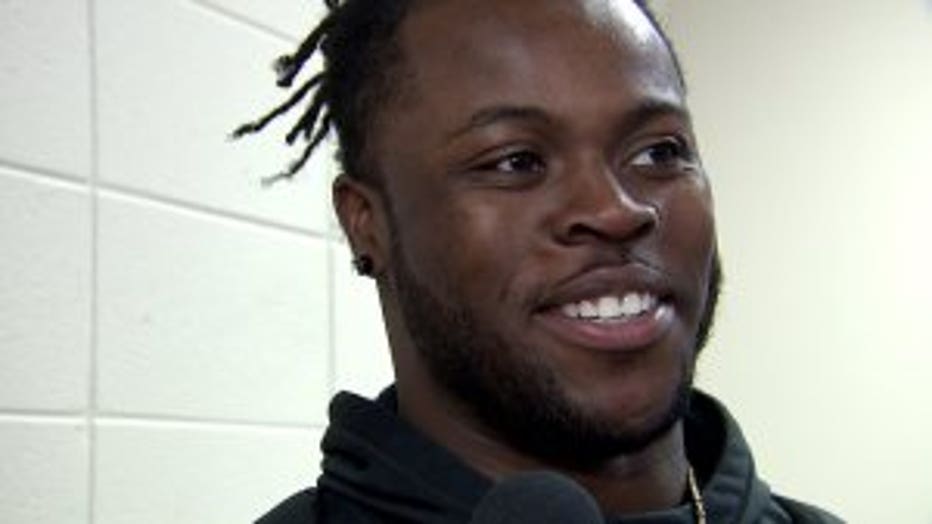 "Every time I practice, every time I go on the field, I don't take that for granted," Dare Ogunbowale, Badgers senior running back said.

The former standout at Marquette University High School has had to work for every one of the tough yards he's gained for his home state school. Perhaps that's why he appreciates every moment of his five years in Madison.

"It's been awesome. You come in here not knowing really how I got on the field, being one of the last guys accepted in the fall camp -- then kind of earning my way on the field and earning a scholarship and then the best part of my whole journey is to be voted by my teammates to be a captain. There's not a lot that means more to me than the guys on this team,"  Ogunbowale said.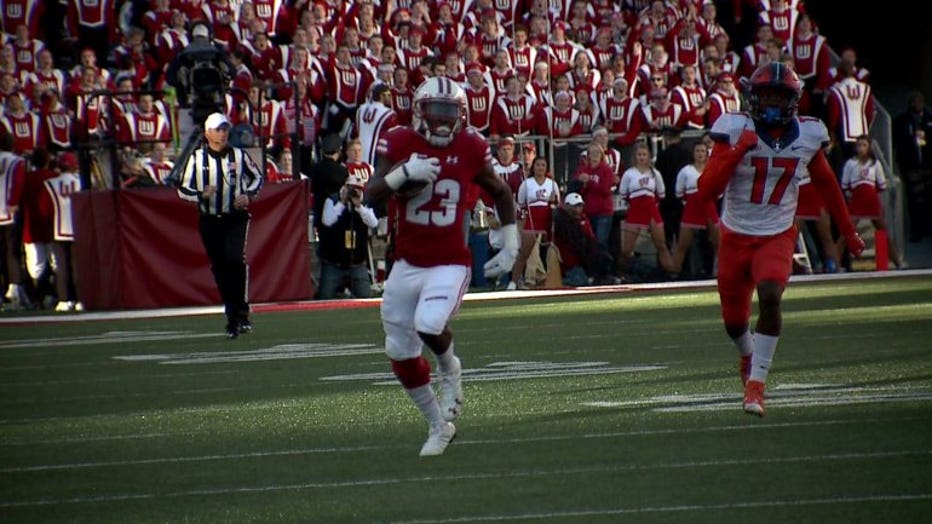 Ogunbowale started as a defensive back before being switched to offense. His willingness to play any role for the good of the team isn't lost on him.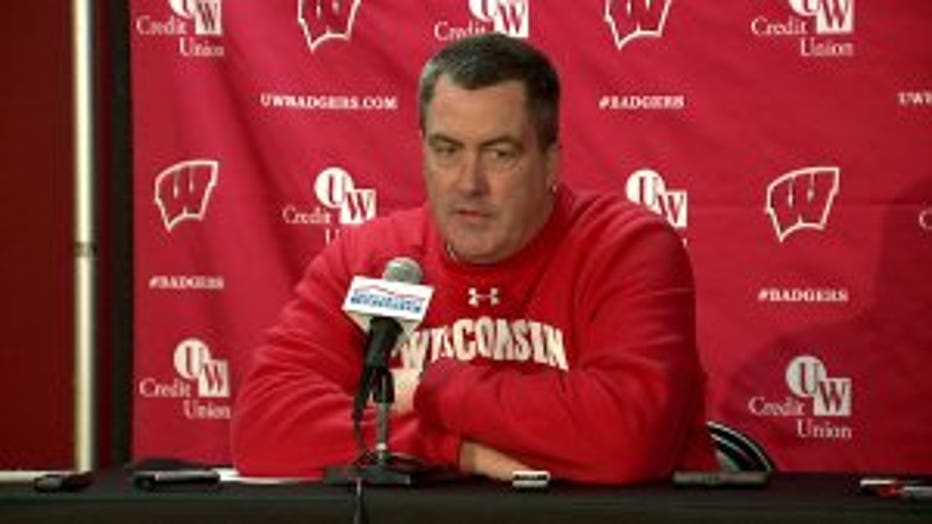 "I love Dare, and he means a ton to this team -- certainly on the field, but off the field, he's a guy that everyone knows in the locker room they can go to. That Dare's got their back. The number of things that he does that aren't on a stat sheet, and what he brings to this team -- it's huge," Badgers Head Coach Paul Chryst said.

Gifted red-shirt freshman Bradrick Shaw has shown signs of being a feature back in the near future. He is one of several young players who have benefited from  Ogunbowale's guidance.

"Dare's a great dude. When I first came in here, I was a little iffy about plays. He basically taught me some of the plays and basically was my second coach,"  Shaw said.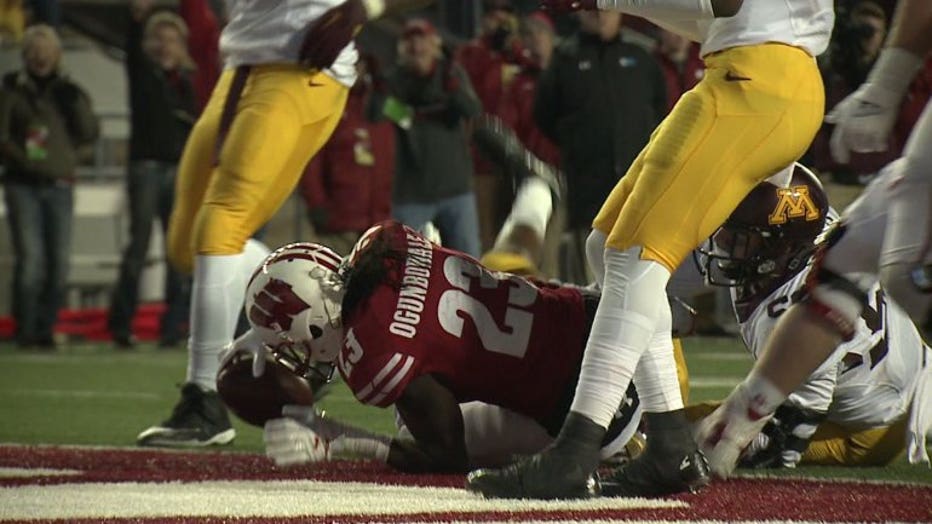 "It's something I've always wanted to do is make sure I impact people in the right way. I try to make sure I'm a good leader for this team, and hopefully I've been doing a good job for these guys,"  Ogunbowale said.

The respect that  Ogunbowale has among his teammates extends to his opponents.

Last summer, he was selected to speak at the Big Ten Conference pre-season meetings in Chicago. His thoughtful, articulate words resonated beyond the game.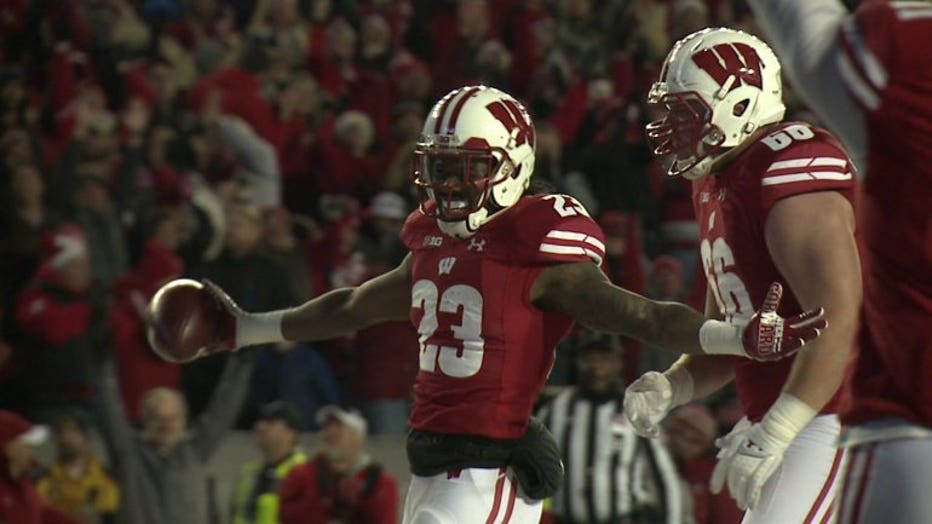 "In our world, the things that make us different, the unique things that each member of our team brings to the table aren't things that divide us. They're pieces that come together to make us complete. Pieces that make us a team. But why not carry that mindset beyond the locker room? Or beyond the stadium? And carry that mindset in our everyday lives?"  Ogunbowale said.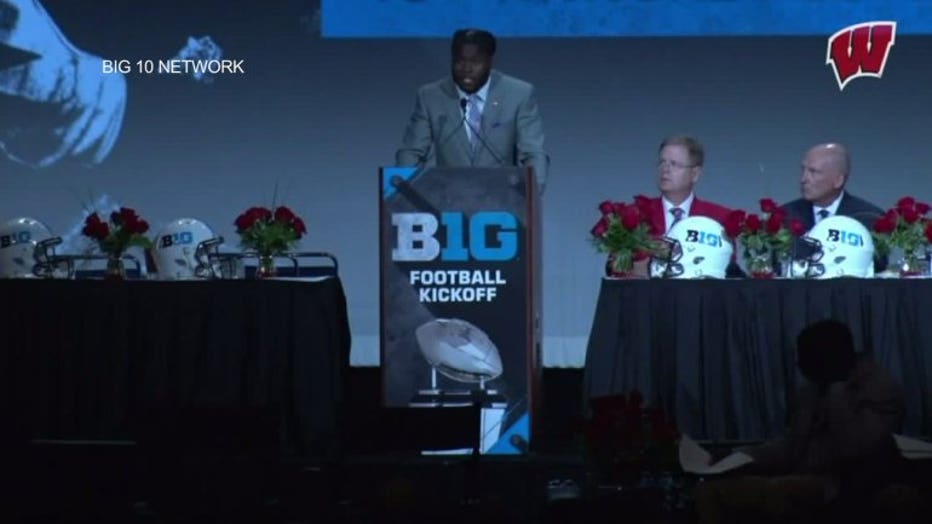 Ogunbowale said he hopes to continue his on-field journey in the NFL -- but if it doesn't happen, the economics major won't be thrown for a loss. He wants to work in wealth management and provide financial guidance to athletes. But it doesn't stop there for  Ogunbowale.

"Regardless of what happens with my career, I plan to just continue to be a role model for people and maybe inspire people whatever aspect I'm able to do it in. That's big for me. I just want to be a good person in the world,"  Ogunbowale said.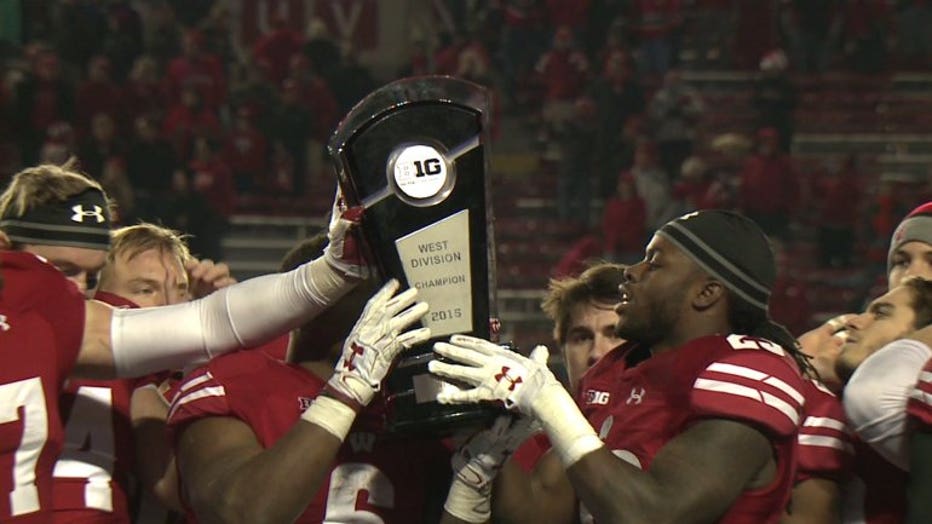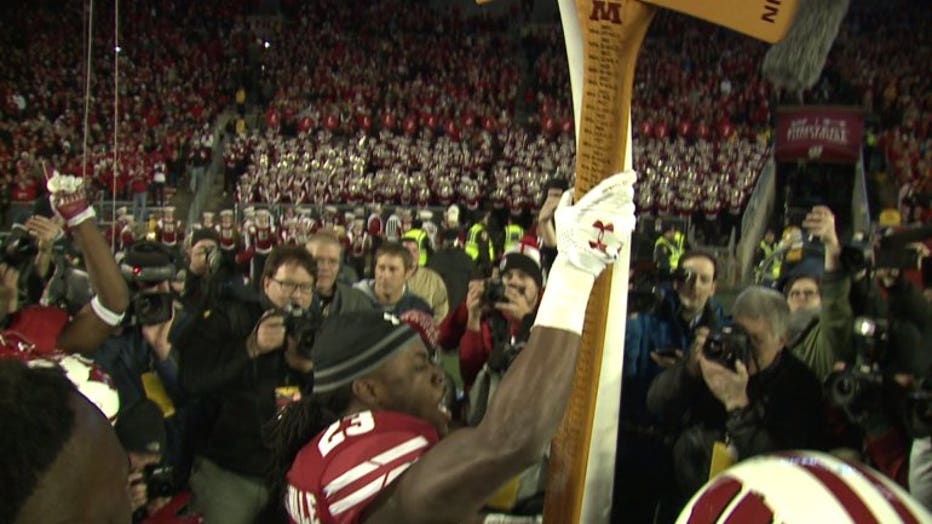 Ogunbowale and his Wisconsin Badgers teammates take on Penn State with the Big Ten Championship at stake.

Coverage from Indianapolis kicks off Saturday, December 3rd at 6:00 p.m. on FOX6!