"It would be a dream come true!" UW-Whitewater brother/sister tennis combo hoping for national championships


WHITEWATER (WITI) -- When it comes to football, basketball and baseball, the University of Wisconsin-Whitewater has become synonymous with national championships. The same holds true for the tennis programs, with the help of a brother/sister combo!

Jake Humphreys is a tennis star for the UW-Whitewater Warhawks. He played tennis at Kenosha Tremper High School, and he's an All-American for the UWW Warhawks in both singles and doubles competition. He will be representing UW-Whitewater at the NCAA Division III singles competition in Ohio.

But for the Humphreys, tennis is a family affair!

Megan Humphreys is a sophomore at UWW. She's an All-American in singles competition. She too will be representing the Warhawks at the NCAA Division III championships.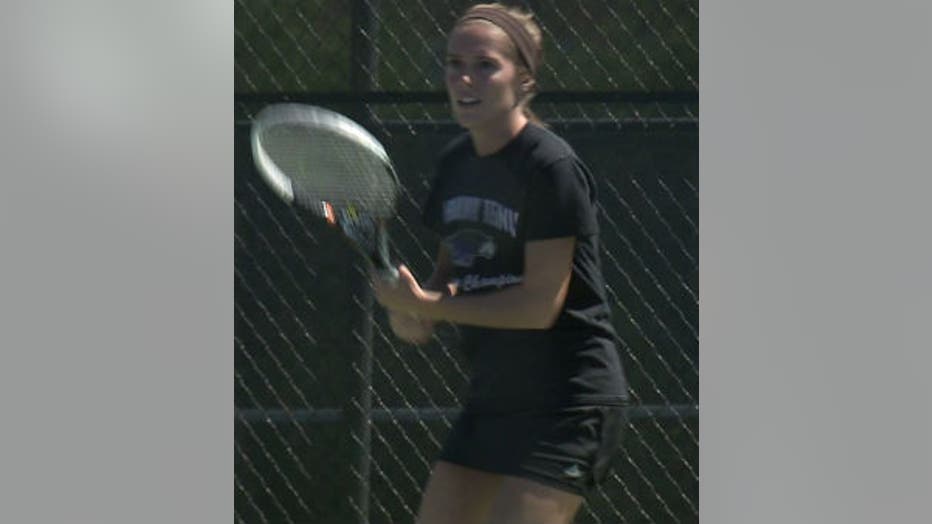 "It's amazing. He's my biggest role model in sports. I love watching him play. Whenever he can watch me, it just like -- it makes me so happy! I'll come off the court and go 'what did you see?' And he'll give me pointers. It's just nice having the support there because I respect him as a player and he respects me as a player and it's just nice having someone you look up to," Megan Humphreys said.

"It's hard to believe. I knew she had it in her. I know she could do it, but she's put forth so much work and so much effort. It's humbling to be able to say I'm her brother. I can tell people 'hey, I'm the brother of the famous Megan Humphreys.' And they're like 'that's Megan? Are you kidding me?' She's been playing unbelievable and just a great sister. Couldn't ask for a better one," Jake Humphreys said.

That's what makes being among 13 Whitewater All-Americans so special for Jake and Megan. They've done it together.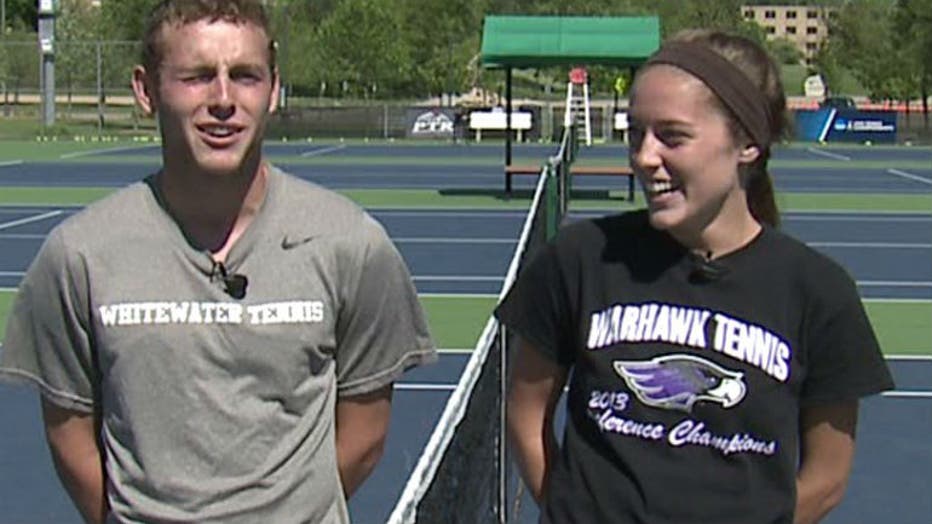 "It's awesome because we're so close -- like brother and sister, and then to be able to have success in sports too -- it's just a good feeling. We get along so well, and everybody kind of knows us as the Humphreys siblings, so it's pretty cool," Megan Humphreys said.

Cool yes, but when these two go at each other, the competition can get intense!

"Loudness-wise, I think I get louder when we play. I don't know if that means anything. We're both so competitive. We don't like to lose in anything. Nothing. Whether it's ping pong or basketball, board games -- we're throwing ping pong paddles. It's all in fun though. All in fun. We've been competitive our entire lives," Jake Humphreys said.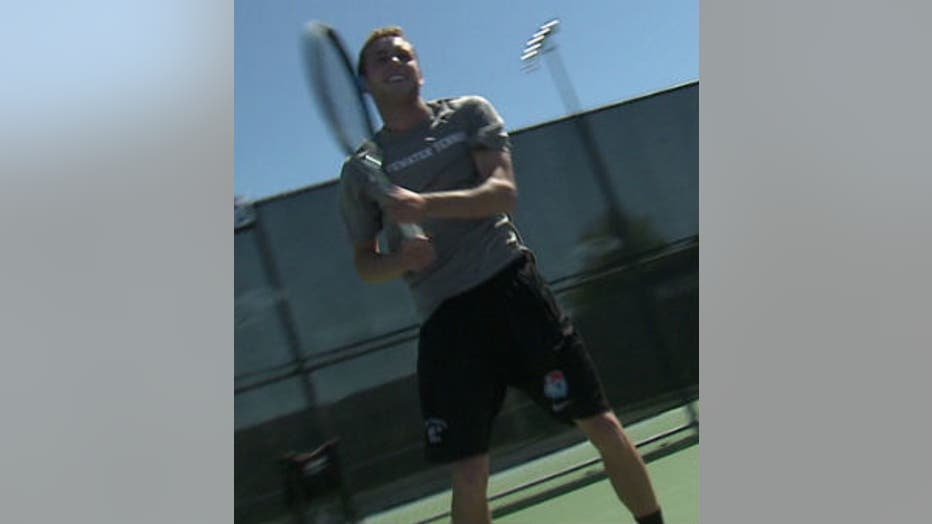 Both Jake and Megan are outstanding student/athletes. They both carry 3.5 averages. Okay -- Megan might have Jake in that category! He's technically a 3.4 in accounting. Megan wants to be an elementary school teacher.

"My aunts are all teachers and I went into one of their classrooms to see what it was like and I just loved it. I love working with kids. I just think it's a really rewarding job to be able to impact a child's life," Megan Humphreys said.

For Megan and Jake, the experience at UW-Whitewater has been rewarding as well. They credit their parents and coaches for their success on and off the court. They're All-Americans and champions in life, but winning this week's NCAA Division III Tournament...

"That would be a dream come true! I would never have seen that coming. Everything is great. I love being an All-American, but I really want a banner in the Williams Center hanging out for winning the national championship," Jake Humphreys said.

"I can't even imagine that moment -- being a national champion. It's definitely -- I think we can do it!" Megan Humphreys said.

Either way, Megan and Jake will be there for each other over the next few days in Cincinnati and for the rest of their lives.

Jake's twin Jenna was a standout tennis player at Kenosha Tremper High School. She is in the physical training program at UW-Milwaukee and sometimes travels with her sister and brother to help out the Whitewater tennis teams.

The Division III Tennis Championships take place from May 18th through the 23rd at the Lindner Family Tennis Center in Mason, Ohio.