IndyCar racing returns to Road America, and the fans couldn't get enough!


PLYMOUTH -- It took a long time for open-wheel racing to return to Road America, but if Sunday, June 26th was any indication, the series will come speeding back.

The racing world came to Sheboygan County this weekend, with the Verizon IndyCar Series playing the role of headliner. Elite, open-wheel racing returned for the first time since 2007.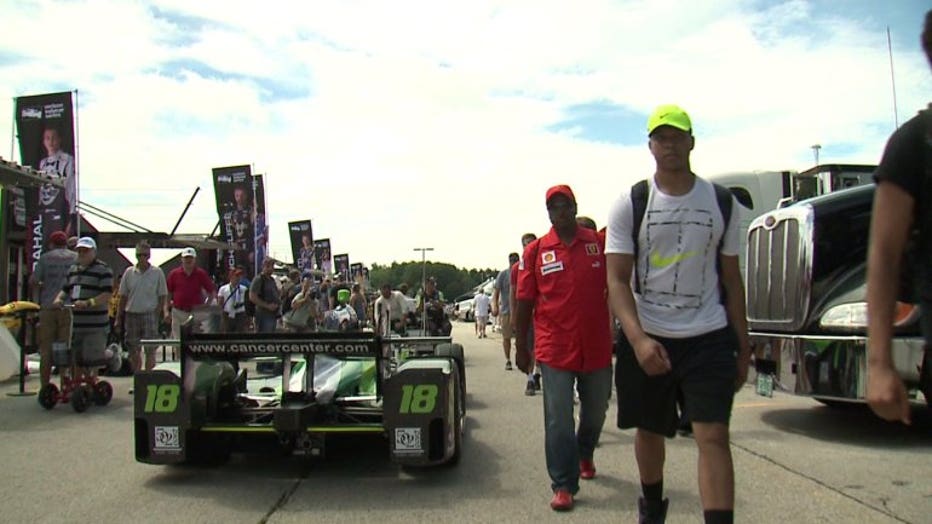 "It's huge. I remember back in the mid-90s, this place was just packed. IndyCar, this is where it's supposed to be,"a fan said.

"It's fantastic that they're back here at Road America. I think they love the track and we just love them back here," David Adamavich said.

Even before finishing in third place on Sunday, Graham Rahal talked up the experience.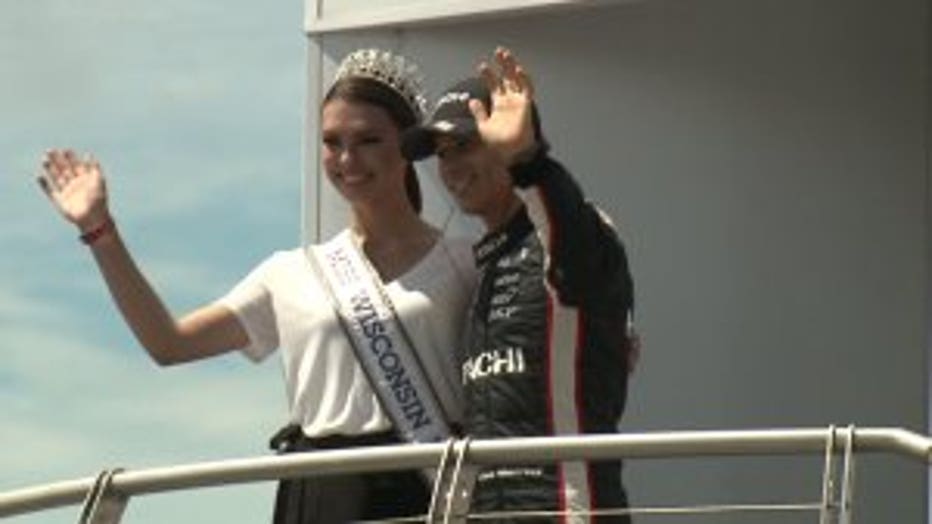 "I told somebody the other day, this is every driver's favorite race track, but if we were coming here and there were 5,000 people here, it would be a whole different feel. Without a doubt, that's a big part of what everybody enjoys about racing in general," Rahal said.

Overnight showers Saturday and into Sunday gave way to sunshine Sunday afternoon, and near perfect summertime conditions on race day. Those fans that Rahal mentioned were everywhere, and many, but not all of them actually paid attention to the action on the track as well.




"I've slowly gotten into racing and I think of all the tracks that I've been to, this is tops. It's home, and having them back here, even if you're not a big fan, there's so much going on and it makes you want to be a part of it," a fan said.

Twenty-two drivers tackled the four-mile course -- its excellent reputation only enhanced by all the fans on the property.




"On my parade lap, I was like 'wow!' Everywhere you look, every turn there's people. Even down the back stretch -- people all along there. I mean, it was impressive. The people who run Road America have done a fantastic job," Will Power said.

Power beat the pack to the checkered flag, but he was just one of the drivers smiling afterwards.

"I mean, you look around here and it's amazing, so I don't know how we can top that next year. How can we pack this place any more? The camping grounds are sold out. The stands are full -- so what an awesome race," an IndyCar driver said.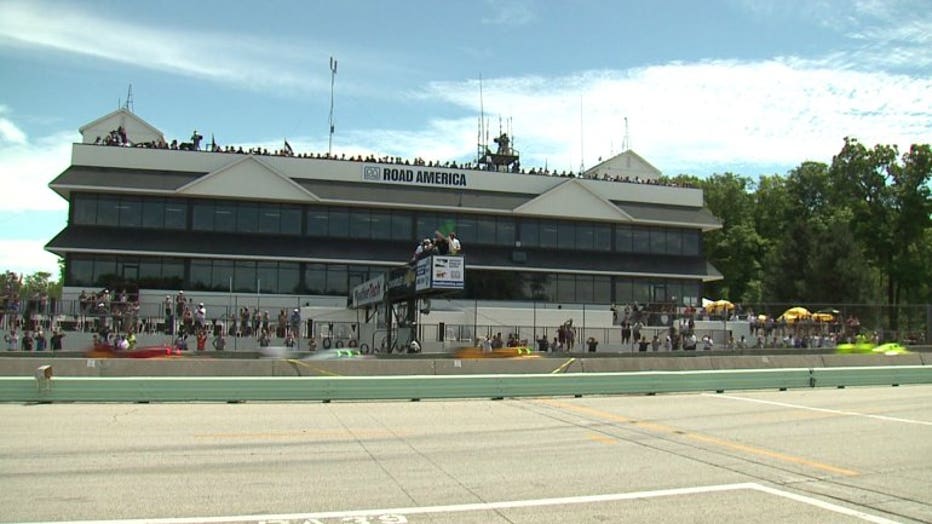 "You know when you see a lot of fans on Friday that it's going to be a really good weekend, so that was very encouraging. A big thanks to everybody for coming out. The campers -- the camping was sold out. I don't know if I've seen so many campers even at an oval, so it's really good to see it," an IndyCar driver said.

"Everyone delivered. The drivers delivered, the series delivered and our staff here delivered a great event," Bruggenthies said.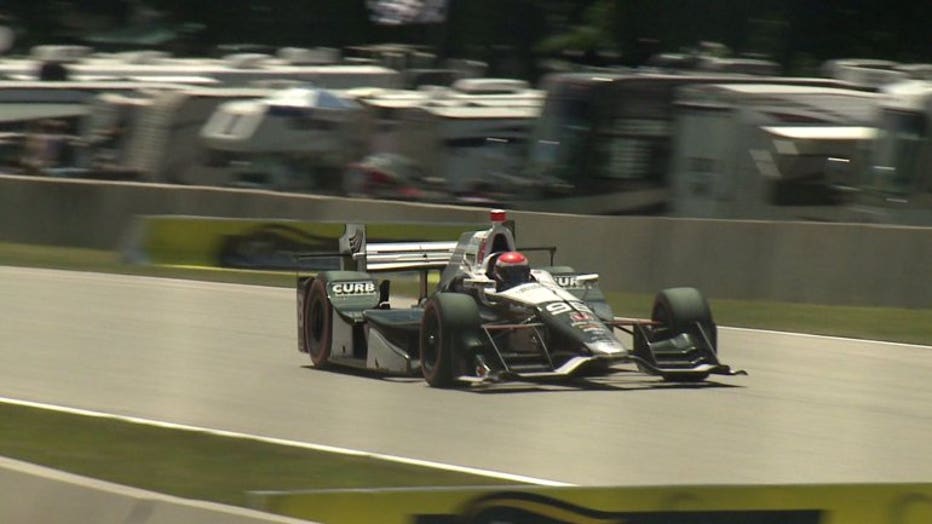 Long-time race fan David Adamavich even had a little icing on the cake -- his support of the eventual winner.

"It's out of this world, and as you can see by my hat, I'm rooting for the Penske team," Adamavich said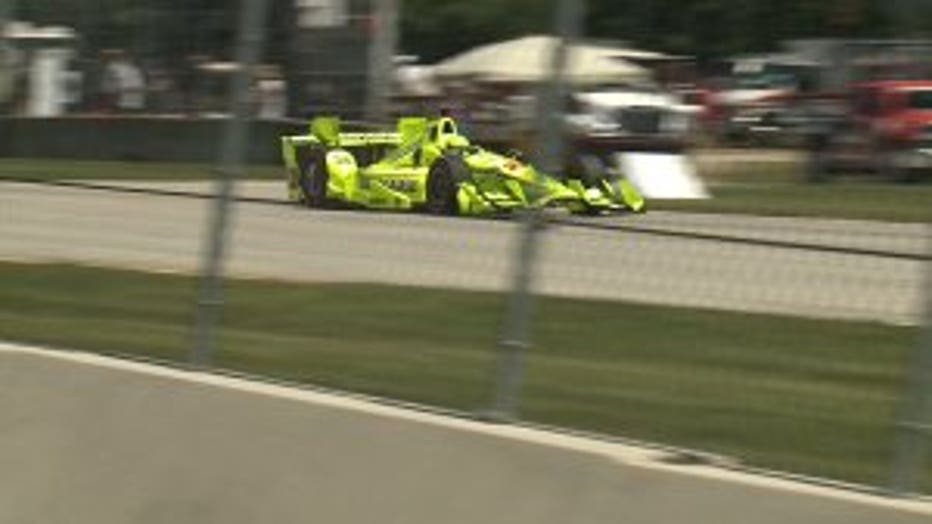 After Power took the checkered flag and won on Sunday afternoon, the fans hung around -- and that was kind of the theme of the whole weekend. The fans just couldn't get enough.

Road America's president said there is a three-year contract in place between the IndyCar Series and Kohler to return as a sponsor.

Road America officials remain open to the possibility of hosting a NASCAR Sprint Cup race in the future as well.