In two years, U.S. Open will be at Erin Hills: "This great course is going to host a national championship!"


HARTFORD -- With the U.S. Open set to tee off Thursday, June 18th at Chambers Bay outside of Tacoma, Washington -- Erin Hills is now on the clock. In two years, it will host the U.S. Open.

"There's just this energy among everybody to think that this great course is going to host a national championship," Erin Hills Superintendent Zachary Reineking said.

Even though the U.S. Open won't come to Erin Hills for another two years, preparations are already underway.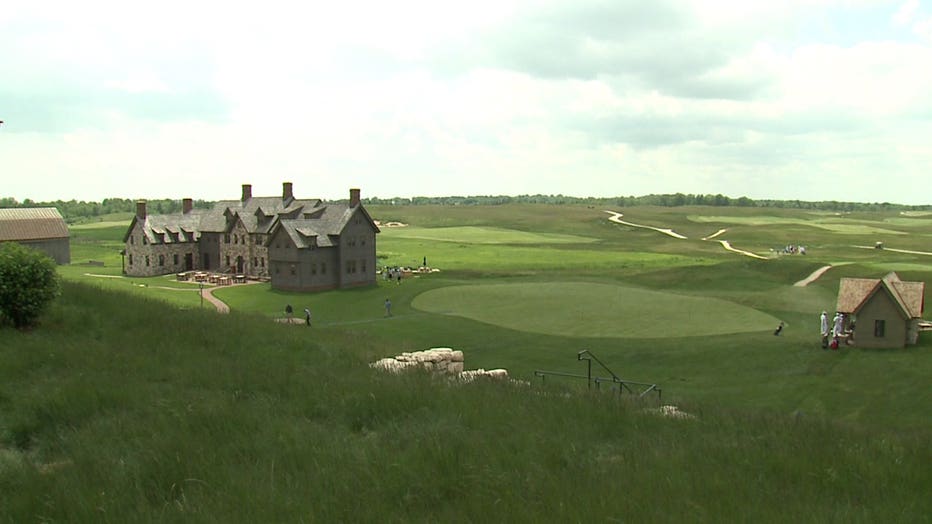 "When you start to think about the tents and the grandstands, the TV towers, there's always a lot of buzz and energy around the first couple weeks of June," Reineking said.

Reineking is at Chambers Bay this week.

"What we're trying to do is learn from them. They have the same turf type that we have. We're a unique facility in the sense that we are a fine fescue fairway golf course. It's the first time a U.S. Open's being held on a fine fescue facility," Reineking said.

With the turf of the course being the same at Erin Hills as it is at Chambers Bay, this tournament could be the most important of the opens leading up to 2017 for Reineking.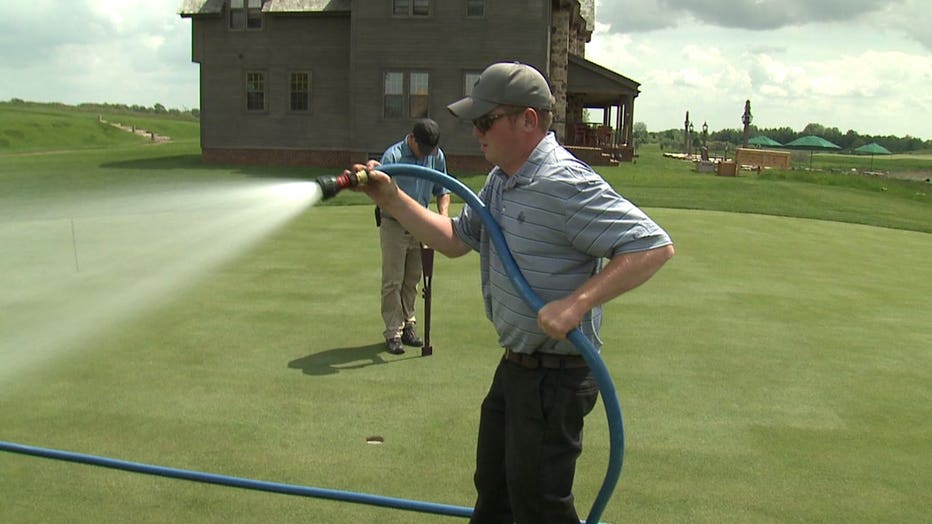 "We're going to pay especially close attention to how golfers react to it, how the USGA sets up that golf course, because a lot of what they're doing at Chambers Bay will probably get repeated at Erin Hills," Reineking said.

But a lot of what's being done at Erin Hills can't be done at other Wisconsin courses because of the fine fescue.

"It is very drought tolerant -- so we can push fairways a little bit further than what a typical facility could," Reineking said.

That means they don't have to water the course nearly as much as one with blue grass or bent grass fairways.

"It requires probably 20 to 25 million gallons of water. Sounds like quite a bit. Now what Erin Hills is able to do is, we can cut that down to 14 or 15. So it's pretty dramatic," Reineking said.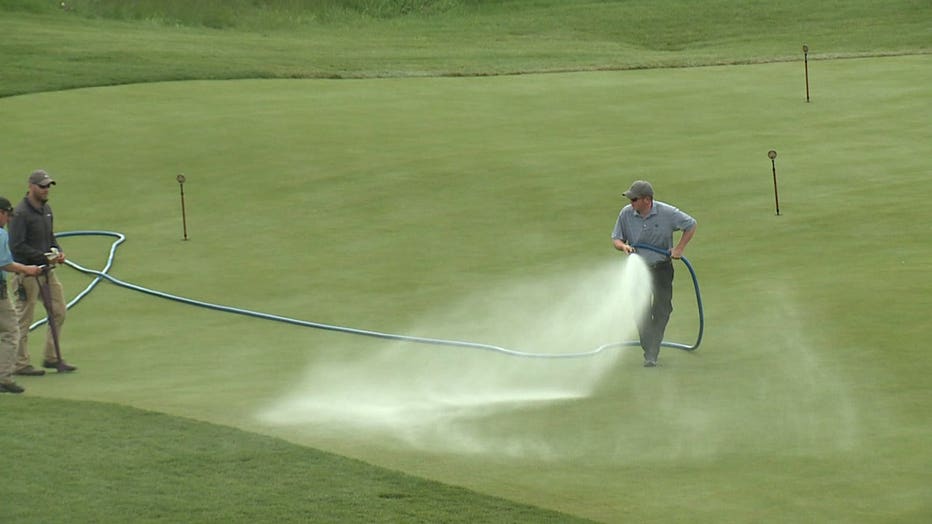 And it's very important to Reineking and his staff.

"So far this year we've only watered fairways two times this year. Not all facilities have the same advantages of having fine fescue fairways. But some of the technology that we've used, I think that can be implemented in other areas. So it's a way for us to kind of set the tone for the industry and for other people to maybe follow suit," Reineking said.

That could be as simple as using an iPad.

"Let's say if there's 40 heads on a fairway that irrigate that fairway, we can actually pick and choose three or four or 10 heads and just turn those heads on and water those specific areas that may be brown, or a little bit hot. So we're not just turning on all the irrigation heads," Reineking said.

When out on the course, Reineking is able to use another tool that helps limit the use of water, known as a TDR.

"What that allows us to do is actually determine what our moisture is within the soil. Then we have a baseline set so if the moisture gets below that baseline then we know okay, now it's time we need to irrigate. But that area over there, we can let that go for an extra day or two," Reineking said.

It is something that can help the environment and Erin Hills as it prepares for the U.S. Open.

"You know we need to use a certain amount. But it gives us a lot of pride that we're able to use it in the most efficient manner possible. So as we get closer to the open we're feeling overall comfortable and confident of where we stand," Reineking said.

Along with water conservation, Erin Hills is a walking-only course, meaning there aren't golf carts with traditional internal combustion engines adding to the air pollution, and they apply chemicals like herbicides and fungicides only when they see a problem -- not before.

This year's U.S. Open begins Thursday, June 18th at 7:00 p.m. and you can watch it on FOX6!

LEARN MORE: Erin Hills Golf Course