"I'm not my body:" Sailing is his passion, and he won't let the incurable disease take that away from him


MILWAUKEE -- He has a disease that, at this point, cannot be cured -- but his attitude towards life and what he's still able to do make him an inspiration.

"It was another great day sailing here for me. It was my second day sailing here at Sheboygan this summer. I had my first sailing experience in June," John Jaeckel said.

Jaeckel's passion is sailing -- although it's a different experience now than in the past.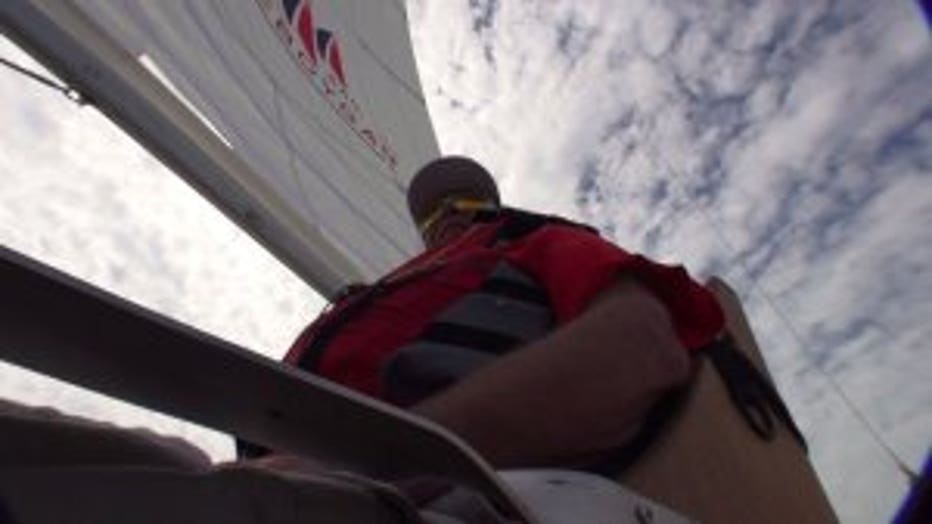 "I'm not my body. Does that make sense? I'm not essentially tied in to what I can physically do," Jaeckel said.

Jaeckel, a former high school teacher and football coach from Hayward, Wisconsin is battling a dreaded disease -- one for which there's no cure.

"It's great to have ALS and actually sail the boat myself. It's an awesome experience to get lifted up there and be free to control the boat on your own," Jaeckel said.

Talk about a positive attitude!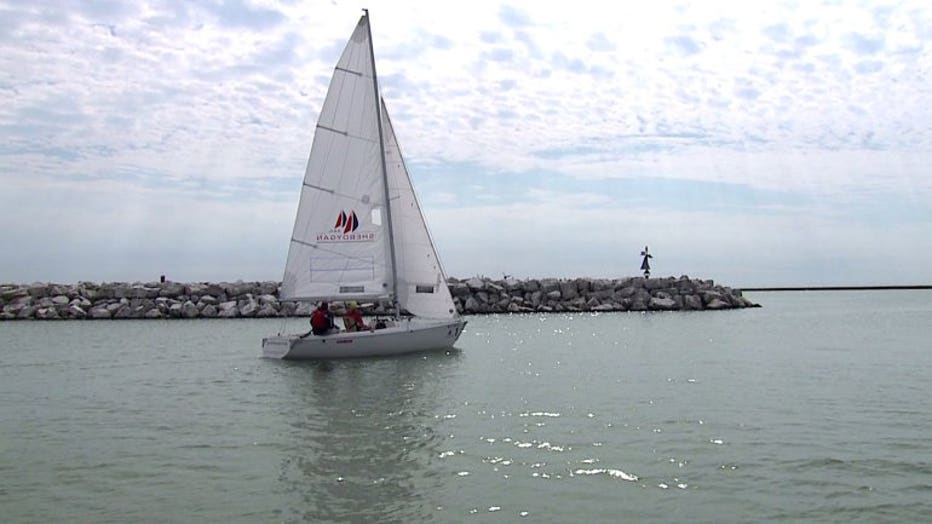 Those who know the vibrant, energetic outdoor enthusiast would tell you that's part of his DNA.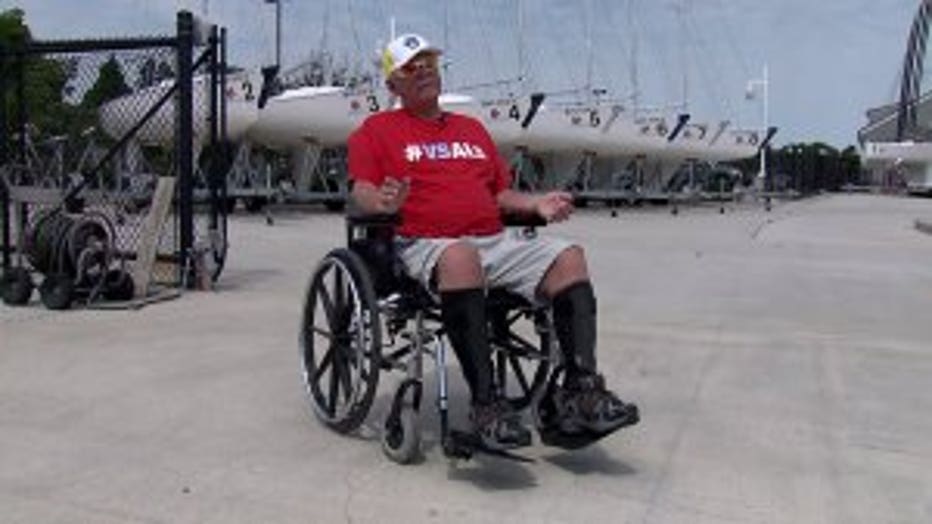 "I'm just doing what I can do. You have a choice. I didn't pick to have ALS, but I can decide what I want to do with it. And trust me, I put on my poopy pants for a while and that doesn't work very well either because you're still sick at the end of the day, so you might as well have as much fun and mess around with everyone as much as you can," Jaeckel said.

That's not to say Jaeckel wasn't devastated when he received his diagnosis.

"When I got diagnosed, it was pretty bleak. I was an athlete and I think I was pretty confused with being who I was, what I could do physically. I was always a pretty physical active person and the diagnosis of ALS kind of robbed me of that," Jaeckel said.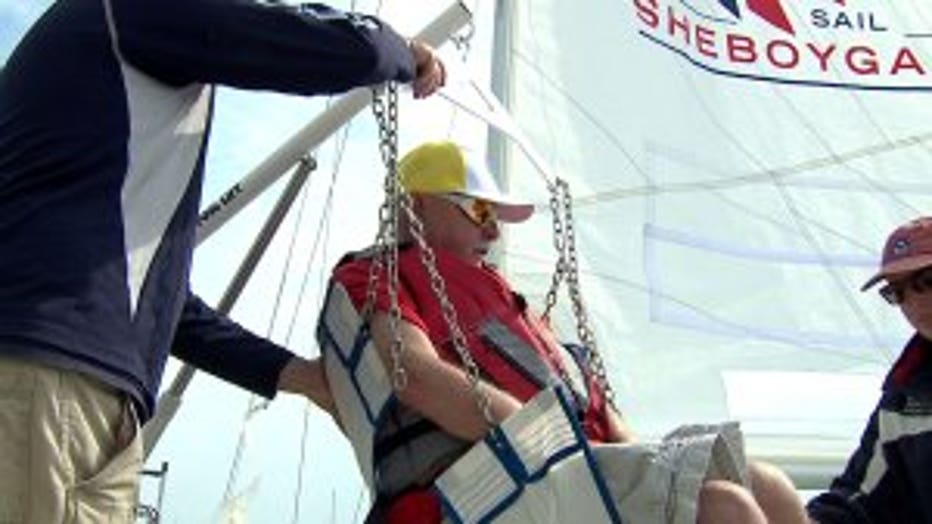 But it can't rob him of his spirit and perspective.

"I've been diagnosed just over six years, so my progression is much slower than most people. A lot of people don't make it this long and have as much function as I still do," Jaeckel said.

And thanks to technology, Jaeckel can continue to sail on.

"One thing that ALS does is that it robs you of control of a lot of things. The muscles you use to feed yourself, to walk, to talk and to eventually breathe. ALS will rob you of all that control. Controlling the sailboat with the rigging they have is awesome because you can use the technology to gain back some of that control. It's a great feeling," Jaeckel said.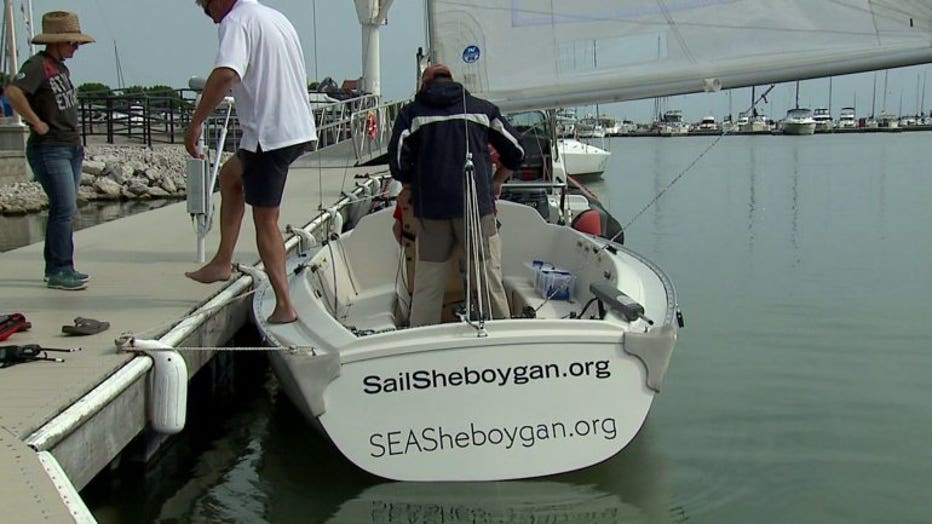 Jaeckel said being back in the boat has been a blessing.

"It was kind of like old times, where you get to ride on the boat and chat up people on the boat. One of the things I like about sailing with other people is there's a lot of time to really talk, and talk about things we wouldn't normally. We get really busy sailing. Kind of slows things down for me, and you get a chance to connect with people maybe on a different level," Jaeckel said.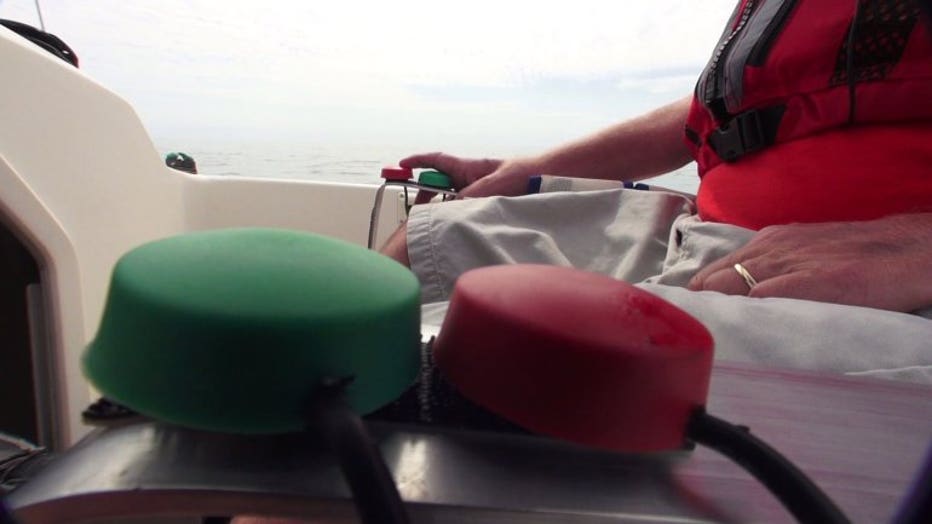 Jaeckel made a pact with his wife, Deanna to make every moment of his life count -- not just for himself, but for others who are in his position.

"A normal day for me -- we are busy quite a bit with the ALS Association of Wisconsin. We're helping put on a walk in Hayward, Wisconsin this fall -- so not every day but many days I'm working with the folks in Hayward that are helping me up there and the ALS Association office. Otherwise I spend a lot of time watching sports on TV and reading," Jaeckel said.

These days, Jaeckel lives in Rockford, Illinois -- but if ALS can't keep him off the water, distance is no big deal.

"I'll come up here every chance I get to come sailing," Jaeckel said.