"I want to be a Grand Slam Champion:" She's already an elite tennis player, and she's just 13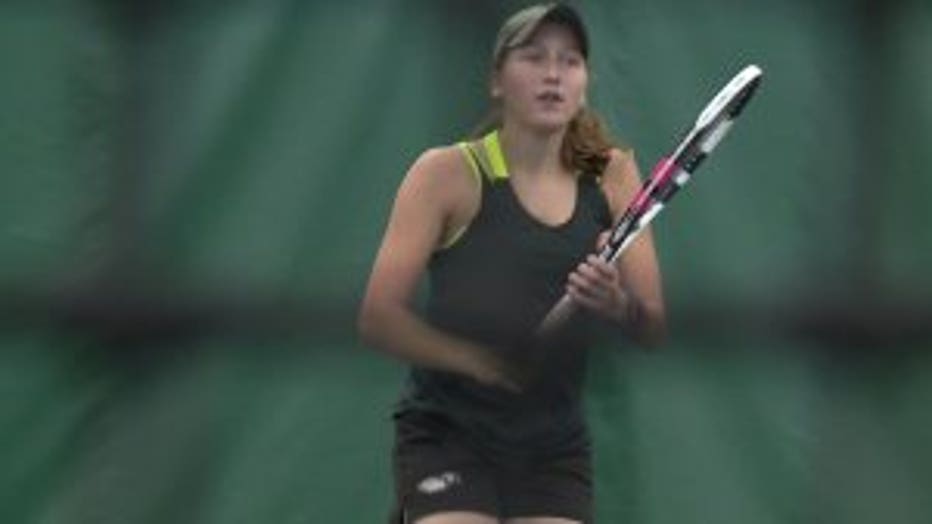 WHITEWATER -- It started as a fluke, and now, it's a passion. Reese Brantmeier's drive is taking her to new heights.

The game of tennis starts with love, and you could say the game started that way for Brantmeier.

"I started playing when I was about 8. A friend of mine got me into it," Brantmeier said.

"We had no tennis experience at all until she went," Becky Brantmeier, Reese's mother said.

Game, set, match. It was love at first volley, serving up passion an ace at a time.

"She tried basketball. She tried volleyball, and she said, 'I would enjoy the sport very much if I knew that a tennis court wasn't open right now. But the fact that I know that I could be playing tennis right now...'" Becky Brantmeier said.

"The team part never really stuck with me, and once I tried tennis, I really, really liked it," Reese Brantmeier said.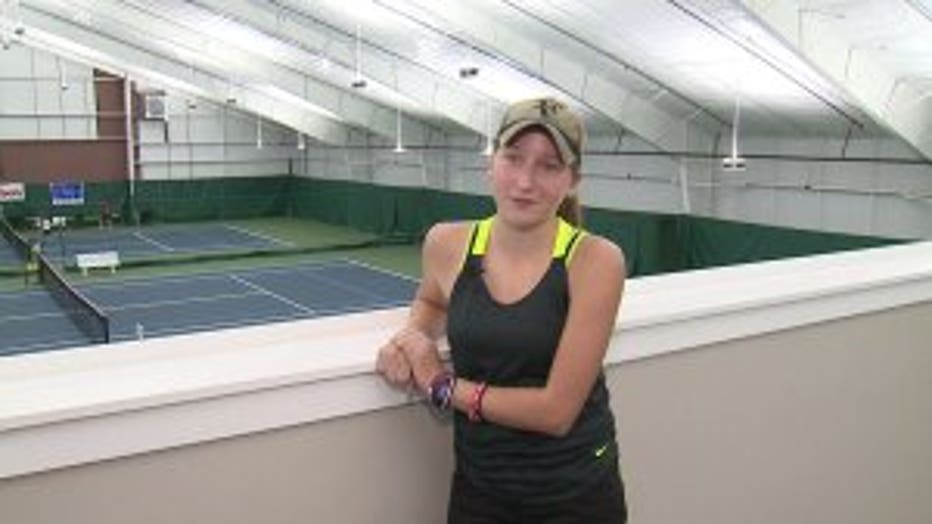 "With tennis, she loves that it's her fault. If she wins, it's on her. If she loses, it's on her. She likes, she likes the pressure, so we found that even when we tried to pull her away, just because we thought she's very, she's very intense, she would just find something else to be that intense about, so tennis in itself is the thing she has a passion for and that drive is just who she is," Becky Brantmeier said.

At 13, she's an elite player in junior tennis, finishing runner up in the U.S. Tennis Association Girls 14s National Championship when she was 12.

"I think that getting second isn't that bad because now, I think if I would have won it, there's not a lot else to improve, so we went back and we practiced harder, and I think now I have, just that's still something I'm striving for," Reese Brantmeier said.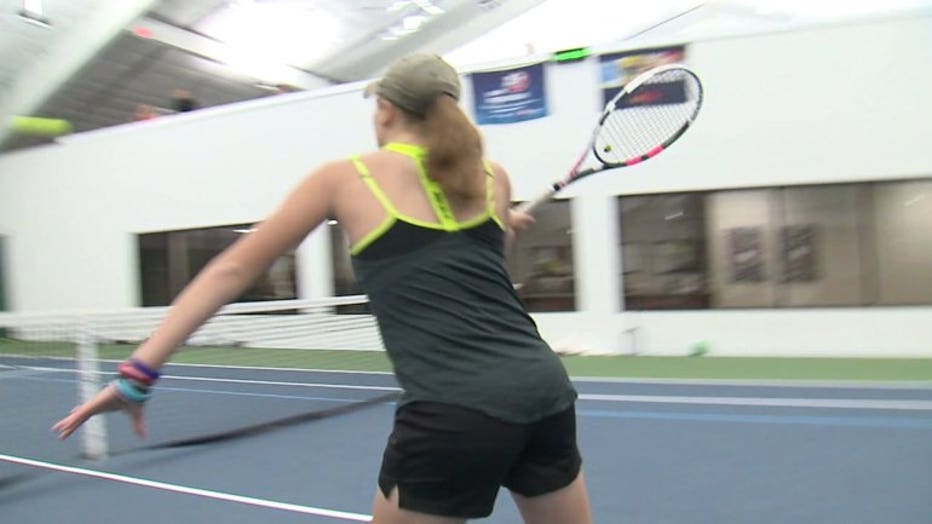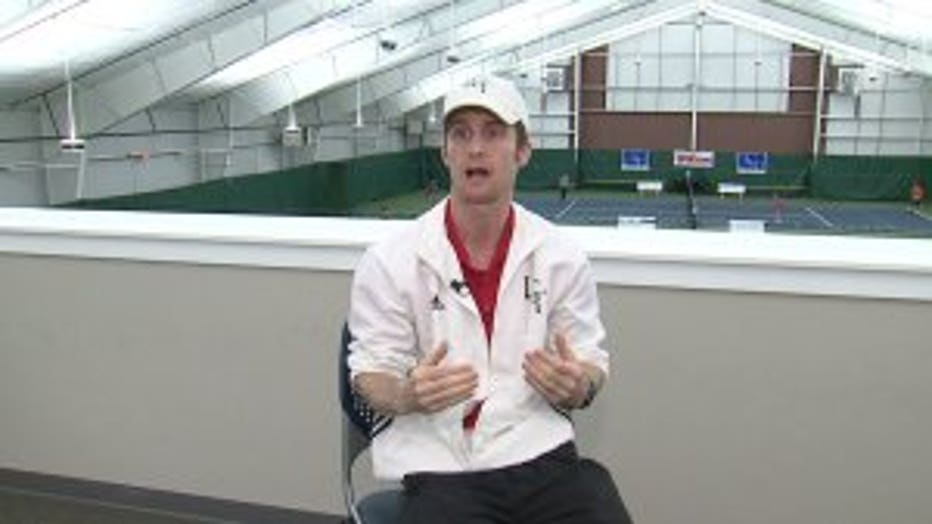 "She wants more. She's very competitive, almost sometimes to a fault. We'll try to say 'great job,' you know, 'enjoy this.' So we try to find that balance of 'look how much better you have gotten' and 'where can we make little improvements? There's nothing wrong. But how can we get even better?' But, sometimes, a great match, just even a high five or a hug, just knowing how much we've put into it is a lot of fun," John Reed, Reese's coach said.

Reed said since she started, he's seen her mature on the court.

"She fails during the week, so now some success is starting to catch up with her, but it's definitely been a process. She is an old soul. She watches 'Seinfeld,'" Reed said.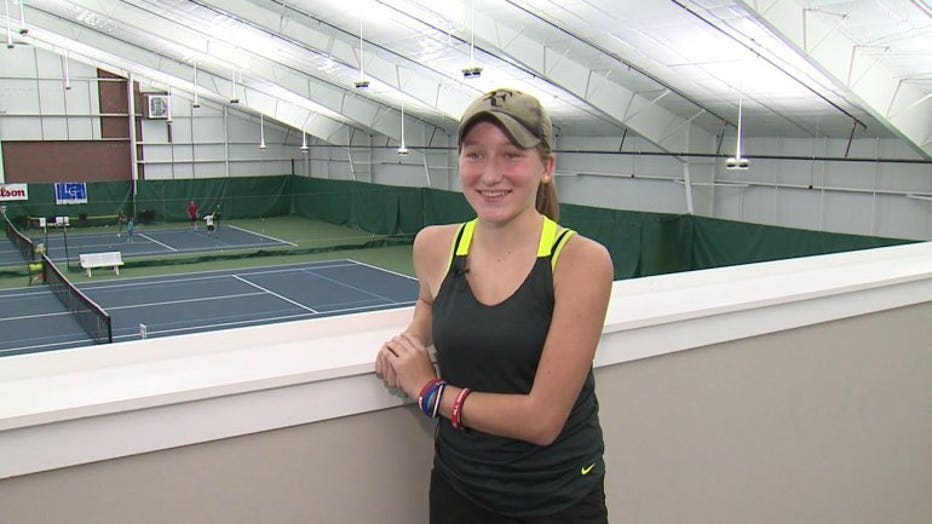 "I love Seinfeld. I've seen every episode probably like three times," Reese Brantmeier said.

"This has been since she's been 9. She was at a hotel. We were playing. She was at a tournament and she was watching and it was the Seinfeld about tennis and that just pulled her in because anything with tennis, you had to watch."




"Kramer, he's great," Reese Brantmeier said.

"And then she just realized, 'I love sarcasm'. And that's what keeps her a kid too," Becky Brantmeier said.

Being a kid also means being a student, and like the balance Reese Brantmeier displays in her serve, she maintains it in the classroom as well, as an eighth-grader at Whitewater Middle School.

"I also really like school, so if tennis isn't going well, I can really focus on school, and if I'm having stuff at school, I can go to tennis, so it's great to have those two aspects," Reese Brantmeier said.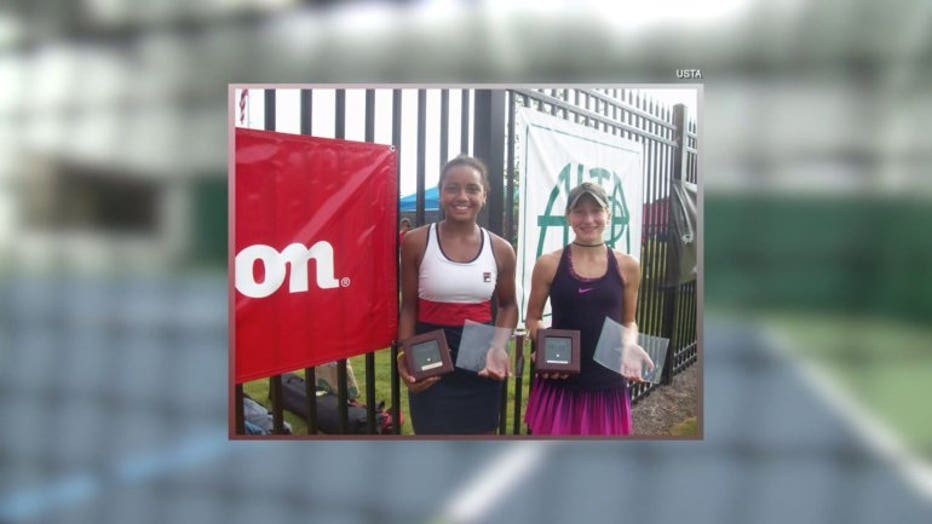 "She wants to do the best in everything she does, so she is somebody who does her homework ahead of time and has it done and turned in before," Becky Brantmeier said.

Sweat plus sacrifice equals success for her. Even on vacation, Reese Brantmeier isn't one to stop working, and her drive to get better is just part of the fun.

"I'm just seeing her enjoying it so much now though because she has her passions. She enjoys school. She enjoys tennis. She just loves, she loves life, so it's very fun to be on her ride because she's always in that forward motion and happy to be," Becky Brantmeier said.

"I want to be a Grand Slam Champion. I want to be one in the world, but just for now, I'm focused on being the best that I can be and seeing where that takes me," Reese Brantmeier said.

Reese Brantmeier recently competed in Toledo at the Fall National Tournament, earning bronze in singles and doubles in the 14s.