"I needed to thank her:" 17 years later, Packers' fan finds, meets woman who saved his life at Lambeau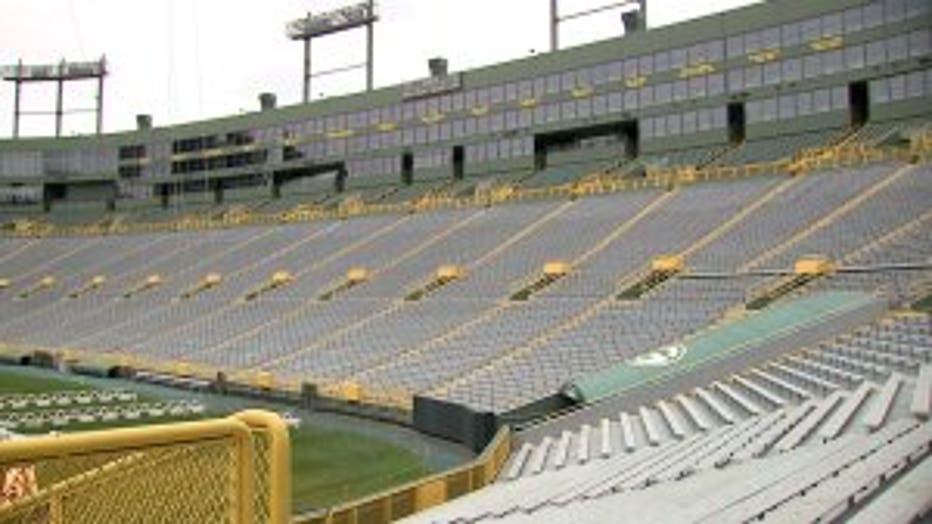 HARTLAND -- In Wisconsin, it is a rite of passage.  Most do not forget their first trip to Lambeau Field in Green Bay.  Chuck Wickert of Iron Ridge still holds tightly to his ticket from 17 years ago.  In Section 16, just four rows from the field, the ticket only cost him $53 in 2000.  Just don't ask him what his view was like.

"I don't remember anything from that day," said Wickert.

You'll have to ask someone else, like his daughter Keri Solis or his wife Allison Wickert.

"I do remember the day. The neighbors knocked on the door.  People were trying to get through to my mother," said Solis.

"She asked me to have a seat.  She had some news -- and I said 'what is going on?'  She explained to me that Chuck had a heart attack at the Packers' game and he was being brought by the ambulance to the hospital," said Wickert.

It was a day that changed their lives.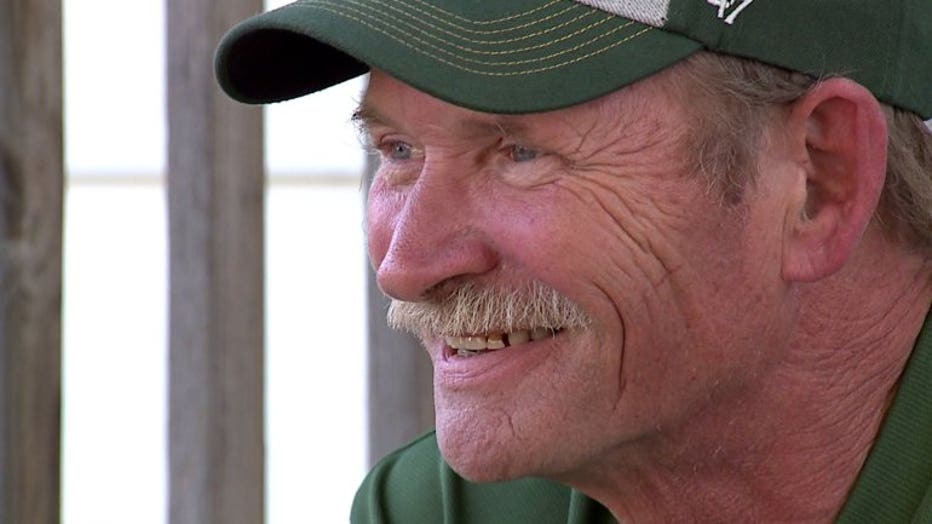 On the third play of the game between the Packers and Eagles, Chuck Wickert's heart stopped beating.  He was rushed to the hospital where he was in an induced coma for days.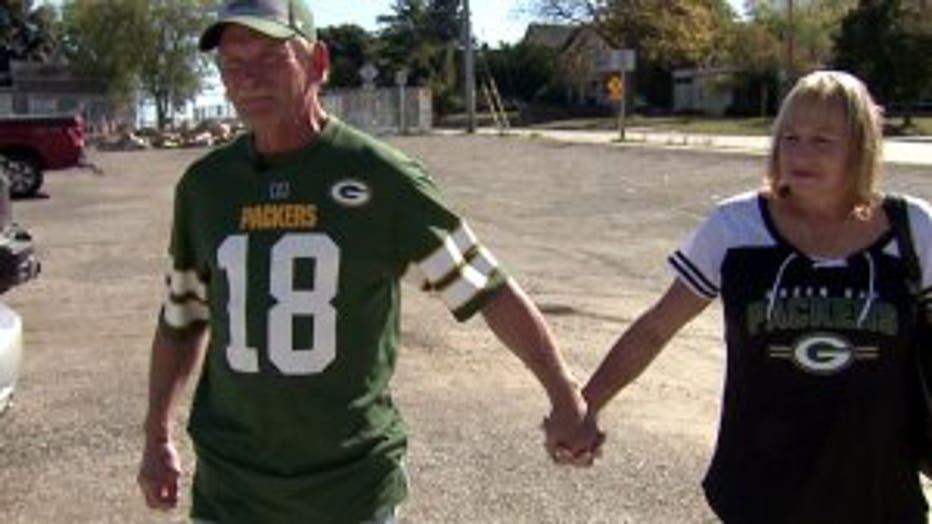 Chuck and Allison Wickert


"I kept asking them, 'are you sure you have the right person?' He played ball four to five nights a week.  He ate healthy.  He was running around.  You just never know," said Allison Wickert.

Chuck Wickert had dodged a bullet.  When his eyes opened later that week, doctors informed him he would likely be dead, if not for a fan who immediately started CPR.

"He kept asking me 'who saved me?'  And I'm like 'I don't know,'" said Allison Wickert.

The week Chuck Wickert's heart stopped beating, a journey began to find the woman who helped start it again.

"You always want to thank someone who does something special for you, and it was truly special that she got up and did what she did," said Chuck Wickert.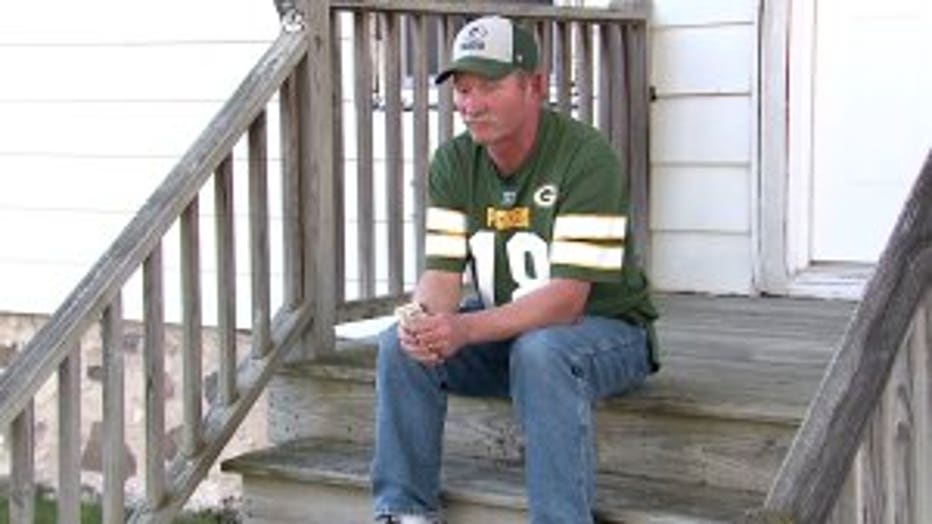 A search they thought would take just days suddenly turned into weeks.  Solis said they were refused information about who the woman was from both the team, police and the hospital.

"It was always 'we can't give out that information,' or 'HIPPAA protects that' -- which I understand, but at the same time, it seemed like a simple task.  All we're asking for is the woman who saved my dad's life," said Solis.

The weeks quickly became years.  Never did the family think 17 years after the heart attack, they still would have no idea who saved their loved one.  As the anniversary date approached, Solis said she once again drove to her father's Dodge County home -- where she found him in tears.

"His words were 'I'm going to find her.'  And I said 'OK, it's time for me to start searching again,'" said Solis.

That night, Solis took out her phone and drafted a Facebook post.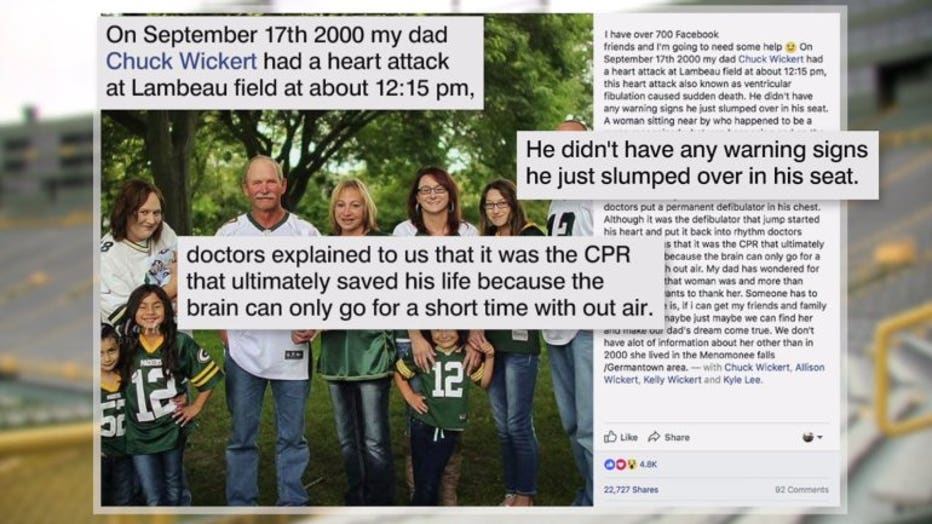 Keri Solis' Facebook post


"I posted it at 8:30 in the morning," said Solis.

The post recounted the story of her father's day, and of the mystery woman who was sitting one row in front -- who began CPR.

"At noon that day, it had been seen 5,000 times," said Solis.

The Facebook post had gone viral!  A 17-year search suddenly ended in less than 24 hours.  Solis received a message the next day.

"She says 'I don't know if I'm the person who saved your father's life, but this is what happened at my experience.'  She described everything that she remembered on that day, and then there was a brief pause, and she goes, 'if this has helps any, the man I saved was from Iron Ridge, Wisconsin,'" said Solis.

The family had found their hero.  All that was left to do was meet her.  On a picture perfect Packers' Sunday at a restaurant in Hartford, nerves ran high as the mystery woman walked inside.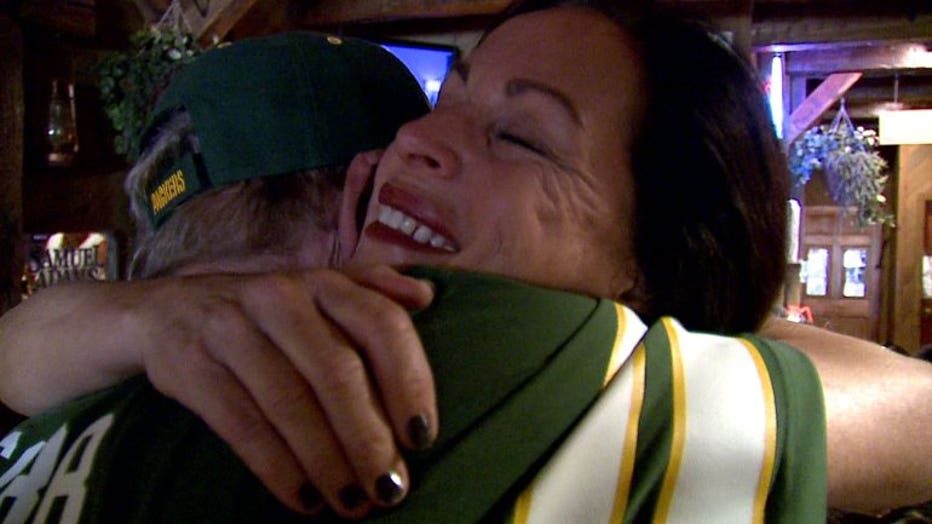 Marybeth Mielke and Chuck Wickert


Marybeth Mielke of Hartford was seven months pregnant when she and her husband went to the game with their then- four-year-old.

"Great day.  We sat down to watch the game. We're having fun and everyone was just doing their thing.  The man behind me, I could feel him laying on my back," said Mielke.

"I said 'this guy is in trouble,'" added Dave Mielke.

As Dave gave his son to a friend who was on the field, Marybeth immediately began CPR.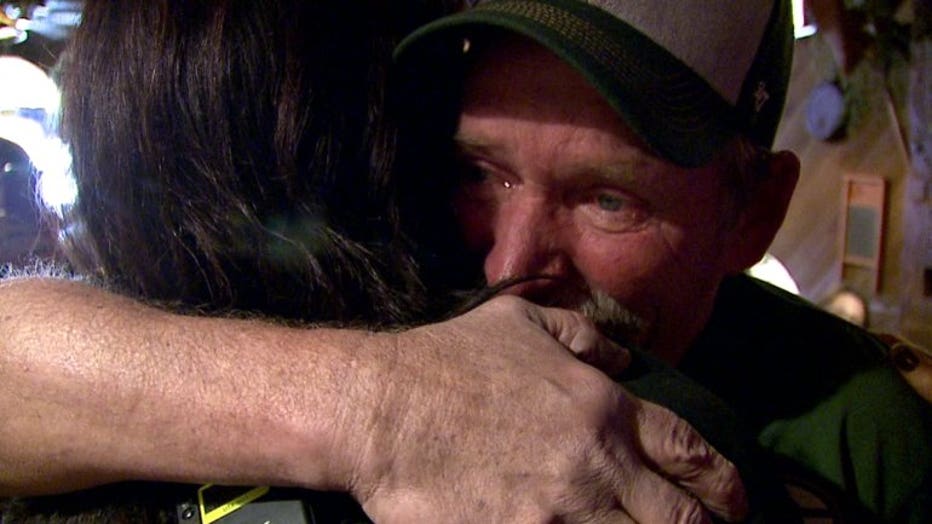 Marybeth Mielke and Chuck Wickert


"I put the towel over his mouth and gave him mouth-to-mouth right away.  Figured if that didn't work, I wasn't going to use the towel, and started the chest compressions," said Marybeth Mielke.

Marybeth Mielke was eventually helped by a nurse in the stands before paramedics rushed down the aisle.

"It seemed like an eternity, but in the grand scheme of things, it probably wasn't that long.  It was controlled chaos," said Dave Mielke.

"They shocked him three times and off they took him.  I just hoped and prayed that what I did worked, because that is somebody's dad. That is somebody's brother," said Marybeth Mielke.

The CPR worked.

For the last 17 years, the two families have been thinking about each other.  Finally, they met face-to-face.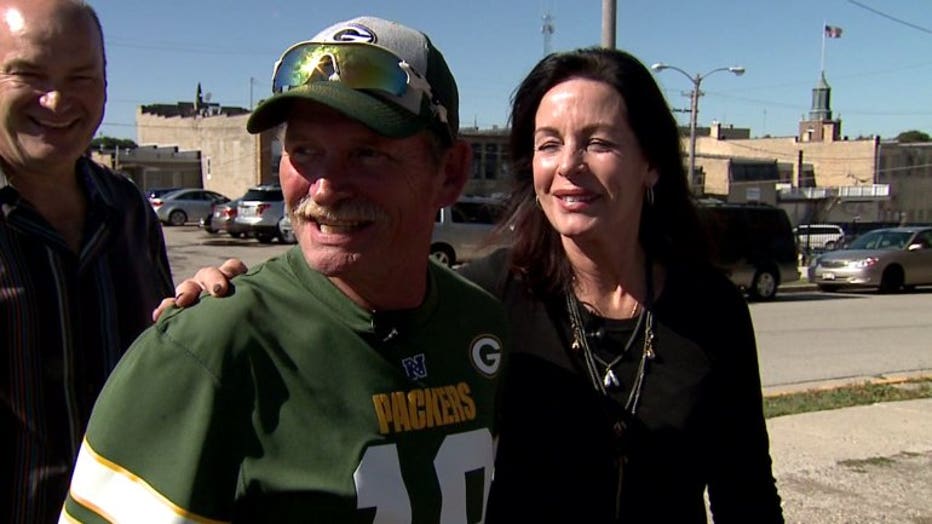 Marybeth Mielke and Chuck Wickert


"If I had a million dollars, I would have given it to her.  She did something. She stepped up, when there was other people in that area.  She took the action and I needed to thank her and meet her family and give her a big hug," said Chuck Wickert.

It's a heartwarming story for a man who went to a place of legends, only to find his hero sitting right in front of him.