"I just started writing:" Bleacher Boy is just 15 years old, and MLB says his blog is one of the best!
MILWAUKEE -- He calls himself the Bleacher Boy, but when it comes to baseball, this teenager is right on top of the action!

"You just got to stay consistent and keep writing, because if you write it, it will come," David Strobach said.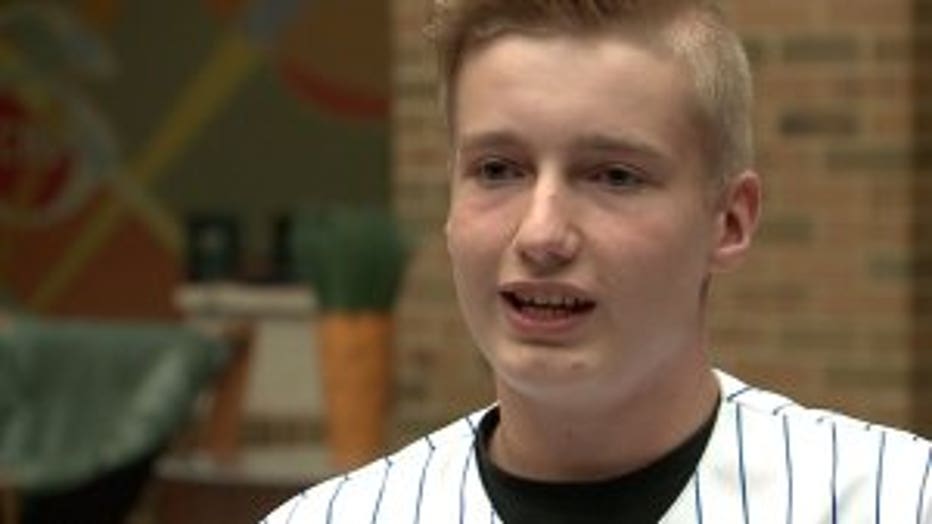 You might say Strobach has his own field of dreams.

At the tender age of 15, Strobach has his own blog. He's "Bleacher Boy" on Facebook and his Twitter handle is @BleacherBoy10.

"It's kind of writings from a kid sitting in the bleachers observing the game," Strobach said.

The "kid" was just 12 when he started blogging about what he loves best.

"I've just grown up with this huge love of baseball. It's all I've ever done and always wanted to do. I've always liked to write, and I was reading things online and I'm kind of like 'these things are boring to read -- dry,' and I wanted to do something new, so I just started writing, and since then it's really taken off," Strobach said.

Indeed it has!

MajorLeagueBaseball.com recently ranked Bleacher Boy's blog as one of the 20 best.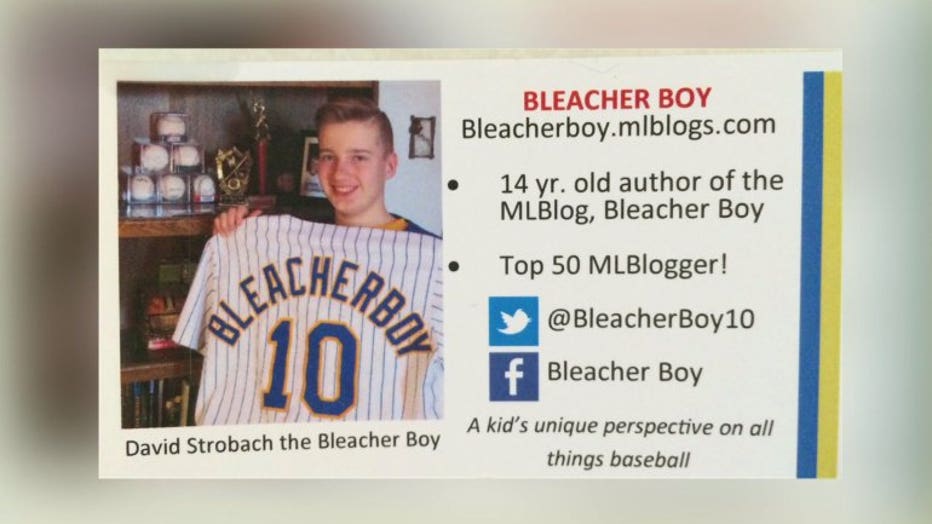 Strobach wants to use that blog to help others.

"One of my main goals is to kind of teach kids and help them learn to deal with their failure, because I see kids that when they fail, they get really upset and they just give up. I don't think they necessarily have the tools you could say to fix what's going. Once you get mentally angry, you only go downhill," Strobach said.

Bleacher Boy the blogger can relate, because Strobach has experienced everything he writes about.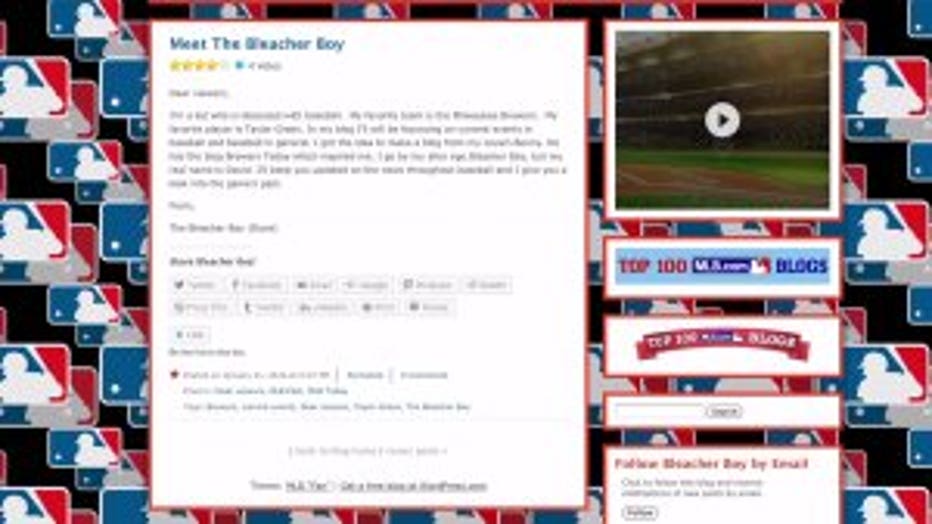 "I was that kid once when I was younger, and my mom told me 'you're either going to stop getting all frustrated and stop playing, or you're going to have to grow up and fix your wrongs,' so I learned how to do that. I want to teach how I kind of found a way to be a better person," Strobach said.

One of Strobach's greatest thrills was meeting former Brewers pitcher Marco Estrada at the team's annual "On Deck" event a few years ago.

"I gave him one of my business cards that I have for Bleacher Boy and I told him about it. He really took interest and thought it was really cool," Strobach said.

Later that year, Strobach saw Estrada, who now pitches for Toronto, at Miller Park.

"So I yelled 'hey Marco, can you come over here?' And he came over, smiled and said 'hey, you're the Bleacher Boy!' And what he did was, he pulled out his phone and looked it up and said 'I love your stuff, man.' That's what he told me," Strobach said.

In addition to his blog, Strobach has authored a book! It's titled: "Aiden's Big Bold Baseball Tryout." He hopes it will be published.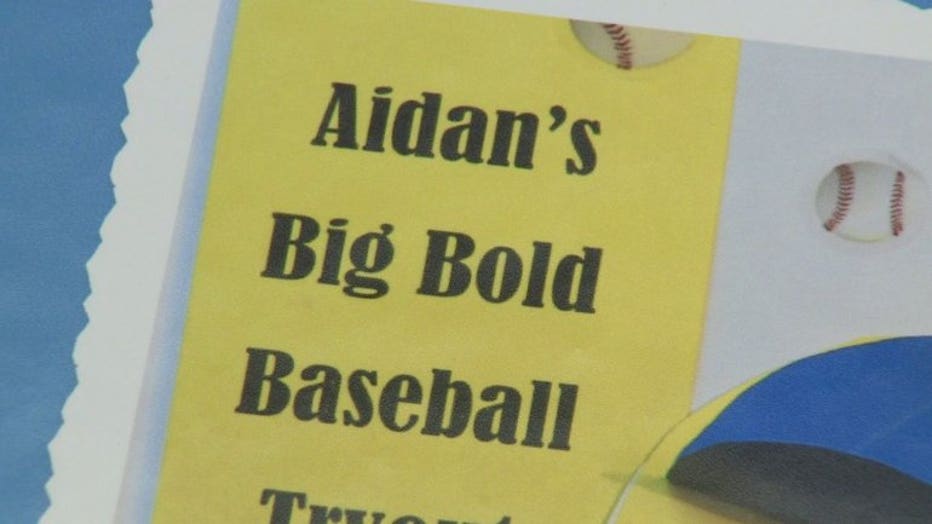 "It's kind of a classic tale of failing and having to work hard -- like I like to put in my blog," Strobach said. "It's kind of a nice, long poem. It flows very smoothly."

CLICK HERE to access David Strobach's blog.