"I carry Sam with me:" Badgers kicker Rafael Gaglianone overcomes emotions in game vs. LSU after death of friend
GREEN BAY -- The Wisconsin Badgers took on the LSU Tigers at Lambeau Field Saturday, September 3rd -- and it was an experience one Badgers player will never forget.

There were lots of smiles after Wisconsin beat LSU in the first-ever Lambeau Classic -- a major college game in one of football's most revered stadiums.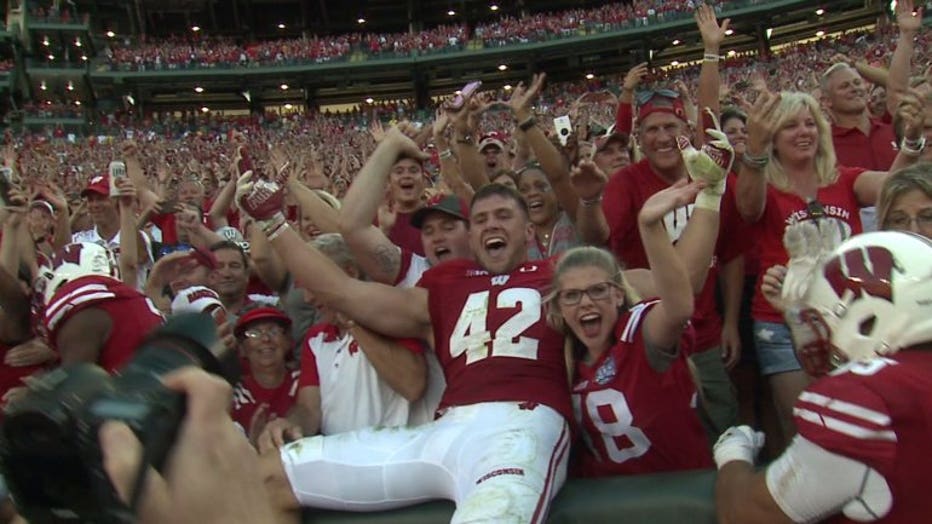 Badgers vs. LSU at Lambeau Field


Kicker Rafael Gaglianone was among the most satisfied of the Badgers. He made all three of his field goal tries -- including the one that accounted for the winning points in the upset.

"It's pretty special when you know you did your job. I felt like all my balls were pretty good hits. The 48 going in was one of my best balls hit in a game, and that gave me the confidence to go back-to-back and hit a 47 into the wind, which was probably one of the toughest kicks I've ever had," Gaglianone said.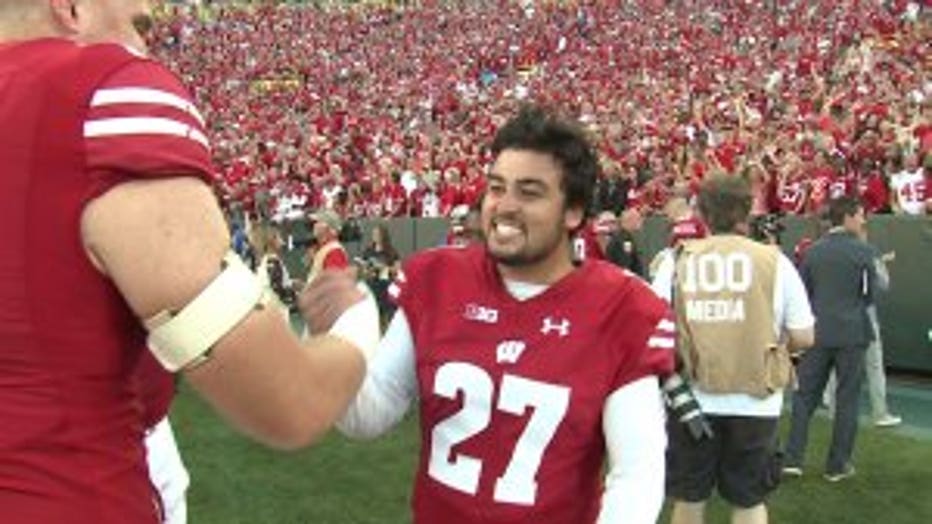 Gaglianone is, by nature, an emotional guy and Saturday's game vs. LSU was more emotional than most for a couple of reasons. He's honoring his friend, the late Sam Foltz, a punter for Nebraska, by wearing #27 this season. Foltz was killed in a crash on Beaver Lake Road near Beaver View Road in Merton on July 23rd. Colby Delahoussaye, a punter for LSU was in that car. He survived, and was on the sidelines Saturday.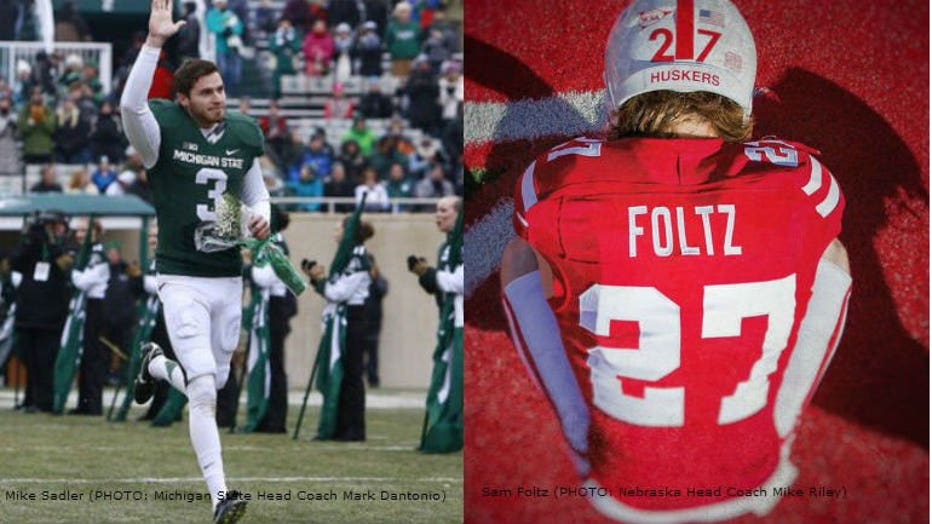 "I just try to channel all that energy. I carry Sam with me all the way. His band is 'dream big, work hard and stay humble.' That's just kind of the mentality of who he was. After every kick, I just pounded my chest and said 'this one's for you Sam.' It just kept carrying over. It's pretty special for sure. I'm a pretty emotional guy, I'm not going to lie, and it's pretty special when you get to honor somebody special like that," Gaglianone said.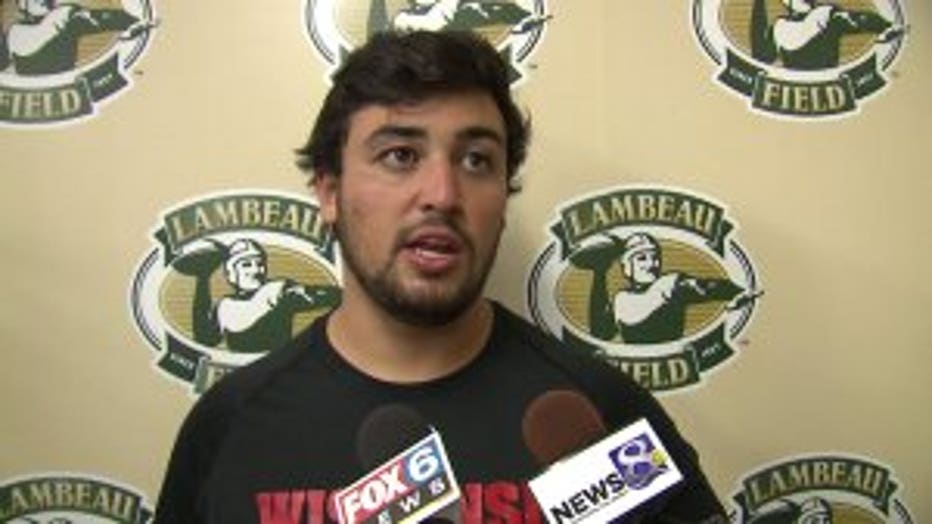 Folts and former Michigan State kicker Mike Sadler died in the wreck, which happened while they were in Wisconsin for a kicking and punting camp.

Many specialists form what is almost a fraternity, and that's why the crash was so tough on Gaglianone -- and why he made sure to catch up with Delahoussaye before the game Saturday.

"I talked to him. He said he was pretty excited just to be back -- because at the end of the day, you are coming to see a familiar face and to see friends that have been with you through tough times and kind of put that all behind you -- but put it in a better light. We are both dedicating this season to Sam and taking it day-by-day. Just being happy to see an old friend and know that we are blessed enough to play this game against each other," Gaglianone said.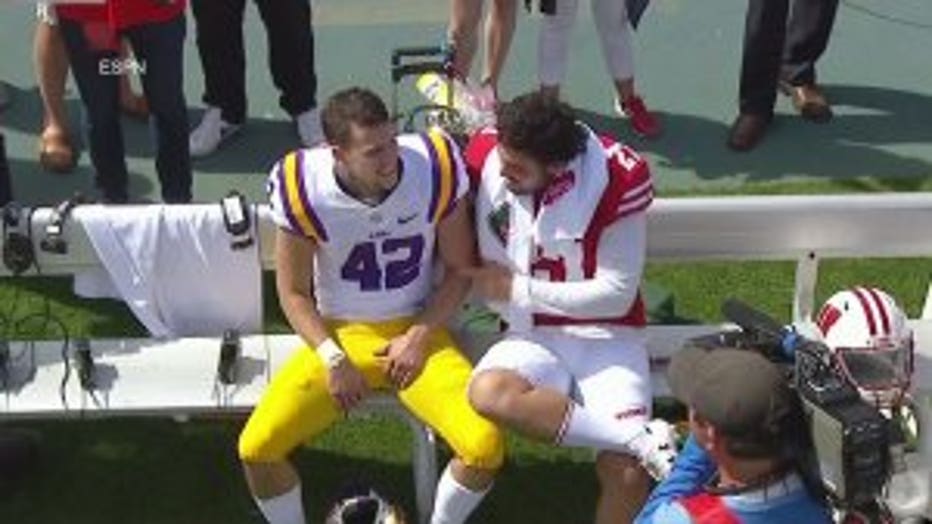 Rafael Gaglianone and Colby Delahoussaye


The path from tragedy in August is still pretty challenging, but on Saturday at least,  Gaglianone was right down the middle.

The players who died in the crash continue to be mourned at their respective schools -- Nebraska and Michigan State.

Delahoussaye and those who knew Sadler and Foltz plan to honor them every time they step on the field.