"Here I am in beautiful Milwaukee:" Brewers first baseman Eric Thames back in the big leagues ready to prove himself
MILWAUKEE -- When the Brewers parted ways with first baseman Chris Carter, his league-leading 41 home runs went with him. In his place, the team is gambling on a player who left for Korea, after a so so stint in the majors -- and he's ready to prove the doubters wrong.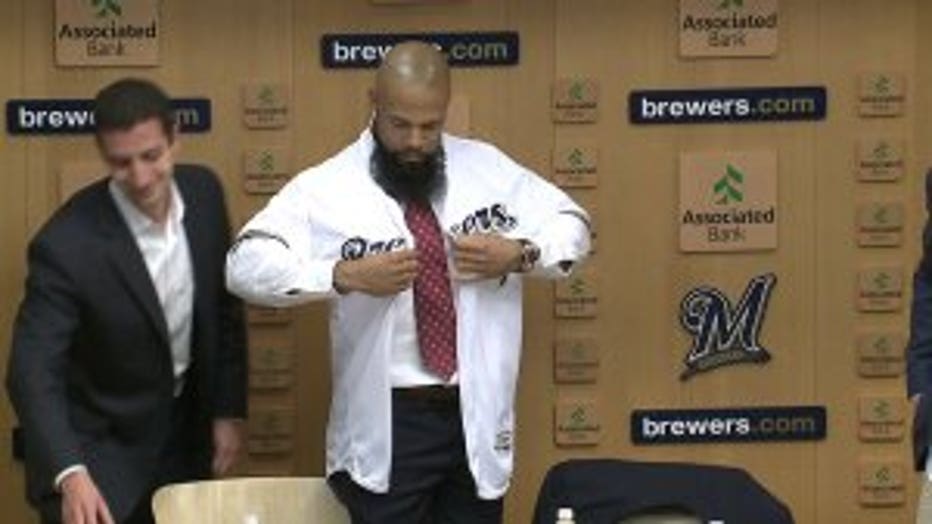 "I'm so happy; like, I couldn't sleep at all last night," said Eric Thames, Brewers first baseman.

When he signed with the Brewers last week, Eric Thames sounded as enthused as any player ever has to put on the Milwaukee Brewers uniform.

"It felt like Christmas. I haven't felt this feeling since I was like ten-years-old. I'm starting with the Brewers, two months ago I had no idea where I'd be and here I am in beautiful Milwaukee," said Thames.

For 30-year-old Thames, a three-year $16 million contract with a club option for a fourth was quite the early stocking stuffer. It's been a long and winding road back to the big leagues.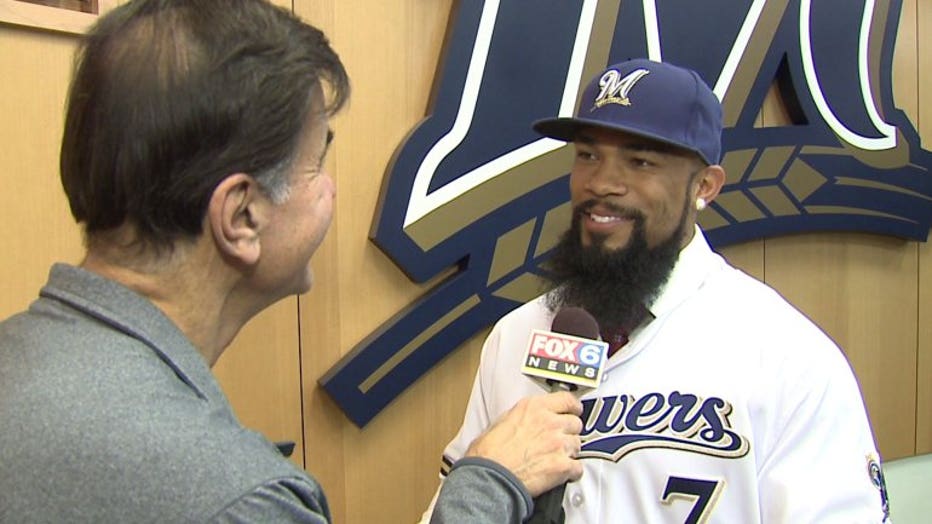 "It's been unpredictable, to say the least. To be drafted high, to be in the fall league, thinking I was going to be a Major League All-Star. Just back in Korea for three years, learning about life and learning to find myself. Now I'm back in the major leagues with the Brewers -- a great team so you can't script this stuff," said Thames.

A seventh-round pick by Toronto in 2007, Thames put up decent numbers with the Blue Jays and Seattle in 2011 and 2012. But his opportunities were limited. So the Santa Clara native, and former star at Pepperdine, went to Korea to rejuvenate his career. It wasn't easy, Thames had to make some "cultural" adjustments.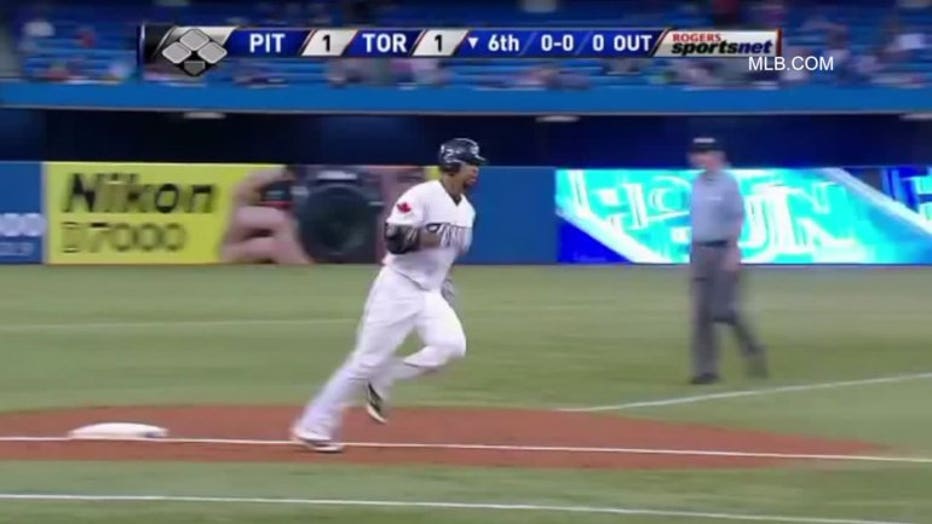 "The food. There's not much American-style food there," Thames said. "The American accent, they just can't understand it which is kind of bad for me. Like I was in a taxicab trying to talk to taxicab drivers and they were looking at me strange, so I typed it on my phone and showed it to them. And it was like, 'Oh! OK I know."

Luckily his baseball success can be understood in any language. During his three-year stint in Korea, Thames came to describe as a comic book hero. In 2015, he was named the league's most valuable player, after batting 381 with 47 homers, 140 RBI and 40 stolen bases!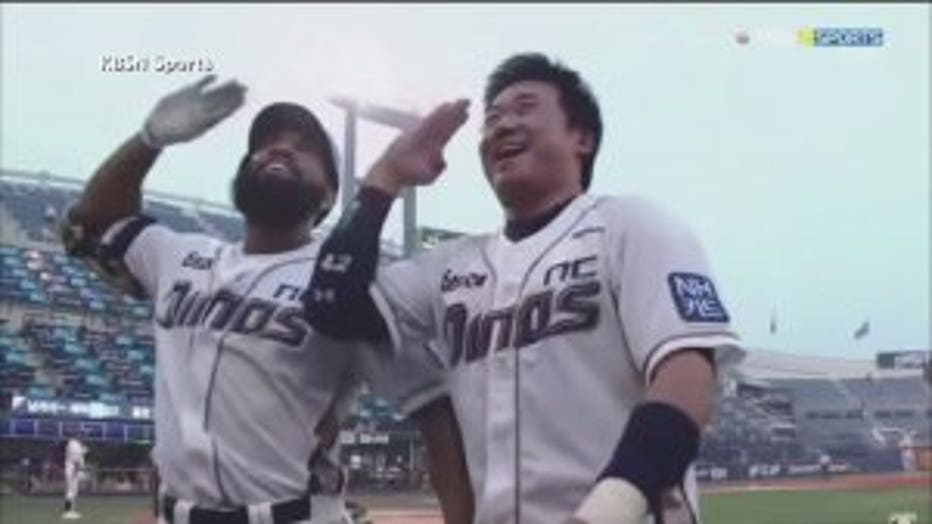 Brewers Manager Craig Counsell, will be one of Thames' biggest cheerleaders. He admires what Thames went through to get back in the big leagues.

"It's inspiring. You always respect and admire someone who's gone through a journey like this and ended up in a place like this and ended up on a day like this. Someone like him is going to feel like he still has more to do, and that his journey's not finished; so I think that sets him up to have success here," Counsell said.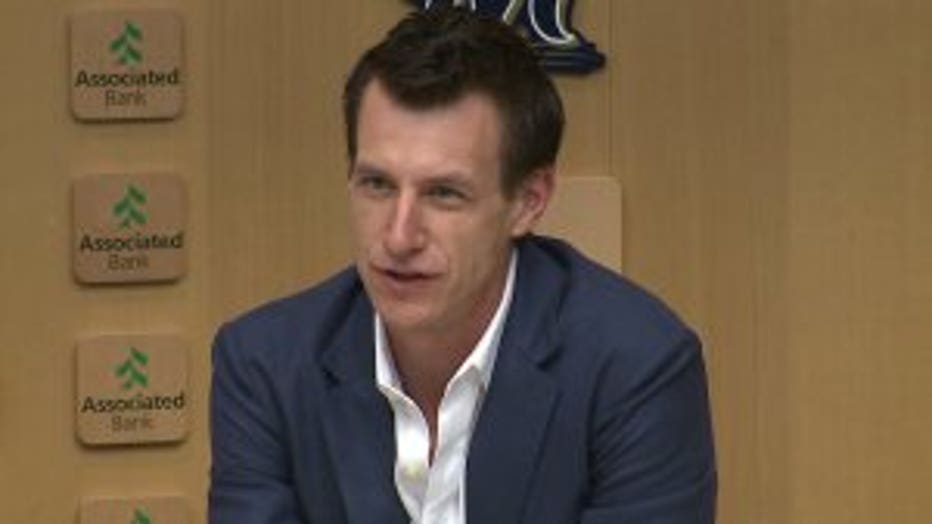 Translation: Eric Thames is like fellow California native, Aaron Rodgers -- he'll play with a chip on his shoulder.

"I do have a chip, and it does fuel you. I have people to prove wrong and I'm just going to go all out," Thames said.

Thames is easy to pull for. His agent, a long-time friend, says his client got up in the wee hours of the morning to catch an early flight in order to see the agent's mom compete in a body building contest. Thames is like an uncle to his friend's daughter. But the bottom line for the Brewers will be his production on the field.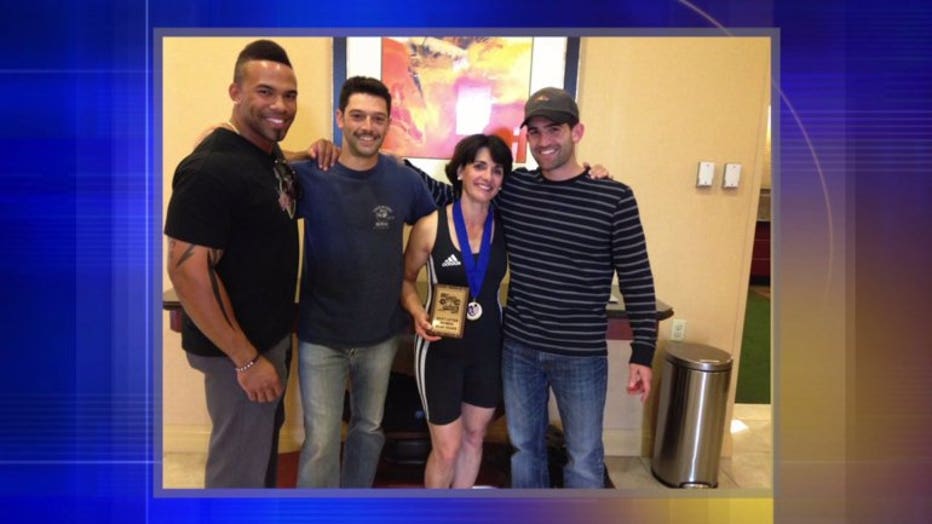 Now that one dream has come true, Thames has another.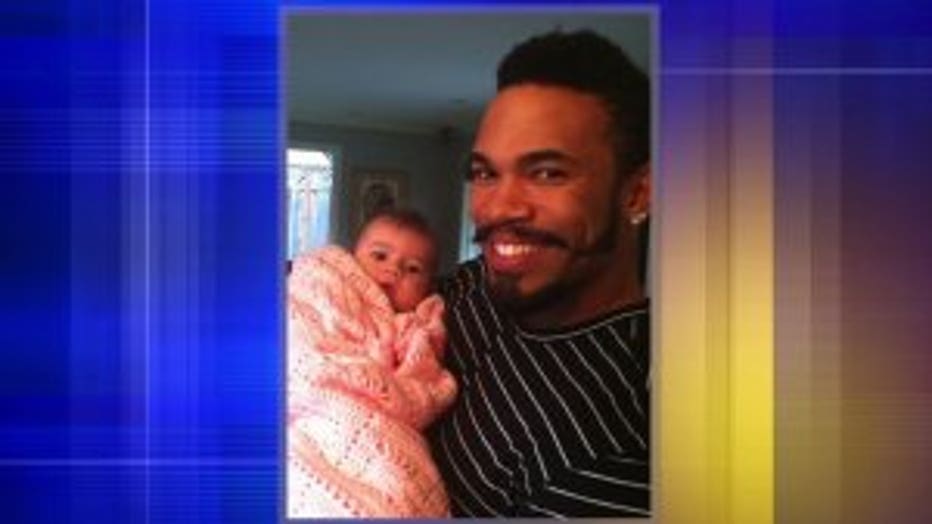 "I work as hard as I can for the team and win a championship," said Thames. "Why not?"

Another fun fact about Eric Thames: he tries to read one book a week -- and he's big into philospphy and ancient war history.