"Helping create some amazing spaces:" PGA wives give back to local garden in Sheboygan


SHEBOYGAN COUNTY -- The small Village of Kohler Wisconsin was bustling this week as the PGA Championship took over Whistling Straits. While the best golfers in the world went to work on the course, their wives went to work in a local garden.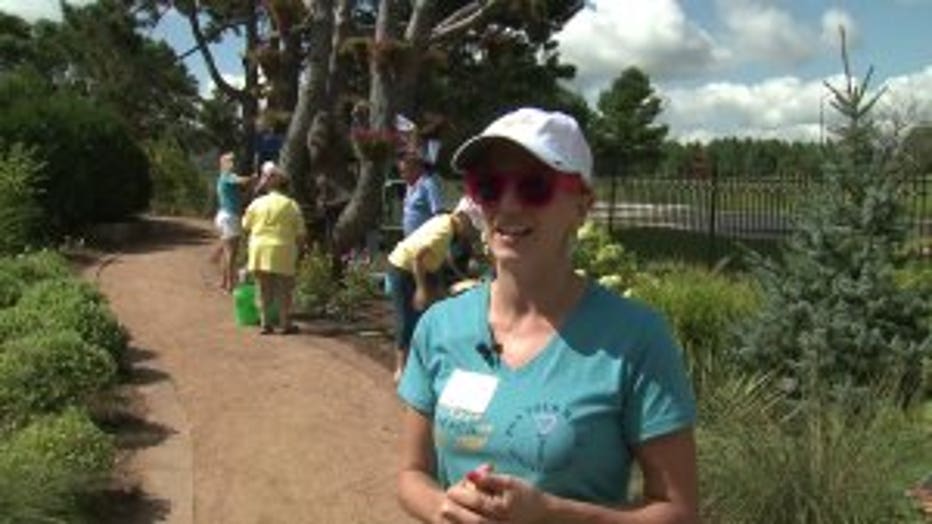 "We get competitive, split us into groups and we start wanting to be the best or be the first," said Kate Rose, PGA Tour Wives Association, Justin Rose's wife.

Even away from the course, the competition is fierce. Before the rounds of the 97th PGA Championship teed off, many of the players wives glove up and dig in.

"Today we are planting an education space at a mini replica of Whistling Straits and the 18th green here at Bookworm Gardens," said Nina Kohler, David Kohler's wife.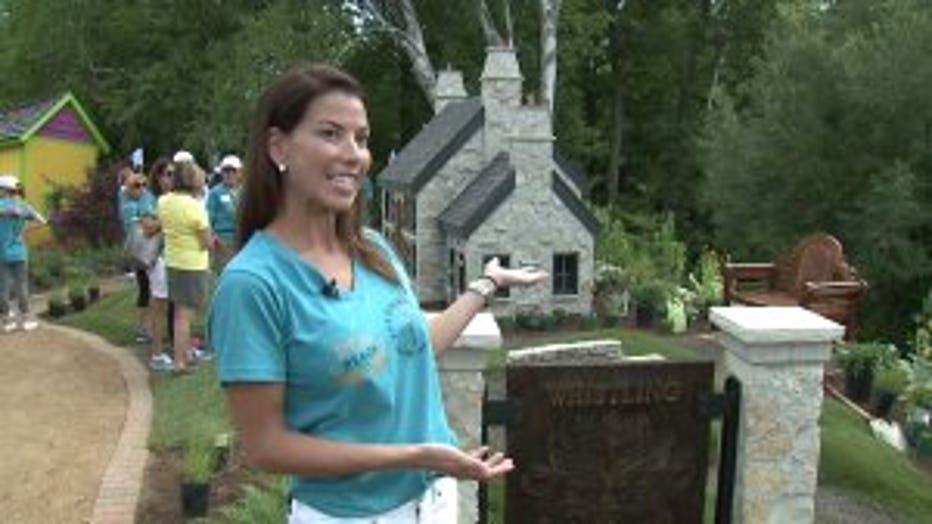 "We are helping create some amazing spaces for children locally to come and enjoy the gardens, enjoy books reading around here. We're just happy to jump in at the end to help plant some things and help decorate and hopefully it will be fun for the local children," said Rose.

Ulrich Koberstein's kids are very familiar with Bookworm Gardens. Seven years ago, Koberstein, a Kohler resident, wrote the children's book "Connor the Caddie."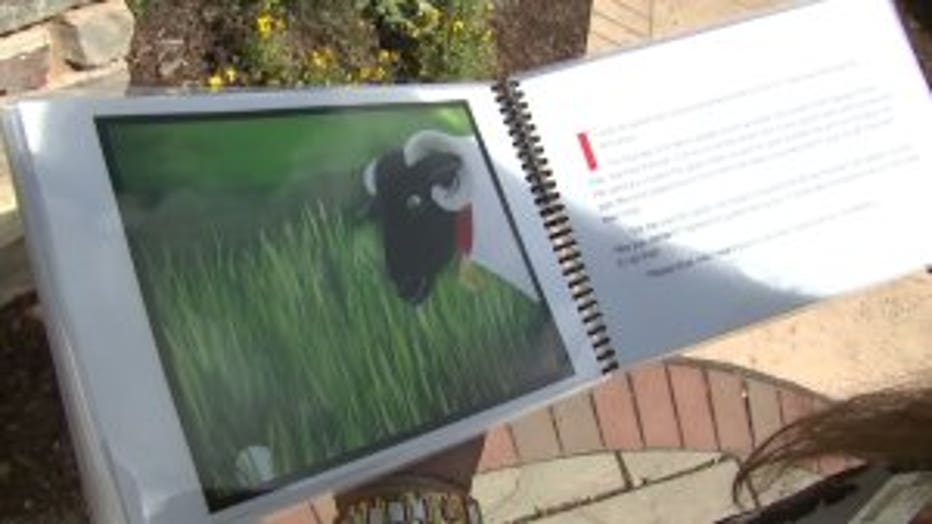 "Putting the children to bed, telling them a brief little story that, over time, grew and grew and grew into a quite complex story of this sheep that wants to become a caddy," said Koberstein.

"Connor the Caddie" came to life at Bookworm Gardens in Sheboygan thanks to the PGA Tour Wives Association, the PGA of America spouses and Nina Kohler.

"A favorite saying of mine is 'though whom much is given much is expected' and I think we have such a wonderful community and any way we can help to enrich it is our honor and our privilege," said Nina Kohler.

Because of the constant travel demands that the PGA tour creates, these women find a home at each of their stops.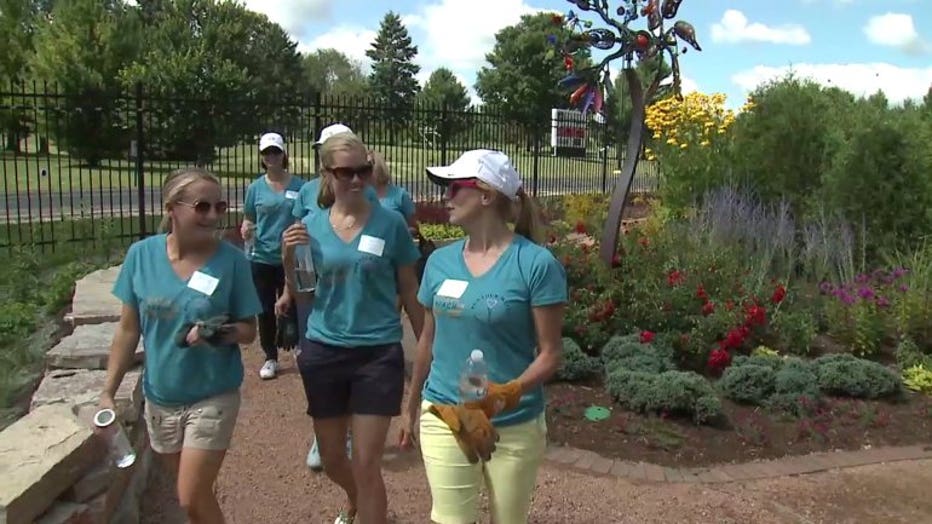 PGA Tour Wives Association at Bookworm Gardens


"We don't really have our own local community so much as normal people do. So our local community tends to be spread across the PGA tour -- we start to build relationships with the local community even though it happens to change a lot," said Rose.

But their desire to help doesn't change, even if it's somewhere different nearly every week.

"What we find quite entertaining is everywhere we go we want to set up local community projects. We sort of have to persuade people that we're not afraid to get our hands dirty -- and every time we have to make sure there's enough work for everybody because a lot of the women are pretty competitive. You know, they're married to competitors, so we like to get in there, work hard and leave something tangible in the community," said Rose.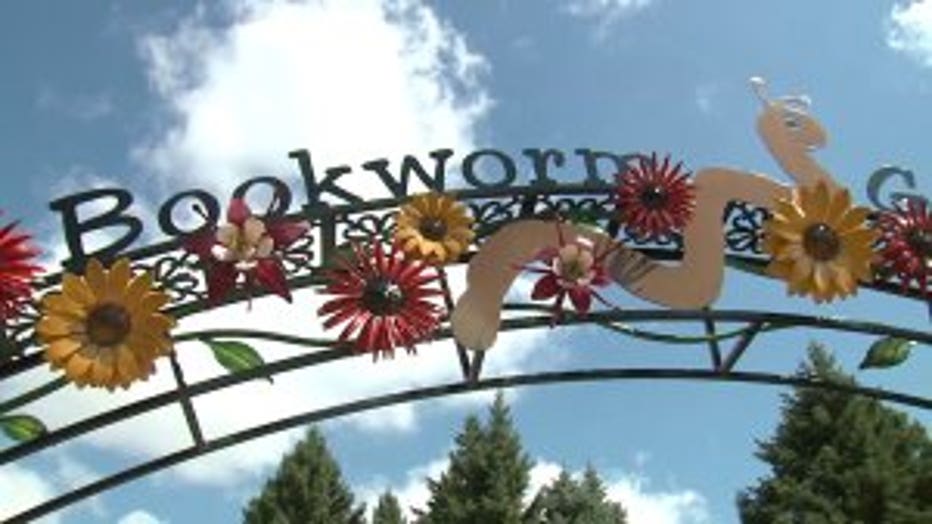 "Certainly we will nurture the seeds that are planted here today and we will look forward to all of our friends return visit in five short years for the Ryder Cup," said Kohler.

In the meantime, children from all over will visit and reap the rewards the garden offers.

"We've been coming to Bookworm Gardens ever since they opened up and bringing the children here and they love it. And now, to kind of look back and see that there's going to be a piece of us here in perpetuity that ties them to Bookworm Gardens and ourselves, is really completely surreal and we're privileged and it's an honor," said Koberstein.

Bookworm Gardens is open and free to the public in Sheboygan. If you would like to check out all the work the ladies did, CLICK HERE.