Green Bay Packers get defensive for first 3 picks in NFL Draft
GREEN BAY -- The Green Bay Packers have selected Auburn defensive tackle Montravius Adams in their third round pick of the NFL Draft Friday, April 28th.




Green Bay Packers selected North Carolina State safety Josh Jones in the second pick of the second round of the draft.




The Packers opened the second round of the NFL draft by selecting Washington cornerback Kevin King.

Green Bay traded out of the first round, so King, a 6-3 former safety, was its first addition in this draft. The Packers owned the 29th pick, which they sent to Cleveland on Thursday night.

Just before Friday's selection, Commissioner Roger Goodell and former Eagles quarterback Ron Jaworski thanked Philadelphia and the fans. Folks in the theater even booed Goodell's tribute, but not when "Jaws" repeated it.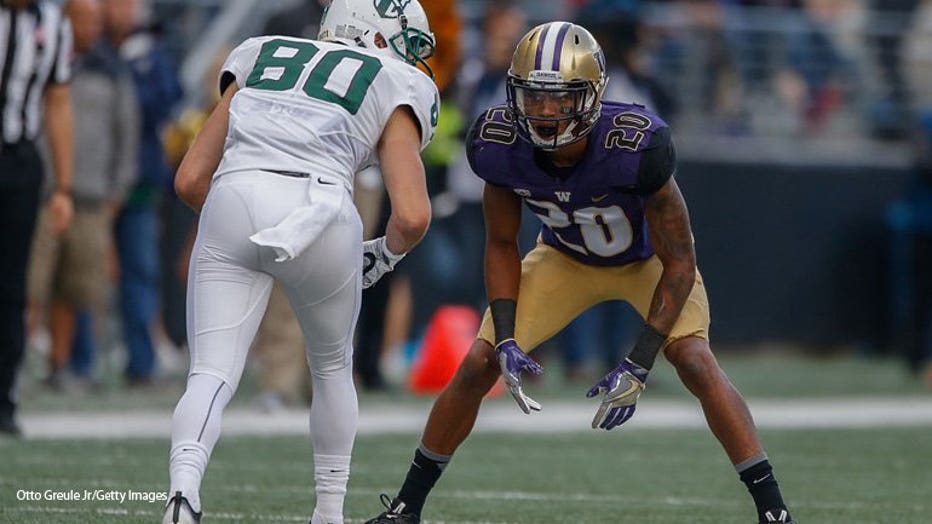 SEATTLE, WA - SEPTEMBER 17: Defensive back Kevin King #20 of the Washington Huskies defends against wide receiver Trent Riley #80 of the Portland State Vikings on September 17, 2016 at Husky Stadium in Seattle, Washington. (Photo by Otto Greule Jr/Ge


The Packers sent the 29th overall pick to the Browns to move back four spots to the first pick of Friday's second round (No. 33). They also got a fourth-round pick (No. 108).



Thursday marked the second time in Thompson's 13 drafts as the Packers' general manager that the team did not make a first-round selection. In 2008, Thompson traded back from No. 30 in a deal with the New York Jets and selected Kansas State wide receiver Jordy Nelson with the 36th overall pick.

By adding the first pick of the fourth round, the Packers now have nine picks on the draft's final two days: Two picks in the second, fourth and fifth rounds, and single picks in the third, sixth and seventh rounds.