Grafton High School family bleeds orange and black, but next year, things will change a bit


GRAFTON -- This past school year, four members of one family played key roles in sports at Grafton High School. Next year, that number will be cut in half.

If you are a Parsons, you may bleed orange and black. You certainly wear it!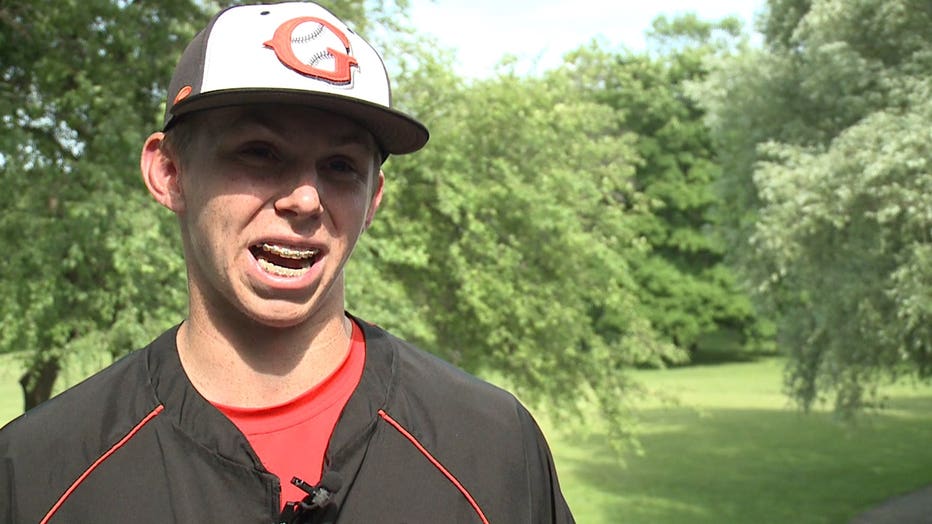 Brad Parsons is a senior Blackhawks baseball standout.

His twin sisters, Amanda and Ally were both All-Conference in softball during their just-completed sophomore seasons.

"We used to live in Glendale before we moved to Grafton. I still kind of wore all my Grafton stuff to school. That's kind of the way we work. My friends joke sometimes that we have too much orange in the house, but I don't think there's enough," Brad Parsons said.

"Even when we were little kids, when my dad worked at Grafton and we still lived in Glendale, we had orange and black all the time, no matter what, so we have it everywhere in the house," Amanda Parsons said.




Dad Scott Parsons just finished his 12th year as the athletic director at Grafton High School -- but this will be his last. The Grafton School District voted to combine the athletic director and assistant principal positions for budgetary reasons. Since Scott Parsons doesn't have the administrative license for the new position, he's out of a job.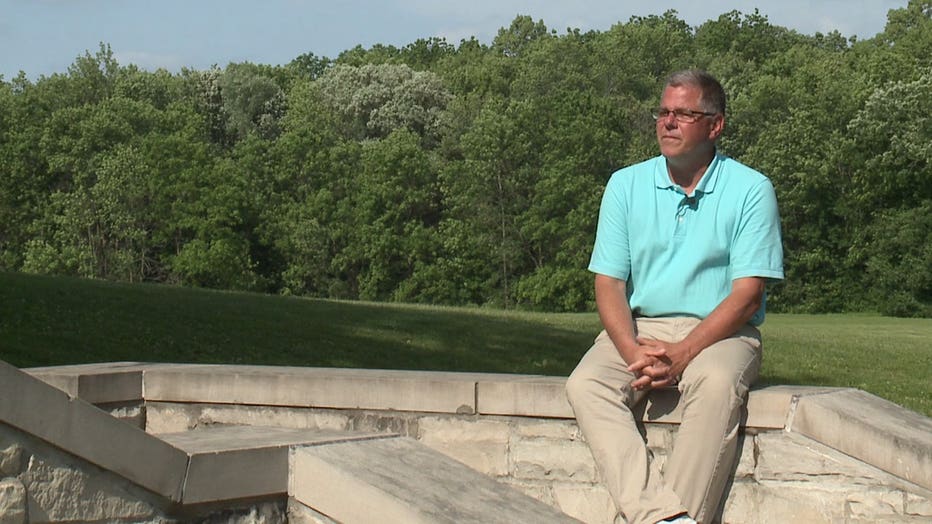 "It's going to be a big change, without question -- but again, lucky to have the time that I did doing it, without a doubt, and something that not everybody has the ability to do, nor the opportunity to do," Scott Parsons said.

The Parsons kids appreciated the opportunity to visit their dad's office over the years.

"If you ask anybody in the building, I probably spent more time there than I probably should have," Brad Parsons said.

"Like Brad said, I liked going to his office. I kind of liked hanging out with him during school -- which sounds kind of bad, but I did," Ally Parsons said.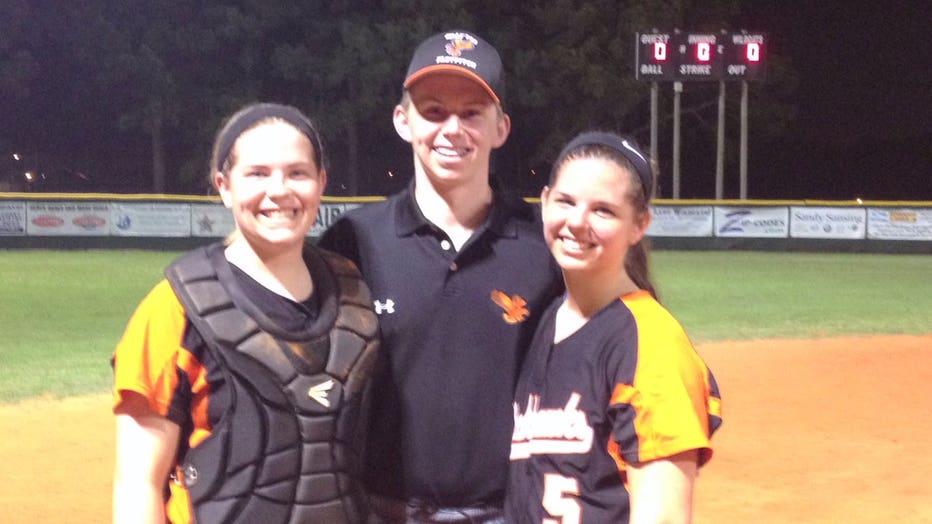 Scott Parsons' office will be elsewhere next year. Brad Parsons will be at St. Joseph's College. He'll play baseball, and he says he's pretty fired up for school too.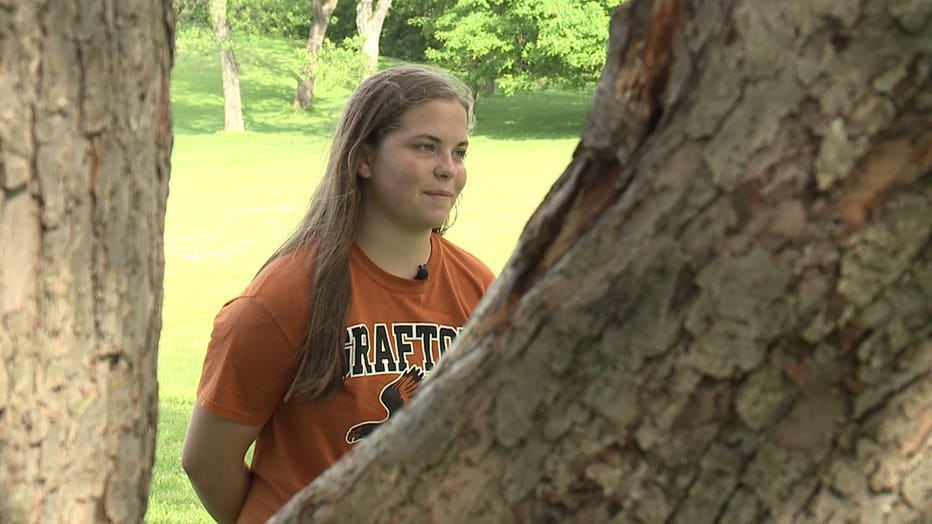 Ally and Amanda Parsons will be at Grafton High School together.

"Especially pitcher/catcher wise, you know what pitches she wants to throw and I think that's better because our relationship has built so strong, we know each other so well," Ally Parsons said.

"Ally loves to practice pitching. I'll say I like it, but sometimes it gets annoying. But she's a hard worker and it's definitely fun to have each other and practice with each other," Amanda Parsons said.

It has been a diamond life for the Parsons.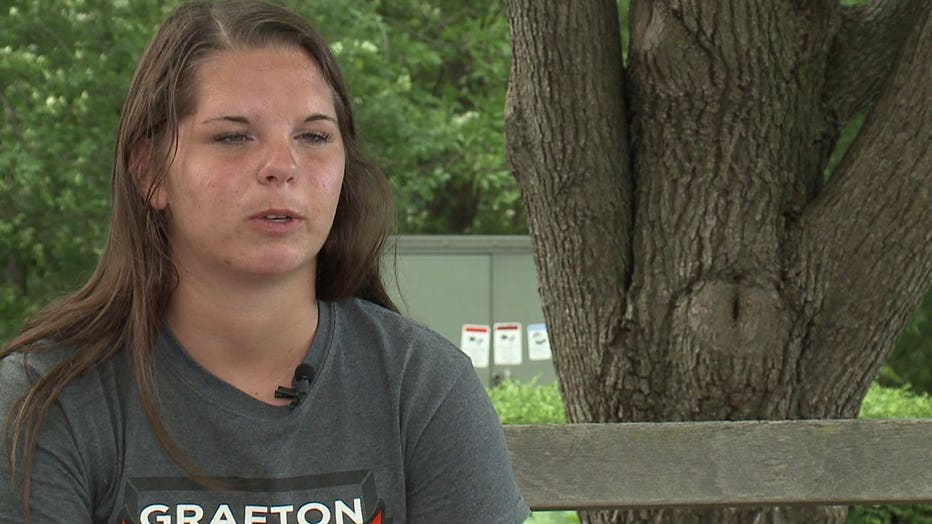 "Everybody says it's going to go really fast, and I never quite bought into that, but it's true -- it really is. It's been a really fun ride, if you will, with Brad and looking forward to seeing what the next part of it is for him, and excited about the next two years for Ally and Amanda, for sure," Scott Parsons said.

And rest assured, all involved say they will still wear their share of orange and black.

The Parsons girls are on summer vacation, and dad Scott is now the school's former athletic director, but Brad is still representing Grafton. The Blackhawks' final regular season game is July 8th, and they hope to make a long run in the summer baseball post-season after that.