Golf star returns home to teach at PGA Championship; "I'll always play but teaching's a lot of fun"


SHEYBOYGAN COUNTY -- The PGA Championship brought golfers and fans from all over the world to Whistling Straits. It also brought a former St. Thomas More High School golf star back home.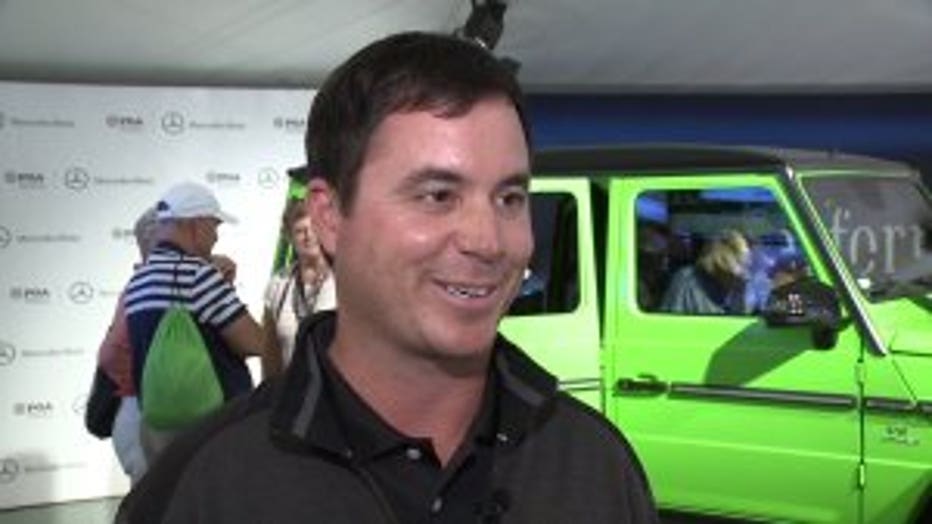 As hundreds of thousands of golf fans visit Whistling Straits to watch the world's best golfers compete in the 97th PGA Championship, many wander into the Mercedes Benz tent to focus on their own game.

"Basically, we're doing 10 minute lessons on site, just as part of the Mercedes Benz set up. So customers come in, they check out cars, they see what we're doing, we give them little tips, tune-ups and stuff," said John Burns, PGA teaching professional.

On this day, the quick lesson is coming from John Burns, a 1998 graduate of Thomas More High School in Milwaukee.

"It's fun. The people are nice here. There's been some good players, especially some of the juniors that come through, really nice golf swings and you can tell that they can play. You know, of course, you get a wide range of swings and all sorts of types and abilities and ages and so, yeah it's fun," said Burns.

Burns was a three time 1st team all conference golfer and an individual medalist his senior year in the 1998 state meet when he also was 1st team all state. He then left for college at Arizona State.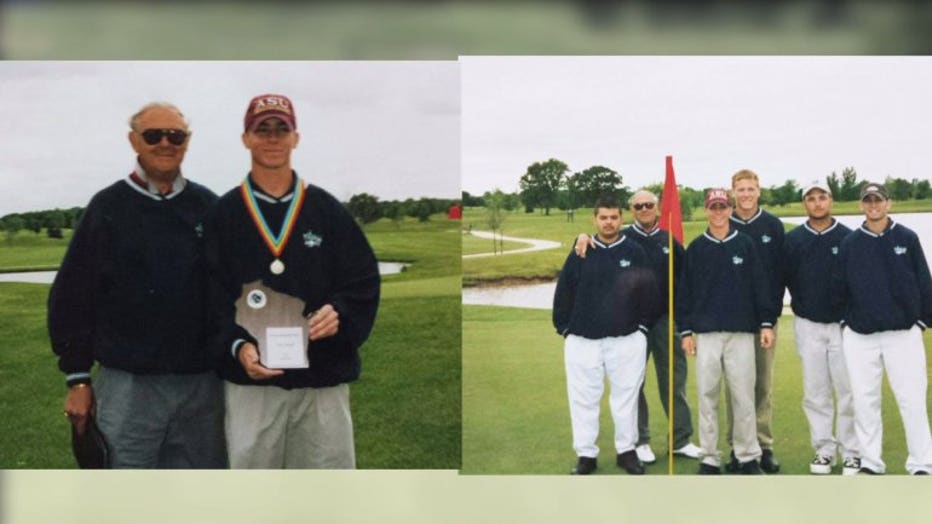 "I went there, I didn't actually play golf. I just went through their PGA program that they had at the time, so I got my membership and stuff. The intention was to go to Arizona and just play year round. But, you know, school, work that kind of stuff gets in the way and golf took a little bit of a back seat. But you know, everything turned out okay," said Burns.

Despite not playing golf for the Sun Devils, or as often as he'd like, he is always around the game as PGA teaching professional at McDowell Mountain Golf Club in Scottsdale, Arizona.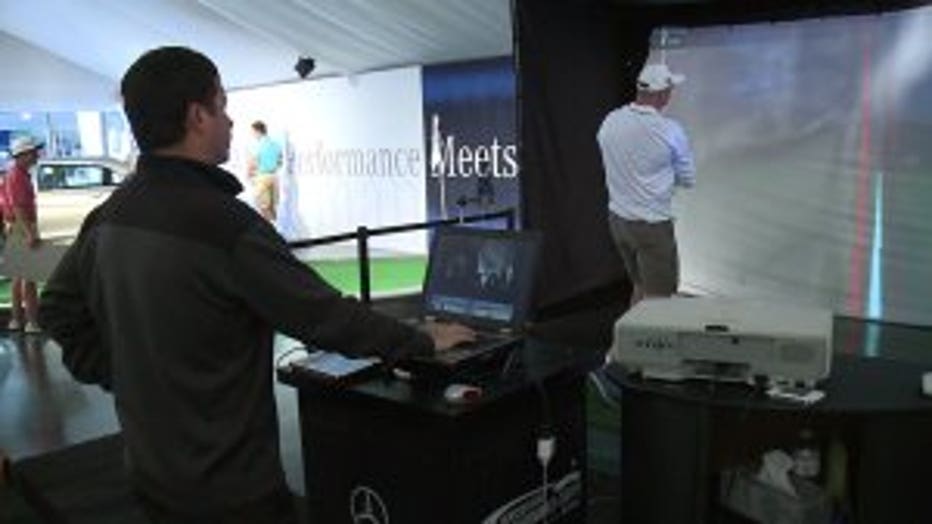 "I found teaching and that became a passion. So, I love it. I'm sure I'll always play but teaching's been a lot of fun," Burns said.

But during the summer months, the off season in Arizona, he's able to teach with a company called GolfTEC Travel, around the country working with fans on their game at different tournaments.

"We give them little tips, tune ups and stuff, so it gives them a taste of what GolfTEC is all about. And a chance for me to get away and see other parts of the country. I've actually never been up to Whistling Straits. I moved away before it was all built and stuff, so it's nice to come up here and get a chance to see it all. It's fun to meet other people and just like, helping them out. So, I like my job, it's fun -- it's easy," Burns said.

In this case, it also gave Burns a chance to meet some of his childhood sports heroes.

"I got to meet Antonio Freeman and Ahman Green. They came in and did a little swing analysis. Hopefully they're not watching me right now, but they had some good swings," said Burns.

Burns' job at the PGA Championship gave him the opportunity to go to Lambeau Field for the first time in his life as he taught Packers fans during Packers Family Night outside of the stadium.