FOX6, sponsors purchase remaining Packers playoff tickets


MILWAUKEE (WITI) -- FOX6 is proud to announce there WILL NOT BE A BLACKOUT of the NFL playoff game between the Green Bay Packers and the San Francisco 49ers at Lambeau Field on Sunday, January 5th. You will be able to view the game ONLY ON FOX6.

A group of Packers corporate partners, led by Green Bay-based Associated Bank, purchased the remaining available tickets Friday to ensure a sellout and TV broadcast of the game throughout Wisconsin. Other corporate partners with a strong Wisconsin presence that purchased tickets are FOX TV affiliates WITI (Milwaukee), WLUK (Green Bay) and WFXS (Wausau); Mills Fleet Farm and Bellin Health.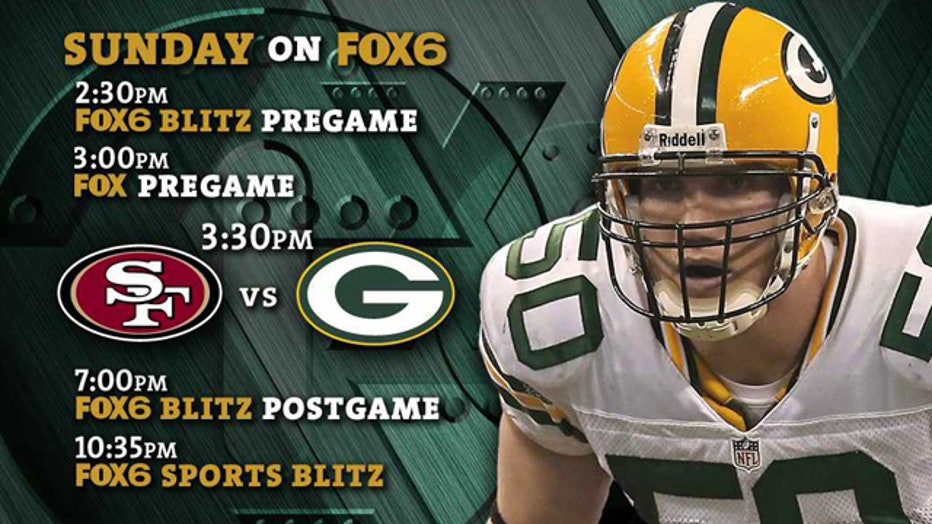 Many of the tickets FOX6 purchased will be offered to Wisconsin families of military veterans and Make-A-Wish of Wisconsin. Now that the threat of the blackout is gone, just shy of 1,000,000 people in the FOX6 viewing area are expected to tune in to the game. "This is absolutely a win-win situation for our viewers, our community, and our advertisers" said Chuck Steinmetz, President and General Manager of WITI-FOX6.

"We're very thankful to Packers fans, and our partners led by Associated Bank, for ensuring Sunday's game will be sold out," said Packers President/CEO Mark Murphy. "A unique season and other factors contributed to having tickets available, but with the support of our fans and partners, we're looking forward to a great atmosphere Sunday at Lambeau Field for the playoff game against the 49ers. We also know fans around the state will be able to enjoy the telecast."

An hour before the tickets sold out, Judy Gunville and her grandkids were among the last to buy theirs at the ticket office.

"The kids will be out in the stands all bundled up," said Gunville. "It would be disappointing for Lambeau Field to have a black out."

Fans visiting Lambeau Field and the Packers Hall of Fame are also relieved the threat of a blackout is over.

"I'm happy to hear that it's over and everyone's gonna get a chance to see it on television," said Scott Galson, a Packers fan from Illinois.

"It's gonna help all the other businesses around the area the bars and everything," said Eugene Reindl, a Packers fan from Manitowoc.

FOX6 is your Packers station!