FOX6 High School Hot Shot Josh Bilicki makes pro debut at Road America: "A dream come true"
PLYMOUTH -- Imagine your dream is to become a professional athlete. Not only do you see that dream come true, you make your debut in what amounts to your own backyard!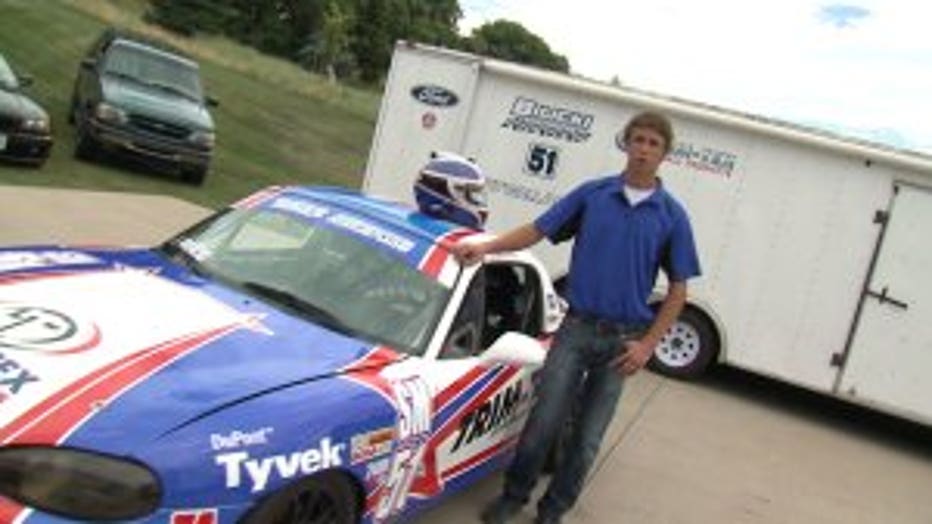 It seems like just yesterday that Josh Bilicki of Richfield was a FOX6 "High School Hot Shot."

Fast forward a couple years...

"Two years ago, looking at this, I don't think I would have ever thought that it would be on my home track that I would be making my pro debut -- so I'm definitely very excited," Bilicki said.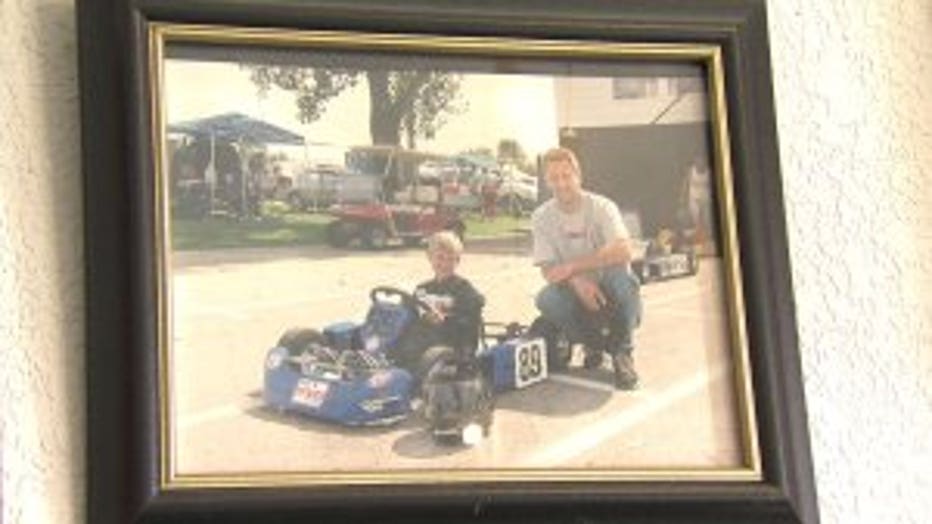 20-year-old Bilicki, who has been driving since he was four, moved quickly through go-kart classics before he began racing sports cars in 2011. He made headlines by qualifying for nationals.

Then, out of the blue, earlier this summer, Bilicki received a text message at 6:00 in the morning.

"It said: 'Hey, you're in the car at Road America.' It's a dream come true," Bilicki said.

Like a minor league ballplayer getting the call to the Major League, life started racing at 100 miles-per-hour. A giddy Bilicki shared the news with his dad.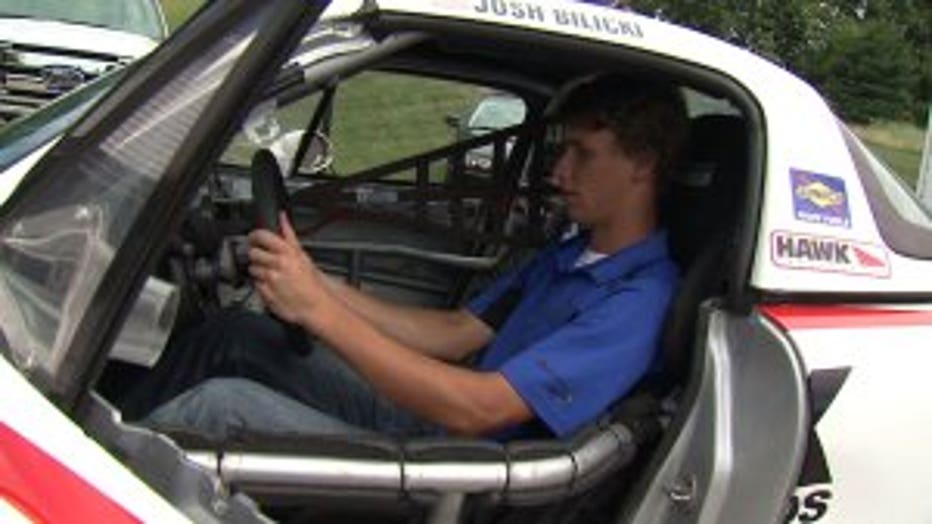 But there was no time to celebrate.

"I had to figure out my licensing and everything, and I got my physical done, my impact testing done. Last-minute everything. Over-nighted my new gear because all my safety equipment wasn't up to par with the IMZA -- so everything came together last-minute, but we got it done. I've always wanted to get in the Continental Tire Series in a BMW. Like we said before, this is kind of a dream, and it's come true," Bilicki said.

Not only was Bilicki in the big leagues, he would make his professional debut at Road America.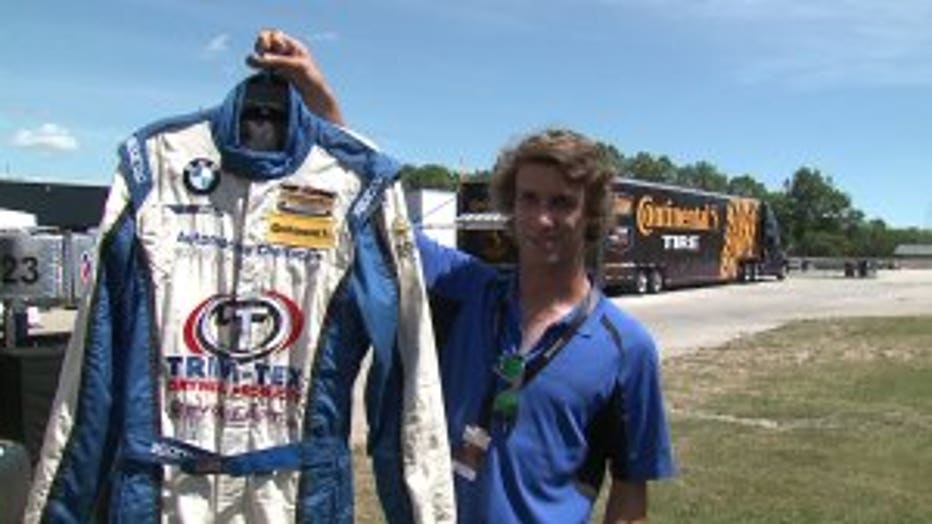 "This is definitely my favorite track to be at. A lot of other drivers say the same. Everything about it, from the beauty of driving with the trees -- it's one of the longest courses in America. Four miles -- that's long for a road course. To be here and make my pro debut is definitely special," Bilicki said.

So Bilicki, the hometown boy, gets to race on his home track in front of his fans.

"I'm actually very close to my fans -- especially on social media. All the local fans were cheering me on. They kind of saw this coming, and then it was listed in the entry lost before they even made the official announcement that I would be driving, so I got a lot of publicity on Facebook and all the social media that I would be here," Bilicki said.

Those fans had plenty to cheer about last month when Bilicki, as part of a two-driver team, actually led eight laps on the four-mile Road America circuit on the way to a 20th place finish. That pleased team owner Keith Burton, who'd had Bilicki on his radar for a year-and-a-half.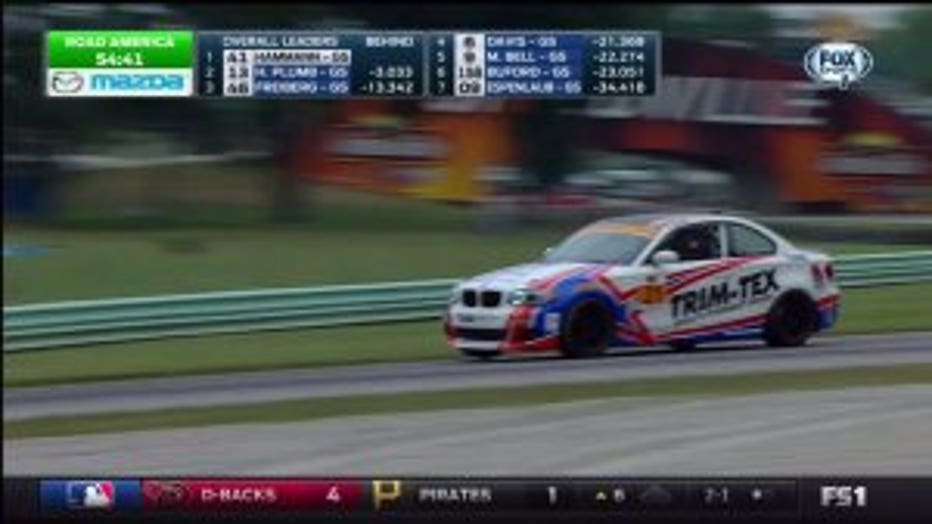 "We just got along really well. Looks like it's a good fit, and I think a lot of times in racing, that's the most important thing -- at least to get started in the beginning. Just a good relationship and the desire to perform well and do our best every day at the track," Burton said.

That bodes well for Bilicki, who may just be racing in the fast lane for years to come.

"I'm definitely trying to make this a career. Coming up as a kid, it's been my goal to get to this point. It's definitely a dream come true. I cannot thank everybody enough," Bilicki said.

In addition to driving, Bilicki loves to coach other drivers -- from those who want to race for fun, to those who want to make a living out of it, just like he does.