For years, he could only watch & dream as his brother played hockey; how he's now able to play himself!


MILWAUKEE -- For years, he watched from the stands, wishing he was one of the kids playing hockey on the ice. Now, at 13 years old, Andy Rios is getting the chance, thanks to his dad and his brother.

When Rios is on the ice at the Wilson Park Ice Arena...there's a pretty good reason for the big smile he wears behind his mask.

"You can see that he feels very good about what he's doing," Juan Rios said.

"The wind blows through you. The invigoration, the feeling of just being on the line," Andy Rios said.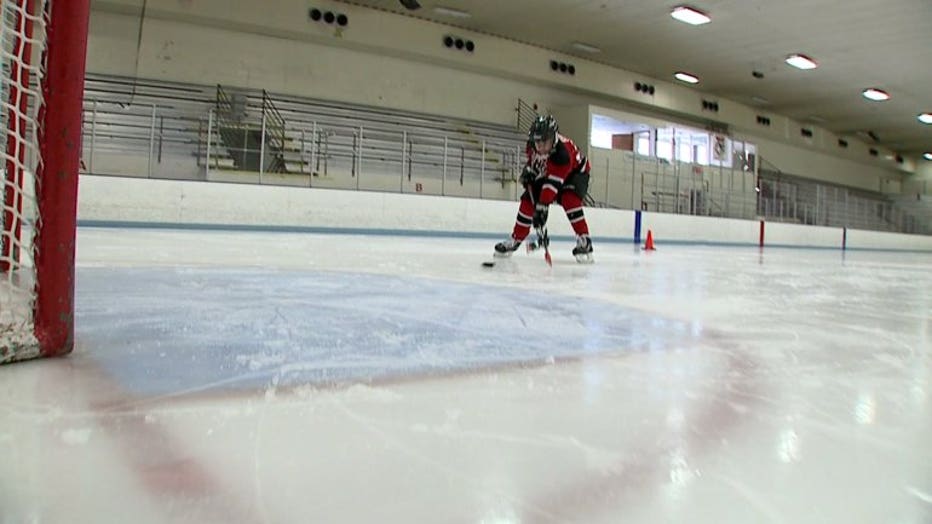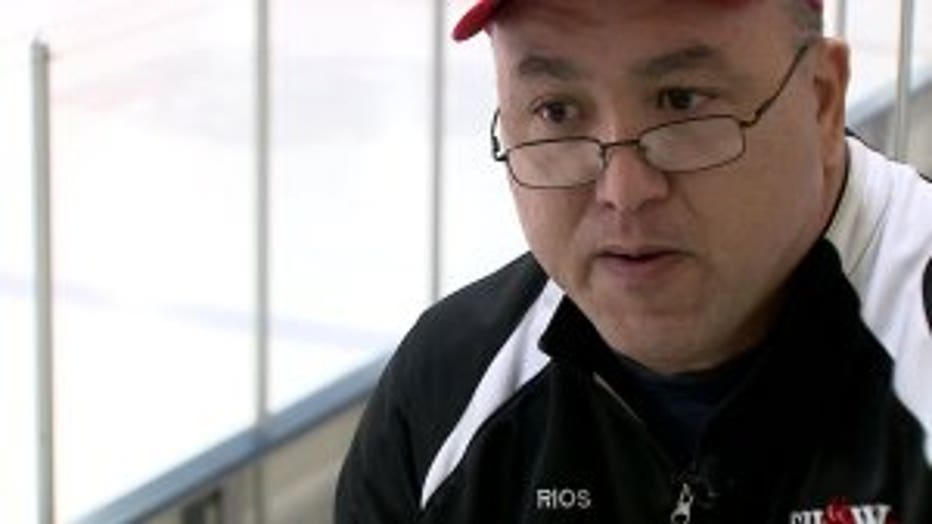 "He likes the idea that he's able to move -- just simply sitting there getting the forced air into his face -- he's actually out there doing the movement and he feels the physical activity. He likes it," Juan Rios said.

"I could not have imagined it, even though I skated a lot. I could have never imagined it being so invigorating!" Andy Rios said.

For years, unable to play, Andy watched his younger brother Josh on the ice -- in the stands with his dad, Juan.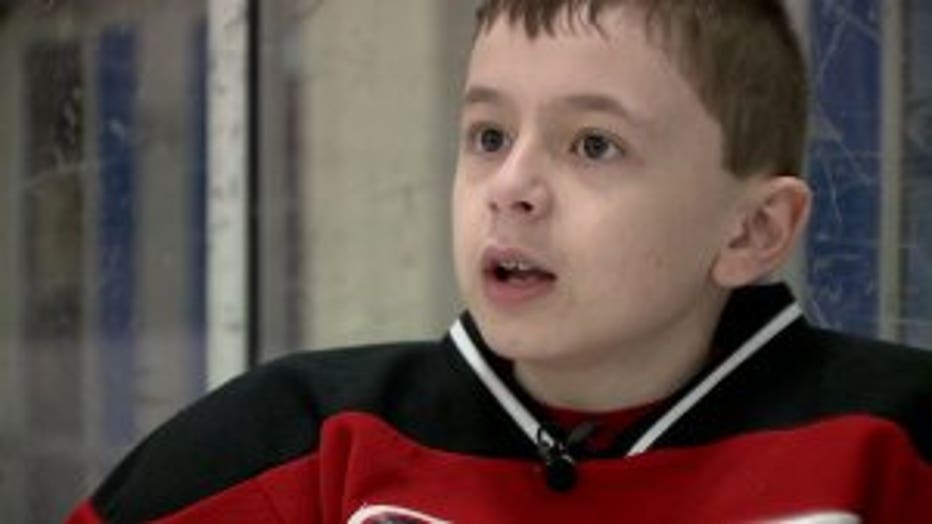 "Andy's sitting out here in the stands and he's cheering and everything. And at the end of the game he'll go and congratulate his brother and the brother says 'when is your turn? When are you going to do it?'" Juan Rios said.

Andy's turn would come soon after Josh's team won a state championship.

"When Josh won a championship, I'm like challenge accepted," Andy Rios said.

"We decided to get him some skates. Next thing you know, he's out there trying it. I cannot feel any more proud of him than I do right now," Juan Rios said.

Andy Rios has Asperger's Syndrome. There was no hockey program in the Milwaukee area for children with developmental disabilities.

"I started checking around and was talking to one of our coaches and I said 'is there something we can do?' He said, 'well, let's find out,'" Juan Rios said.

After contacting USA Hockey and the American Special Hockey Association, things quickly changed.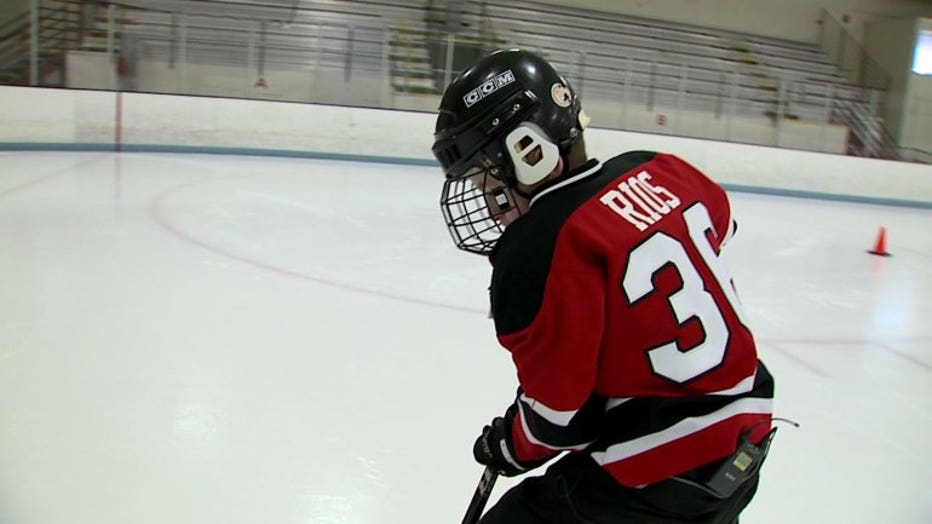 "They really emphasize children with developmental disabilities like Asperger's, Autism, Down syndrome. They said 'no -- we don't have a team for you in Milwaukee. Would you like to start one?' So we decided to go ahead and start it," Juan Rios said.

And finally, Andy Rios, a long-time hockey fan, has become a hockey player -- as the "Southeast Wisconsin Association for Special Hockey," or SWASH was born.

"It's going to help him build his confidence. It's teaching him responsibility. It's teaching him the whole idea that he has to work with other kids, you know, as a team. Asperger's children, as a rule, they tend to be very individualistic. It's teaching him he has to work with others and has to depend on others and help others. And he loves that," Juan Rios said.

"It means a lot to me and I know that he loves me," Andy Rios said.

Andy is now enjoying a new connection with his brother, Josh.

"He may have some competition in the future. So look out brother!" Andy Rios said. "Just looking at Josh, I could tell how you would skate. And I actually got better just by playing, just by playing my first game. And it was all thanks to my brother."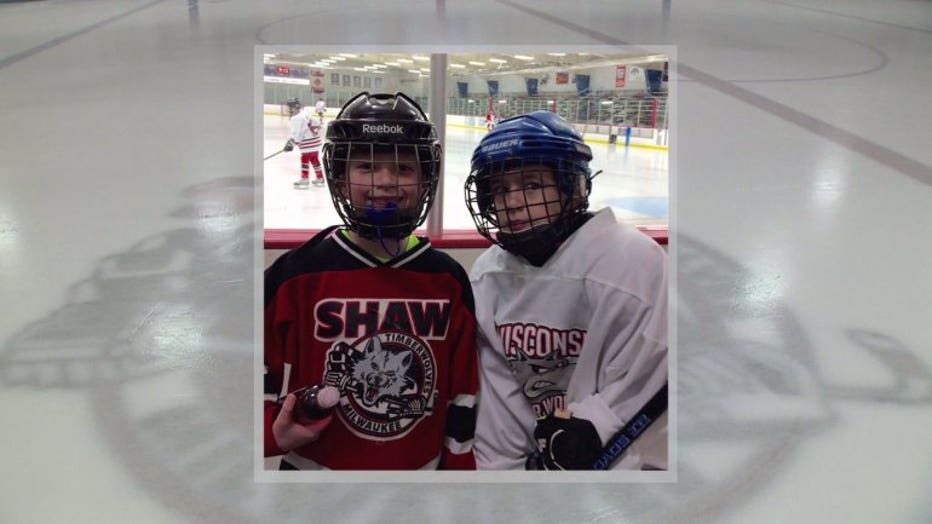 "The fact that we got him here now doing this, it's awesome. It is really awesome," Juan Rios said.

There is a SWASH "try special hockey for free" event on Saturday, April 30th at Wilson Park.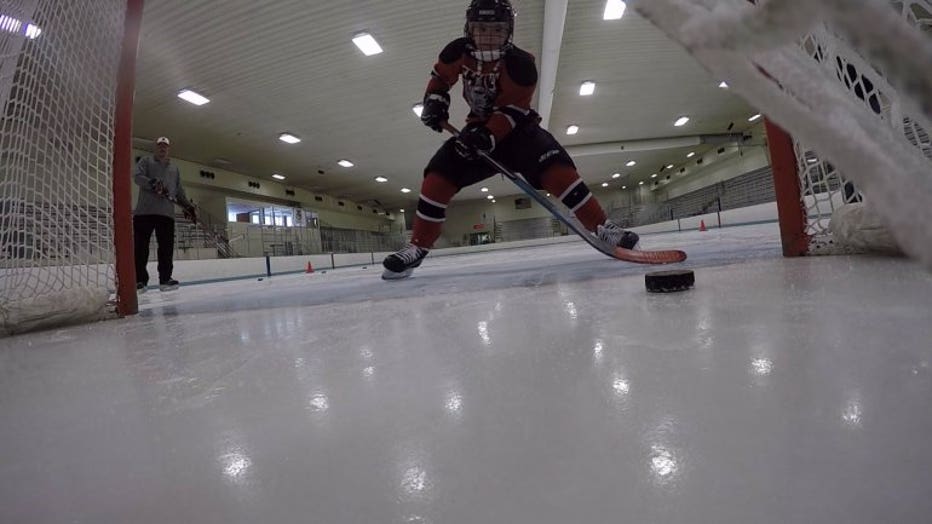 CLICK HERE to learn more.