During stop in Kenosha with Jockey International Melvin Gordon reflects on rookie NFL season
KENOSHA -- Until last year, Melvin Gordon had only known success throughout his football career. His rookie season in the NFL was eye-opening. Gordon is determined to run the distance, both on the field and in life.

"I told myself 'I know what I want to do. I know where I want to be. I'm going to meet some people I know, doing the things I do to help get me there,'" Melvin Gordon said.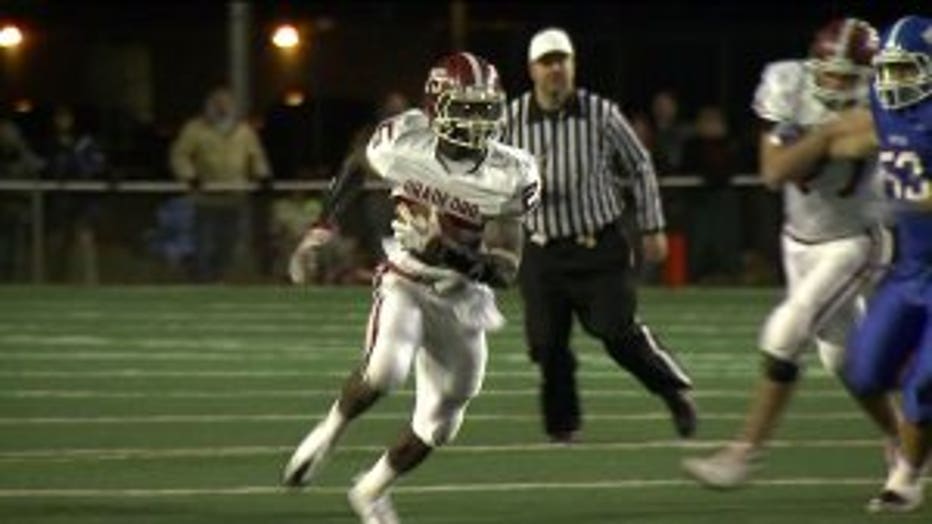 Melvin Gordon at Kenosha Bradford High School


Gordon's dream of playing in the NFL started when he was a freshman at Kenosha Bradford High School.

Gordon took a giant leap toward achieving that dream with a record-setting final season at Wisconsin.

On April 30th, 2015, that dream came true when the San Diego Chargers moved up two positions in the first round to make Gordon the 15th overall pick in the draft. That night, he ran into fame and fortune -- a tricky opponent for any 22-year-old.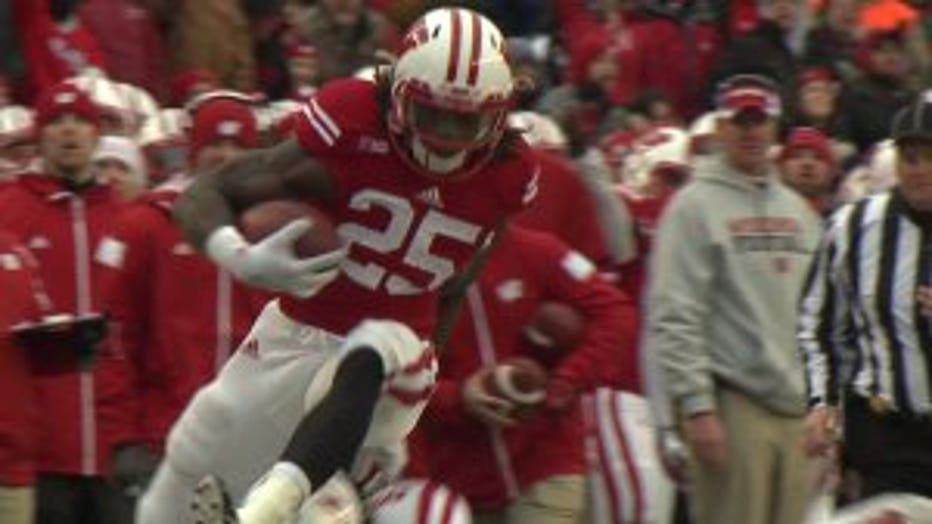 "More people know you now, you know? Your life is under a bigger microscope. But with great parents -- they taught me well. I don't really focus too much on that, but it just brings you a lot of opportunities, being on the stage, being in the NFL, being part of the brotherhood," Gordon said.

The Kenosha native returned home to make an appearance for Jockey International as their community ambassador -- a hometown hero teaming up with a hometown company to work with the Center for Adoption, providing comfort, stability and resources for parents who adopt a child through the welfare system.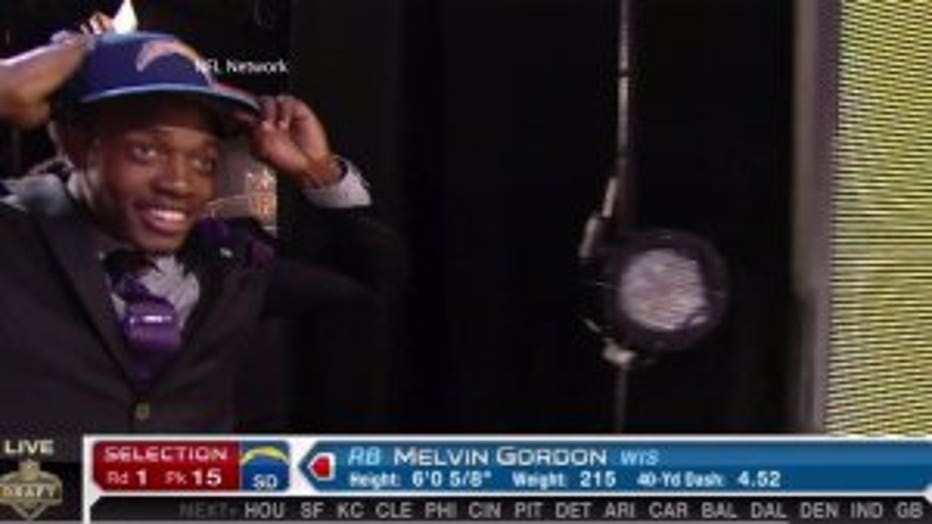 Melvin Gordon drafted by San Diego Chargers


"For them to have me be a part of that is truly special, truly an honor. I'm glad that they brought me in. I'm extremely blessed," Gordon said.

Gordon learned the importance of being a role model and giving back when he went to Wisconsin.

"So many hard-working guys that were so passionate about things on the field, but also off the field. You got guys like Chris Borland that stayed in community service. He's looked at as one of the best players to ever come through here, but look what he's doing for the community still. I hope guys see me doing this, and they want to be like me coming up, or even better. We're in a position to help make a change. We should do that -- especially with so many people wanting to be like us. That can only help us. That can only make us a better world, a better community, a better city," Gordon said.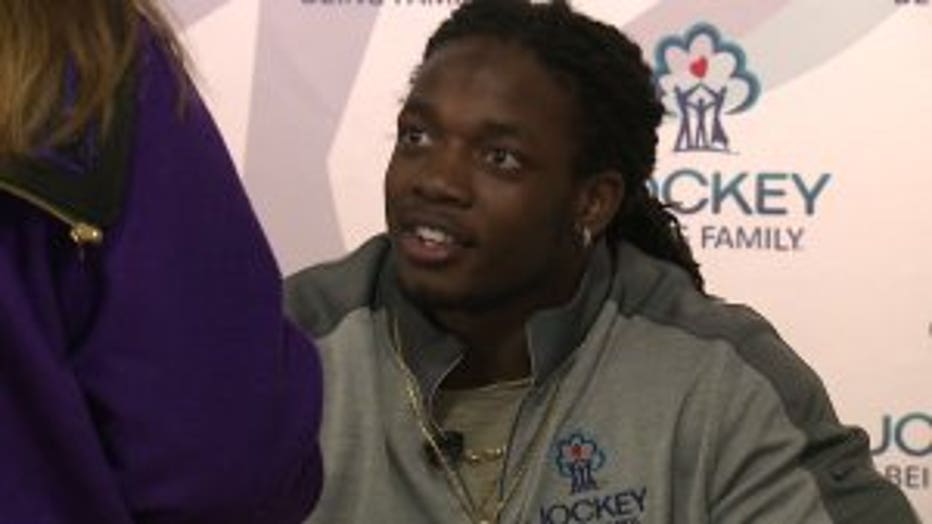 Melvin Gordon in Kenosha for appearance with Jockey International


The San Diego Chargers' running back was never more candid than when he spoke about his first year in the NFL.

"It was tough, man. My first year was tough. It wasn't what I expected. It's not what any rookie expected. I'm sure I'm not the only rookie that had a season that they wish they could take back. The game comes quicker to others than some. One year don't define you as a player. It never has and it never will," Gordon said.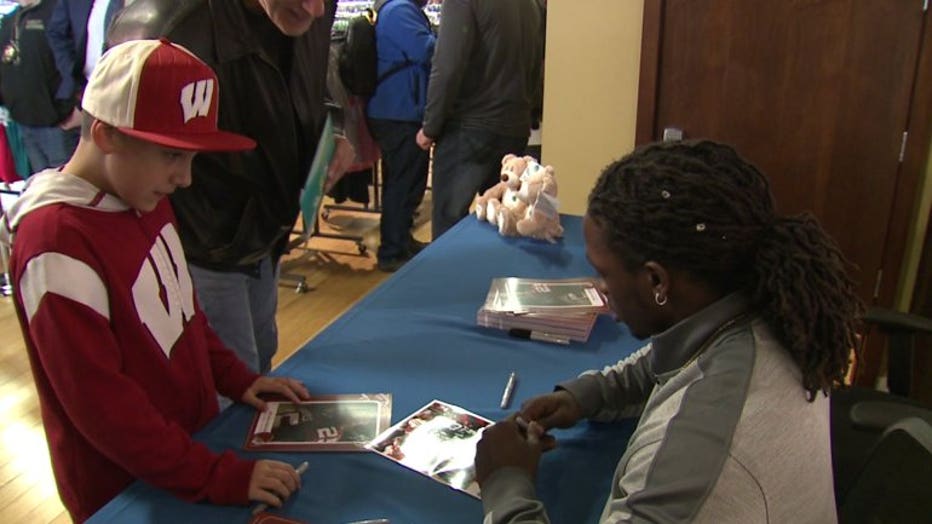 Melvin Gordon in Kenosha for appearance with Jockey International


Gordon suffered through a rash of fumbles and ineffectiveness and then injury.

The biggest blow was to his confidence.

"The guys are a lot smarter than you, a lot faster than you. They know what to expect. They know what you're going to do before you do it. It's times where I probably doubted myself, but I won't again. I promise you that. I have to get it done, for myself first and foremost, for my teammates and for the city of San Diego," Gordon said.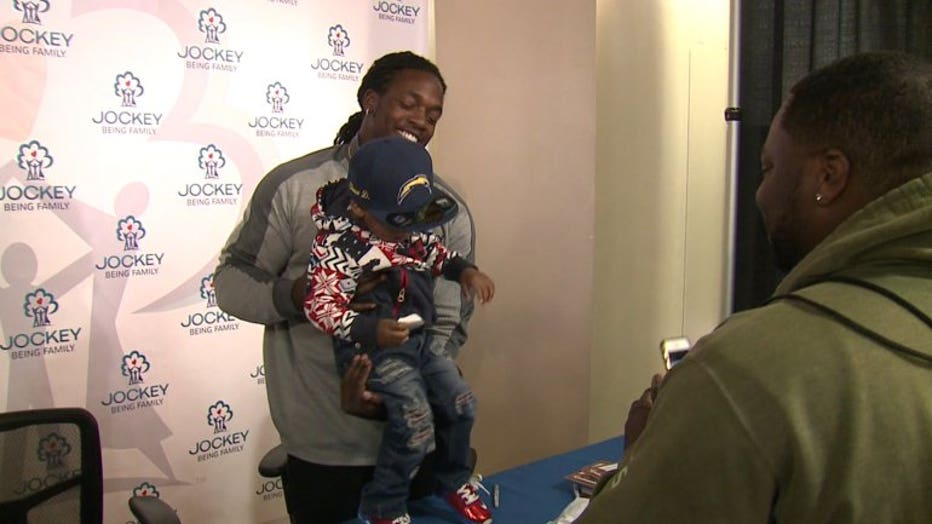 Melvin Gordon in Kenosha for appearance with Jockey International


Gordon's bank account may have changed, but he still does the chores when he's back home. Otherwise, he hears about it from his parents -- especially his mom.