Despite bumps in the road, young Milwaukee Bucks talent shows signs of getting better
MILWAUKEE -- There were great expectations for the Milwaukee Bucks this season. So far, they haven't been able to live up to the billing. Wins and losses are the bottom line, but sometimes, progress is measured in other ways.

After an NBA-worst 15 wins during the 2014-2015 season, the Milwaukee Bucks shocked the NBA world by winning 41 regular season games last year, and then extending the Chicago Bulls to six games in the playoffs.

The young Bucks have had their moments this season -- none better than when they slammed defending champ Golden State in December.

But there have been more bumps in the road in 2015-2016. The team has a 21-30 record. The playoffs may be a pipe dream.

And yet, the young talent shows signs of getting better. Take point guard Michael Carter-Williams for example.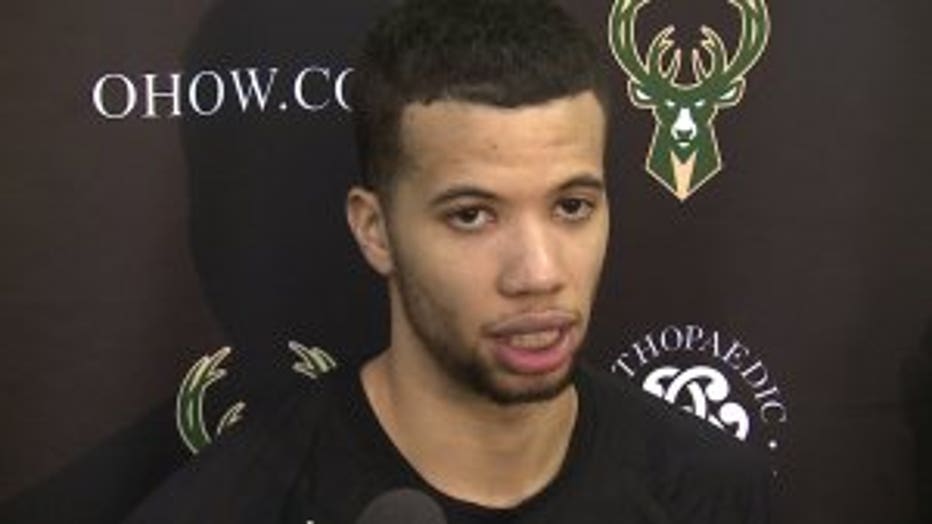 "I think I'm definitely getting better as a leader. I'm trying to lead this team and really get the best out of people. Khris (Middleton) and I have been talking a lot, and he's been playing really well, so I want to help him continue to play well. Same with Moose (Greg Monroe), and kind of pick it up for Giannis (Antetokounmpo), Jabari (Parker) and I," Carter-Williams said.

MCW is starting to understand the flow and nuances of the game from the point guard perspective.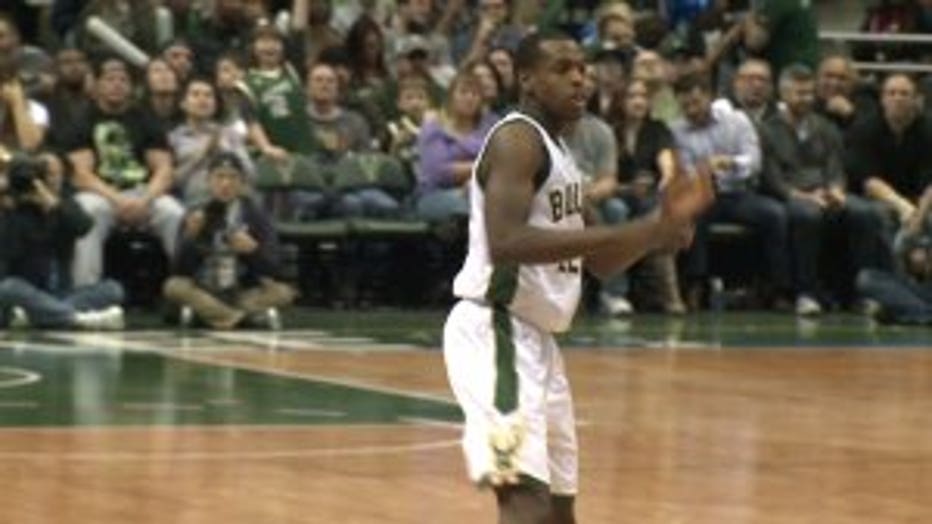 "When Khris is having a game going offensively, it's really important that Giannis, me and Jabari lock it down on defense. That's when we're at our best. That's when we win," Carter-Williams said.

The Bucks only championship came in 1971, with the great point guard, Hall of Famer Oscar Robertson leading the snow. And then of course Coach Jason Kidd -- he won an NBA title, a Hall of Fame guard to be.

Carter-Williams may or may not be a Hall of Fame point guard someday, but he's growing in his leadership role.

Coach Kidd sees him making progress. Take the team's recent win at Miami for example.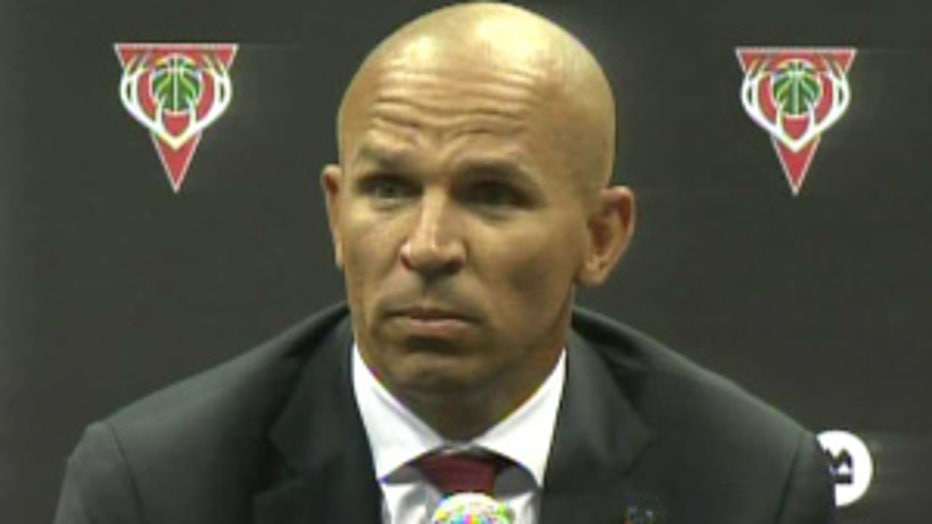 "We talked about him picking up full court. That set the tone for the game. And I told him, the state line might have been five points and four rebounds and two assists, but what you did to start the game off got the rest of the guys behind you. It's about the energy and effort, and he did that in the Miami game, and we need him to do that more often," Kidd said.

Carter-Williams relishes the big assist he gets from Kidd.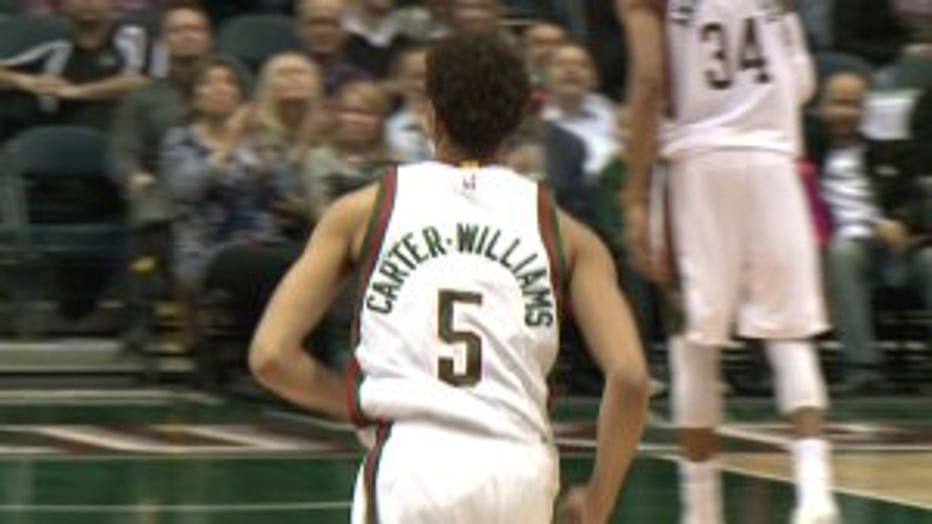 "He helps me mentally. He helps me with seeing what he sees on the floor, how to get involved with other guys, talking with them. What plays to call, and it's great to have someone like him to really learn from and really pick his brain," Carter-Williams said.

Carter-Williams was caught off-guard when Philadelphia traded the 2014 Rookie of the Year to the Bucks in a three-team deal a year ago, but the 24-year-old seems at peace with the move on and off the court.

"We compete. We play hard. We have fun together on the court. I have friends off the court, so it's been a great time," Carter-Williams said.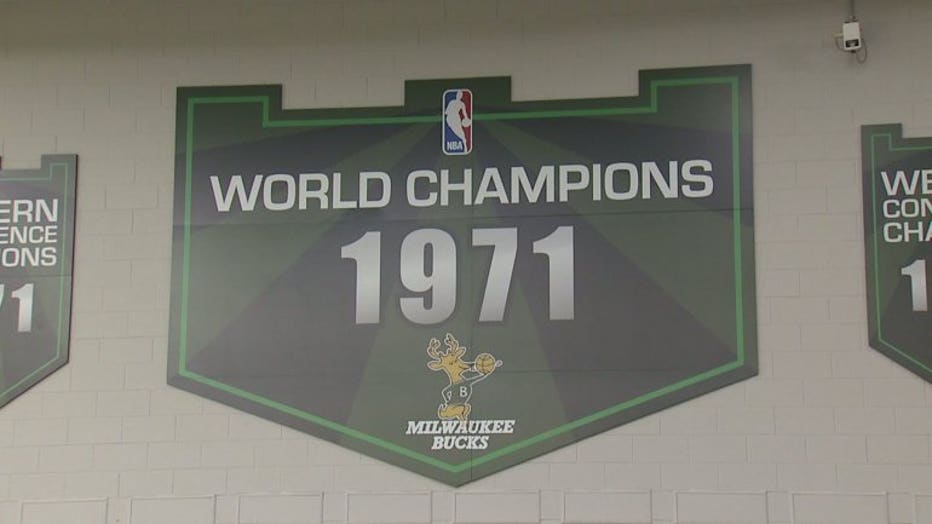 Milwaukee Bucks world champions in 1971