Craig Counsell in his first full year as Brewers manager, running his very first spring training


MILWAUKEE -- Craig Counsell is in his first full year as the Milwaukee Brewers' manager, and he's also running his very first spring training.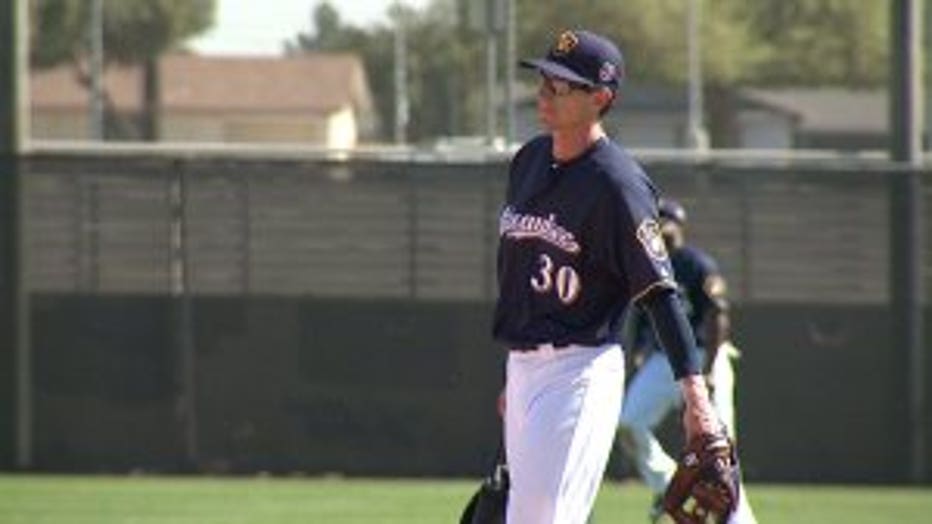 "We're having baseball conversations," Counsell said.

Whether on the field or off it, Counsell is consumed with the sport he has grown up around.

"When you love having baseball conversations, we're not, some of this, this isn't work. You know it's not," Counsell said.

But in reality, it's a lot of work for the Brewers manager. Even if he isn't willing to admit it, Brewers GM David Stearns is.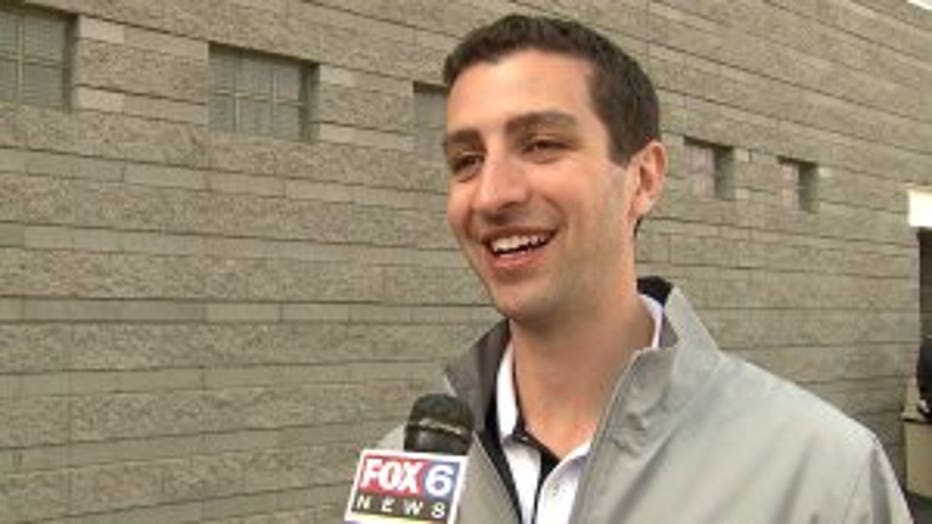 "Craig's incredibly organized. But he recognizes that guys need to enjoy their work while they're doing it. Craig values fundamentals. He values getting the proper work in. But he's not going to make it tedious for players. He does it in entertaining fashions," Stearns said.

"Couns stayed true to his word when he said we're going to shake things up a little bit. This is the most fun I've had -- we had a three-station competition the other day versus pitchers. We had one group that was just hecklers. That was our only job -- so it's fun," Will Smith, Brewers pitcher said.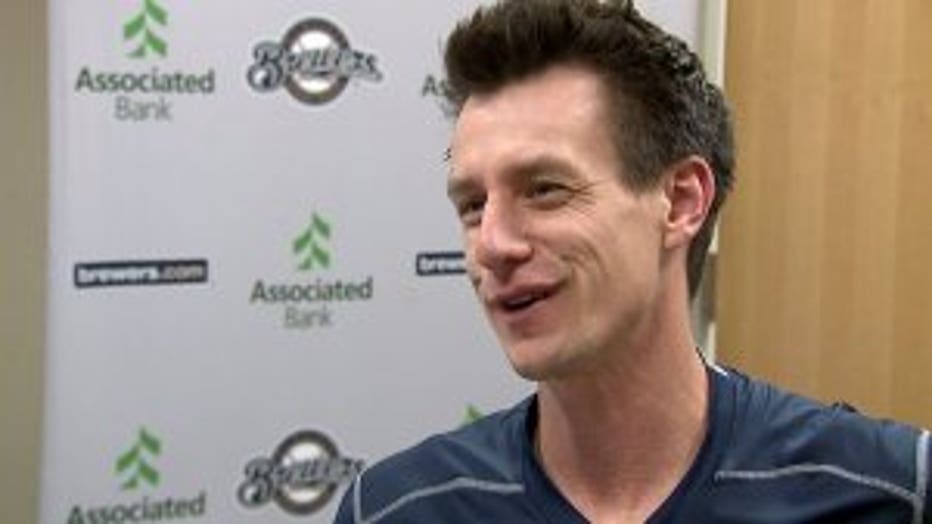 Counsell, however, deflects any of the credit for how much fun guys are having while working extremely hard.

"I think the players are creating it really. I think it's youth. It's competition. I think that creates an energy right by itself," Counsell said.

"For them to gel as quickly as they have speaks a lot to our coaching staff and the quality and character of the guys we have in there," Stearns said.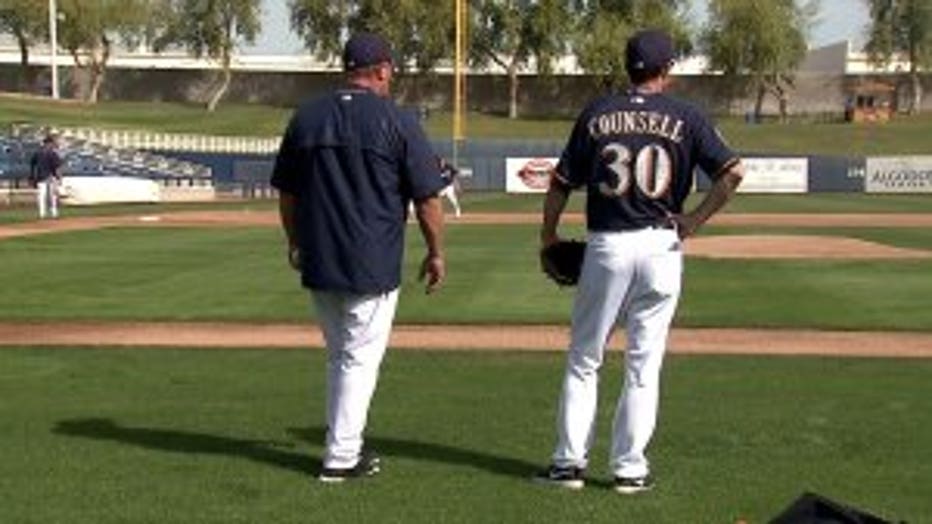 New to Counsell's staff this year is his bench coach Pat Murphy -- but he is not new to Counsell, as he played for Murphy in college at the University of Notre Dame.

"I think you've known someone for that long, there's certainly an emotional connection for sure. And although we think differently, in that way, we know how each other think, I think. It's fun and it's fun to do it together. It's fun to be at the start of something and do it together," Counsell said.

It is a relationship that even has players like Aaron Hill taking notice.

"That'll be fun to continue to be a part of because just the few encounters that we've had in the meetings with those two has been entertaining. So it'll be fun to watch them throughout the year," Hill said.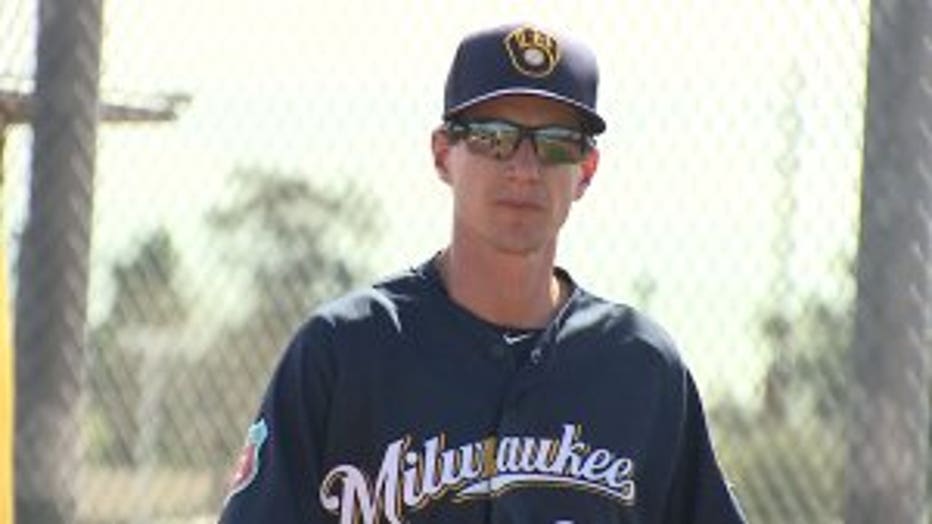 "He brings a different perspective for the players, for the coaches and one that can help you. And so we're very, we're not the same. Our thoughts on baseball are not the same, which is great, which I love. But we get different opinions and then we try to come up with the best answer and then I'll decide that," Counsell said.

Growing up in Whitefish Bay, Counsell has a deep connection to the Brewers. He played for them and worked in the front office for a few years before returning to the bench, which makes the team's rebuild personal for him.

"I've been a part of some great organizations and other places that had chances of winning the World Series. This is the next place for that. This is the place that I'd love for it to happen. And I also love the challenge of it and the journey that we're kind of going to take to get there because it's going to be something that's pretty rewarding I think. But challenging, no doubt about challenging," Counsell said.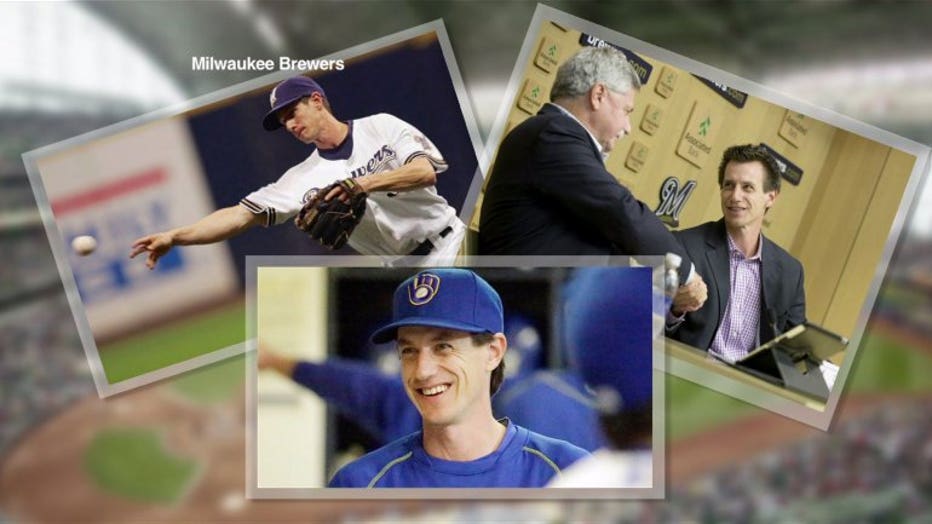 And there's no doubt he's having the time of his life.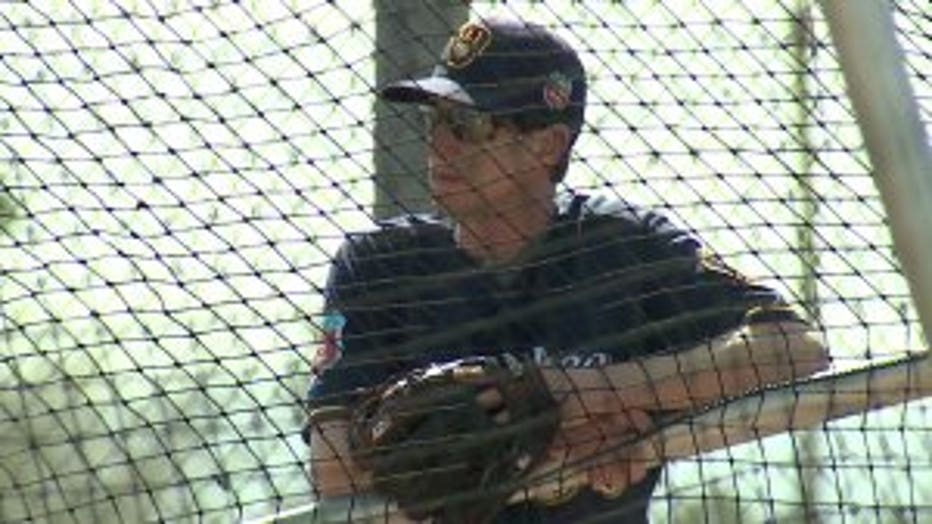 "We're having fun. We're just having good days together. I don't look like 'oh God, I've got to get up.' Never think that. We're going into having another baseball conversation, another day of baseball. It's all good believe me," Counsell said.

Counsell has a connection with a number of players in camp as he actually played with a handful of them at the end of his career. The younger players also remember him as a player and enjoy the approach he brings to the clubhouse.

The Brewers open the season at Miller Park against the Giants on April 4th.