Concordia University baseball team welcomes student with special needs: 'He's just another one of us'



MEQUON -- College can be a place where students go on to fulfill their dreams. At Concordia University Wisconsin, they gave such an opportunity to a young man who became more than just a part of their baseball team.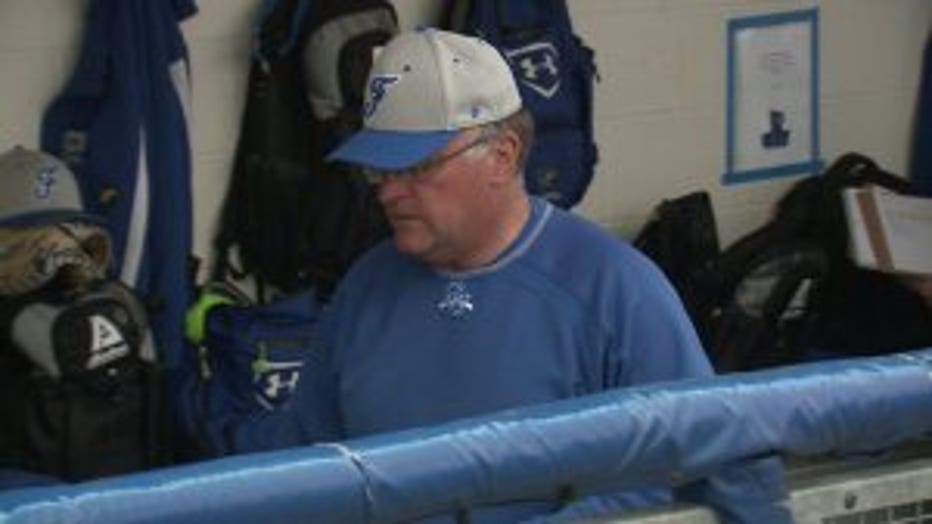 "To me, this is more a personal relationship with the players and that's -- that's beautiful," said Val Keiper, Concordia University assistant baseball coach.

Keiper was talking about Matthew Van Eerden, or as most folks know him, "Mattie."

"I'm making new friends, all different kinds," said Mattie.

Mattie is in a program at Bethesda College for students who have special needs. They live and attend classes at Concordia.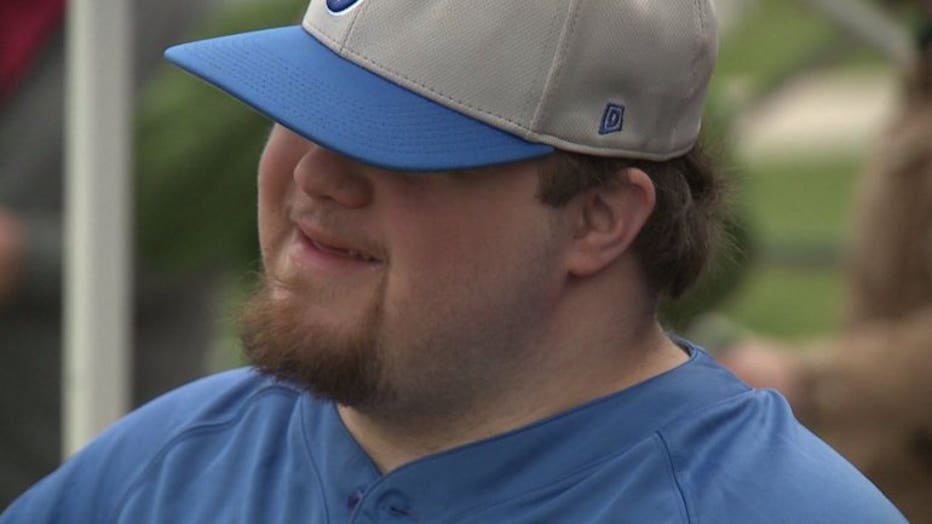 "I love the program," Keiper said.

Mattie wasn't content just going to classes, so he sought out being a part of one particular sport.

"I like baseball," said Mattie.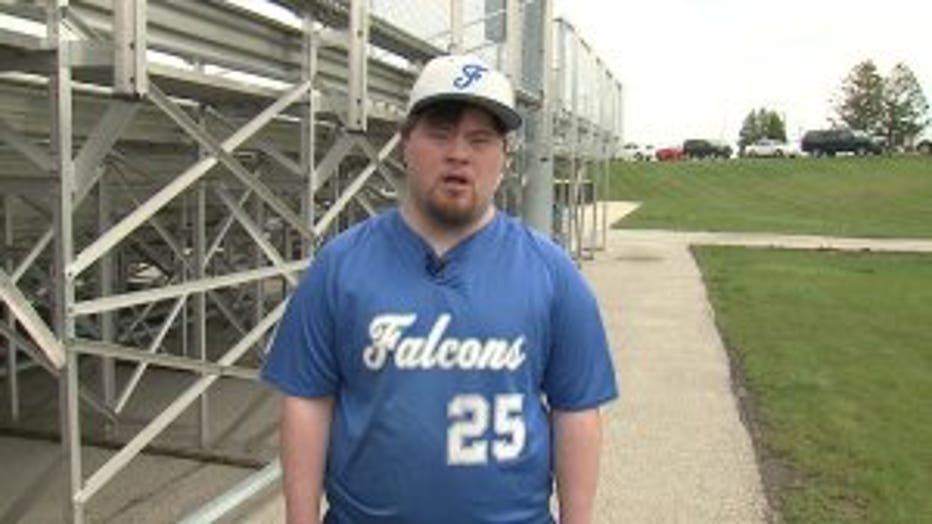 "He is so passionate about baseball. I mean, more passionate than me and some of the other guys," said Parker Rome, junior at Concordia University.

That passion led to Mattie receiving a personal tryout for the team.

"We didn't know as a coaching staff. The players did it, and they did it on their own. That was pure -- the players -- how they took control of those things and we love them for it. Those are the kind of things we encourage them to do."

He easily passed the test. Mattie was part of the team.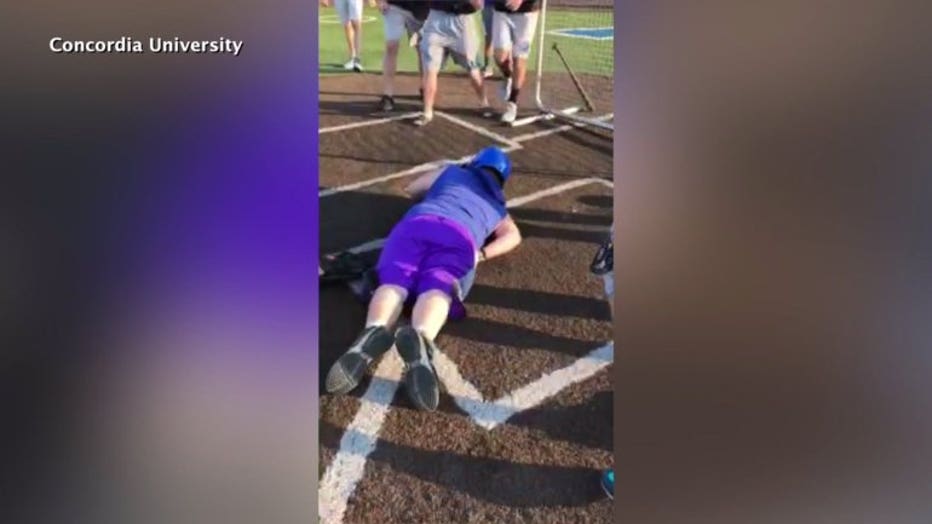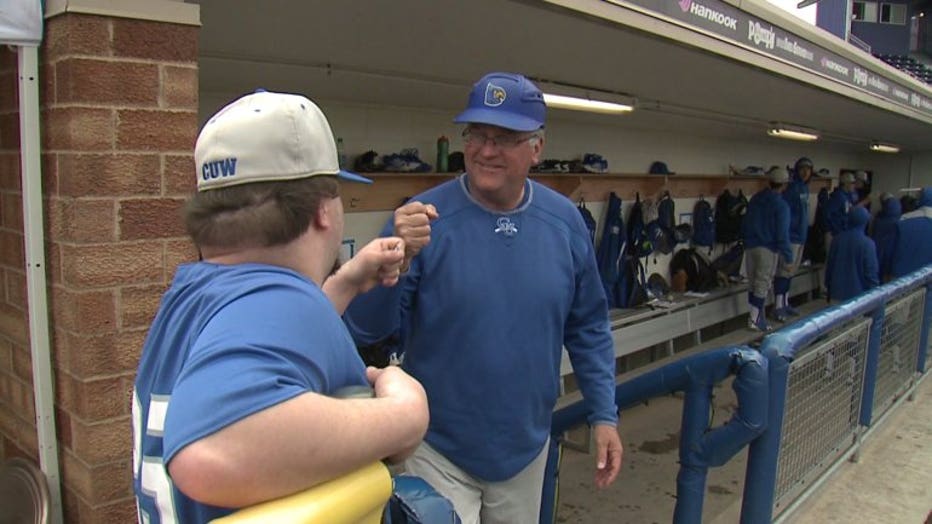 "He's just another one of us. We don't really look at him any different. Sometimes it gets hard on the field, we get critical of ourselves, but Mattie's right there and he will joke around with us and he will make us think that it's a little bit bigger than just a baseball game," said Rome.

Mattie's influence doesn't stop on the field.

"He is part of the team and it's not even so much on the baseball field, it's on campus. He's eating lunch with them, in chapel with them, doing all sorts of different things with them," said Keiper.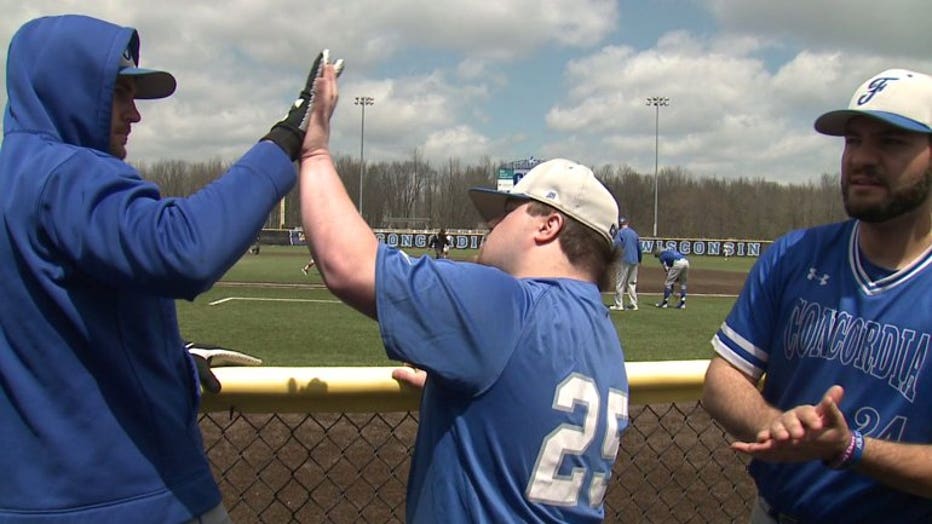 "I can't stop smiling with the kid. Sometimes I will go in his room and he can't stop playing video games with me and all of the sudden we will look at the clock and six hours will go by and we have been playing video games all night," Rome said.

Their friendships may last a lifetime.

"I meet new friends at baseball," Mattie said.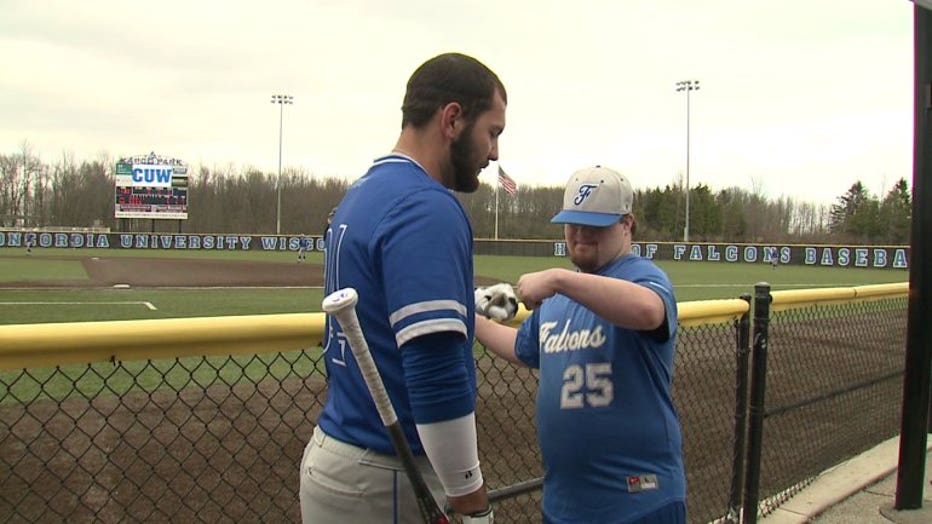 "I've already seen him play bunch of his softball tournaments and all this other stuff and the friendship will never die," said Rome.

"I think it means more for the players than Mattie in some respects, for them to have access and to have experiences with players and people, I mean, people that are different than they are. That's so important," said Keiper.

Now, after two seasons with the Falcons, Mattie has his sights set on an even bigger goal.

"I come to college and I want to be a professional baseball player someday," said Mattie.

"Anyone that knows Mattie, knows that if he wants something, he's going to get it," Rome said.

There seems to be no stopping Mattie. He'll take part in the graduation program at Concordia University on Saturday, May 19 with all the rest of the graduates.