Clay Matthews hand-delivers a big Father's Day surprise: "This is what Father's Day is all about"


GREEN BAY -- He's a dedicated father of four who loves football -- especially, the Green Bay Packers! He got a BIG surprise for Father's Day, and Packers linebacker Clay Matthews hand-delivered it.

Not only does he have four children -- but this dad is also the primary caretaker for his wife, who has been diagnosed with multiple sclerosis.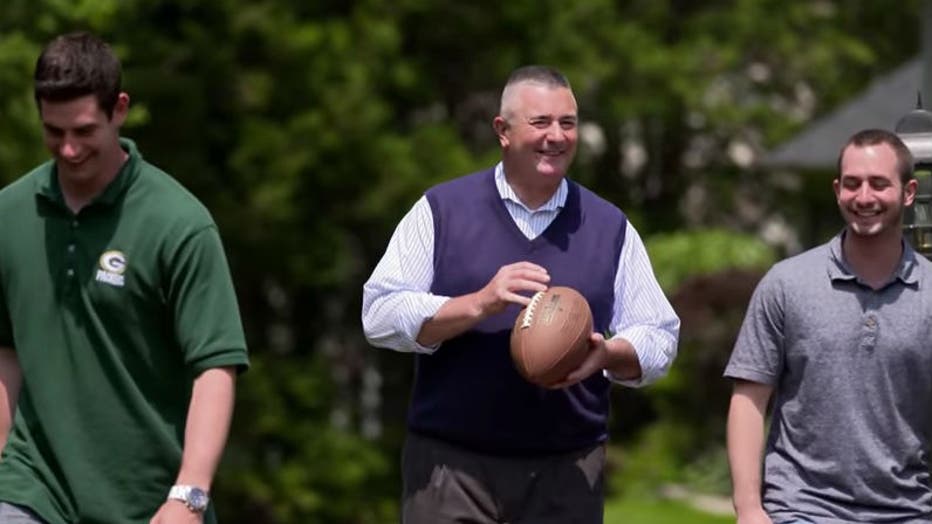 "I think my children have learned from how he lives his life, and how he takes care of me," the man's wife says in a video posted to YouTube last Thursday, June 18th.

The man's children say the Green Bay Packers are the glue that holds this family together. They say they didn't even have a choice when selecting their favorite NFL team.

Because of his dedication to his family and to his favorite team -- Clay Matthews and Courtyard teamed up for a big Father's Day surprise. Clay Matthews hand-delivered tickets for Super Bowl 50, to be hosted in the San Francisco Bay Area in February 2016. This father and die-hard football fan will get to experience the Super Bowl with his son.

"This is what Father's Day is all about. I think it shows the importance of a father -- and a dedicated one at that," Clay Matthews says in the video.