Bucks trade: Jae Crowder to Milwaukee in 4-team swap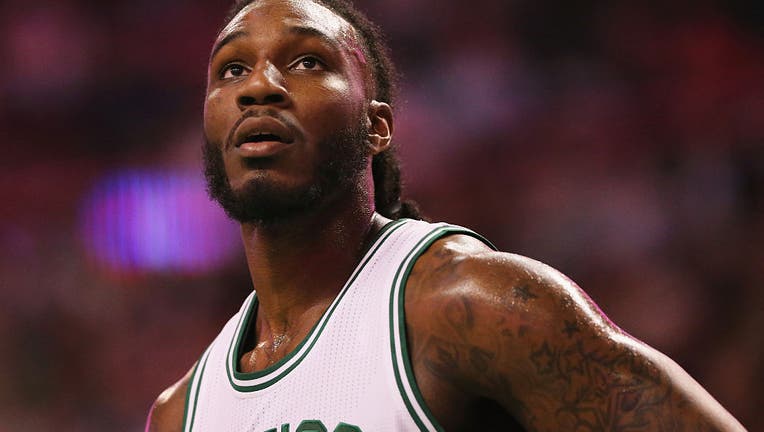 article
MILWAUKEE - The Milwaukee Bucks acquired forward Jae Crowder as part of a four-team trade that involves the Phoenix Suns, Brooklyn Nets and Indiana Pacers, the team announced Thursday, Feb. 9.
In exchange for the former Marquette Golden Eagles standout, the Bucks are sending George Hill, Jordan Nwora, Serge Ibaka and three second-round draft picks to the Pacers and two second-round picks to the Nets. The fourth team involved, the Suns, held Crowder's contract and struck a related deal with the Nets for superstar Kevin Durant.
Crowder is in his 11th season in the NBA, having played in 735 career games (406 starts) with the Dallas Mavericks, Boston Celtics, Cleveland Cavaliers, Utah Jazz, Memphis Grizzlies, Miami Heat and Phoenix Suns. He owns career averages of 9.6 points, 4.3 rebounds, 1.6 assists and 1.0 steal per game and is a career 41.7% shooter from the field with a 34.6% mark from three.
 RELATED: Check out the new and improved FOX Sports app
The 32-year-old Forward most recently played in 127 games (109 starts) with the Suns during the 2020-21 and 2021-22 seasons where he averaged 9.7 points, 5.0 rebounds, 2.0 assists and 1.1 steals in 27.8 minutes per game. With Phoenix, Crowder shot 36.9% from three and averaged 2.2 made threes a game.
Crowder, who was originally selected by the Cavaliers with the 34th overall pick in the 2012 NBA Draft, has also seen action in 107 playoff games in his career, including NBA Finals appearances in 2021 with Phoenix and in 2020 with Miami. In his playoff career, Crowder is averaging 10.7 points, 5.4 rebounds and 1.9 assists in 29.9 minutes per game.
Hill appeared in 35 games for the Bucks this season and averaged 5.0 points, 2.5 assists and 1.9 rebounds in 19.1 minutes per game. A veteran of 14 NBA campaigns, Hill sports career averages of 10.5 points, 3.1 assists and 3.0 rebounds in 904 games for the Spurs, Pacers, Jazz, Kings, Cavaliers, Thunder, 76ers and Bucks.
Ibaka saw action in 16 contests during the 2022-23 campaign and averaged 4.1 points and 2.8 rebounds in 11.6 minutes per game. He has played in 919 games over 13 NBA seasons with career averages of 12.0 points, 7.1 rebounds and 1.9 blocked shots for the Thunder, Magic, Raptors, Clippers and Bucks.
Nwora averaged 6.0 points and 3.1 rebounds in 15.7 minutes per game over 38 games (3 starts) this season. Drafted by the Bucks with the 45th overall pick in the 2020 NBA Draft, Nwora averaged 6.8 points and 3.1 rebounds in 130 games for Milwaukee.