Bucks' Matthew Dellavedova helps create reading program at school; outfit kids in need with free glasses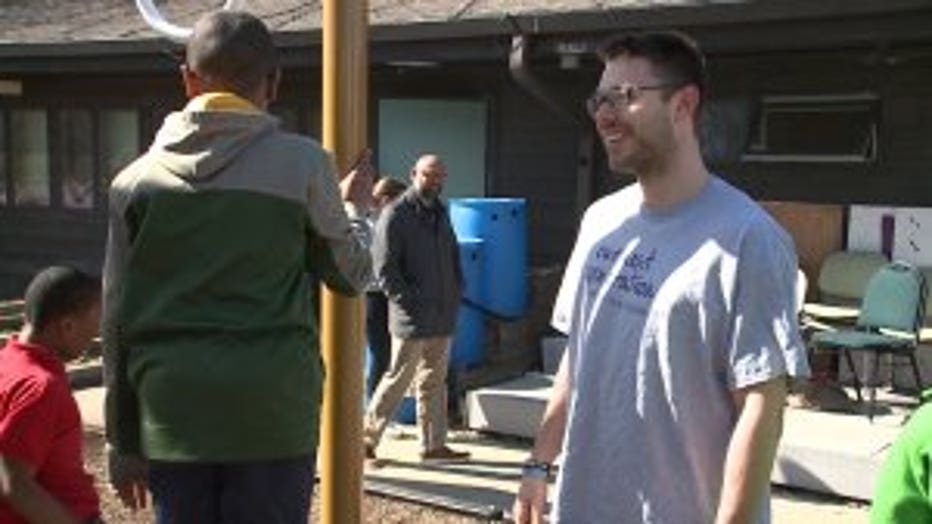 MILWAUKEE -- A point guard's job is to see everything on the court -- and one of the Milwaukee Bucks' point guards is helping others see off of it.

There are few places Matthew Dellavedova of the Bucks would rather be, than with kids, enjoying the game of basketball -- something he did recently at Milwaukee's Our Next Generation School.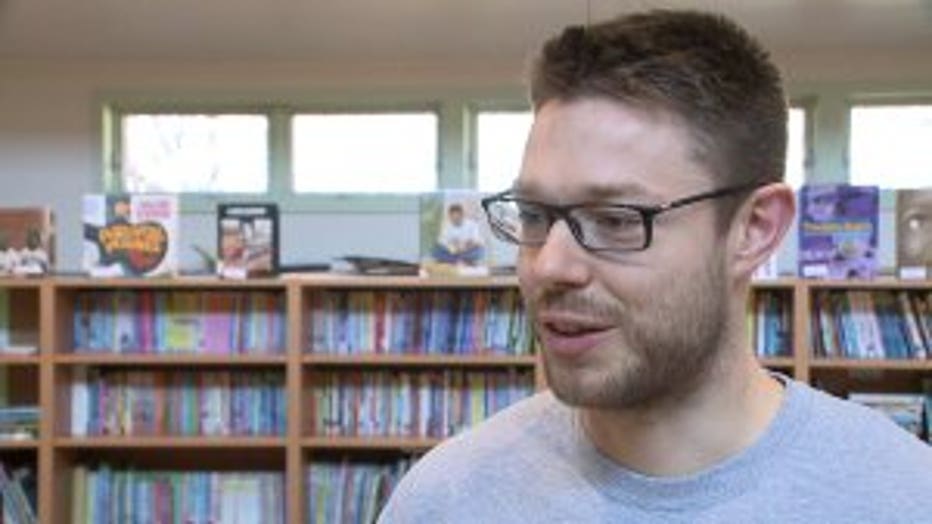 "It's just a cool place to be. It's pretty cool and at ONG here, they do an awesome job with the kids, helping them out and bringing a lot of energy," said Dellavedova.

"When Delly first came here, none of my babies knew he played ball, right. He was just coming here. He sat in the cafeteria. He talked to some kids. You know, they were just having conversations," said La Toya Sykes, president and CEO of Our Next Generation School.

"My mum's a school teacher and she always stressed the importance of that to me and my sisters, and my wife's a teacher now as well," said Dellavedova.

From an early age, education has been a very big deal to him. He and his wife have created a program with the school.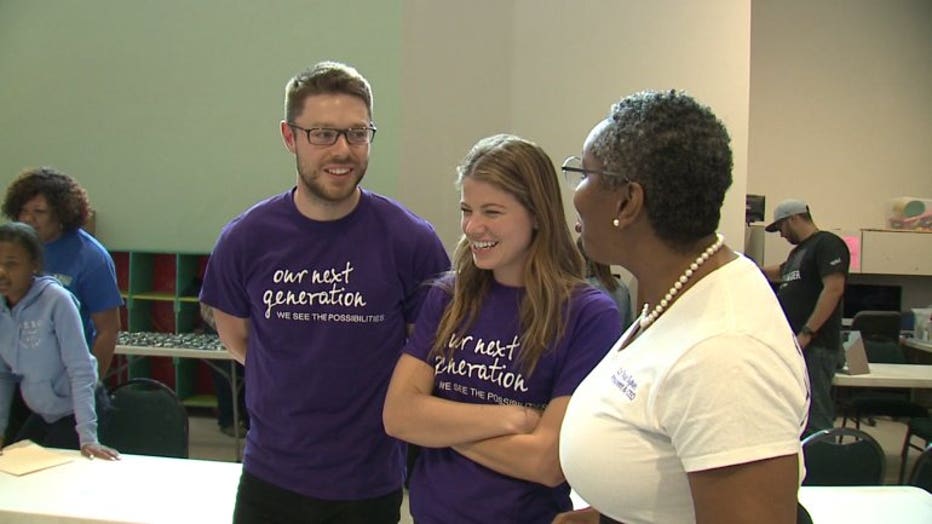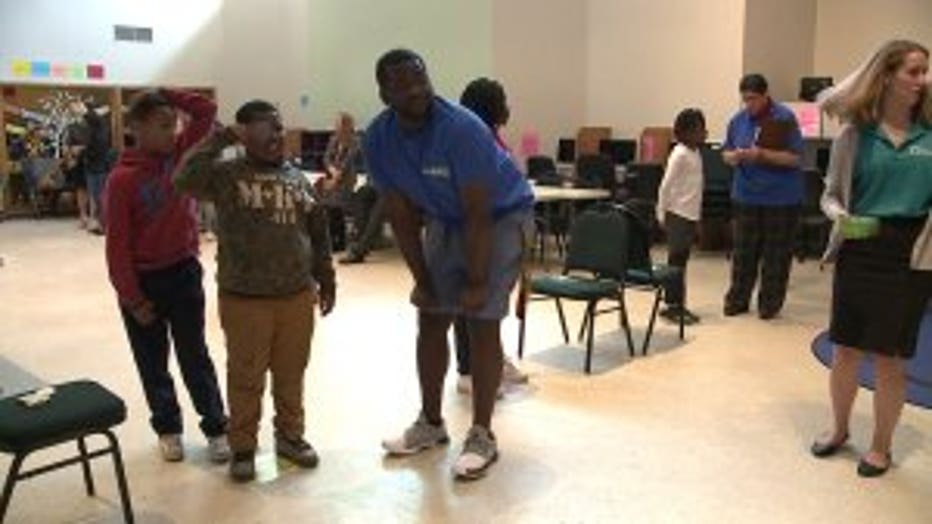 "He noticed that when he was reading with one of the kids, the kids seemed to struggle a little bit. He came back, and after talking with his wife, was like, 'I think we want to do a reading program.' I was like, 'OK! That works!'" said Sykes.

"I think learning, and especially reading, is an important skill for everybody to have," said Dellavedova.

The reading program has been a huge success, according to Sykes, and it has opened new doors for many of the students.

"Some of the book selections that they have chosen have been more career-focused areas, so one, they have read so much that now they're thinking about, 'oh, maybe I want to be a cardiovascular surgeon.' 'Where'd you get that from?' 'Oh, this book that Anna had.' 'Oh, OK,'" said Sykes.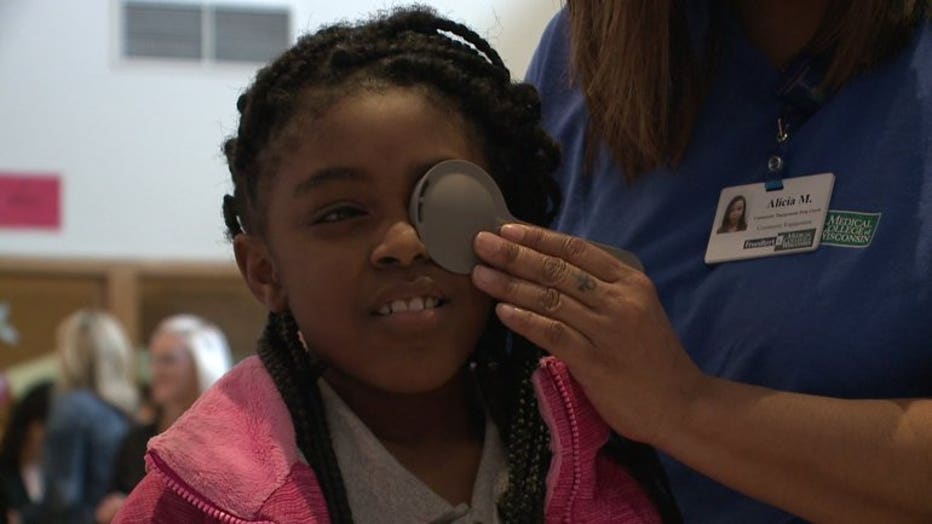 While reading has led to new interests for the students, it has also led to another discovery.

"Some of the kids were struggling with seeing the books," said Sykes.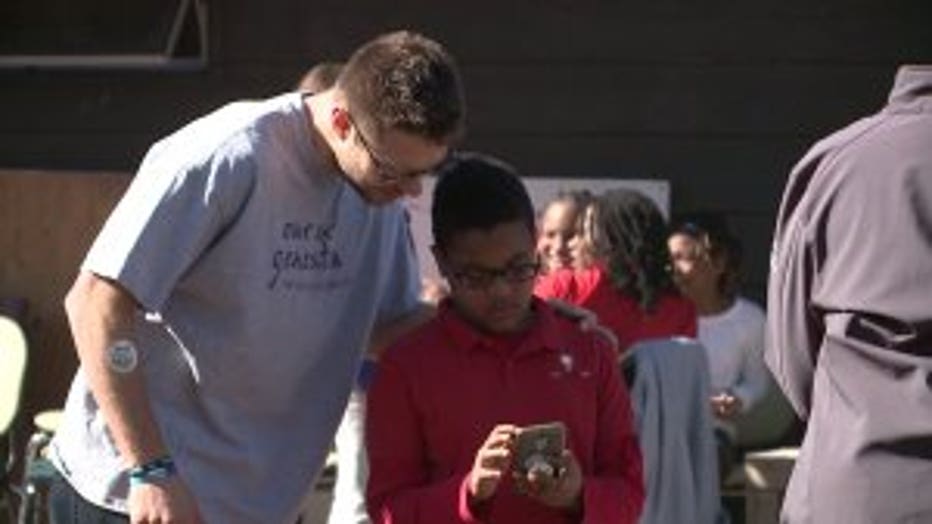 So Dellavedova opened another door for these particular kids.

"I talked to Alicia and Tara from the Bucks Community team and they did a great job of bringing everyone here to do the initial eye screening and then the kids that need glasses are going to get some frames and lenses and be ready to read in the summer," said Dellavedova.

Wisconsin Vision officials gave the kids free eye screenings as Bango, Dellavedova and his family helped out.

"It also helps teachers and children find earlier on in the process if there is, in fact, an issue," said Tracey Esser, marketing director for Wisconsin Vision.

Esser said there's another benefit to having them as part of the process.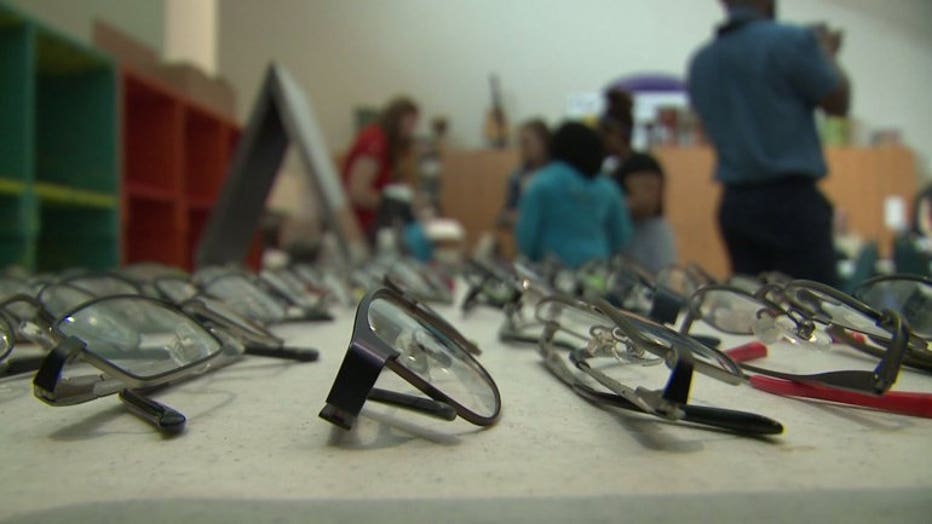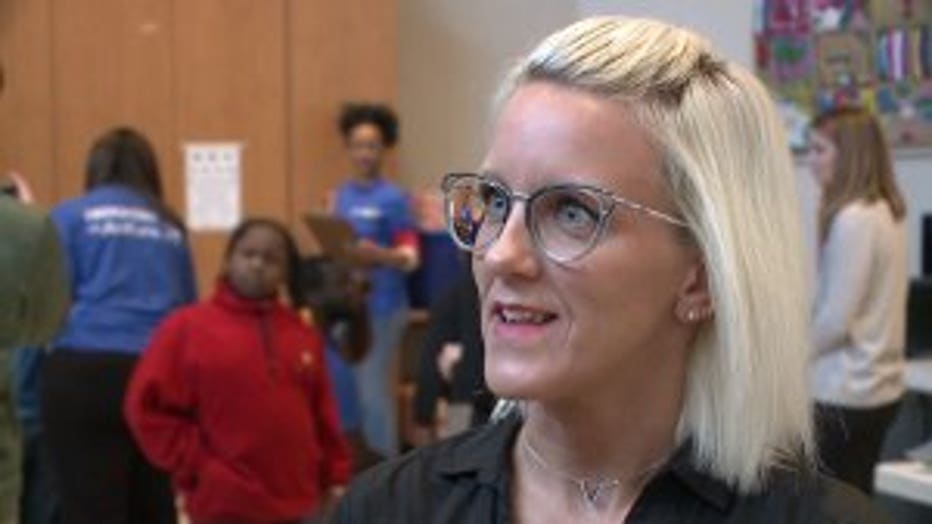 "Knowing that somebody like Delly wears glasses as well, and it's not just a stigma that glasses are nerdy. I mean, in fact, we always say they're an accessory for your face, and I think the more that children realize that it's not a stigma and they actually are fun and they really do help you in the long run," said Esser.

Just a few days after the screening, the real fun began as the kids got to pick out their frames.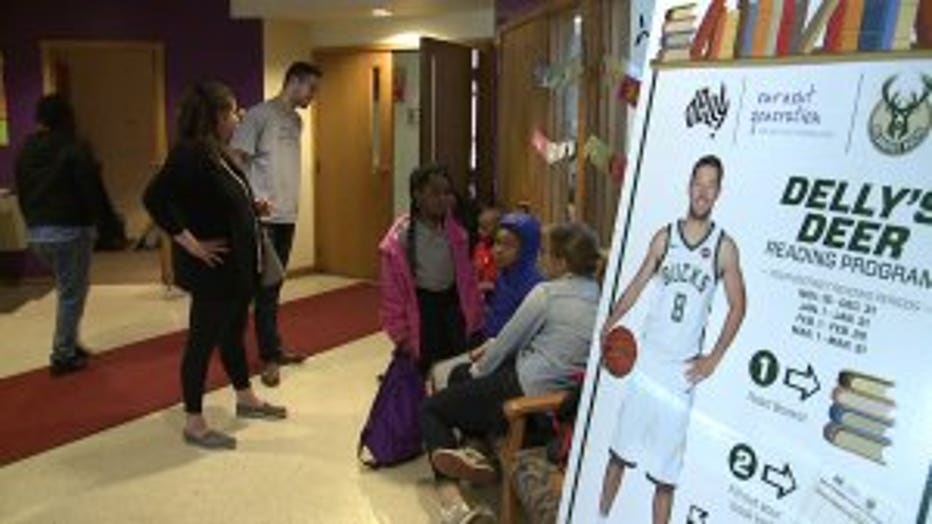 "They are pretty excited. They got quite the selection of frames and they've already picked out what colors they want so it's pretty cool to see," said Dellavedova.

"Really, really, really thankful. This program has provided a lot for me over the past years since I've been in school. I'm really thankful for it because now I don't have to find another eye doctor," said Keiona Jones.

Clearly, Delly is making an impression on these kids -- and they're having an impact on him as well.