Bruisin' on the big stage: Brew City Bruisers appear in national music video!


MILWAUKEE -- There are many adjectives you can use to describe roller derby girls: Strong, tough -- and now, you can add 'rockstar' to the list!

"I think it's such a great sport for so many reasons," Nicole Armendariz, aka "Verucassault" said.

Tucked away in a quiet garage in Milwaukee, women from all different backgrounds lace up, buckle up, and put their best foot forward with the Brew City Bruisers.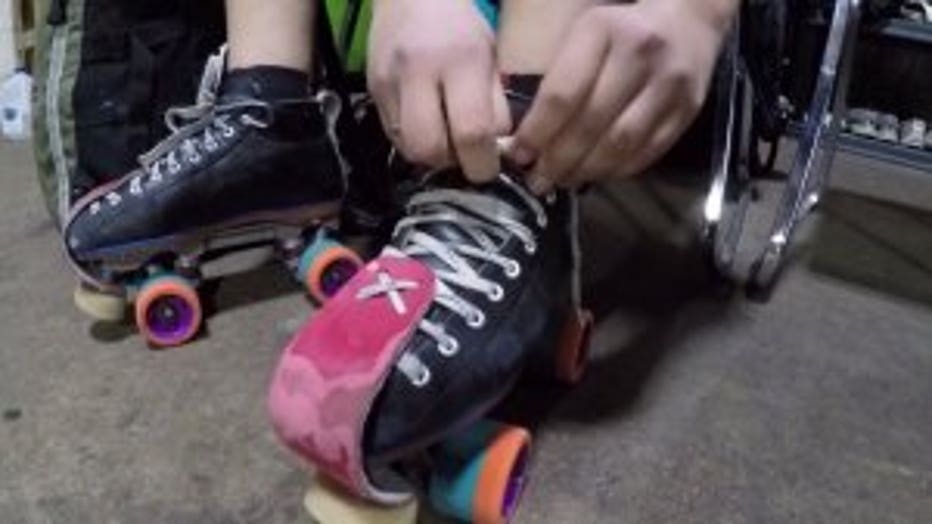 "A lot of women find a lot of empowerment through roller derby as it promotes a positive body image and, you know, when people start they get addicted," Armendariz said.

They get addicted to the contact, the competition and the camaraderie -- and even after skaters retire from roller derby, they'll always be a part of a special club.

"We're everywhere -- so once you start spreading out even after retirement, you can always go back to your league,"

That's how this particular inconspicuous garage has hit the national stage -- with the Brew City Bruisers starring in a music video for the song "Come & Go" by Broadside.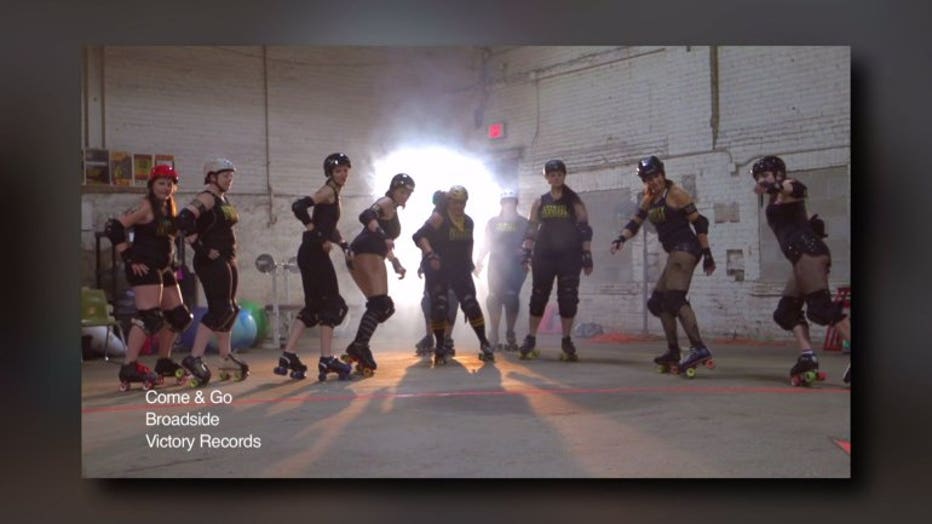 Brew City Bruisers in Broadside music video


"'Prison Shank' is a freelance makeup artist and was working with (Victory Records) and they were trying to figure out a concept that would be fun an involving roller, like roller skates, or a roller rink or something," Deanna Danger said.

Officials with the record company and Verucassault coordinated the shoot and Broadside, a Virginia-based rock band flew to Milwaukee and spent an entire day with the Brew City Bruisers.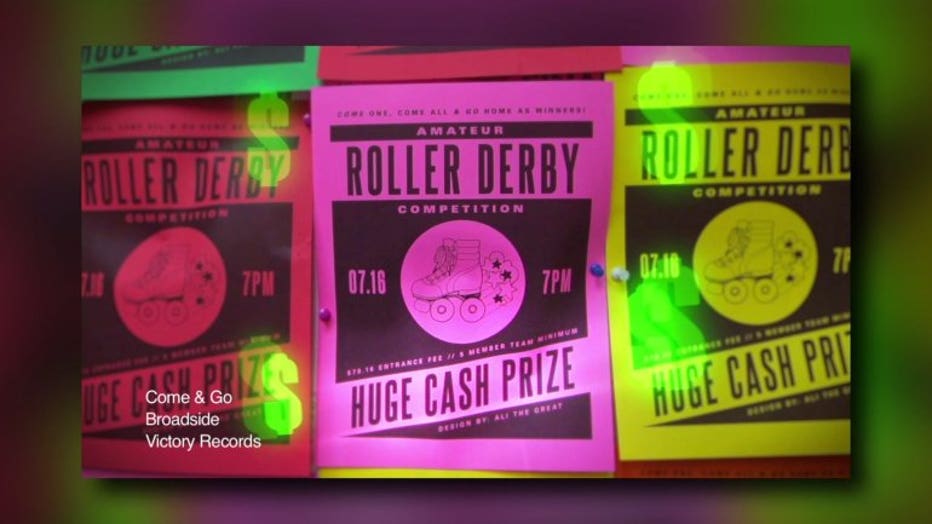 Brew City Bruisers in Broadside music video


"The first part of it was teaching them how to skate," Danger said.

"They got geared up  and they came out and you have to go down a step and they, you know, they can't hardly even stand up," Armendariz said.

"Watching them step out of the doorway in their skates for the first time was pretty humorous because they were kind of like baby deer running around," Danger said.

But with a little instruction and a lot of practice, the Brew City Bruisers had the band skating like pros -- and ready for competition.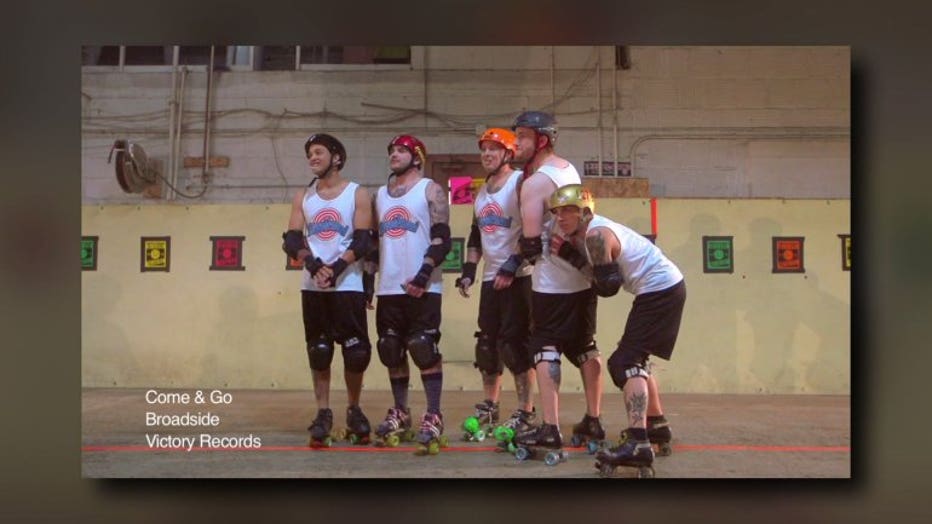 Brew City Bruisers in Broadside music video


"We played against them and each other and they kind of got a feel of it," Danger said.

They were really, really good sports. They would get hit and they would, you know, get right back up," Armendariz said.

"Those hits were actually timed. They had a golf cart and they would skate around and they would pick one of us and they would like -- 'OK, now I want you to hit him' or 'let's stage it so he's falling into a couch,'" Danger said.

"There's a moment in the video where someone hits one of the guys and he hits the garage door and I thought that was going to be cut out but they let that one in," Armendariz said.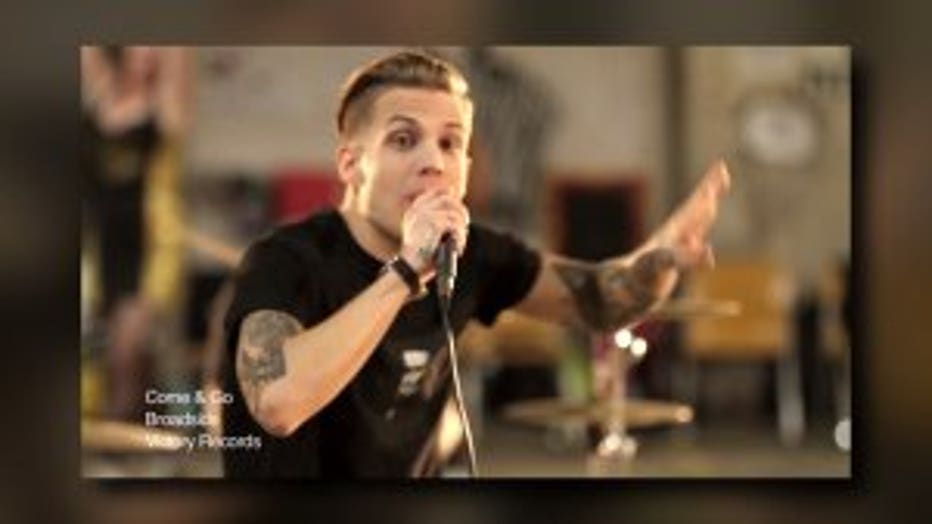 Brew City Bruisers in Broadside music video


In the video, the Brew City Bruisers give Broadside a butt kicking! And the band gave these derby girls something in return -- a taste of stardom.

"It's just so much fun to be able to see yourself on camera and to see somebody capture the fun and the spirit of the sport that we play was really exciting," Armendariz said.

"It kind of went viral at my work where people just kept passing it to other people because they were just impressed that a someone that they knew got the opportunity to do this but they actually liked the song and the band so that was pretty cool," Danger said.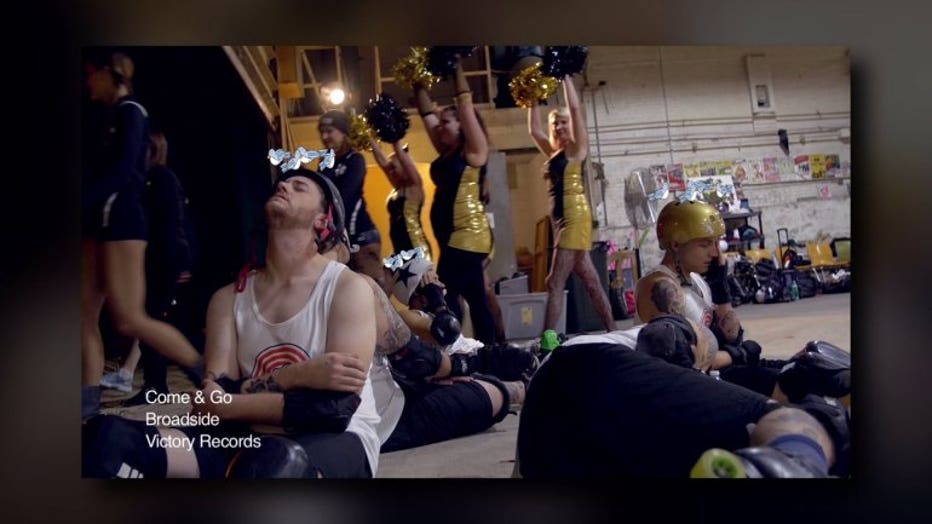 Brew City Bruisers in Broadside music video


Skating in Brew City with the derby girls has definitely broadened Broadside's local appeal.