Brewers spring training equipment packed up, headed for Arizona
MILWAUKEE - The Milwaukee Brewers are hoping to warm the hearts of baseball fans in southeast Wisconsin – by preparing for spring training. 
On Tuesday, Jan. 31, the team packed up is spring training equipment truck – with some help from the Johnsonville Famous Racing Sausages. 
The equipment included the following: 
Approximately 20,500 baseballs
1,000 baseball bats
200 batting helmets
2,000 shirts
250 batting gloves
400 batting practice jerseys
200 game jerseys
300 baseball pants
500 pairs of socks
20 cases of bubble gum
60 cases of sunflower seeds
Bob Uecker's radio booth chair and microphone will join the caravan as he celebrates his 52nd year as the official voice of the Milwaukee Brewers.
RELATED: Check out the new and improved FOX Sports app
The truck departed for American Family Fields of Phoenix, the Crew's Spring Training home – and will arrive in Arizona on Saturday, Feb. 4.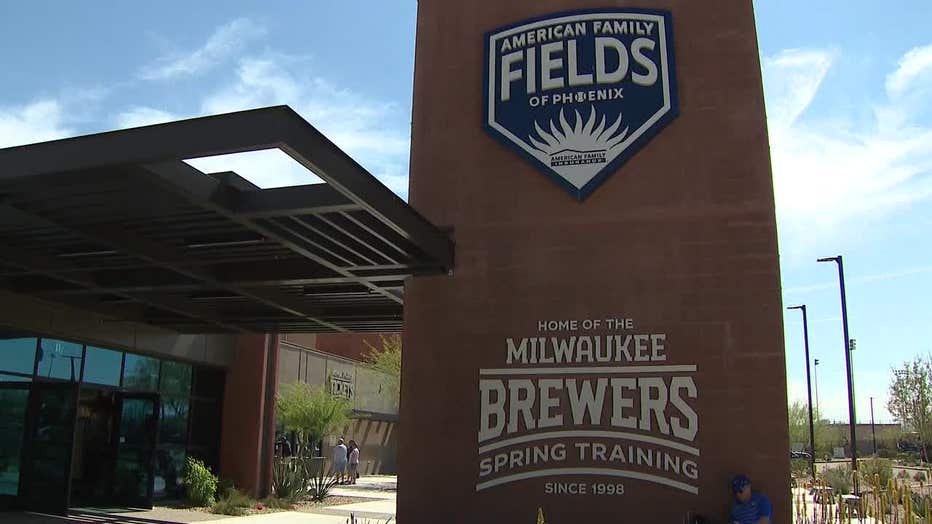 American Family Fields of Phoenix
Pitchers and catchers are scheduled to report to Phoenix on Thursday, Feb. 16. The first full squad workout is slated for Tuesday, Feb. 21.