Brewers look to fill left-field position for 2014 season


MILWAUKEE (WITI) -- As Spring Training continues, the Milwaukee Brewers are looking to get their starters established ahead of the 2014 Brewers season. One position still undetermined is left-field -- and there are three men fighting for the spot.

From 2008 through 2012, the Milwaukee Brewers had an All-Star playing left field -- and he's still on the team. But Ryan Braun is now in right field -- essentially to get Khris Davis' bat in the lineup.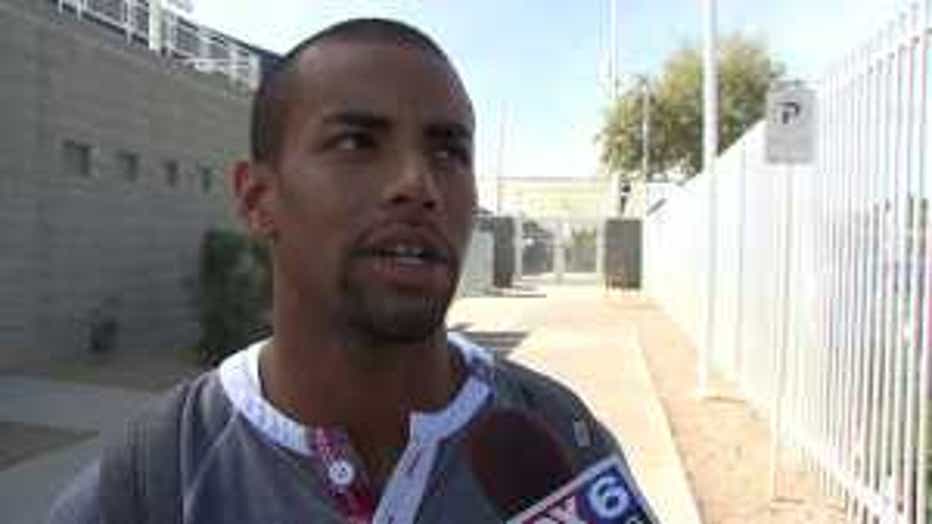 "I definitely feel the pressure, but it's pressure I want. It's good stress. I enjoy it and really, that's the best way to describe it," Davis said.

Davis broke out in Spring Training last season, and now, the Brewers have carved out a spot for him as their everyday left-fielder.

"It's different because I felt like this year, they have a plan for me. Last year, I was just here. This year, it's just -- get better," Davis said.

That would include becoming more consistent at the plate. Pitchers will have a book on Davis now, and won't want to let him put the ball over the fence. But if he's going to play regularly, he knows he can't be a liability in the field, even though he is acknowledged to have a weak throwing arm.

"I'm up for the challenge to prove them wrong -- no doubt about it. I'm not scared. I didn't come this far to get scared, so I'm going to be gunning for them if they test me," Davis said.

If Davis doesn't get the job done, Logan Schafer and Caleb Gindl are both left-handed hitters with backup big league experience.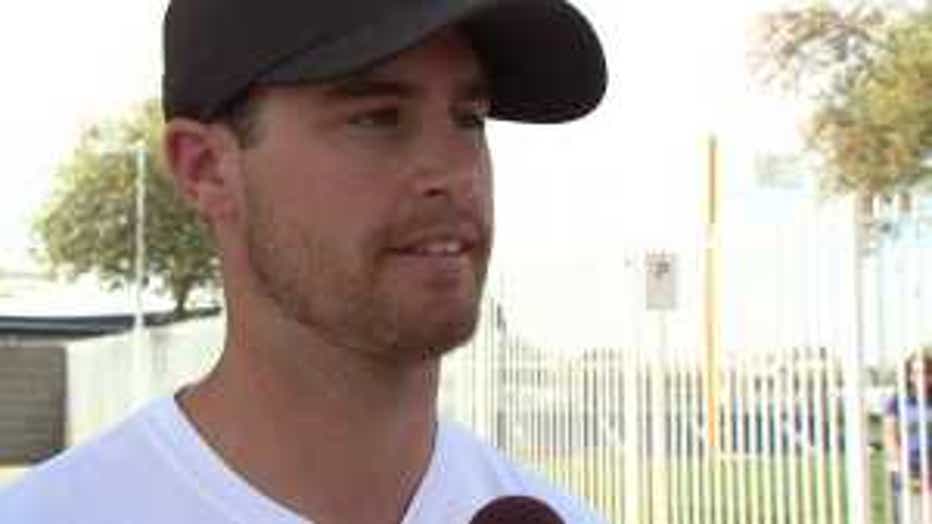 "I'm looking to start in left field every day this year. We'll see how that goes. It's going to be a good competition out there. There's three of us that can play. There's a hole out there in the outfield, and one of us is going to be in there on any given day -- so it's going to be a good competition. It should be fun," Schafer said.

So who is the left-fielder for the Brewers this year?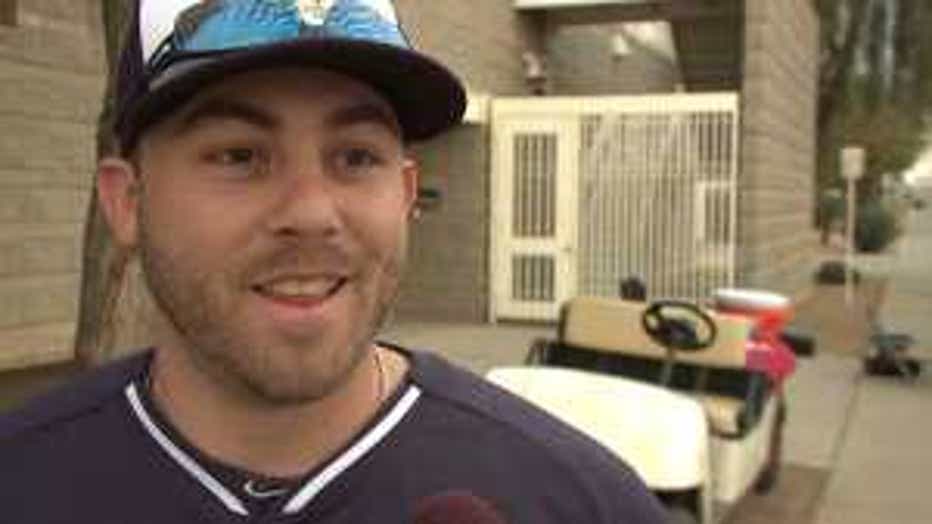 "I don't know. That will be determined. Whatever is meant to be is meant to be. I hope (I have a shot). I hope so. All I can do is come out here and perform and give it 100% and if it's meant to be, it's meant to be," Gindl said.

Schafter and Gindl have the right attitude, but Davis has the upper hand -- assuming he takes care of business each day in camp.

If Davis comes through, Milwaukee's offense could really get rolling.