Brewers DH Jesse Winker's necklace a unique father-daughter bond
MILWAUKEE - Despite having a schedule that has him working from February through October, Milwaukee Brewers designated hitter Jesse Winker's real job usually takes place away from the baseball field. It's at home with his daughter, Wren.
"I'm full-time girl dad," Winker said. "With co-parenting, I get to see her 50% of the time, so I just try to make the most out of every moment."
Most of those moments come before or after a game.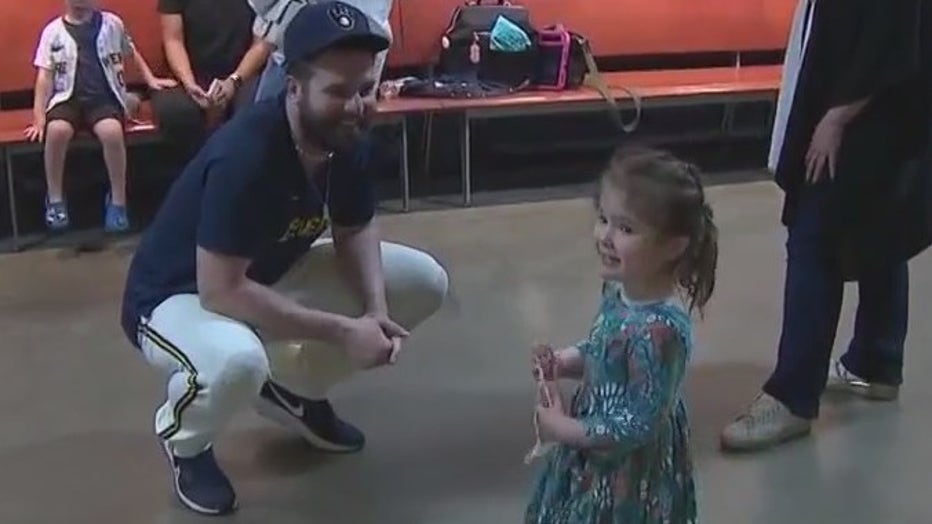 RELATED: Check out the new and improved FOX Sports app
"We paint. We draw with chalk. We watch 'PAW Patrol,'" said Winker. "We do everything. We read. We snuggle. We go outside. She likes to kick a ball around every once in a while. She likes to swing a bat."
When Winker's swinging a bat, you might notice something unique on him compared to other major leaguers.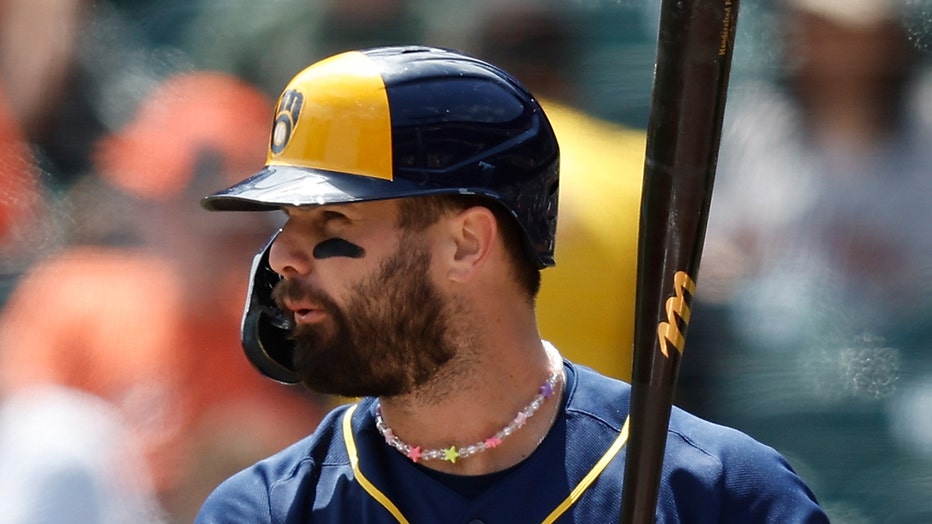 (Photo by Lachlan Cunningham/Getty Images)
"This necklace was actually, it started – it was a gift to Wren. My mom got it for her for Easter, and it broke because I put it on, and I broke it," Winker said. "We put it back together, and her and my mom put the necklace back together, and she had a matching bracelet to go along with it, and that's where this whole thing started."
Quickly, with stronger materials, it became more than just jewelry around his neck. It became something much bigger.
"Every time I put it on, it makes me think of my daughter because whenever I think about her, it makes me happy, like everybody else," said Winker.
SIGN UP TODAY: Get daily headlines, breaking news emails from FOX6 News
That includes guys in the clubhouse; requests have started to add up.
"She made one for Yeli, and she made one for Sophia. We got some more coming. We've got one for Rowdy coming, Murph, Willywaukee's going to get one, and whoever wants one. Devin wants one," Winker said. "Whoever wants one is going to get one."
The one Winker wears is an evolving project that Wren pays particular attention to.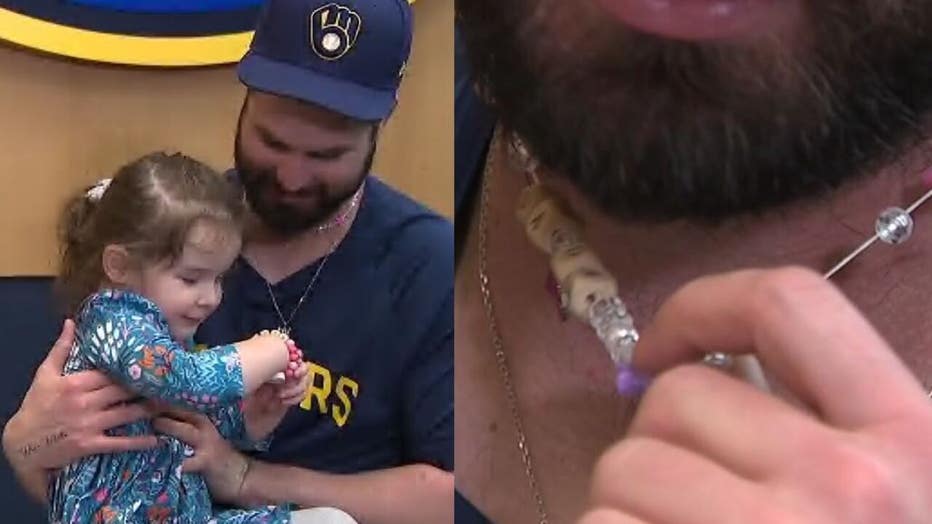 "When she sees me wearing it on FaceTime, she says, 'My necklace,'" said Winker. "We actually doctored it up when she got here this past trip. We put that on it. She put it on with this heart. She made this with the help of my mom."
Winker's mom is helping make the co-parenting situation that much easier for him and Wren.
"Obviously, it's huge for me, personally, but a lot of this sacrifice falls on my mom, as well," Winker said. "My mom, she altered her work life. My mom's been at the same company for over 20 years, and I'm thankful to her boss. He's allowed her some flexibility, Mr. Delusio, to come work in Milwaukee, and they kind of got that situated this year for me."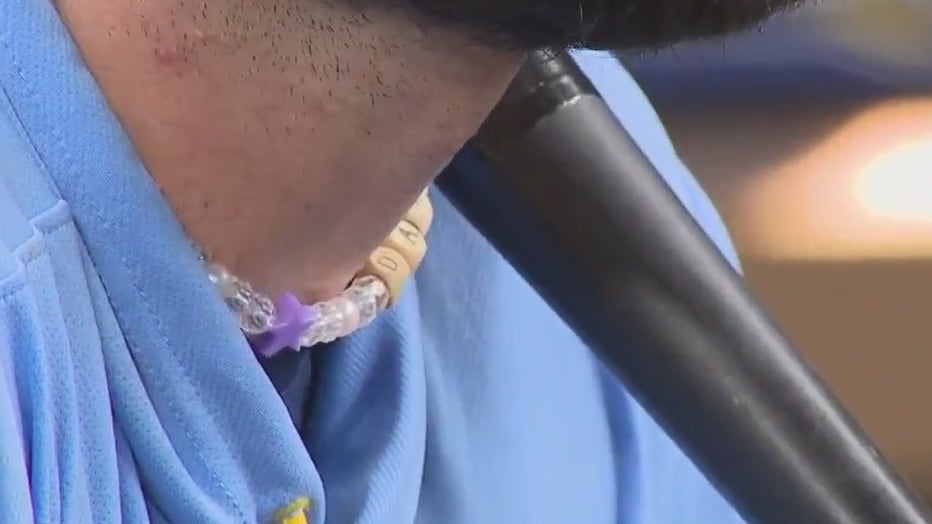 It's made for a very close connection between Wren and her dad that can be seen every time he's working his other job.
"It's just a piece of her that's with me, so it's just cool," said Winker.