Brewers' beer battle brewing: Fans can vote for players or broadcasters July 20 at Miller Park


MILWAUKEE -- There's a battle brewing inside the Milwaukee Brewers' organization. It's youth versus experienced, but it has nothing to do with baseball talent. This battle is all about the taste buds.

Some folks in the Brewers' baseball organization are working with actual brewers.

"We don't know anything about being a brewmaster. We just told them what we like and hopefully they are going to make it," said Bill Schroeder, Brewers' broadcaster.

"It's a passion for these guys just to see how they go about their days, how they make such a good beer," said Josh Hader, Brewers' relief pitcher.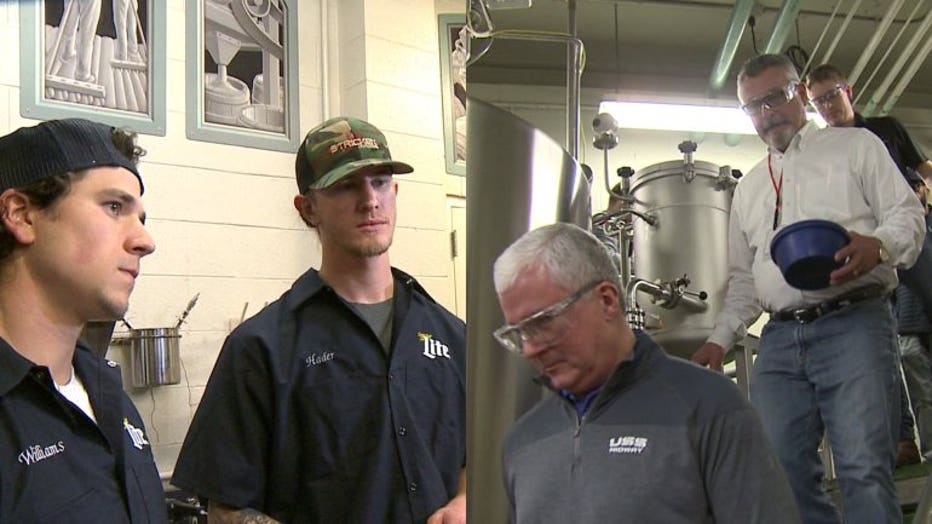 Brewers' television broadcasters Bill Schroeder and Matt Lepay are taking on relief pitchers, Josh Hader and Taylor Williams, in a beer battle. They are getting help from experts at MillerCoors in developing their own unique beer.

"My fear is that we sit up here and we smell all this stuff and it smells good and we don't know how it's going to taste and that's where Troy comes in -- the master brewmaster comes in -- so we will see," said Schroeder.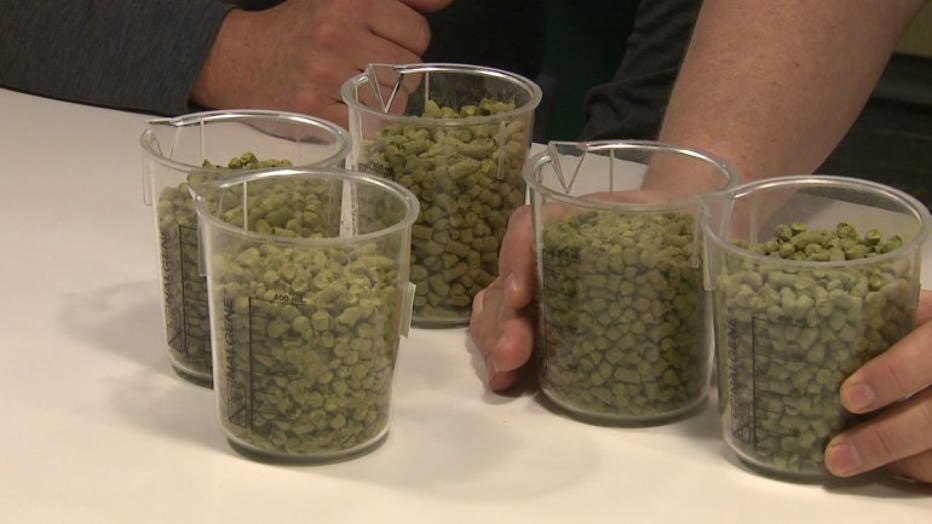 They picked out the flavors they'd like and took a quick tour of the "Innovation Brewery" at MillerCoors. That's where each beer will be developed.

The broadcasters said they think their years of drinking experience will be a big advantage, but the players said they're not too worried about that.

"If experience in drinking beer has anything to do with this contest, I think they are in trouble," Schroeder said.

"They definitely probably have more knowledge, but I think the new generation might come to surprise them a bit," Hader said.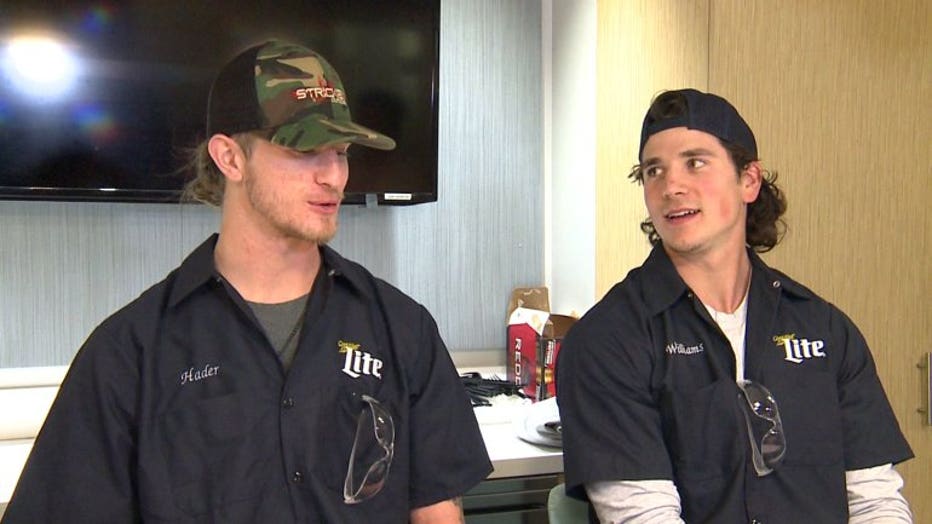 Even though they don't know exactly what their beers will taste like, each team has a goal in mind.

"It's going to be very seasonable. I found seasonal to be a beer that you can drink a lot of in a short period of time, that's seasonable, so this is going to be a very seasonal beer," Schroeder said.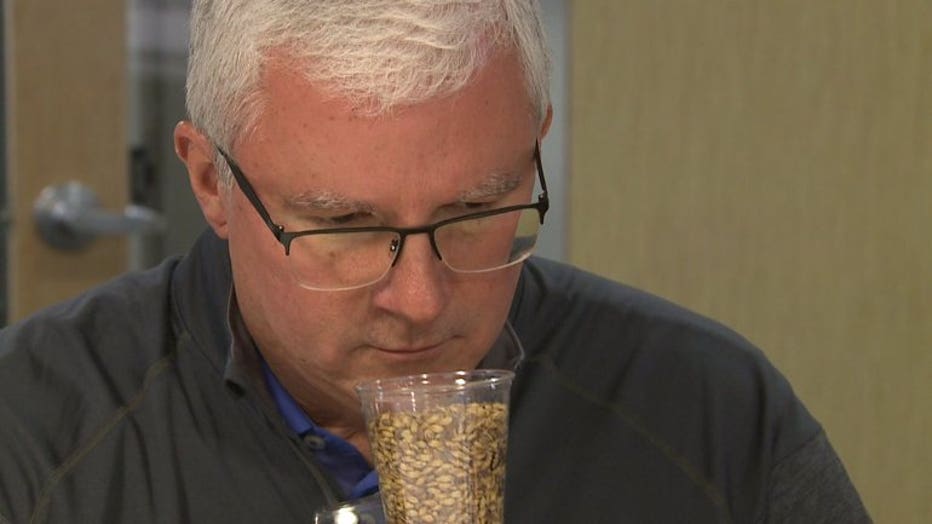 "They should expect a good, solid, well-rounded beer that they are going to come back for more than one. Something that's going to surprise them a little bit," said Taylor Williams, Brewers' relief pitcher.

MillerCoors Brewer, Troy Rysewyk, said he thinks fans will have their work cut out for them.




"The beers are both lagers. The beer will be a little bit lighter in color, but it will be higher in alcohol, so it will be interesting to see what consumers like. I think they both have good approaches, so it will be fun to see how the fans vote," said Rysewyk.

May the best 'Brewers' win.

"We are going to let the beer do its talking," said Hader.

"Let's put in this way, let's hope it's more palatable than what they come up with," said Schroeder.

If you want to try the beer, the Brewers have a special ticket package for the July 20 game against the Los Angeles Dodgers. Those fans will get to try both beers and vote for whose beer was the best.