Brewers BABIES! Newborns at Aurora Health Care sport handmade Brew Crew hats
WEST ALLIS -- Newborn babies, born on Milwaukee Brewers' Opening Day, Monday, April 3rd celebrated Opening Day with special, handmade Milwaukee Brewers knit hats!

The below photos were shared with FOX6 News by folks at Aurora Health Care: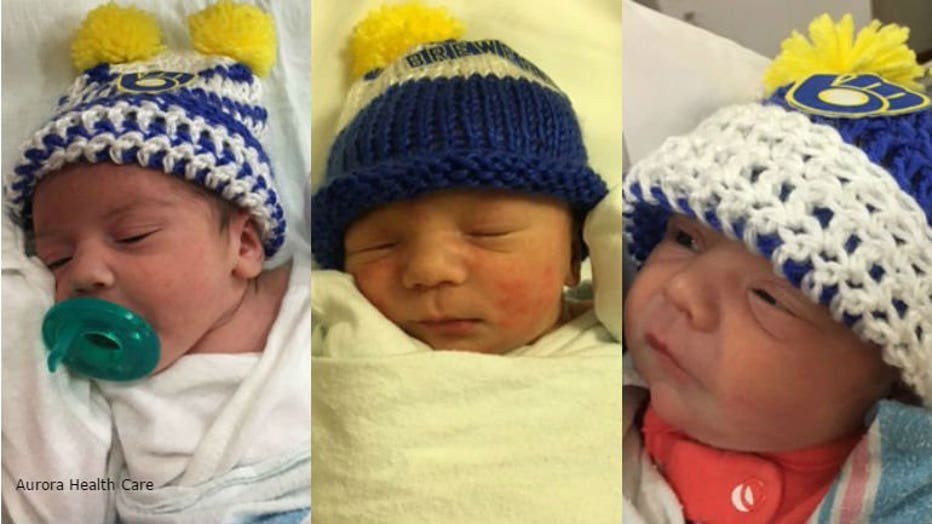 The adorable knit hats were created by Knotty Knitters, a group of volunteers who knit hats for cancer patients at Aurora West Allis Medical Center and newborns at Aurora Women's Pavilion in West Allis.

All babies born at Aurora on Opening Day will receive hats like this.

Go Brewers!