Boy who gave 'Godzilla powers' to his Brewers friends gets sneak peek at new movie in LA


LOS ANGELES -- In the city of angels, Nigel Ayala was in his version of heaven, a place where one being rules supreme. FOX6 News first met the 10-year-old boy in August, when, by giving tiny figurines to his new friends, Ayala endowed each of the Milwaukee Brewers with "Godzilla power," something that helped fuel their first trip to the postseason in seven years.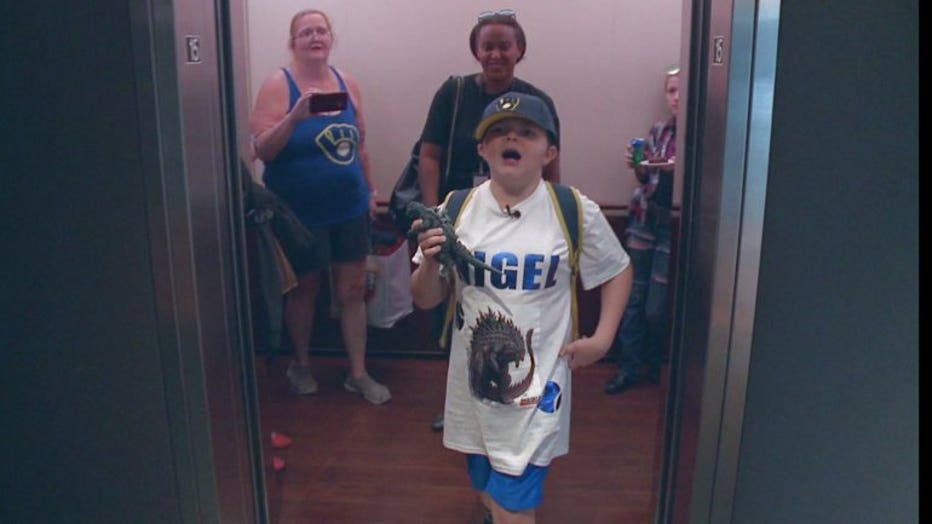 "If there's anyone who is going to give any team a winning chance, it's the King of the Monsters," said Barnaby Legg, Legendary Entertainment.

Ayala's story got back to Legendary Entertainment's Burbank studios -- the production company behind 2014's "Godzilla" remake and 2019's "King of the Monsters."

"Seeing the love that someone as young as Nigel has for the character kind of helps us all get back to that childhood place where our love of the character was born," said Ayala.

PHOTO GALLERY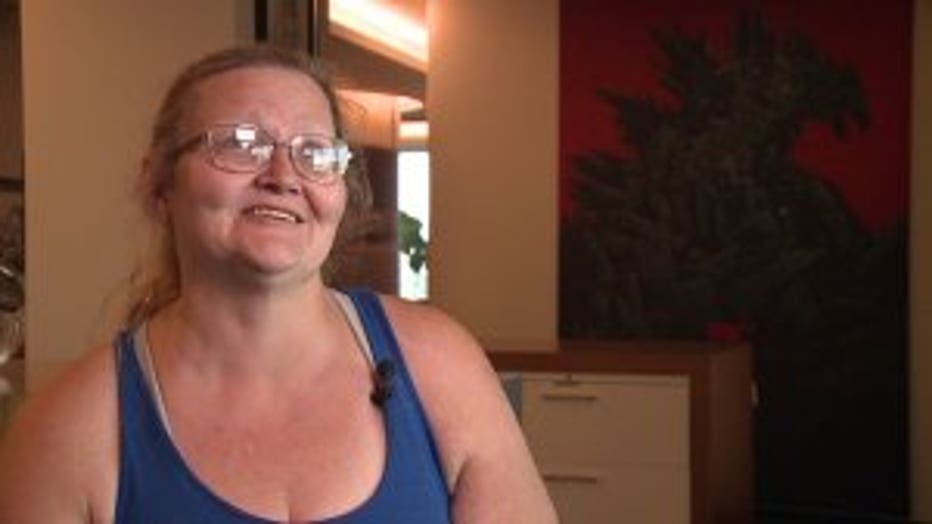 With the Brewers headed to Hollywood for the NLCS, the stars aligned. Legendary Entertainment flew Ayala and his family out to Los Angeles. They saved room in their carry-ons for "Godzilla power." Like the mythical creature for which it's named, no one can fully comprehend "Godzilla power," but here's an example of how it works: When Orlando Arcia hit his clutch home run in Game 3, take a guess as to where Nigel Ayala was sitting at that moment.

"You can't script it better. You can't write a story better than that," said Valerie Lambrecht, Ayala's grandmother.

Ayala got a private tour of Legendary Entertainment, where Legg, head of creative strategy, had his credentials as a Godzilla expert put to the test.




"And then all of a sudden, I saw this secret room, and I remember like, 'are there Godzillas in there?' And I was like, 'no way!'" said Nigel Ayala.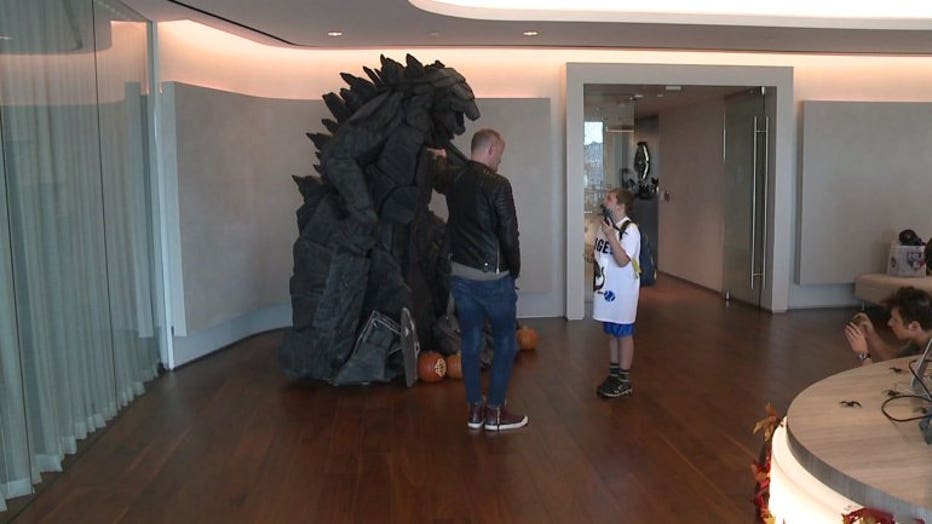 "He stumped me with a few questions. That kid knows his Godzilla," said Legg.

Michael Dougherty, "Kind of the Monsters" director even gave Ayala a closed-door screening of a few scenes from the new movie, which hits theaters in May, and to cap it off, tickets to Game 4 at Dodger Stadium to watch his beloved Brewers chase history.

"If the other team (is) up, he has to face this way, behind. If the Brewers are up, he faces them," said Ayala.




The entire experience has been as incredible as a blast of atomic breath, but in Ayala's case, Godzilla's true power is even more amazing. Ayala has autism.

"He would not leave the house. I could barely get him to even go play in the backyard," said Ayala.

Over the  course of the season, as the Brewers emerged as World Series contenders, Lambrecht watched her grandson come out of his shell.

"The only thing you could get him to talk about was his Godzillas, and now, I mean, you can get him to talk about anything. You walk up to him and he'll start yapping away -- and that's so amazing. That's a big part of this," said Lambrecht.

Having accounted for so much already in 2018, there's one thing left for "Godzilla power" to accomplish.

"He's been saying since July 'they're going to the World Series. They're winning the World Series.' Godzilla is working, I guess," said Lambrecht.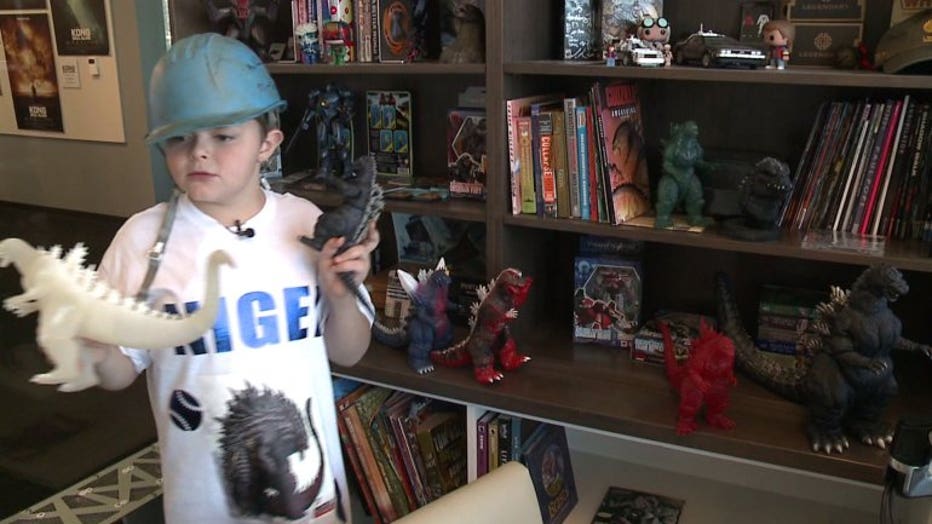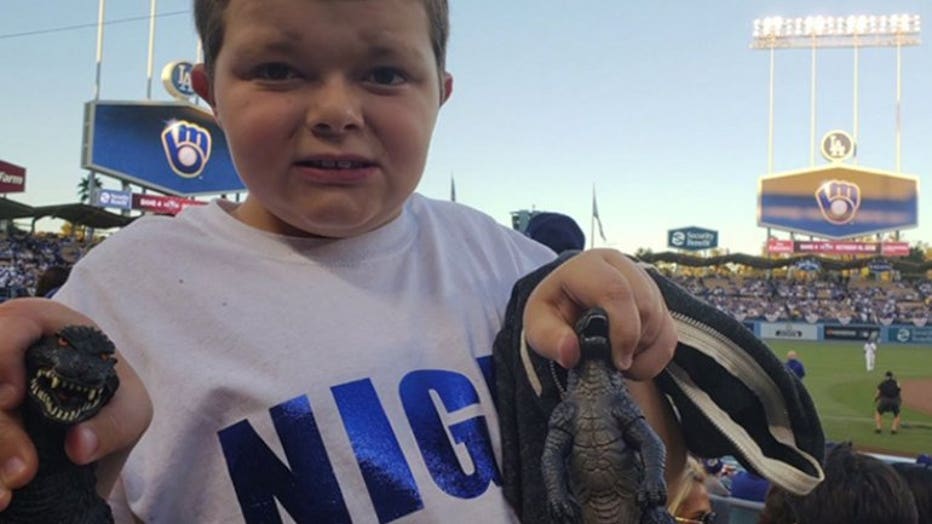 When you're 10 years old and on top of the world, the math is simple.

"There's two more to go, and then World Series -- easy!" said Ayala.