Marc Lasry Bucks' share sold, Alex Lasry staying in Milwaukee
MILWAUKEE - The Milwaukee Bucks' latest playoff run is happening with new owners. After nine seasons, billionaire hedge fund manager Marc Lasry sold his share of the team to the owners of the Cleveland Browns. 
While one Lasry leaves, another is staying put. His son, Alex Lasry, is no longer a Bucks executive. However, the former Senate candidate is not leaving town. In a one-on-one conversation with FOX6's Ben Handelman, Lasry discussed the sale of the team, his political aspirations and his freedom to be a Bucks super fan.
FOX6's Ben Handelman: How did your dad break it to you that he was going to sell the team?
Alex Lasry: "Him and I have been working together for 10 years or nine seasons. Like, this has been a big thing for both of us.  It's something we both loved doing because we had the chance to finally work together, and for me, the opportunity to work for my dad is a dream come true, so when he had begun having talks, I just kinda talked through the whole thing to try and decide if this was the right move, if this was the right time, and I think he said there's never a right time to do this, but it felt like the right moment and the right opportunity."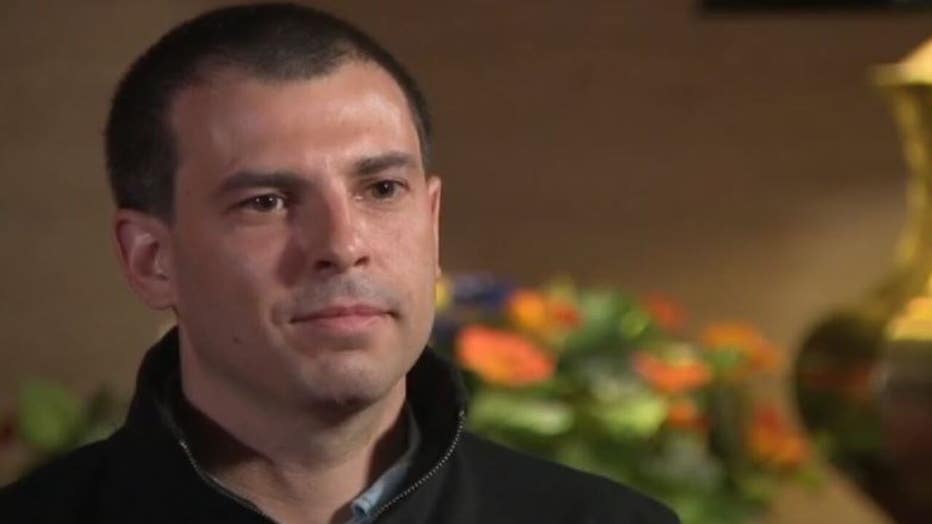 FOX6's Ben Handelman: Some of the chatter, and I'm sure you've seen it, he didn't have the time commitment even with you here. Is that the reason you think he sold the team?
Alex Lasry: "No. He loved it. You can see my dad comes to a ton of games. He came to almost 20 games, and that's a lot to come out here and fly home with his day job and all the stuff that he's doing. I think after having done this for 10 years to say hey, we've built the new arena. We've been a leader in creating thousands of good-paying union jobs. We brought a championship to Milwaukee. Now, it's time for the next adventure."
RELATED: Check out the new and improved FOX Sports app
FOX6's Ben Handelman: He decided to sell the team. Did that mean that you also had to leave the team?
Alex Lasry: "There was not going to be a scenario where I would have wanted to stay on just because I don't think that would have been right to the new ownership group. This is now their team, and this is now their opportunity to put their imprint and their stamp on the franchise."
FOX6's Ben Handelman: Your dad is leaving Milwaukee. You are not.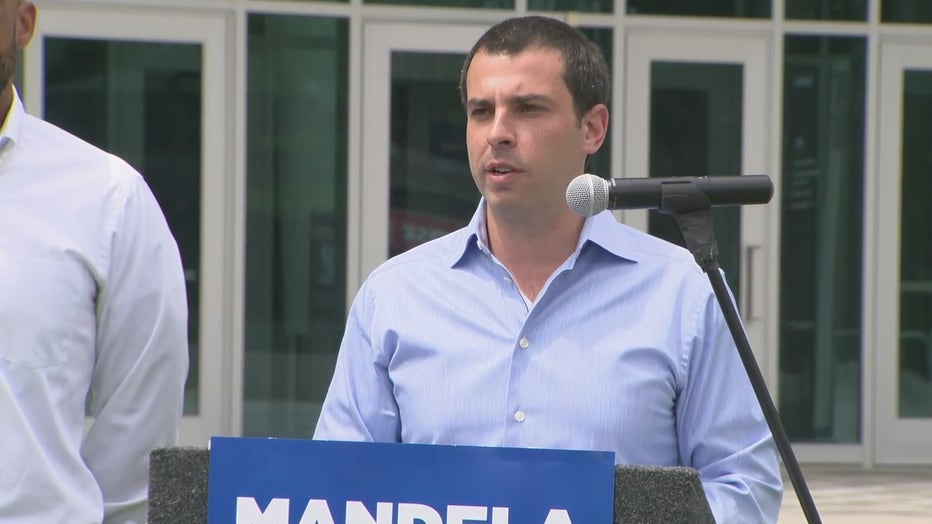 Alex Lasry: "No. My wife and I are staying. This is where we want to raise Eleanor. It's been incredible when we first got here, how everyone welcomed us and kind of brought us into the community. Even the Bucks players come here, and constantly, you see how they all want to stay after they've been here for a year or two, and they want to stay. That's because it's a great place to be, and even people from here are like, 'Why Milwaukee,' and I'm like, 'You know why.'"
FOX6's Ben Handelman: You've been a Bucks executive. You've run for the Senate. A lot of people are asking what's next for you.
Alex Lasry: "I think for right now, I'm really looking forward to taking a little bit of time off and enjoying this championship run without the stress of working for or owning the team. The last two years, especially running for office, have taken me away from my family a ton, and everyone always says cherish these early years with your kid, and that's what I want to make sure I'm doing right now."
FOX6's Ben Handelman: Are we going to see your name back on the ballot?
Alex Lasry: "As I've said, I'm always going to continue to stay in politics. I want to work to make sure to get the right people elected. If I'm able to and lucky enough where people want my name back on the ballot, and there's an opportunity for me, I will no doubt take a look at that and talk with my family and see if that's the right opportunity, and I'm proud of the race that we ran, and I will continue to stay involved and be a part of politics, so I'm never going to close the door on if my name will be back on the ballot, but I'm not going to say yes I am 1,000% running again.  I think you can't predict this stuff."
Deer District during the 2021 NBA Finals
FOX6's Ben Handelman: What is the Lasry legacy with the Bucks?  
SIGN UP TODAY: Get daily headlines, breaking news emails from FOX6 News
Alex Lasry: "Look, I think that is for other people to write and for other people to debate. We're proud of the stuff we have done not just on the court, but really proud of the stuff we have done off the court, and I think that is something that we are really going to be most proud of. I think a lot of the things you are going to remember most about the Bucks over the last nine years are a lot of the things that happened off the court, and I think what people in Milwaukee are going to remember in Milwaukee in the promises we made and the promises we were able to keep in growing Milwaukee and revitalize a part of downtown and standing up for voting rights and racial injustice and equality, and we were creating this living room of Milwaukee that was going to be a place for all parts of the city to gather.
FOX6's Ben Handelman: You're not going to fade away it doesn't seem.
Alex Lasry: "No. We're going to continue, and I, especially, am going to continue to be involved. This is my home. This is my community, and this is where we want to be, and I want to make sure all the momentum that I was able to do off the court with the Bucks, I'm able to continue to do that now that I'm not with the team while also getting to be a super fan just like everyone else."