Packers, Rodgers fans on reported rift: 'Love to see him stay'
MILWAUKEE - Aaron Rodgers is reportedly seeking a split from the Green Bay Packers, according to ESPN's Adam Schefter on Thursday afternoon, April 29.
Fans who spoke to FOX6 News Thursday said they thought Rodgers, who is coming off an MVP season, would be back and that the Packers were his best chance at a Super Bowl.
In light of the report, the atmosphere outside of American Family Field before Thursday's Milwaukee Brewers game was more like Lambeau Field -- fans talking about the Green & Gold and the long-time quarterback.
"He's been such a solid quarterback for us for, and yet you understand it's all part of the game," said Packers fan Terrie Zanotti. "But where is your loyalty, you know? You don't want to see him do that."
"Us Wisconsin fans, Packers fans, we'd love to see him stay. At the same time if he goes that's on him, I'm still going to love the guy," said Logan Ludlum of Platteville. "It's really tough to say. It's a tough situation because there's so much we don't see behind the scenes and everything we don't know about and he does. Ultimately, it's up to him and I respect him for whatever he does."
At Point After Pub & Grille in Franklin, Packers fans -- and even Bears fans -- agreed: There is no denying Rodgers' skill as a quarterback. For fan Rick Wyrwas, nothing says Thursday night dinner like a fish fry, onion rings -- and a side of Packers drama.
"It's supposed to be entertainment. It's a diversion from everyday life and everything else. It shouldn't be a soap opera with these drama queens," said Wyrwas.
It's the news fans, like Phil Kapalczynski, were skeptical of since Green Bay lost in the NFC championship game in January. That somehow, Rodgers was done wearing Green & Gold.
"After the last game, it seemed like there was some unsettled hints that maybe he wasn't gonna be coming back," Kapalczynski said.
FREE DOWNLOAD: Get breaking news alerts in the FOX6 News app for iOS or Android.
Of course, for non-Packers fans, there was a different reaction.
Mandi Holmberg proudly roots for the bears. She saw the report and social media craze that followed as a familiar feeling.
"It makes me feel kind of happy because then, Packer fans may get to know what it feels like to be a Bears fan," said Holmberg.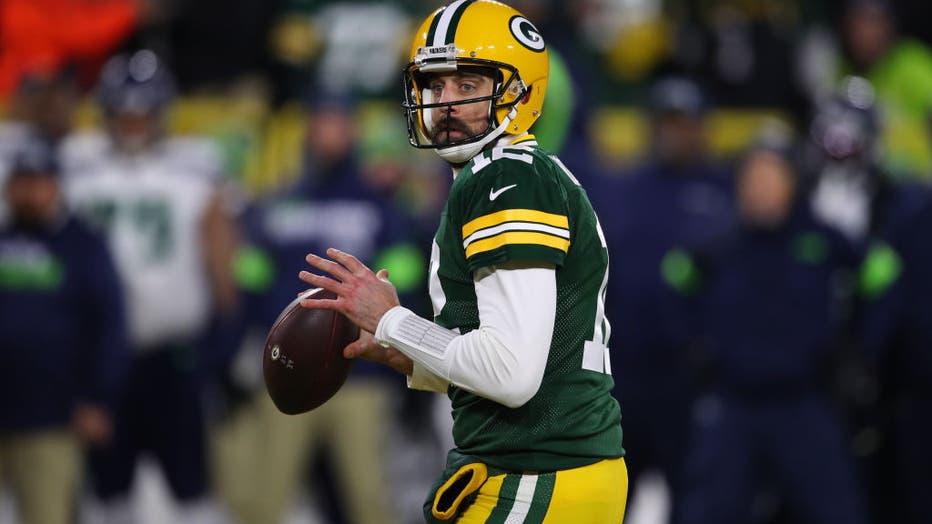 (Photo by Gregory Shamus/Getty Images)
For Cheeseheads like Wyrwas, there is a feeling that the possible Rodgers powerplay betrays the fans -- the same people who have supported him for more than a decade.
"They've embraced him, and I think it's just a kick in the pants to the fans, too," Wyrwas said. "If he wants to go, if he doesn't like anything, if he's that dissatisfied, let him go."
There is also a realization now for fans envisioning what a Packers team looks like without no. 12. 
Some fans who spoke to FOX6 News said they believe Rodgers will be back on the field when the season kicks off, while others were unsure. One fan said he thinks the report is "bologna."