"A no-brainer:" Lake Country Lutheran soccer players wear headgear as part of UW concussion study


HARTLAND -- The growth of girls soccer over the last 20 years has unfortunately come with an increase in injuries -- specifically concussions. Now, there's a new study that's getting help from high school players in Wisconsin, aimed at bringing those numbers down.

This year, the soccer players at Lake Country Lutheran High School are taking the field with protective headgear on.

"You just push it on up and adjust it. You got cleats, socks, uniform, headband. That's definitely a part of our uniform now for us that are wearing it," Tara Bahr, senior said.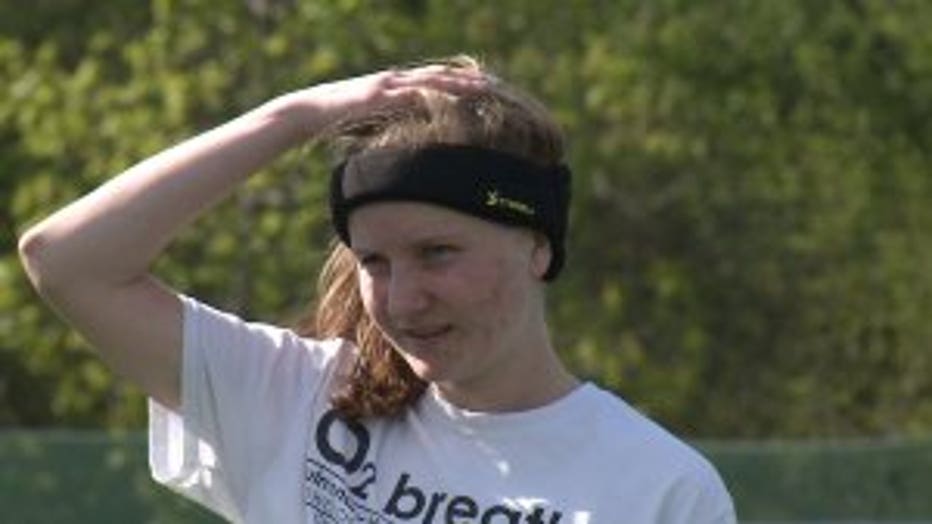 The school is taking part in the University of Wisconsin's study on the headgear, which is aimed at finding out whether it has any impact on reducing sports-related concussions.

"The chance to be part of the study and to figure out if it is actually beneficial or if it's not seemed like a no-brainer to me," Jeremy Hendrick, coach said.

"We have had some issues with concussions in soccer and I had actually been talking about whether the headgear would be something valuable or not, so when they started talking about doing the study, I was like 'I'm kind of curious of the results and it would be kind of cool to be a part of that,'" Janet Bahr, athletic director said.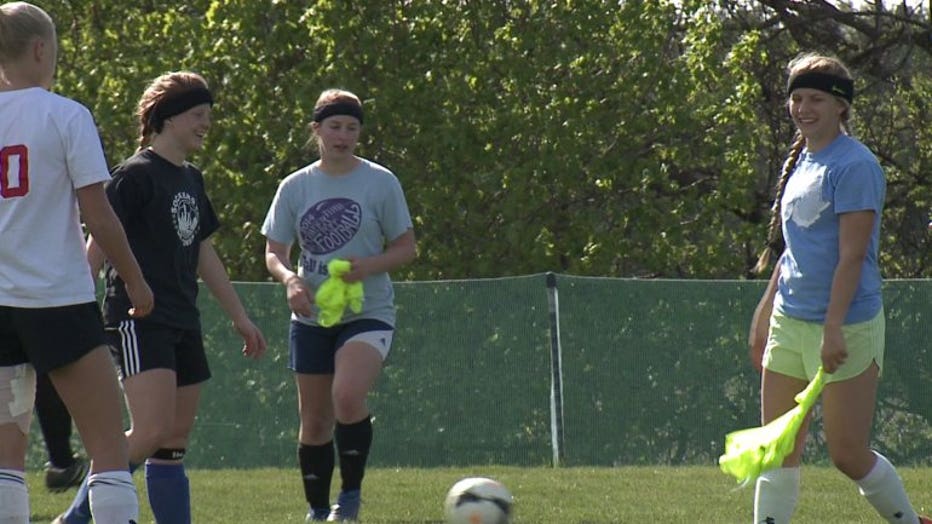 Even though the school is part of the study, the wearing the headgear is optional, but most of the girls on the team said it's no big deal.

"It actually is really comfortable. It just sort of takes a while to get use to, but after a while, it just fits your head nicely," Erinn Hayward, sophomore said.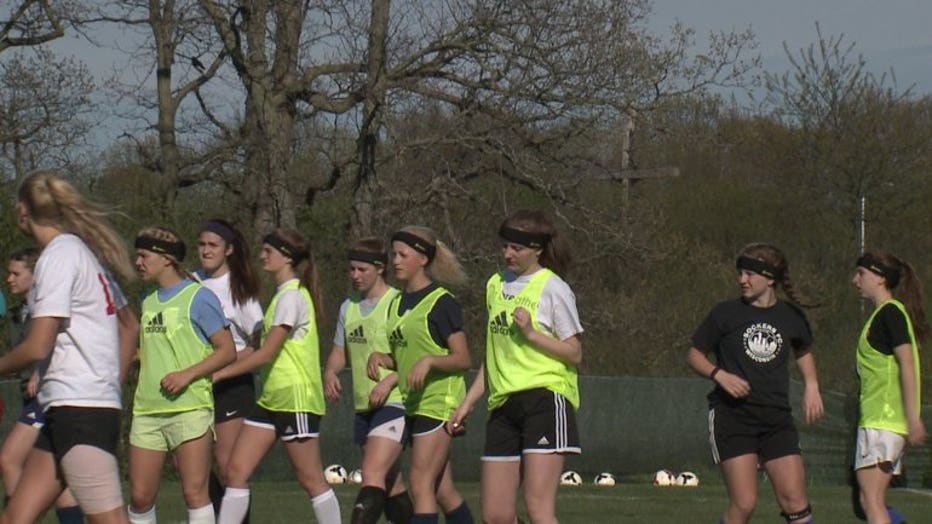 "I like this one a lot better. It's more cushioned and you really don't notice it as much when you play either. It doesn't slip around," Bahr said.

This season, the players have found out that wearing the headgear won't eliminate concussions.

"I got hit in the head underneath the headgear, and I got my fifth concussion," Hayward said.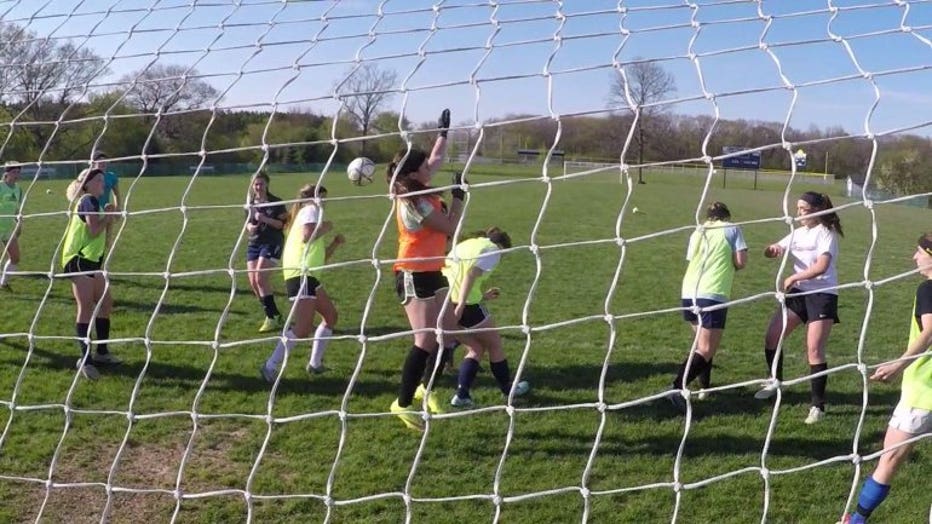 "Ideally, having those on, we would have no concussions -- but unfortunately, we have had two girls get concussions -- both wearing the headband," Coach Hendrick said.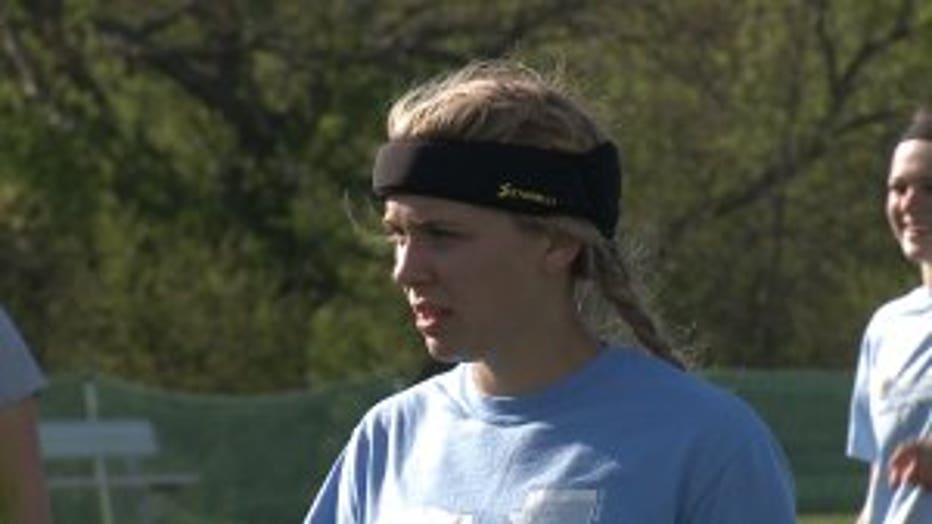 Despite that though, Bahr said she believes wearing the headgear is definitely beneficial.

"I definitely recommend it. One of the biggest things that people don't want to wear it is because it looks weird or it doesn't fit right, but I definitely feel like it benefits in every way possible," Bahr said.

And even if the headgear isn't a perfect solution, taking the steps to prevent future injuries is always encouraged.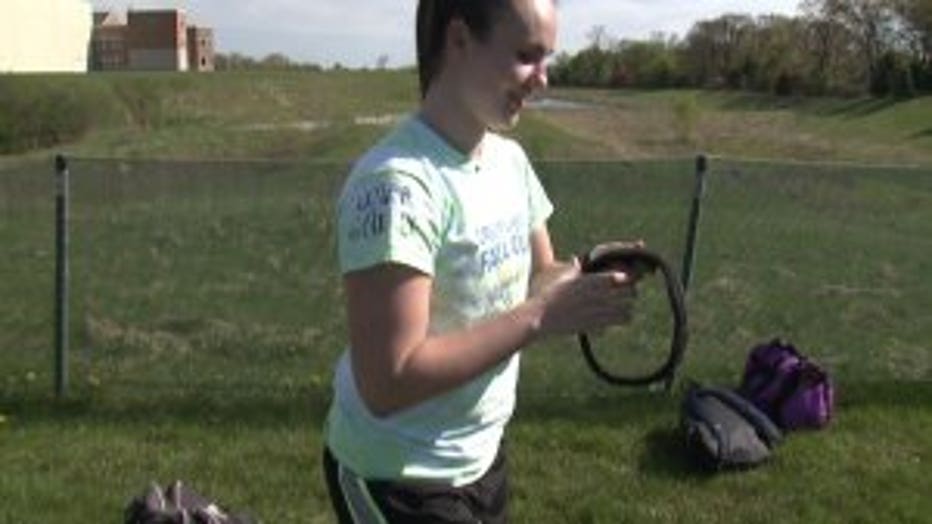 "I think that there is a possibility that it could be safer for our kids, and that was kind of our end game -- was to hope that we were protecting them a little bit better," Janet Bahr said.

"I think this is just one of those small steps -- finding out whether it works or not and with it being such a huge issue, we have to start looking at something because the number of girls that end up with concussions each year is just growing and growing every single year and we are not doing our jobs as coaches and as adults if we are not looking to protect our kids from every way that we possibly can," Coach Hendrick said.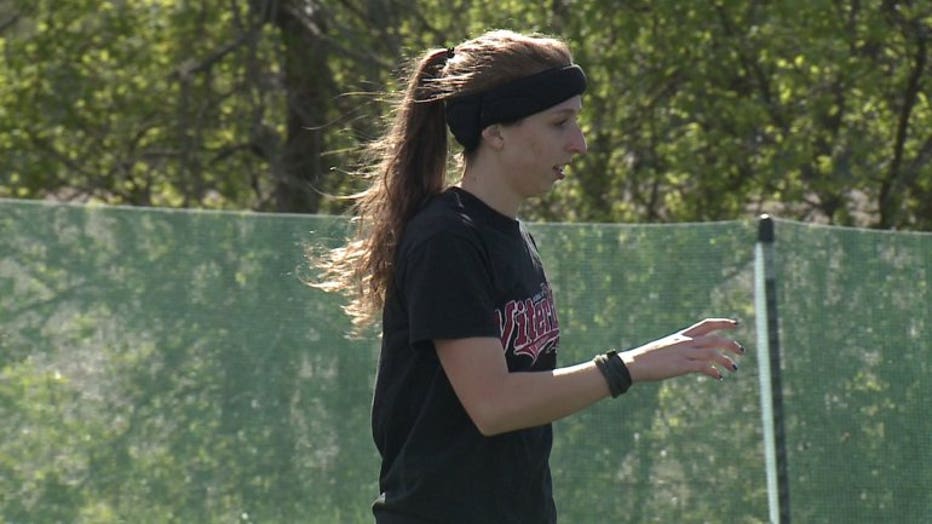 It's important to note, the two girls that suffered concussions while wearing the headgear have had concussions in the past.

This study involves about 3,000 players and 88 schools in Wisconsin -- 44 this season and 44 next year.