2023 Packers ticket price increase; $3-$9 per game, Lambeau Field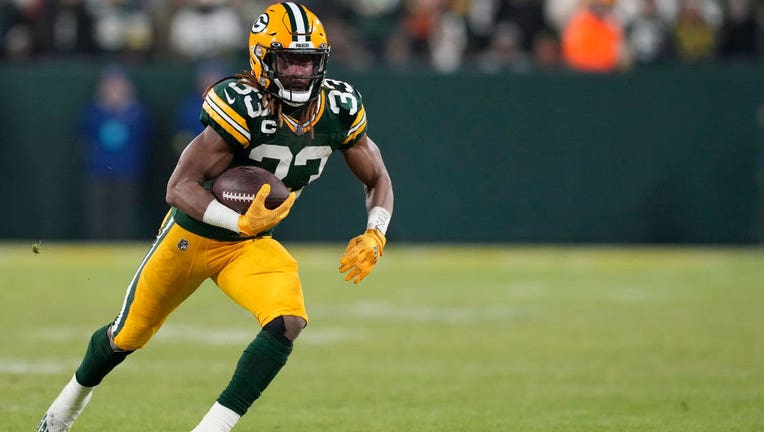 article
GREEN BAY, Wis. - The Green Bay Packers announced plans on Wednesday, Feb. 22 for a price increase on stadium bowl tickets for the 2023 season. Regular-season tickets will increase between $3 and $9 per game, depending on location.
Preseason ticket prices, which are roughly half of regular-season prices, will increase between $1 and $5 per game.
A news release says the 2023 season, which will be the third under the 17-game schedule, will see the Packers host eight regular-season games and two preseason contests. Home opponents include the AFC's Chargers and Super Bowl LVII Champion Chiefs and the NFC's Rams, Saints and Buccaneers, in addition to division foes the Bears, Lions and Vikings.
RELATED: Check out the new and improved FOX Sports app
Lambeau Field will host two preseason games this year, with the Green and Gold package each receiving one preseason home game. Green and Gold package Season Ticket Holders will receive their typical allotment of regular-season games. More information about how the 17-game NFL schedule impacts Season Ticket Holders is available at packers.com/tickets.
Variable pricing again will be used for preseason and regular-season games. With the increases, tickets in respective areas in 2023 will cost:
South end zone, 700 Level – $64 for preseason, $128 for regular season (in 2022, prices were $63 and $125, respectively).
End zone seats – $65 for preseason and $129 for regular season (in 2022, prices were $62 and $123).
South end zone, 600 Level – $70 for preseason, $139 for regular season (in 2022, prices were $67 and $134).
End zone to the 20‐yard line – $74 for preseason and $148 for regular season (in 2022, prices were $71 and $141).
Between the 20-yard lines – $83 for preseason and $165 for regular season (in 2022, prices were $78 and $156).
SIGN UP TODAY: Get daily headlines, breaking news emails from FOX6 News
Green package holders have the first right of refusal on seat locations for the playoffs and are being asked to commit by Aug. 11. Gold package holders who register by Aug. 11 will be placed in a drawing and, if selected, randomly assigned seats not used by the Green package holders.