Deff-initely Milwaukee: GM of Fiserv Forum talks about big names that played venue
MILWAUKEE — In August 2018, Fiserv Forum opened in downtown Milwaukee. Since then, it has become the hub for entertainment in the are bringing major acts and serving as home for the Milwaukee Bucks. And, the man running the show is Raj Saha. He's the general manager at Fiserv Forum.



Saha has opened arenas all around the world and has stories for days. He sits down with Carl Deffenbaugh to discuss how Fiserv Forum is trying to change the way entertainment is viewed and consumed in Milwaukee. And, he reveals who's in more awe when Justin Timberlake and Giannis Antetokounmpo share a room.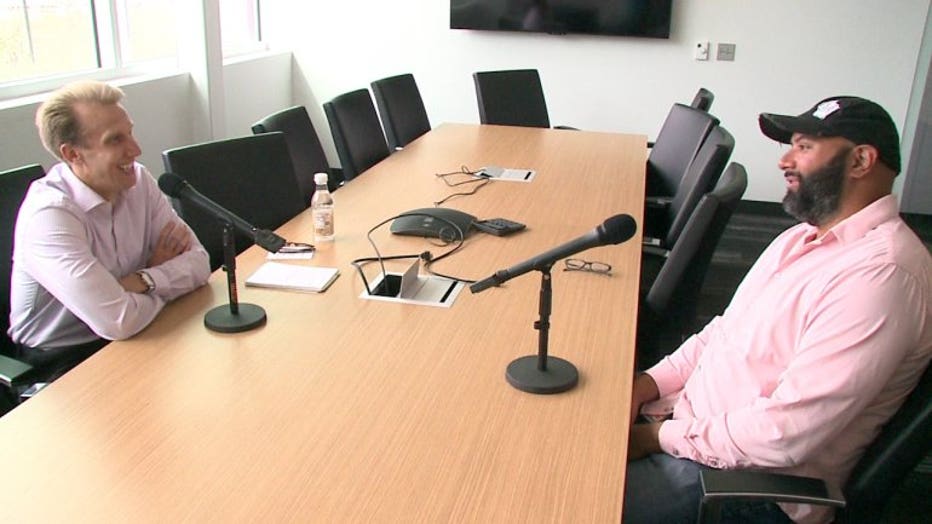 Raj Saha. Fiserv Forum General Manager. chats with Carl Deffenbaugh


In the FOX6 Pack, investigator Bryan Polcyn what brought him to Wisconsin 15 years ago and why he's stayed ever since.

Subscribe to "Deff-initely Milwaukee": via RSS | Apple Podcasts | Spotify | Google Play | Stitcher 


Follow Carl on social media: Facebook | Twitter| Instagram

About the podcast: Deff-initely Milwaukee