'You're the devil:' Franksville man with history of mental illness accused of trying to kill his own mother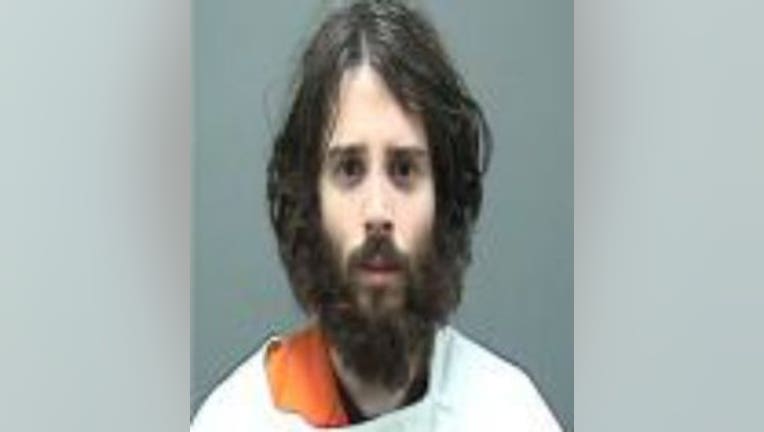 FRANKSVILLE -- A Franksville man is accused of trying to kill his own mother.

Richard Ehmcke, 32 is facing four felony charges:


According to a criminal complaint, on May 18, police responded to Ascension Hospital on Spring Street in Racine, where they learned the 67-year-old victim had driven herself to the hospital after she was "viciously assaulted" by her son.

The victim indicated her son "has a long history of mental illness." She said he's been treated at four hospitals, and has been diagnosed with multiple mental illnesses. She said he "refuses to take medication and does not comply with treatment." She said she forced her son to go to a counseling appointment and he went, "but he was really mad about it." He indicated he didn't like the doctor, and "they dredged up bad things." She said when he got home, her son laid outside in the grass, and eventually came inside to eat food his girlfriend prepared. Ehmcke's mother said she was going to bed around 11 p.m., and approximately 30 minutes later, she said Ehmcke "started blaring music from the basement." At 4 a.m., she said she went down to ask him to stop.

Ehmcke's mother said around 6 a.m., she heard "a ruckus" in the bathroom next to her bedroom, and saw his girlfriend hosing him off in the tub after he apparently vomited on himself. His mother said Ehmcke was "screaming, yelling and incoherent." She asked whether she should call 911, but said Ehmcke's girlfriend said she could handle things. His mother said she then observed Ehmcke had "black rocks" by his computer, along with some type of inhaler.

She then went back to the bathroom and asked whether she should call 911 again. At this point, the complaint says Ehmcke followed her into her bedroom and "threw her against her bedroom door." He then "grabbed her throat and yelled 'you're the devil -- I'm going to kill you.'" The complaint says he bit her in the mouth, tearing her skin. His girlfriend eventually got between them and Ehmcke's mother was able to get away. She said she ran down the stairs, grabbed her purse and fled the house in her car. She said Ehmcke ran behind her naked in the street.

She told investigators she's "very fearful of Richard," and believes he would've killed her had his girlfriend not intervened.

The complaint noted Ehmcke's mother suffered "many facial injuries."

Ehmcke made his initial appearance in court on May 21. A preliminary hearing was set for May 30. Cash bond was set at $50,000.