"You deserve to know:" 5-star charter school system has unlicensed teachers


UPDATE (11:10am 11/10/17) - The number of unlicensed teachers presented in our original broadcast-- 23 -- was based on data obtained by FOX 6 News in September 2017 and confirmed by Milwaukee College Prep on October 23, 2017. An updated review of staff lists and the DPI license lookup search engine reveals that, as of November 9, 2017, MCP still has 22 teachers whose licenses are not current (out of 126 total). Of those 22 teachers, 18 have submitted applications for a new license or to renew an expired one (13 of which were filed after FOX 6 News brought the issue to the attention of Milwaukee College Prep). School CEO Rob Rauh says "the process is slow" and that they are "working diligently" with Teach For America and Milwaukee Public Schools to get the applications processed. They are waiting on DPI to process pending applications, which Rauh says can take up to 12 weeks.

MILWAUKEE— A local charter school that gets rave reviews from the state has a troubling secret. Nearly two dozen teachers do not have a valid, up-to-date, teaching license.

Public school teachers in Wisconsin are required to have a teaching license. And that includes Milwaukee College Prep, an MPS charter school.

Five months after a parent complained to the state about unlicensed teachers at Milwaukee College Prep, many of the school's teachers still don't have a valid license.

Inside Anthony Staton's classroom, students dressed in their uniform red shirts and black pants danced and rapped about math. To say Mr. Staton has his students engaged would be an understatement.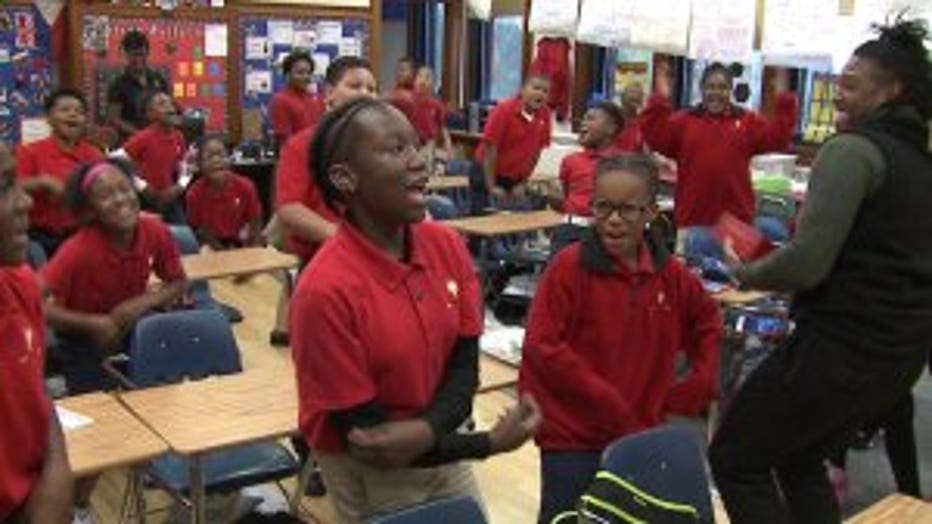 Students in Anthony Staton's 5th grade class dance and sing to "math rap."


"We have these kids in this building that are doing amazing things," Staton said.

Staton is a lead 5th grade teacher at 38th Street school -- one of four north side elementary schools that operate under the name Milwaukee College Prep.

"Data shows and we know that the single biggest criteria of whether a child's going to be successful in a classroom is the quality of that teacher," said Robert Rauh, CEO of Milwaukee College Prep.

Rauh runs the four-campus system with more than 2,000 students who are taught by more than 130 teachers, program aides, and paraprofessionals.

"Our mission is to make sure we have highly qualified teachers in every classroom," Rauh said.

Judging by state report cards, all four of Milwaukee College Prep's schools are going far beyond expectations.  More than 96-percent of the students are black and roughly 70-percent come from economically disadvantaged homes.

So, while test scores still lag behind statewide averages, the growth in scores, high attendance, and low dropout rates have earned the schools five out of five stars from the Wisconsin Department of Public Instruction.






"I think that indicates we're helping children be their best," Rauh said.

What the reports don't show is how the school is struggling to fill classrooms with teachers who are licensed.

"Finding great teachers is a challenge. Finding great certified teachers is a greater challenge," Rauh said

"It is illegal to teach in a charter school and not have a license," said Lakeyca Howard, a local parent.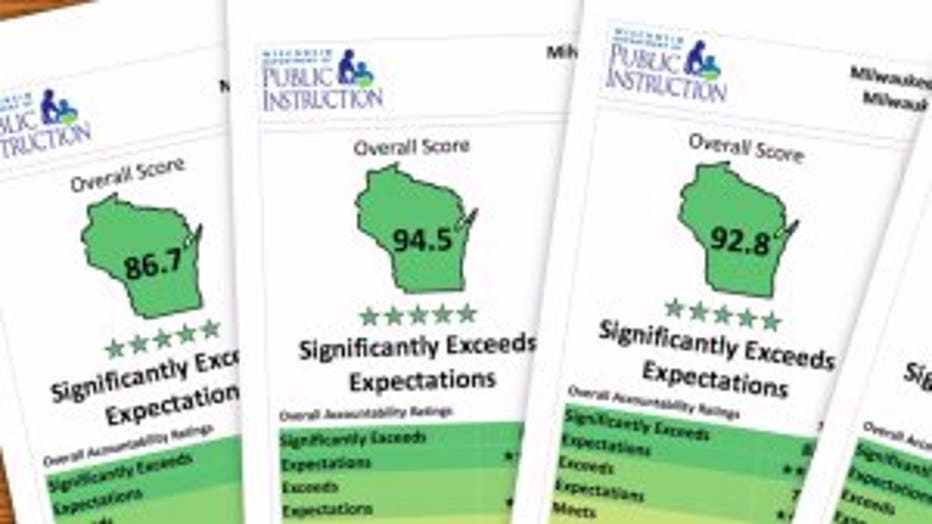 All four of MCP's schools earned 5 out of 5 stars from DPI.


Howard is a single mother of three who used to send her kids to Milwaukee College Prep.  Two years ago, she discovered that her daughter's teacher did not have a teaching license.

"They gave me an explanation and the reason was they had a teacher that was going on maternity leave and they just didn't have another teacher to fill the role. So that was okay. I accepted that," Howard said.

But then, she says, it happened again.

"So, I just decided to look them all up," Howard said.

She pulled staff names off the school's website and ran each one through the Department of Public Instruction's license lookup database.

Many came back with no license found. She reported her findings to DPI last spring and then waited for a response.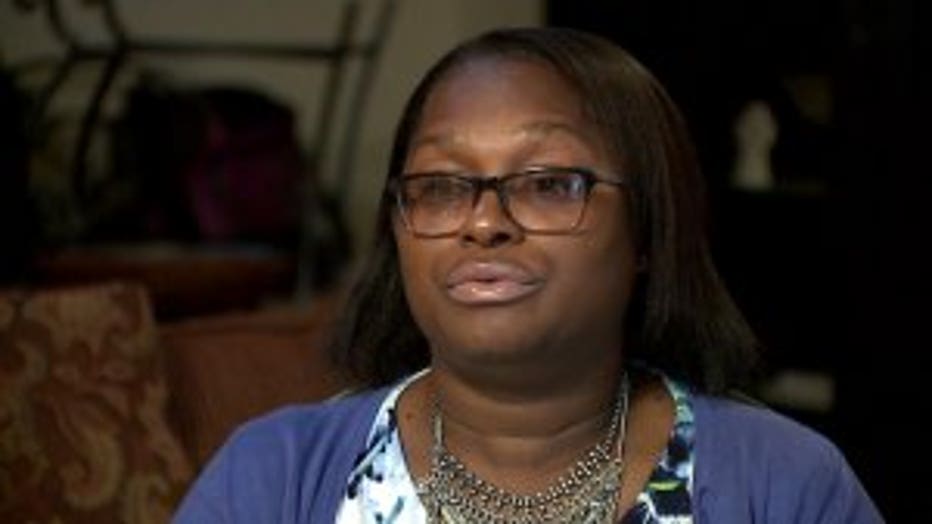 Lakeyca Howard complained to DPI last June when she discovered unlicensed teachers at Milwaukee College Prep. Howard once ran a private, choice school, that DPI closed over accreditation issues.


"They normally move very fast. They were not answering any of my questions," Howard said.

She first notified the state in May then asked for updates in September. DPI responded that the teacher licensing team was "extremely busy."

"They're either licensed or they're not," Howard said.

Tom McCarthy, a spokesman for DPI, said the four-month response was not unusual.

"It's not out of the ordinary for somebody to say, over the summer or late spring, 'Come look at this.' We don't get a chance to do it until the school year actually starts."

He said their goal is to help the schools and teachers work toward compliance with the law.

"We are working with our license holders and the administrators of these schools to try to get these people licensed if they are not licensed."

A FOX6 Investigation confirms that, as of October 23, 2017, nearly two dozen educators -- 22 teachers and 1 principal -- were working at Milwaukee College Prep without a valid teaching credential.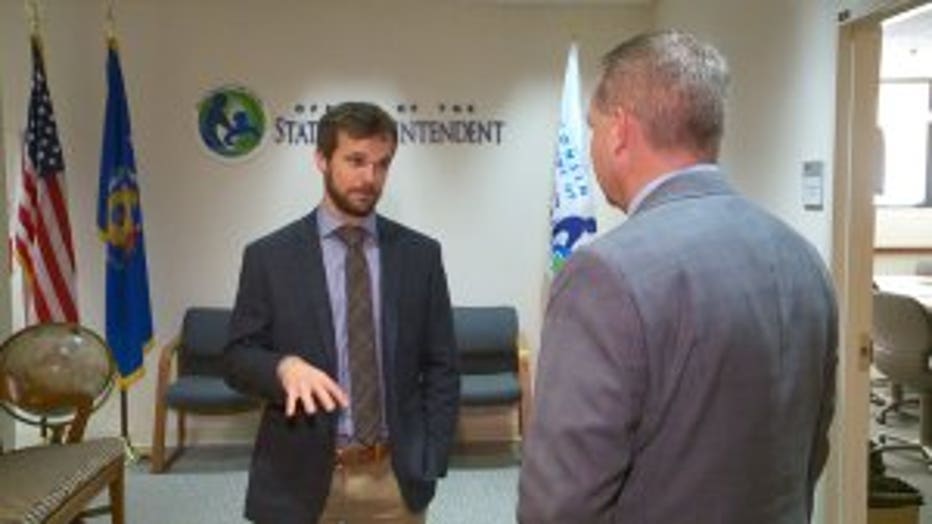 DPI spokesman Tom McCarthy said there is not particular deadline for Milwaukee College Prep to address the licensing issues, but "the hope" is that it be done by the end of the first semester.


"Do they have to have this done by the end of the first semester or what?" FOX6 Investigator Bryan Polcyn asked McCarthy.

"That would be the goal. Depending on circumstances, there is no uniform model on how this is done," McCarthy responded.

"You gotta realize, there is a shortage of teachers in this city," Rauh said.

The charter school CEO says there are several explanations for the unlicensed staff.  Some teachers just moved here from another state. Others are taking part in recruitment programs like Teach For America. Others have pending applications for renewal. But one of the biggest obstacles, Rauh says, is the state's rigorous certification exam known as the Praxis.

"It's a challenging test," Rauh said.

Nghia Foster, who is the Dean of Students for Milwaukee College Prep,  struggled to pass the Praxis.

"I took it 7 times," Foster said. "I'm not a great test taker. I have huge anxiety."

She eventually persevered and passed the exam. Now she helps budding teachers, like Staton, get over the testing hurdle.

"I struggled as well. I took it 3 times," Staton said.

"A test does not justify what you can do in a classroom," Foster said.

"It disproportionately impacts the number of teachers of color you can get," Rauh said.

"The department has been hearing those sorts of stories for a while now," McCarthy said.

It's the reason the state has developed a series of alternative paths to teacher certification based on proficiency in a subject, rather than a test score.

"We need to be much more proactive," Rauh said.

Rauh says they have more than a dozen teachers pursuing those alternatives right now.

"I want to see more kids who look like me walk across the stage," Staton said.

Staton has worked as a fifth grade teacher for the last three years without a license. He passed the Praxis, but could not get his college transcripts because of unpaid tuition.

"We're closing the achievement gap and I'm a teacher that doesn't currently hold a full-blown license right now," Staton said.

Howard thinks parents deserve more transparency.

"If you want to send your children to a school where the teacher is not licensed, that's your choice. But you deserve to know," Howard said.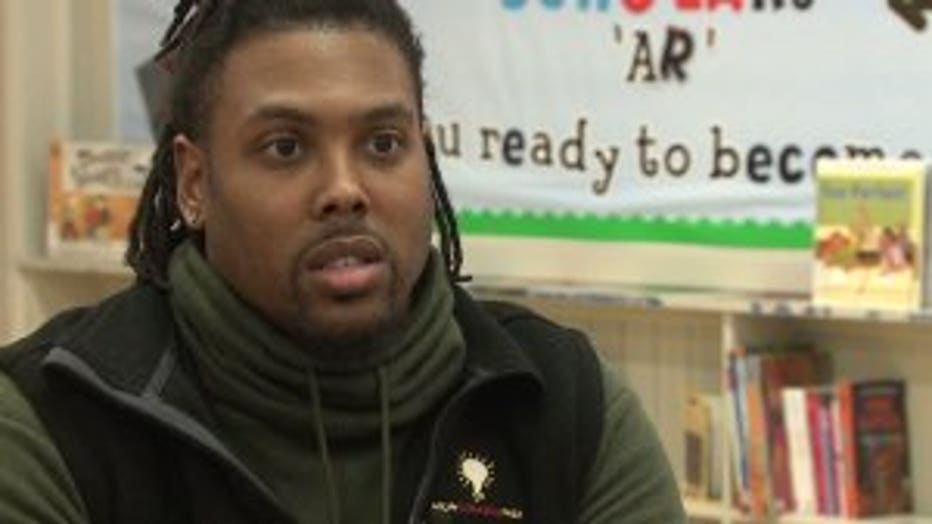 Anthony Staton is says he recently got his college debt paid off and should now be able to finalize his teaching license.


While Staton has been working as a lead fifth grade teacher without a license for the past three years, Milwaukee College Prep says there has been a certified teacher in the classroom with him. On Tuesday, Staton wrote on Facebook that his tuition debt is now paid and he will be able to get his full teaching license.

As for Howard, she is not your average elementary school parent.  She used to operate a private, 'choice' school that was shut down by the state because of accreditation issues. Howard says her school's history has nothing to do with the current complaint, but she admits DPI knows her well.

The shortage of teachers is a statewide issue, but DPI would not say if the number of unlicensed teachers the FOX6 Investigators found at Milwaukee College Prep is unusual.

A staff member from State Senator Duey Stroebel's office reached out to the FOX6 Investigators. He said that teacher licensing is "irrelevant" and that Milwaukee College Prep is outperforming other schools in poor, urban areas.

Rauh says they are partnering with several other local school districts that will generate a pipeline of young teachers who will be licensed and ready to meet the needs of students in the years to come.