World record attempt: Motorcyclist must circle roundabout for longer than 3 hours, 34 minutes
MILWAUKEE -- What do you get when you put together a man, his motorcycle, a roundabout and a whole lot of time? A world record attempt, while raising awareness for a good cause.

Brandon Yahr is trying to beat the current world record of three hours, 34 minutes -- time spent circling a roundabout.

He chose the 6th Street roundabout in Milwaukee -- right by the Iron Horse Hotel.

Yahr is an employee of JW Speaker, which provides safety gear to make motorcycles more visible.

He started around 7:00 p.m. Sunday.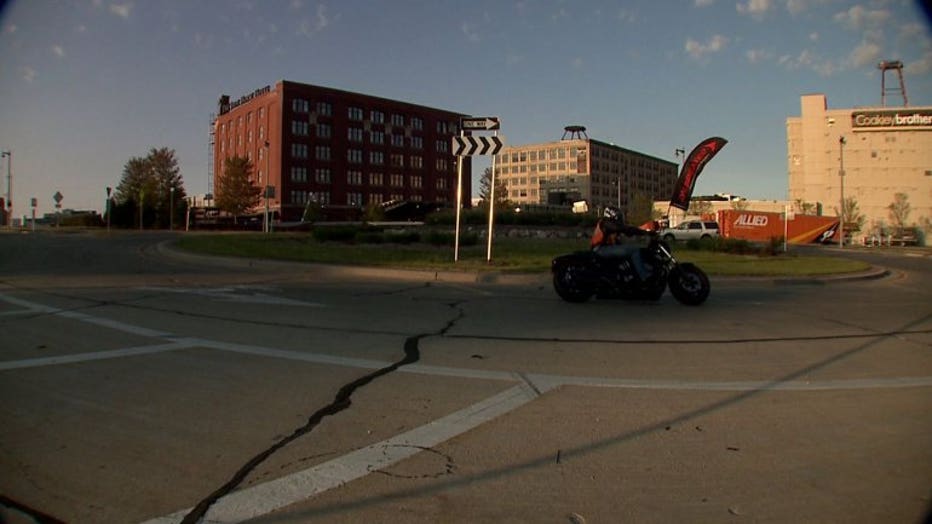 In the end, Yahr rode in the roundabout for one hour and 57 minutes. His Facebook post indicates his bike died -- had some kind of electric issue.



CLICK HERE for more on Yahr's story.