Woman finds 2.65-carat diamond in less than 10 minutes at Arkansas state park


MURFREESBORO, Ark. – It didn't take an Oklahoma woman long to make a sparkly 2.65-carat find when she visited the Arkansas's Crater of Diamonds State Park on Saturday.

Victoria Brodski, 25, of Tulsa, was in the park for less than 10 minutes when she noticed what she thought was a pretty piece of glass. She picked it up, pocketed the shiny rock and kept searching for diamonds with her family.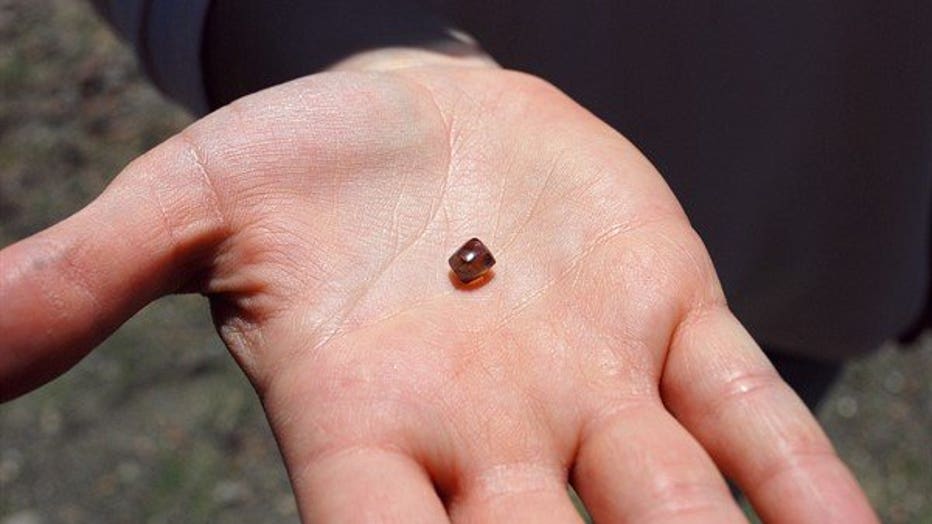 Brodski decided to name the diamond Michelangelo, which was her code word for her family if she found a diamond. (Arkansas's Crater of Diamonds State Park)


A few hours later, Brodski went to the Diamond Discovery Center to see what real diamonds looked like. Park officials said that's when she discovered her sparkly glass was worth more than she thought.

So far, Brodski's diamond is the second largest that's been found in the park in 2017, only beaten by a 7.44-carat found by a Centerton teen in March.

Brodski named her diamond Michelangelo -- after the Teenage Mutant Ninja Turtle, not the sculptor. Before arriving at the park, Brodski's family decided to yell out the names of the Ninja Turtles as code words for finding a diamond.

"When I learned that I had found a diamond, I called my mom and said, 'Michelangelo,'" Brodski said.

Brodski said she is planning on selling the brown diamond and splitting the profits with her family members.