Woman exposes sex abuse cover-up at prestigious school; principal has 'no memory' of abuse report


MEQUON -- She's kept it secret for more than 40 years. Now, a Mequon woman is telling her story of sexual abuse at the hands of a seventh-grade teacher. So what finally prompted her to come forward after all these years?

Her name is Joanna Jastram. She is one of 13 women who helped expose one of the most egregious child sex abuse cover-ups you will ever hear about.

It all happened more than 6,000 miles away at a prestigious private school in Japan. But it's what happened decades later, right here in Wisconsin, that prompted her to join the fight for justice.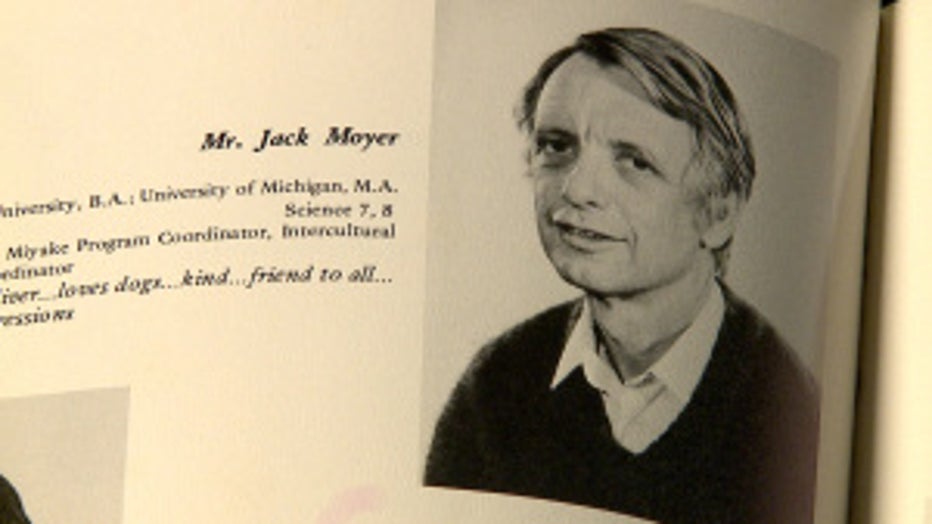 Jack Moyer was employed by the American School in Japan from 1962 to 2000. He admitted to sexually abusing at least 17 girls -- mostly middle school students -- in the 1960s, 70s and 80s.


There are some teachers you'll always remember -- and some you'd rather forget.

"He took a lot of pictures," Jastram said. "You try really hard to bury it."

If only Jastram could forget the seventh-grade teacher who stole her innocence more than 40 years ago.

"I didn't want anything about this ever to be known," Jastram said.

Jastram was a student at The American School in Japan, an elite, English-speaking school that caters to the children of foreign business executives, diplomats and missionaries.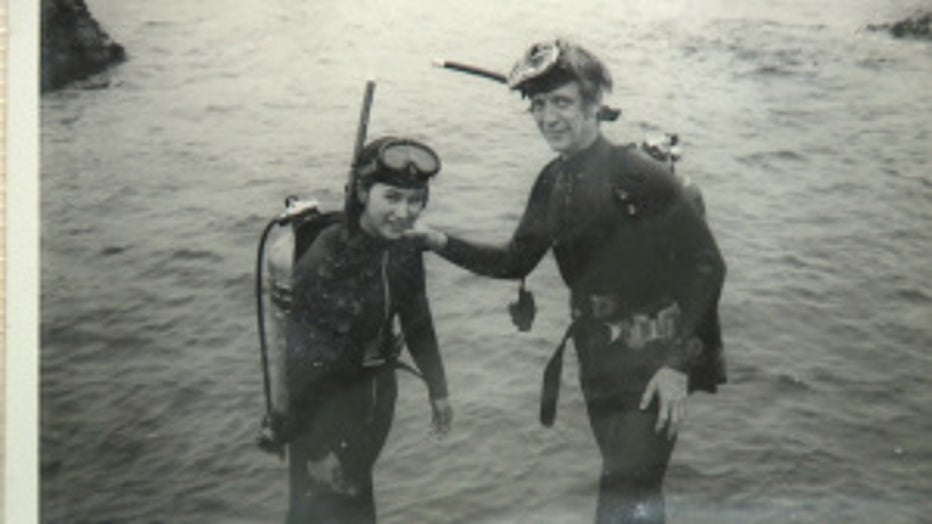 Joanna Jastram with Moyer on Miyake Island in 1974. This photo was taken just hours before Moyer assaulted Joanna for the first time.


One of the school's most prominent faculty members was a marine biologist named Jack Moyer.

"He was a world-renowned science teacher," James Juergensen, former ASIJ principal said.

Juergensen was principal at ASIJ in the 1970s, during Moyer's tenure.

"He was considered pretty special," the former principal said.

In addition to teaching at the school, Moyer ran a research program on Japan's Miyake Island, where he would take students on week-long retreats.

"He would take our seventh-graders there -- 12, 15 at a time," Juergensen said.

"It was like summer camp," Jastram remembers.

By 1968, Moyer had already developed a reputation for groping female students on those trips. But according to a report released earlier this year by lawyers representing his victims, faculty members who complained were told: "Oh, that's just Jack."

"There might have been back rubs and foot rubs, but we saw those as normal around him," Jastram said.

After Jastram's first Miyake visit in 1973, Moyer offered to give her private piano lessons, and then started taking her on "musical field trips" to jazz bars and risque night clubs -- "grooming" her for what came next.

 

In the spring of 1974, Jastram made a special trip to Miyake to earn her scuba diving certification...and stayed overnight with Moyer in a three-room home.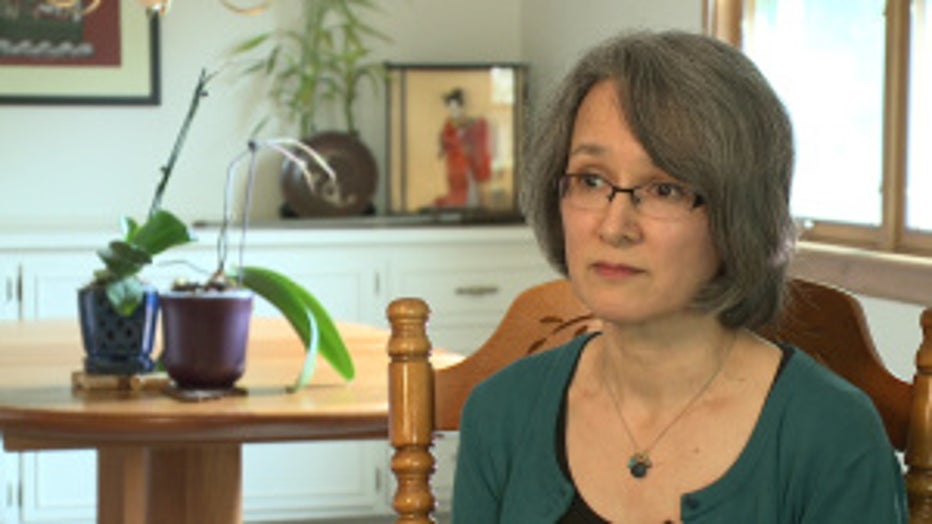 Joanna Jastram of Mequon was an eighth-grade student at ASIJ in the 1970s when Moyer began molesting her. The abuse continued for more than a year.


"I was woken in the night and his hands were all over me. Under my night clothes... it's still hard," Jastram said.

Jastram said nothing, but kept coming to Miyake -- where the abuse continued for the next two years...until she finally worked up the courage to tell him to never touch her again.

"I went into a very isolated, lonely, dark time there. Started thinking of ways to not live anymore," Jastram said.

She thought she was the only one.

She told no one about the abuse until she met Nathan -- an ASIJ classmate who would later become her husband.

"I thought we should talk with the principal as soon as we could. She was dead set against it. She was still quite loyal to Moyer and didn't want to hurt him at all," Nathan Jastram said.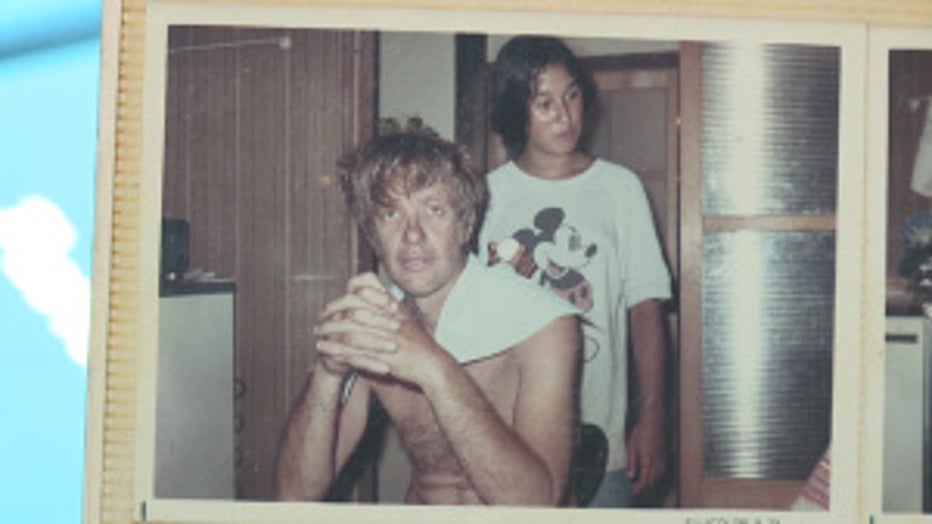 Moyer had a reputation for groping and engaging inappropriately with students. Faculty and student complaints were "rebuffed or ignored," according a June 2015 apology letter from the ASIJ Board of Directors.


In 1979, Joanna agreed to let Nathan write the school a letter.

"I wrote to the only administrator that I knew at the high school, and that was the principal," Nathan Jastram said.

Juergensen says he remembers that letter -- but he has no memory of what happened next.

"I faintly remember writing back and saying I needed more details," Juergensen said.

"I had to ask my wife to write more of the details to the principal so that he would have enough to make sure it didn't happen to anybody else," Nathan Jastram said.

"I was pretty broad in what I said about having been handled extensively and kissed and made to touch him," Joanna Jastram said.

"I absolutely don't remember getting that second letter," Juergensen said.

The Jastrams say Juergensen not only got the second letter...he replied to it.

"I think it included something about confronting Moyer himself and also talking with the headmaster to make sure that nothing like that happened again. Because of that reassurance, we backed away. We felt the job was done," Jastram said.

Instead, the Miyake program continued to serve as ground zero for Moyer's pedophilia.

And throughout the 1980s and 90s, other ASIJ administrators rebuffed or ignored dozens of additional reports of misconduct and abuse.

"To know that the abuse had gone on and on and on, was just terrible," Jastram said.

In 2003, one of Moyer's victims confronted him by email, threatening to contact police unless he came clean.

13 days later, Moyer apologized for the abuse and confessed to assaulting 17 children -- detailing his abuse of each victim, one by one, in graphic detail.

Then, he committed suicide.

"It was an admission of guilt, but also that he was taking the back door out," Joanna Jastram said.

Jack Moyer was dead...but this story was far from over.

"The administrators and ASIJ were to blame. Jack did what he did, but they were negligent," Nathan Jastram said.

In the years after Moyer's death, victim, after victim, after victim came forward.

But last year, the school issued a statement suggesting it had just recently learned of the sex abuse allegations -- a claim that outraged both current and former students and faculty.

"I knew that they knew. And yet they were saying they had just found out," Joanna Jastram said.

Soon after, Juergensen posted his own statement on Facebook, claiming no one had ever told him Moyer had committed "actual, physical sexual abuse."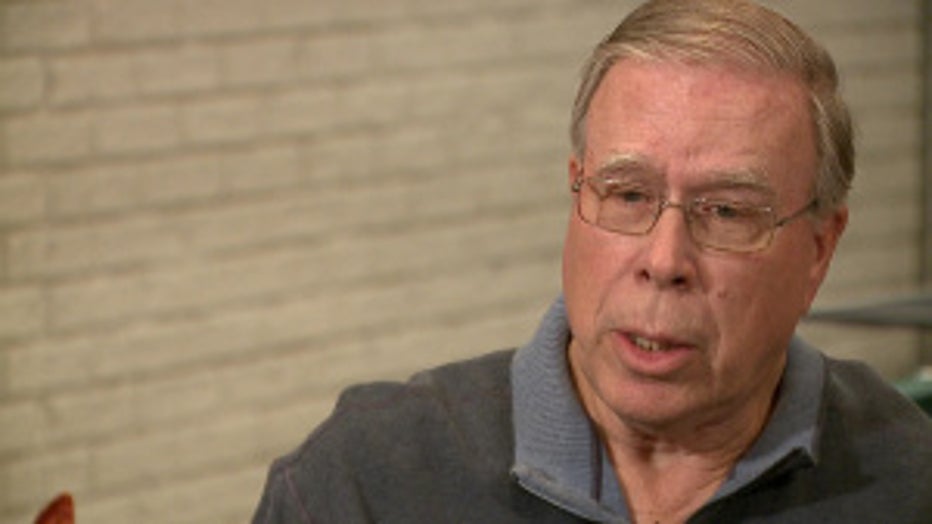 James Juergensen is the only living ASIJ administrator from the time Joanna was abused. He was principal in the 1970s, but says he has "no memory" of Joanna's letter detailing the abuse she suffered at Moyer's hands.


The statement angered Joanna Jastram, who says she had to relive the abuse when she wrote Juergensen in 1979.

"It was one of the most difficult things I ever had done. And to have it blown off was very difficult," Jastram said.

The Facebook post was especially hard to ignore thanks to one, utterly remarkable coincidence.

You see, ASIJ is more than 6,000 miles from Joanna Jastram's current home in Mequon.

But Juergensen now lives just 13 miles away from her -- in Port Washington.

"I know there's a deep hurt there. Obviously, they feel if I would've done something with it, I could've stopped it for others," Juergensen said.

If anyone intentionally covered up Moyer's crimes, Juergensen says, it was the headmasters.

But they are long gone.

At age 75, Juergensen is the only living administrator from the time Joanna Jastram was abused.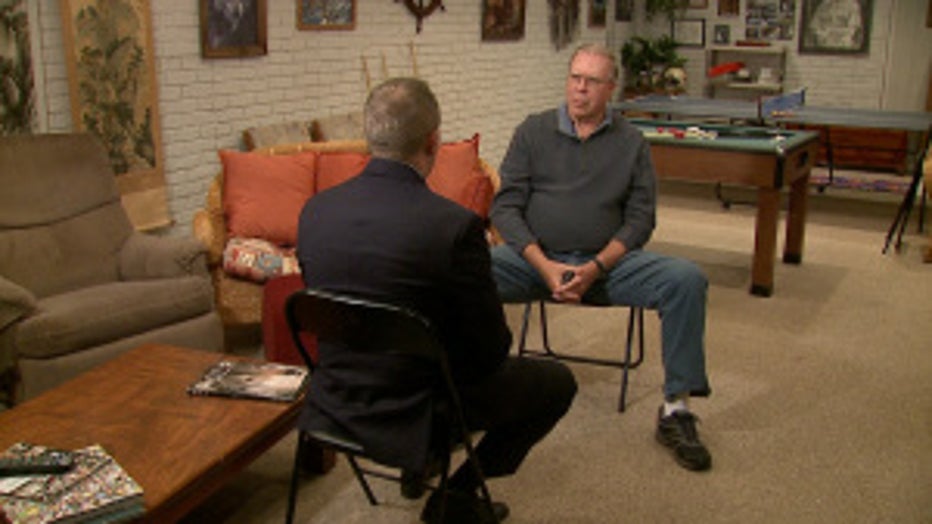 ASIJ is more than 6,000 miles from Wisconsin, but Juergensen now lives in Port Washington, just 13 miles from the Jastrams.


 Bryan Polcyn / FOX6 News: "Is it fair to view that and say there was a cover-up?"

"I think it's very fair for them to think and to believe it was. And that's why I say, I think it's unbelievable that, I'll just speak for myself, that I didn't get it," Juergensen said.

Juergensen says he and his wife never would've sent their own daughter to Miyake had he known what Jack Moyer was doing there.

In June of 2014, Joanna Jastram joined 12 other victims in hiring a law firm to finally hold the school accountable. They call themselves the 13 sisters.

"We have a lot of bonds that hold us together," Joanna Jastram said.

But she knows they also share a bond with countless other victims of child sexual abuse. And that is the real reason she's sharing her story.

"I'd like to think that each one of us that comes out, that steps from the shadows and says 'this is my truth,' gives strength to the next person, and the next person," Joanna Jastram said.

Jack Moyer may be dead, but there are more just like him -- and more victims who may be inclined to bury the truth.

"I want an avalanche of people coming forward, saying 'me too,' because there is help," Joanna Jastram said.

Earlier this year, a mediator who specializes in child sexual abuse worked out a settlement between ASIJ and Jack Moyer's victims.

The agreement includes compensations to victims, lifetime reimbursement of counseling costs. creation of a task force on child sex abuse prevention, and perhaps most importantly, a public apology for attempting to sweep decades of abuse under the rug.