Woman charged in Miller Park vandalism now faces new charges
MUKWONAGO (WITI) -- FOX6 News has learned the Mukwonago woman accused of vandalizing statues outside of Miller Park now faces new charges in a separate case.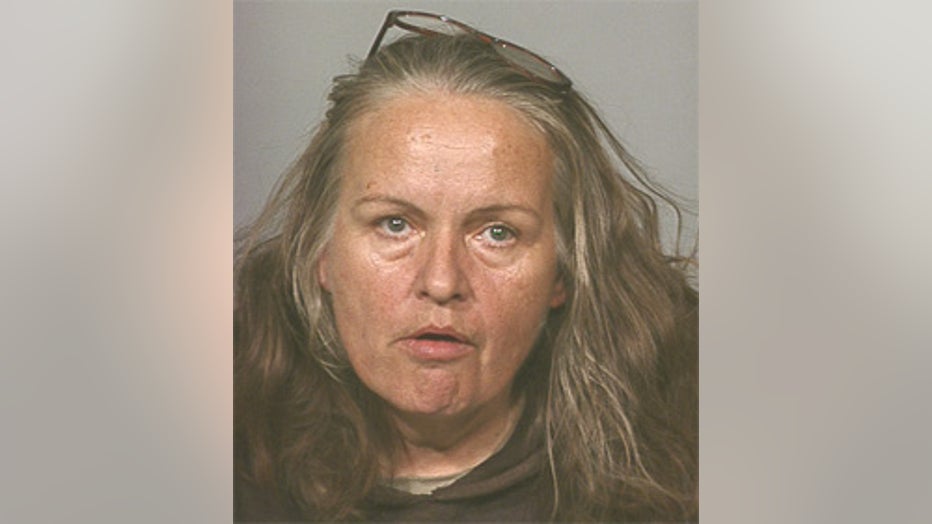 A judge has said 54-year-old Jill McIntyre is not competent to stand trial in the Miller Park vandalism case -- and that case has been suspended.

McIntyre was charged in that case back on September 5th of 2013.

The criminal complaint indicates a witness say McIntyre "throw blue paint on the Bud Selig statue. She then observed the woman throw a substance later determined to be sheetrock on the 'Worker's Memorial' statue."

McIntyre is also accused of spray painting the broadcast trailer of WTMJ radio. On the side of the studio she wrote in paint, "70,000, 70,000 dead, rape, murder, drugs, and killer."

When officers located McIntyre after the incident, she "spoke of people trying to sabotage her." She stated she did not like Bud Selig and that she wanted to let people know about him through her art. McIntyre told investigators she put "ice cream" on the other statues. This information, according to the criminal complaint in the case.

Now, McIntyre faces 11 new charges, including three counts of telephone harassment, four counts of computer message/threaten/injury or harm, two counts of disorderly conduct, and two counts of felony bail jumping in a case in which she is accused of threatening her Mukwonago neighbor.

A criminal complaint in that case says officials spoke with a woman who claims she was receiving telephone calls and emails from McIntyre -- her former neighbor.

The complaint says the woman told officials she has been in contact with McIntyre for several years, and said she is aware McIntyre suffers from mental health issues and is in need of help.

The complaint says the relationship between McIntyre and the woman had changed recently, and the woman told officials she had received phone calls and emails from McIntyre in which McIntyre said "I am going to kill you."

The woman told officials she was concerned about her welfare.

Officers made an attempt to locate McIntyre, who is out on bond in the Miller Park vandalism case, but it is believed McIntyre is driving around and living out of her van.