Witness the tough journey of a Wisconsin man becoming a Marine; 'It's made him much stronger'


SAN DIEGO -- The Marine Corps is one of the smallest of all the military branches and Marines will tell you, the toughest.  The Corps also has the longest boot camp at 13 weeks.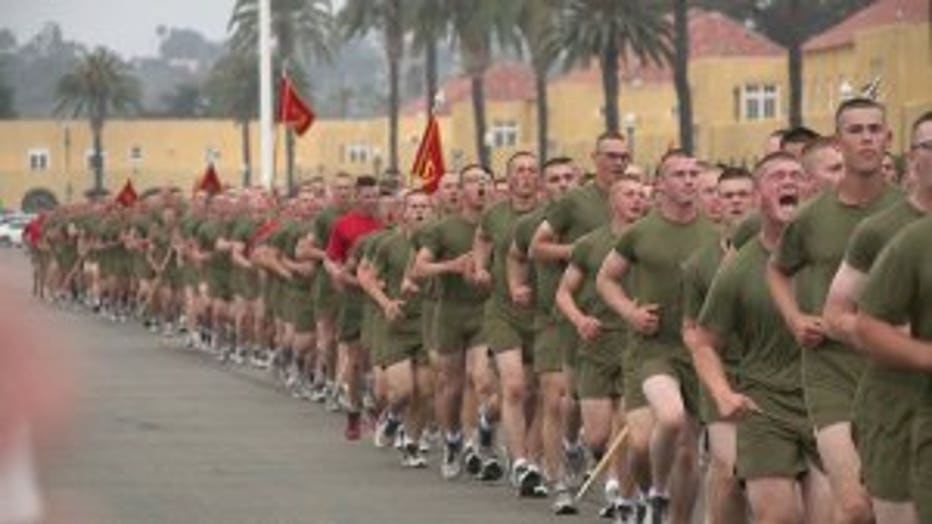 Marine Corps Recruit Depot-San Diego


For the nearly 400 men of Charlie Company, the road to boot camp graduation ends under the sunny skies of Marine Corps Recruit Depot-San Diego.

After 13 weeks of grueling physical and mental training, all that stands between these new Marines and their loved ones is one more formation.

Private First-Class John Leskinen has waited for this tearful family reunion for years. Leskinen's Marine Corps dream was a battle in itself.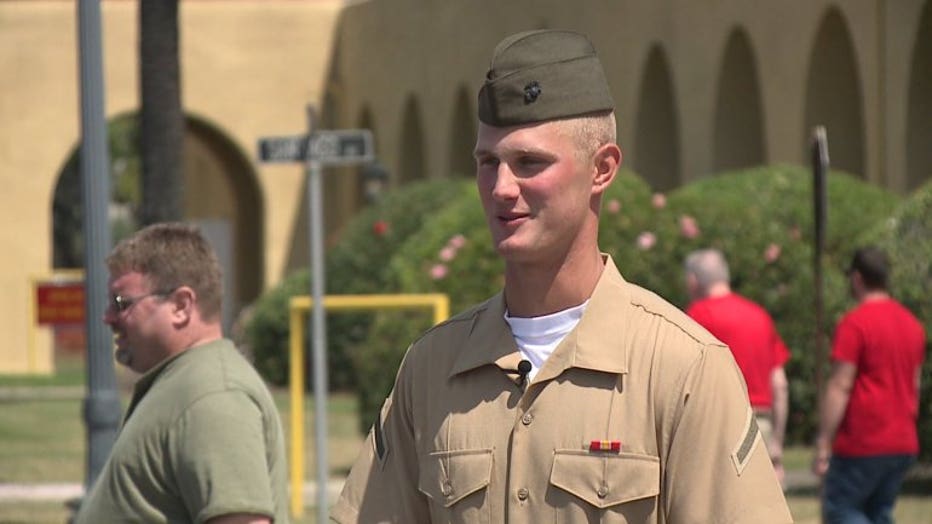 Private First-Class John Leskinen


The Waukesha native made a deal with his parents -- go to college for one year and then enlist.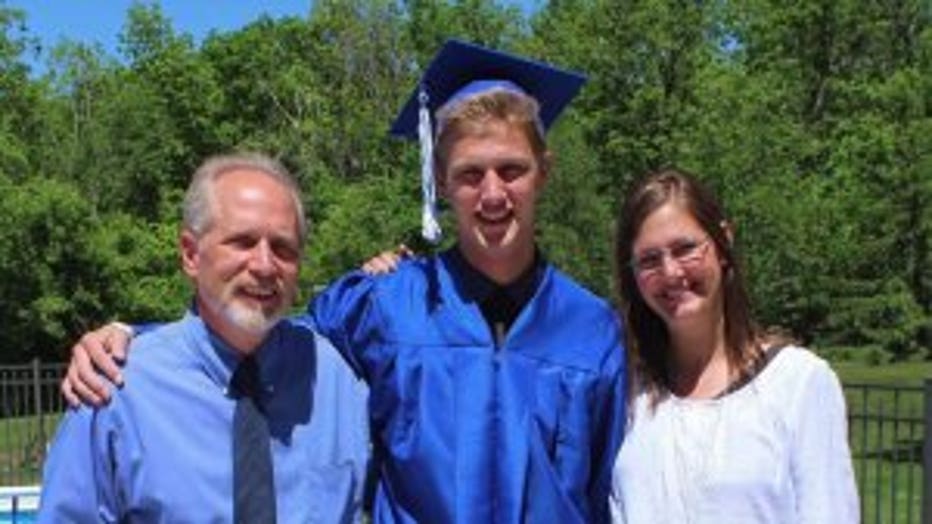 Leskinen enrolled at the University of Northwestern in Minnesota and joined the football team. Then months before leaving for boot camp, a tackle went terribly wrong.

"It was a fluke accident", explains Leskinen.

The 20-year old tore his ACL. The injury forced him to medically discharge from the Corp's delayed entry program. Leskinen had reconstructive surgery and followed months of physical therapy.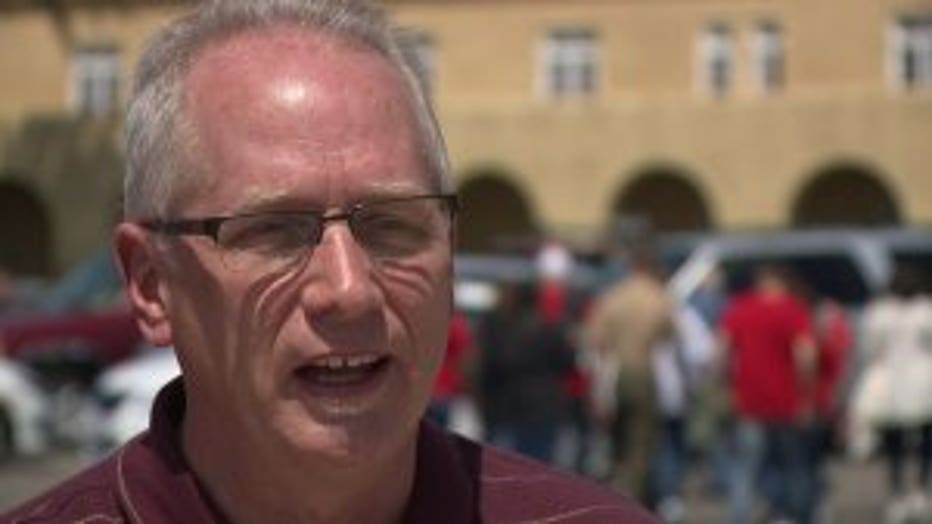 Still, his father Brad says John never lost sight of his goal -- to join the Corps.

"He talked about some disappointments, but it's made him much stronger. And I'm proud of him for that".

It took nearly a year for John's knee strength to equal that of his fighting spirit, and for the Marine Corps to let PFC Leskinen join their ranks.

"I think it's shown me that I can push through different trials in my life," says John.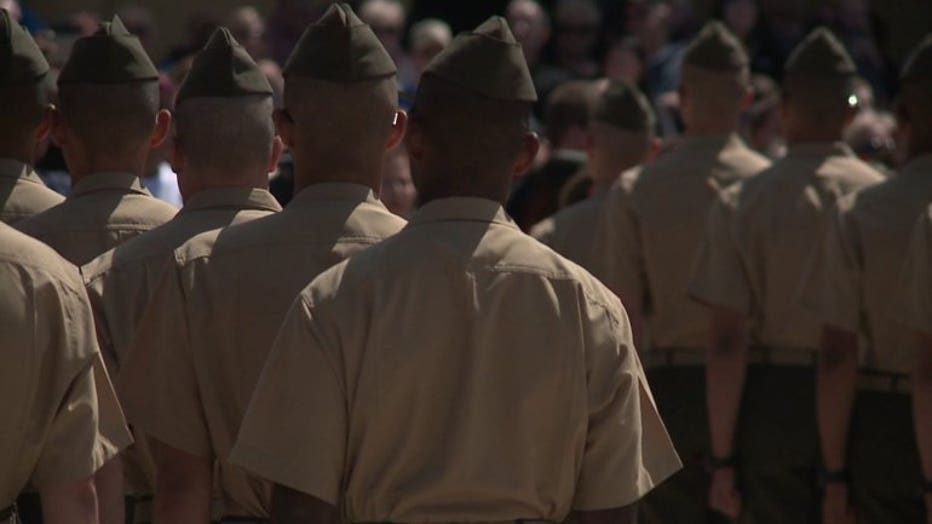 Marine Corps Recruit Depot-San Diego


The Leskinen family flew to San Diego for John's boot camp graduation. They couldn't help but shed a few happy tears when they saw John in his Marine Corps uniform.

"Very, very proud and just so happy that he made it through that," explains Theresa, John's mom.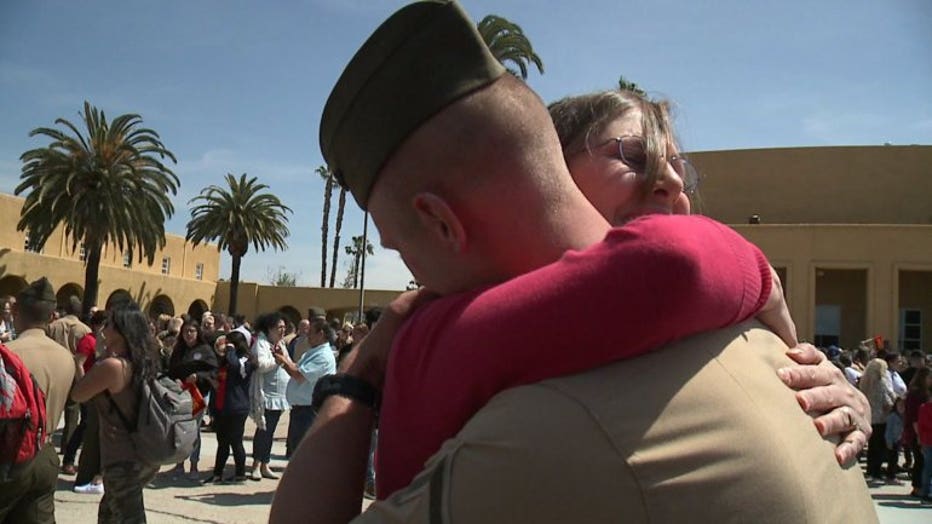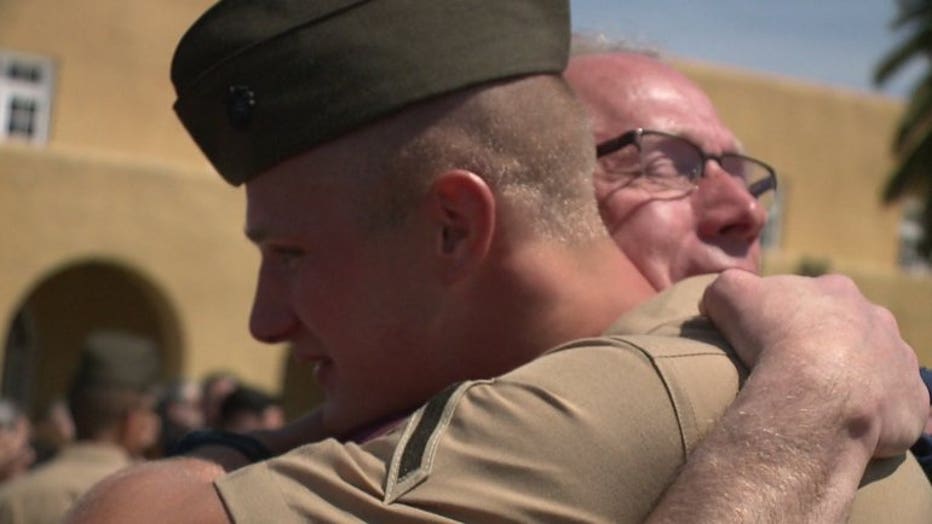 After graduation, PFC Leskinen used his "leave" to spend time with his family in Waukesha. He recently returned to Camp Pendleton in California to begin training as Assaultman.

Leskinen is a Marine Corps Reservist. He hopes his Marine Corps training will help him pursue his other dream of becoming a full-time police officer.