Wisconsin transgender student shower controversy in Sun Prairie
SUN PRAIRIE, Wis. - Wisconsin parents questioned the Sun Prairie School District about reports a transgender senior student exposed male genitalia while showering next to 14-year-old girls. The district admitted school policies were not followed.
Inside the girls' locker room at Sun Prairie East High School in March, four girls, all first-year students, swam as part of their gym class, and then showered while wearing their swimming suits, said conservative law firm Wisconsin Institute for Law and Liberty (WILL). 
Then, WILL said the girls spotted a senior student inside the locker room. "It is our understanding this male was 18 years old at the time of the incident. According to the girls, this student was not in the first-hour PE class they were participating in. While the girls were surprised to see him in the locker room, they had a general idea that this student identifies as transgender and has used girls' bathrooms before. While they were uncomfortable, they proceeded to the shower area without interacting with the student," WILL reported in a letter to the school board.
Then, the letter said the senior said, "I'm trans, by the way," stripped and showered, exposing male genitalia. 
"That person is an adult in my opinion. This should be a criminal matter, not let's just brush it under the carpet matter. These girls were violated," said Jackie Reindl, grandparent of district students.
Parents and others spoke at the Sun Prairie Area School District board meeting on Monday, April 24.
"What is the actual problem in this situation other than a trans student existing. That a student of this school undressed in a public locker room," said Eli Gillitzer, Sun Prairie School Board student member.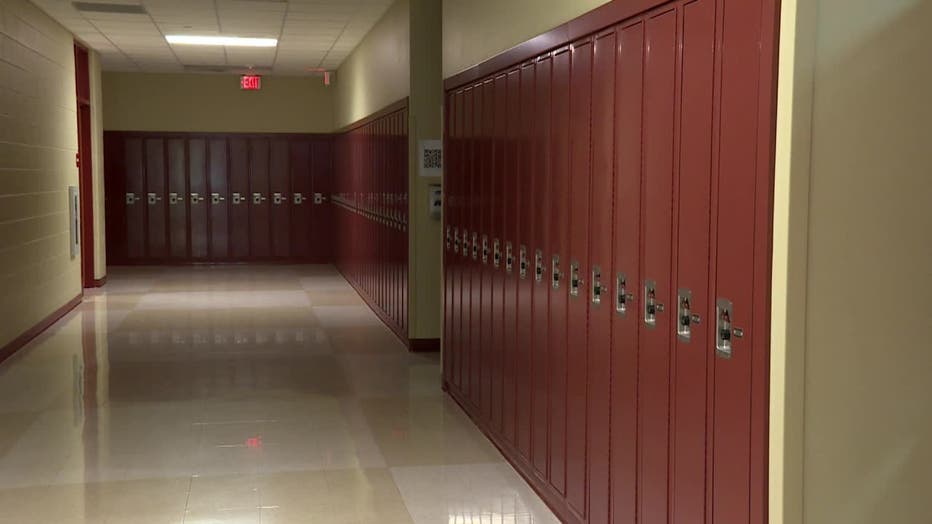 Sun Prairie East High School
"I would like you to also think about that transgendered individual. Do you think they wanted to be a national news story? Now, I don't know who that individual is. Most of the public doesn't know who that individual is, but their peer group does. How long do you think that student is going to feel welcome in Sun Prairie schools?" said Brent Eisberner, a Sun Prairie resident. "You not only failed the female children, but you also failed that transgender individual."
SIGN UP TODAY: Get daily headlines, breaking news emails from FOX6 News
"Why the hell is there not a shower stall area for transgender people to go in and use is beyond me. Who the hell decided to spend this money to design a school that doesn't have a space for all people? It is absolutely ridiculous and absurd to me how the district is failing the children at damn near every turn; whether it's academically or just changing your frickin' clothes. You guys can't seem to figure out what the hell you need to do to make everybody happy," said Erick Barka, Sun Prairie resident.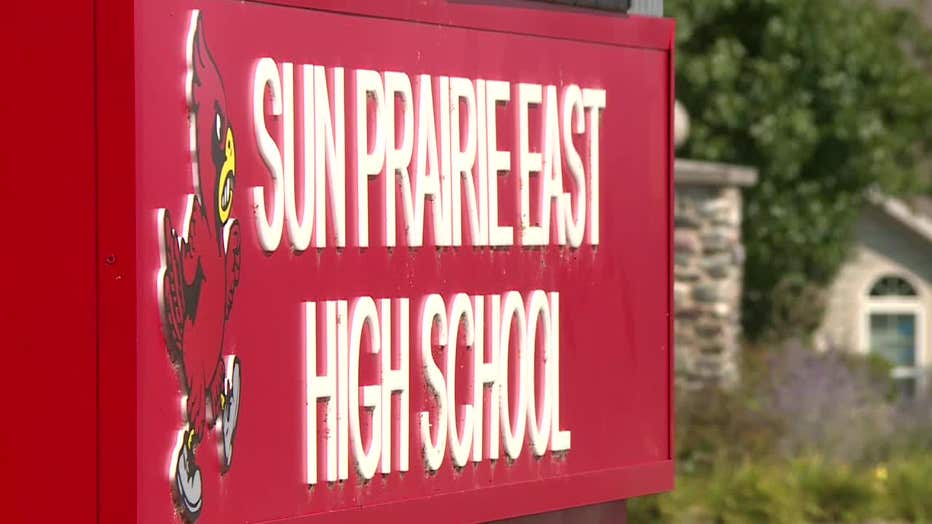 "I am asking you to keep male genitalia in the male locker room and female genitalia in the female locker room, or create a trans locker room," said Jean Sink, Sun Prairie resident.
In a statement issued April 22, the school district wrote: "several accounts of this incident are ill-informed, inaccurate, and incomplete." But, the statement does not explain what was incorrect in reports. The district added that "student privacy and other laws prevent the District from addressing the specific events that occurred."
At the same time, the district admitted something wrong happened: "The simple truth is that this incident should not have happened. But it did, and the District addressed it long before the recent publicity."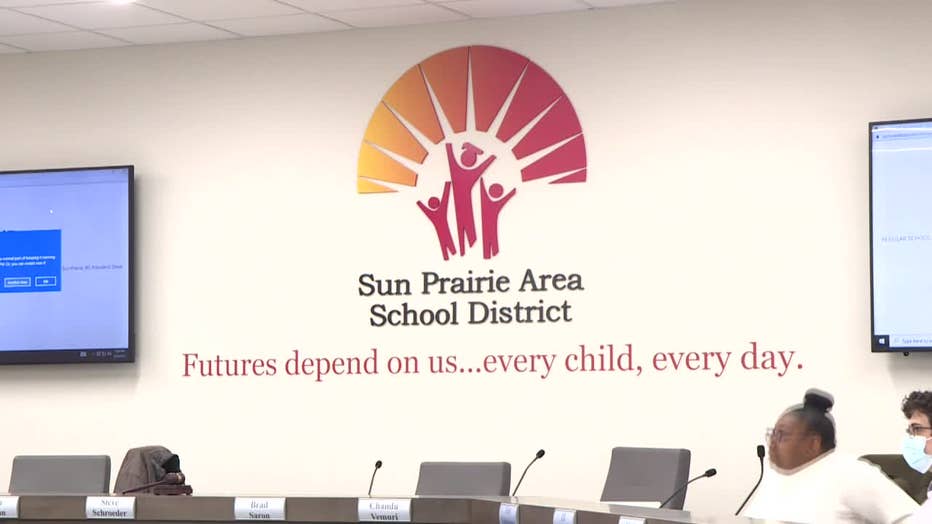 Sun Prairie Area School District
However, the Wisconsin Institute for Law and Liberty, in its April 19 letter to the school board, said the issue had not been rectified earlier: "Although the parent who reached out to WILL attempted to resolve this issue with Sun Prairie Area School District administrators, the response by the District to date has been completely inadequate. We are calling on you to address this immediately and put policies in place that will protect the safety and privacy of all students (and provide public notice of what those policies are)."
FREE DOWNLOAD: Get breaking news alerts in the FOX6 News app for iOS or Android
The Sun Prairie Area School District admitted all people involved were students and the district "took steps to ensure a similar incident does not recur." It went on: "Sun Prairie Area School District does not condone any student of one sex being present in a state of undress in the presence of students of another sex. What happened in this incident was not in line with our District's practices."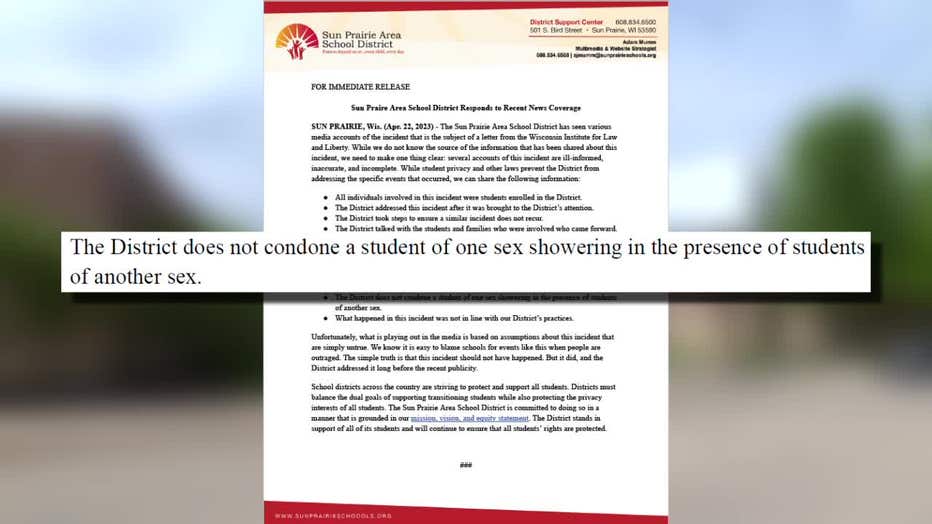 "The email says the district does not condone a student of one sex showering in the presence of a student of another sex, but do they actually prohibit it, or is it just blank on the topic?" asked Andy Johnson, parent of students.
In an email from the principal to a parent, which was shared with FOX6 News, the principal said the district has guidance on locker rooms. That policy stated a transgender student may be allowed to use the bathroom in line with how they identify, but it will be reviewed on a "case-by-case basis" – including considering the "degree of undress required."