Wisconsin is well represented on USS Eisenhower; "Serving my country, to protect those that I love back home"


The people that power the USS Dwight D. Eisenhower come from all over the country.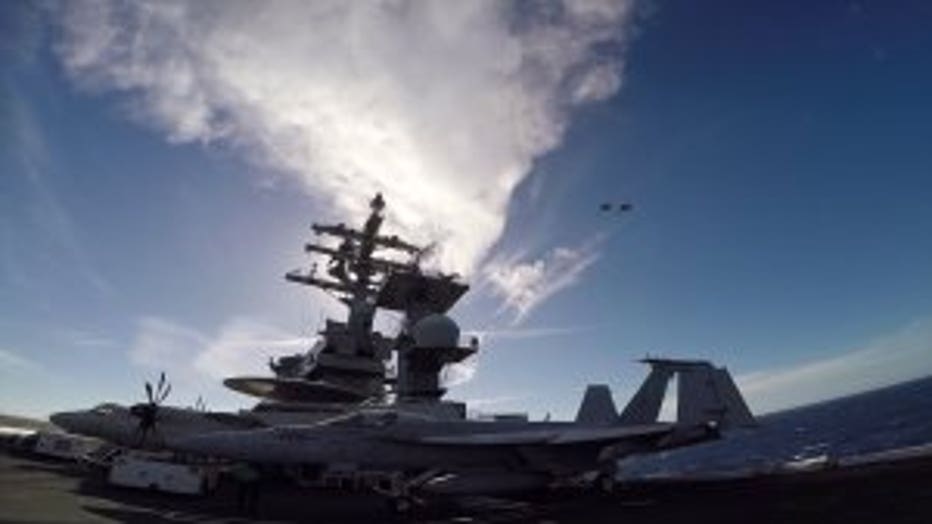 Aboard the USS Eisenhower


"Went to school at University of Colorado," says Commander Jeremy Rifas. "Go Buffs."

"From North Philly," counters Lieutenant Bob Castor. "Go Eagles."

Onboard though, they form their own team, with a roster of more than 5,000 men and women.

And at every level of the ship, Wisconsin is well represented.

"His note is "Lieutenant J.G. 'Cheesehead' Diener," Lieutenant Jr. Grade Katie Diener says, describing the cheesehead sailor hat her father gave her while on deployment. "That's my family. We are insane Packer fans."

PHOTO GALLERY



From Milwaukee and Madison, Kenosha and Door County, they now sail the world's oceans as the embodiment of American power abroad.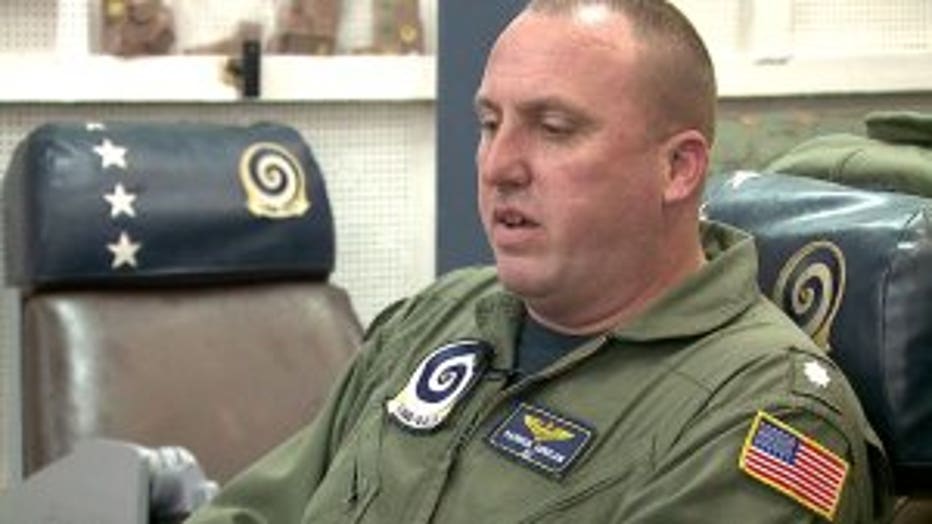 Commander Patrick Dziekan


"When you see an aircraft carrier pull into the port," Commander Patrick Dziekan, from Ellison Bay, WI, says. "It's a sight to behold."

Dziekan has seen plenty in his 26 years in the Navy, much of which has been spent flying radar-scanning E-2 Hawkeyes.

"We are the eyes and ears of the strike group," he says.

Others, like Machinist's Mate Clayton Komassa from West Allis, have a more limited view. He says he's been on the flight deck about three times in the year he's spent on the ship.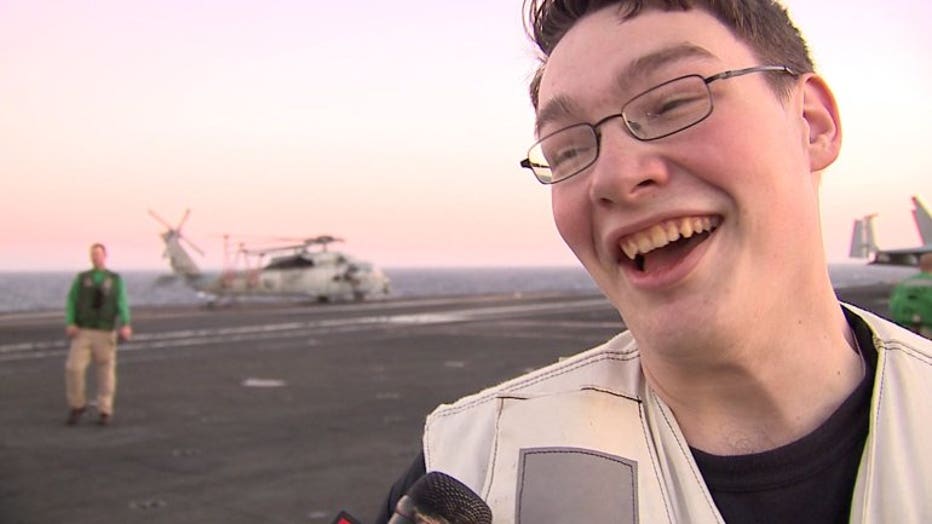 Machinist's Mate Clayton Komassa


The now-22-year-old joined the Navy right out of high school, to work on the nuclear reactor at the Mighty Ike's core.

"I thought it would be interesting," he explains. "To be able to say that I'm 18 years old and I split atoms for a living."

Pretty cool, though not in the Persian Gulf – where temperatures in the reactor plant top 140 degrees.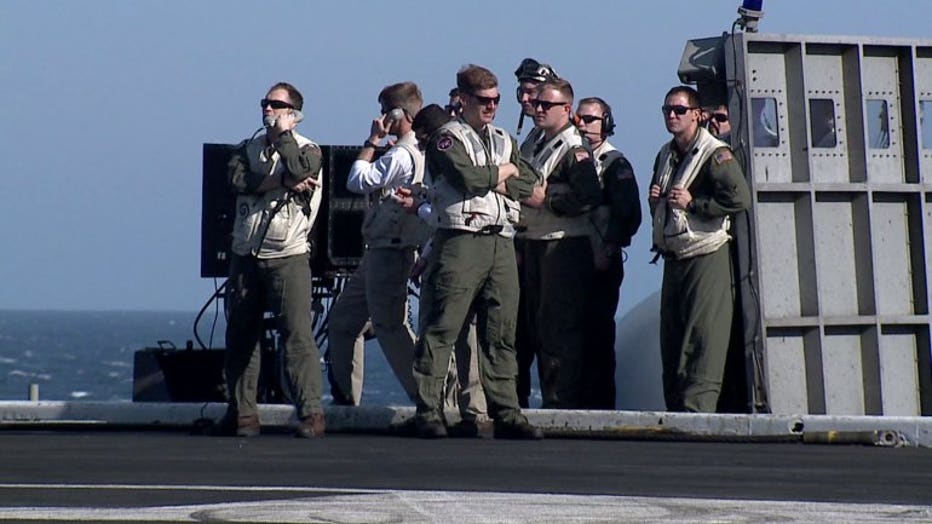 Aboard the USS Eisenhower


"You'd come out every day just covered in sweat," Komassa says, adding that he much prefers the Wisconsin winters. "And you'd have to change your undershirt and underwear like four times a day just to stay fresh. It was unbearable."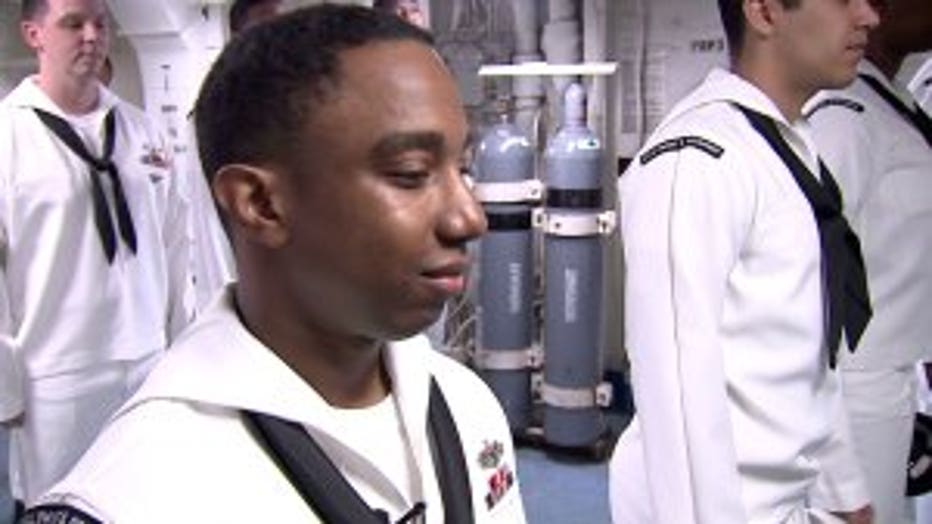 Logistics Specialist Demonte Lewis


The Mighty Ike returned from its most recent deployment December 30th. The seven-month journey was everything Logistics Specialist Demonte Lewis hoped to get out of the Navy.

"I figured it was the most chance for me to get to explore the world," Lewis says. "Because they're always traveling."

From the north side of Milwaukee, he has now traveled halfway around the world.

"I've been to Italy, climbed Mt. Vesuvius," Lewis says, listing his favorite stops during deployment. "I actually went inside the Eiffel Tower, ate in a five-star restaurant."

But for some on board, even gourmet meals can't replace the tastes of home.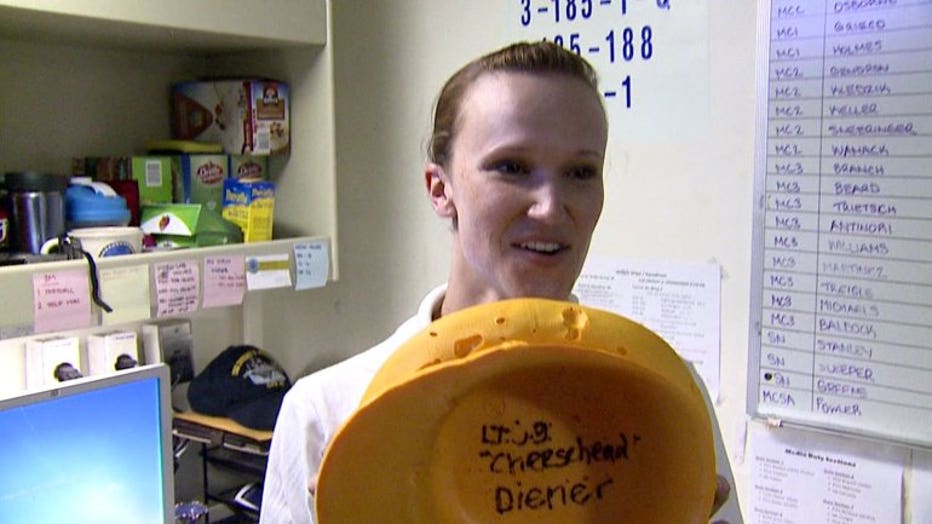 Lieutenant Jr. Grade Katie Diener


"Mader's and burgers and cheese curds and Culver's and Kopp's," says Diener, longingly. "All the terrible things for you."

There are different ways they measure the distance.

"I have not had a chance to talk to my daughter for a week," Lieutenant Chris Hanson, on his way back from Afghanistan, says. "That makes it very difficult."

And different reasons they chose a life in the service.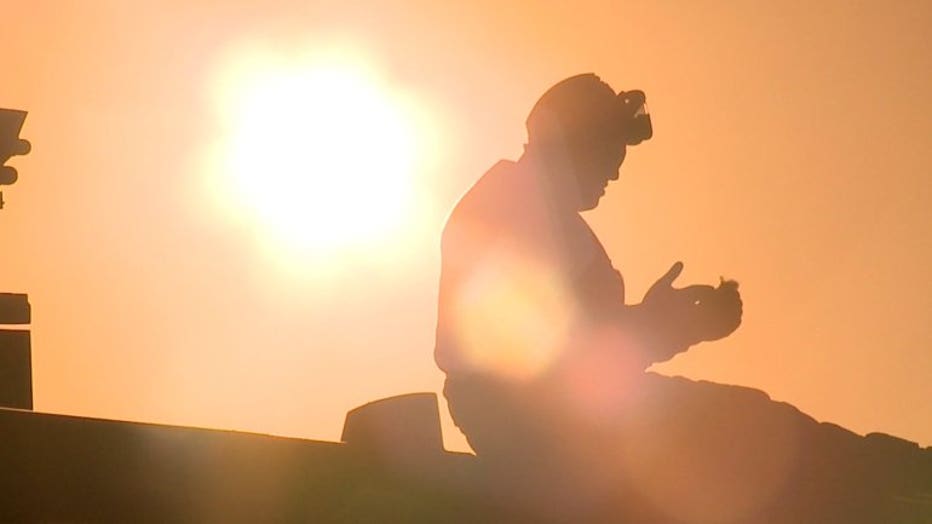 Aboard the USS Eisenhower


"I know that I'm doing my part," says Hanson. "I'm serving my country, to protect those that I love back home."

But the one thing that doesn't leave them is that home. Wisconsin.

"The second that I land in MKE, and you see all this Packers stuff," Diener says. "It's like, 'Ah yes, my people! I'm here!' "