Welfare referendum OK'd, Evers' abortion ask nixed by Wisconsin Senate
MADISON, Wis. - Republican Wisconsin lawmakers on Tuesday rejected calls from Gov. Tony Evers and other Democrats to ask voters whether the state should continue to ban abortions, opting instead to advance a ballot question on welfare eligibility.
The advisory referendum on welfare proposed by top Republicans is nonbinding, meaning it wouldn't change state law, but supporters said they want the public's feedback on the issue.
The measure now heads to the Assembly, which must pass it before it can be placed on the April 4 ballot for voter consideration. Democrats argued that Republicans were just trying to increase GOP turnout for a pivotal state Supreme Court race that will determine the ideological balance of the court and is also on the April ballot.
"They're trying to gin up their voters, simply put," said Democratic Senate Minority Leader Melissa Agard.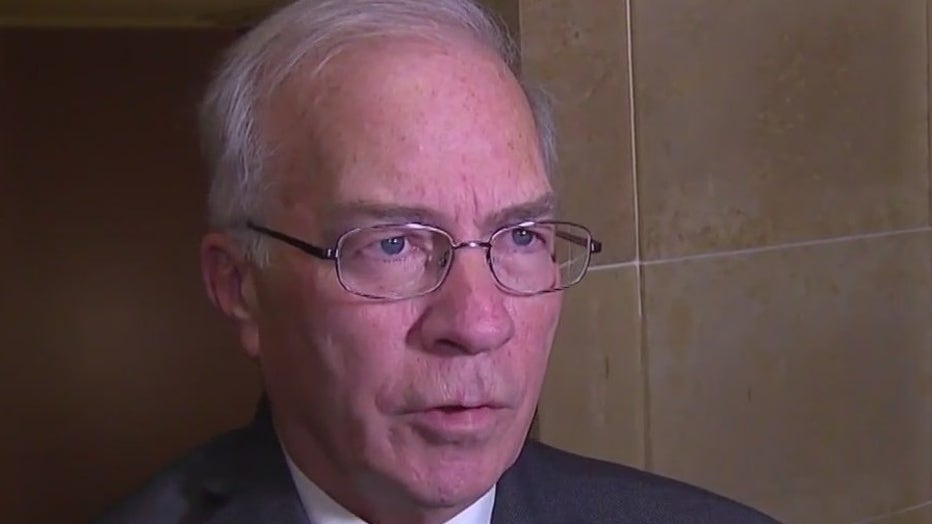 State Senator Stephen Nass
"What do you make of that, they're saying you're trying to gin up support for the April election?" asked FOX6's Jason Calvi.
"Well, they're going to say that because they don't agree with it," said State Senator Stephen Nass (R-Whitewater). "I would disagree. Let's just assume that even if, if that were the case, they are doing it all the time at the local level with marijuana."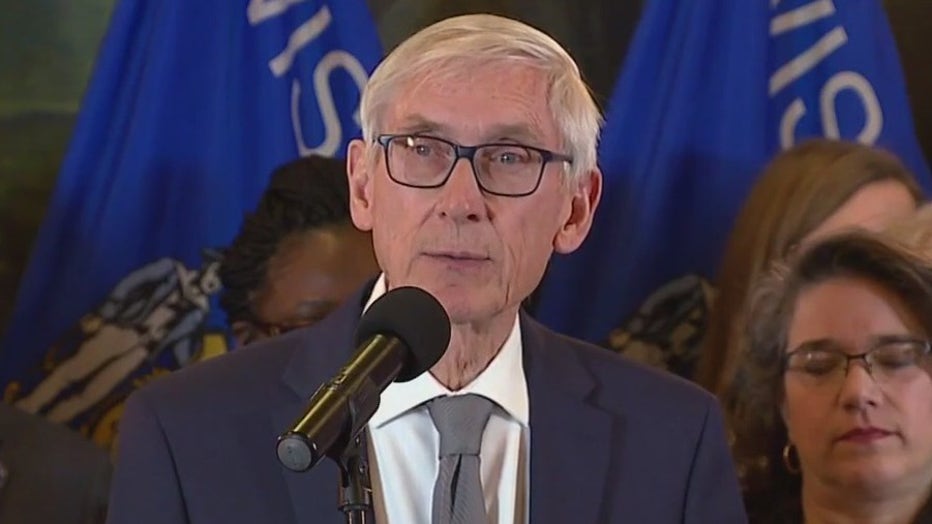 Evers and Democratic lawmakers introduced their alternative to the welfare question just hours before the Senate convened, arguing that the Legislature should be focused on restoring abortion rights, which they predicted would have broad support, and citing polling data showing a majority of the state's residents support legal abortions.
"I am here today to again reaffirm that we will never stop fighting for women, Wisconsin women and reproductive freedom, period," said Evers.
"That's a waste of time because it's not going anywhere," said Senator Nass.
SIGN UP TODAY: Get daily headlines, breaking news emails from FOX6 News
The Legislature last fall rejected a move by Evers that would have allowed voters to force a vote on the state's 1849 abortion ban law. Republican lawmakers also previously rejected an Evers call for a straight-up vote on repealing the abortion ban law, which went into effect after the U.S. Supreme Court overturned the Roe v. Wade decision last year. Republican U.S. Sen. Ron Johnson, who represents Wisconsin, voiced his support last year for letting voters decide the state's abortion laws.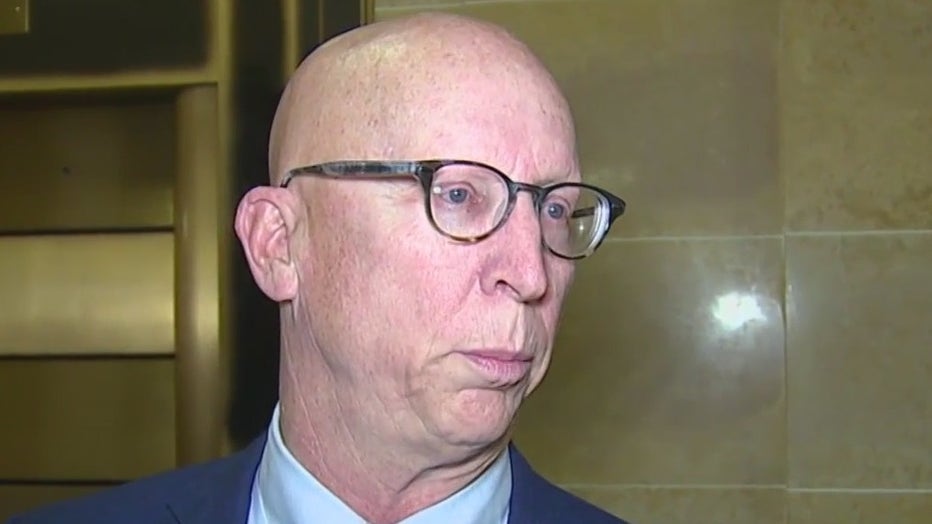 State Senator Duey Stroebel
Assembly Speaker Robin Vos and Senate Majority Leader Devin LeMahieu, the Legislature's top Republicans, cosponsored the welfare referendum the Senate passed. If approved by the Assembly, it will ask voters whether they believe able-bodied adults without children should be required to actively search for employment to be eligible for welfare benefits.
The Senate passed the measure 22-10 with all Democrats opposed except Democratic Sen. Brad Pfaff. The attempt to replace the resolution with the abortion question was quickly dismissed with a party line vote.
"I think it's an important issue that we want to gauge where the public is on it and find out," said State Senator Duey Stroebel (R-Saukville).
Wisconsin law does not allow voters to directly pass legislation, but referendums on issues popular with conservatives could drive their supporters to the polls.
Evers claimed the referendum on welfare eligibility wouldn't provide any useful information.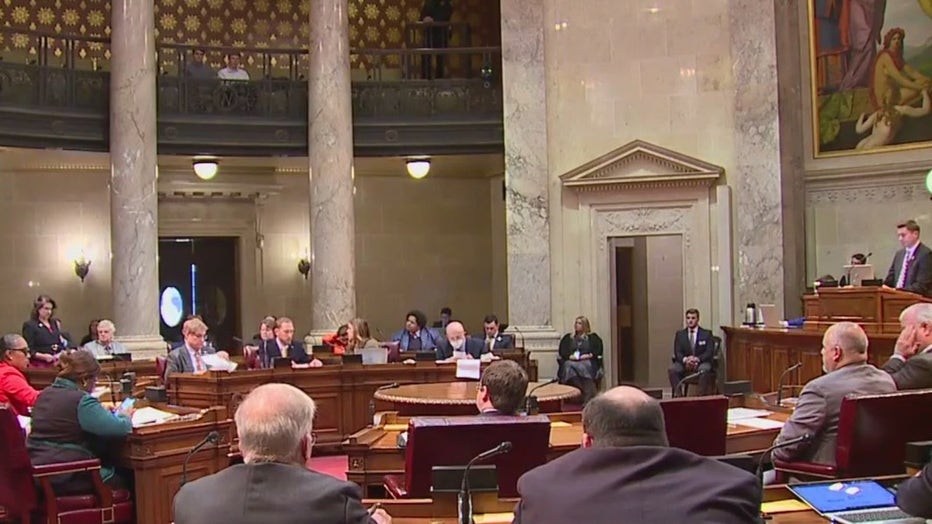 "It's advising something that already exists," he said. "So I think theirs is frankly ridiculous." State law currently requires unemployment applicants to provide proof of at least four "work search actions" each week to receive benefits.
LeMahieu noted after the vote that there are no work-search requirements currently for Medicaid recipients, but that is something Republicans have voted for in the past. Vos said he would "love to" revisit the issue and he hoped results of the vote would show Evers there is broad support for it.
Senate passes bail amendment
Also on Tuesday, the Senate gave its final approval to a constitutional amendment that would make it harder for criminal defendants to get out of jail on bail. The proposed amendment passed 23-9, with all Democrats voting against it except Sens. Robert Wirch and Pfaff, who joined all 21 Senate Republicans in support.
The Assembly was scheduled to pass it Thursday, which would be the final step before the amendment goes in front of voters on April 4.
The amendment would require a court to consider the defendant's potential risk to public safety when setting bail. Currently, bail is set only as a means to ensure the person appears in court.
Democrats voiced concerns that the proposed amendment would further inequity in the criminal justice system by allowing wealthy defendants to more easily get out of jail.
The Legislature passed the amendment last session as well. State law requires the Legislature to approve a proposed constitutional amendment in two consecutive sessions before putting it on the ballot for voters to ratify. The governor cannot veto a constitutional amendment.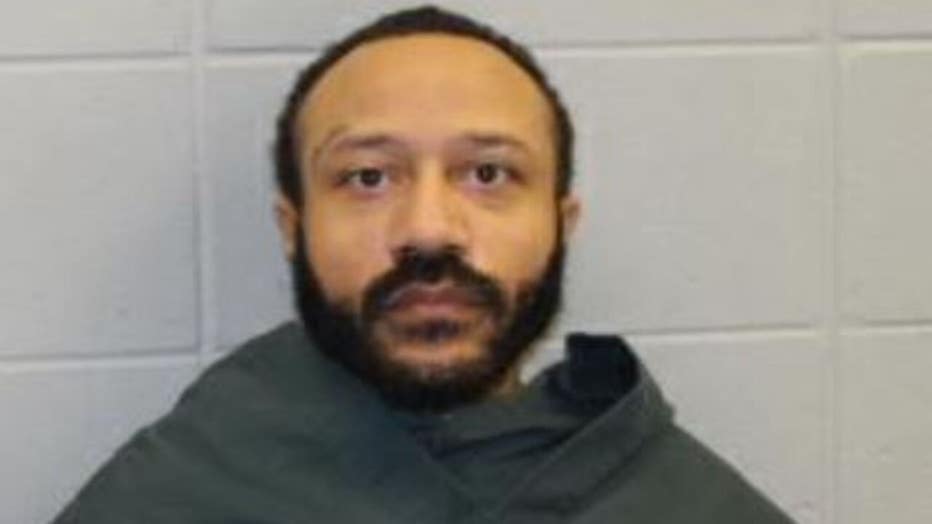 The amendment's supporters have been working since 2017 to get it passed. The effort gained steam after Darrell Brooks Jr. drove his SUV into a Waukesha Christmas parade in 2021, killing six people. Brooks had posted $1,000 bail in an earlier case just two days before the Nov. 21 parade.
The amendment's lead sponsor, Republican Sen. Van Wanggaard, said Tuesday the effort is not in reaction to the parade deaths.
Earlier this month, the state Supreme Court in neighboring Illinois halted a law that would have ended the state's cash bail system in preparation for legal arguments. California lawmakers have also faced difficulties in their attempts to end cash bail, which the California Supreme Court ruled in 2021 was unconstitutional to impose on a defendant who could not afford it.