What's hiding in your handbag? Contact 6 tests purses for bacteria


MILWAUKEE — It's where you keep your wallet, keys, phone and any other things you need on the go. You don't leave home without it. You put it in the most convenient spot — sometimes that includes the floor. A handbag is super handy, but along with your essentials is something else — germs.

How dirty is your purse?

David Metzger owns Accelerated Analytical laboratories.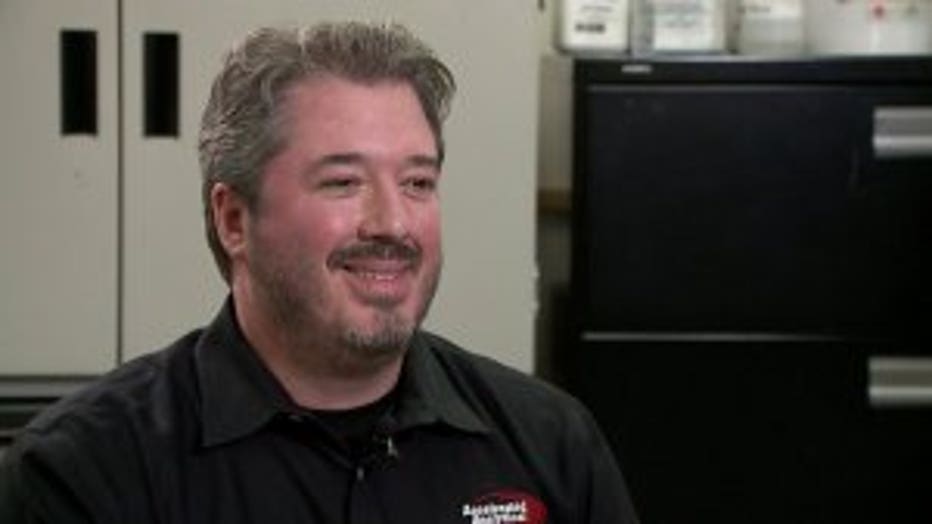 "The moist environment of a zipped up bag could potentially harbor a fair number of bacteria. What those are? We'll find out shortly," said Metzger.

He and his experts thought Contact 6 would uncover plenty of bacteria on purses. There was some bacteria they expected to find.

"We're going to find a lot of skin bacteria, obviously," explained laboratory supervisor Thomas Hirsch.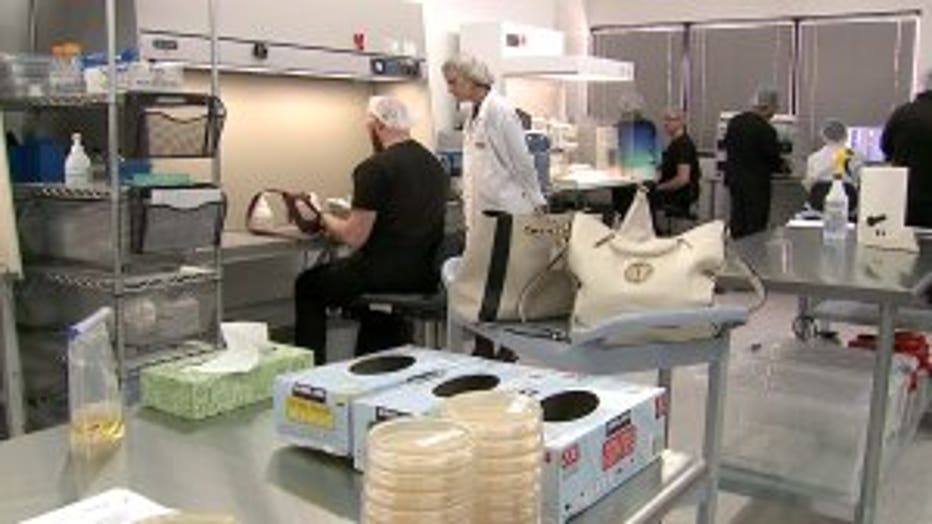 Laboratory Supervisor, Thomas Hirsch, shows Contact 6's Katrina Cravy how to swab purses for bacteria.


Hirsch said there was bacteria he was hoping they wouldn't find.

"What you're hoping you don't want to find is, you know, bathroom bacteria," Hirsch said.

Contact 6's Katrina Cravy supplied Hirsch with several purses -- including her own.

Hirsch showed her how to swab the purses to get a good representation of what type of bacteria was on them. Each purse was swabbed in different areas including the handle, outside, inside and bottom.

After learning about the process, Cravy headed out to the Milwaukee Public Market and asked people if she could test their purses. Four women let Cravy swab their purses.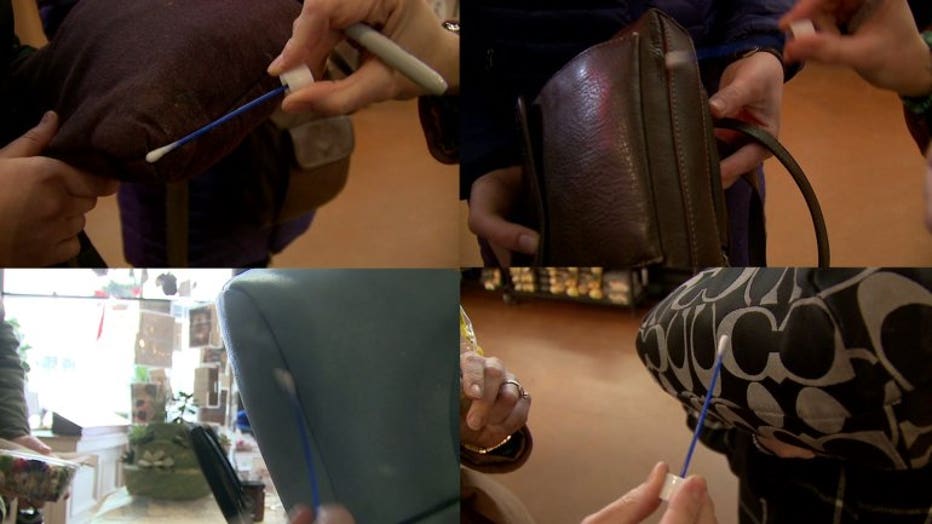 Contact 6's Katrina Cravy tests four different purses for bacteria at the Milwaukee Public Market.


A week later, the results were in.

"We found some interesting stuff and we found some really interesting stuff," Metzger said.

On average, the dirtiest part of the purses was the bottom, followed closely by the handle.

The most common bacteria found was skin.

"You're handling your purse with your hands. You're going to have a lot of skin bacteria," Hirsch explained.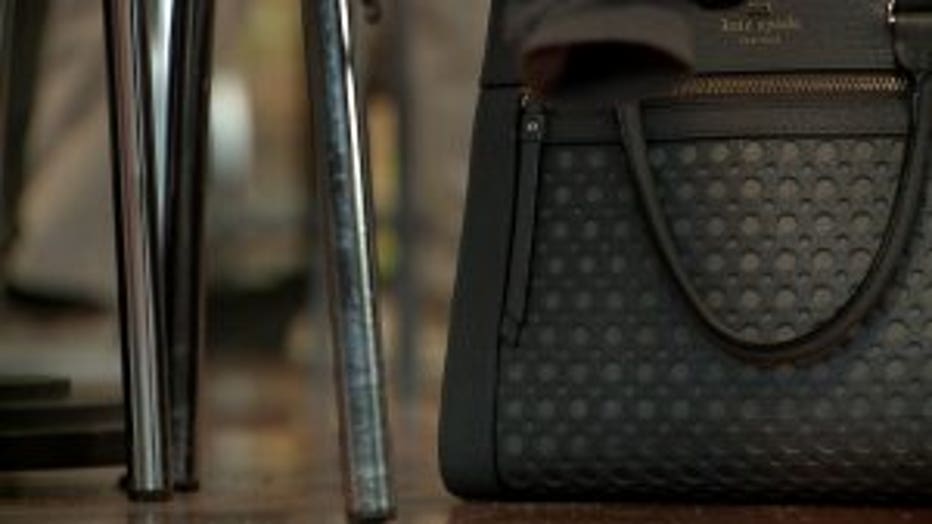 Some of the other findings were pretty uninviting.

"We found an agent related to ear infections," Metzger revealed.

"Some interesting isolates. Some people maybe not washing their hands after the bathroom," Hirsch said.

The bag with the most bacteria ended up being Katrina Cravy's.

"There was one purse that was particularly higher than some of the others and that would be your purse. Your zipper was the highest of the purses tested," Metzger said to Cravy.

"Shocker!" Cravy responded.

Cravy let the lab swab an additional area where the other purses weren't tested — the zipper fold area. The area, that's rarely folded down, had collected a lot of extra grime.

Metzger has advice for everyone carrying a bag. 


There's a simple solution so you don't have a petri dish in your purse.

"Women love their purses. Take care of them. Clean them up. We'll all be a little bit safer," Metzger advised.