"We've seen real improvement:" City of Milwaukee working to eliminate 'food deserts'


MILWAUKEE – Several grocery stores have opened in the area over the last year, including Fresh Thyme, Sendik's and Meijer. While many people have several options when it comes to buying groceries, there are others that still have very few.

A new Cermak Fresh Market recently opened in June on S. 1st Street in Milwaukee. District 12 Alderman, Jose Perez, said it's an opening neighbors in the area have been waiting for.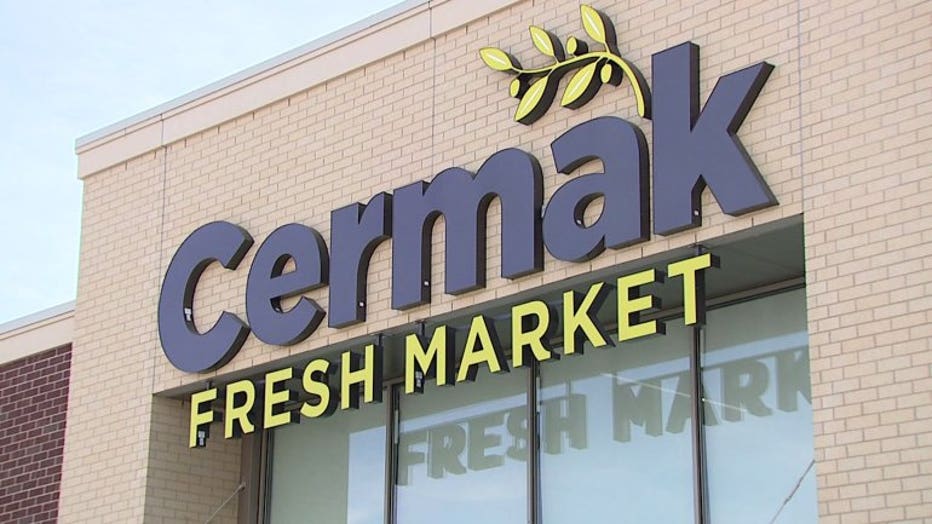 "They've been asking for this for a long time. East of the highway, we don't have a supermarket," Perez said.

At a time when much of the Greater Milwaukee-area has seen a massive influx of grocery stores, there are still pockets within the city that remain underserved.

"We had no grocery stores in here, especially if you're walking distance or riding a bike," said Antonio Flores, a neighborhood resident attending the opening of the new Cermak Fresh Market.

Before the store opened, Flores said he had few options for buying healthy food like fresh produce.

"It's just like, basically eating all the junk food at the gas stations," Flores laughed.

Until the June 14th opening, the neighborhood surrounding the Cermak Fresh Market was what officials call a "food desert."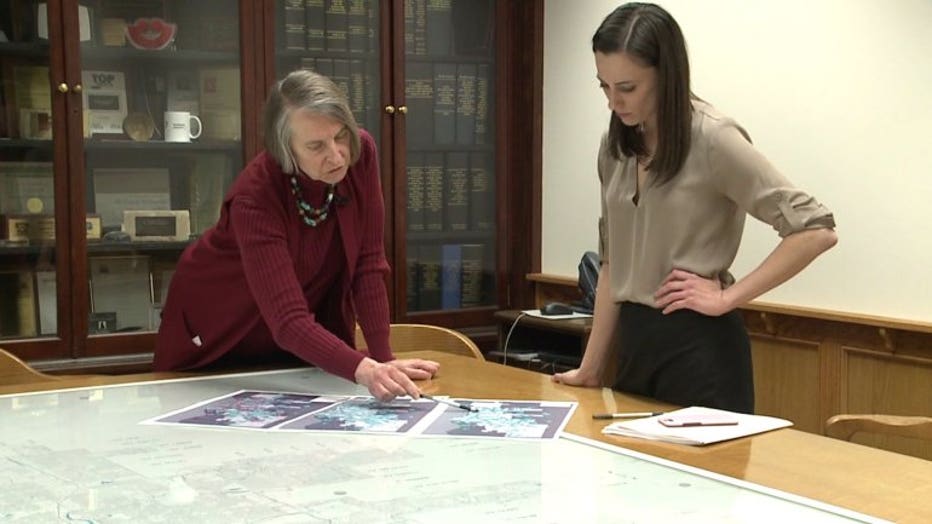 Marth Brown shows Contact 6's Jenna Sachs Milwaukee maps focused on food access.


"The U.S Department of Agriculture defines a food desert as a low-income area where people have to go more than a half-mile in order to get access to a conventional grocery store," explained Martha Brown, deputy commissioner of Milwaukee's Department of City Development.

Brown said city financing helped make the Cermak store a reality. It also helped bring stores like the Pete's Fruit Market at King and North, and is assisting the re-tenancy of the empty Lena's at Fond du Lac and Oak. The store will become a Save-A-Lot. The city used tax district financing for the Pick 'N Save at 35th and North.

"We've seen real improvement over the last four or five years in the access to food," Brown said.

The City of Milwaukee tracks areas that have access to grocery stores. A comparison between the map from 2013 and the map from 2017 shows an improvement in access. The areas without grocery stores nearby are shrinking.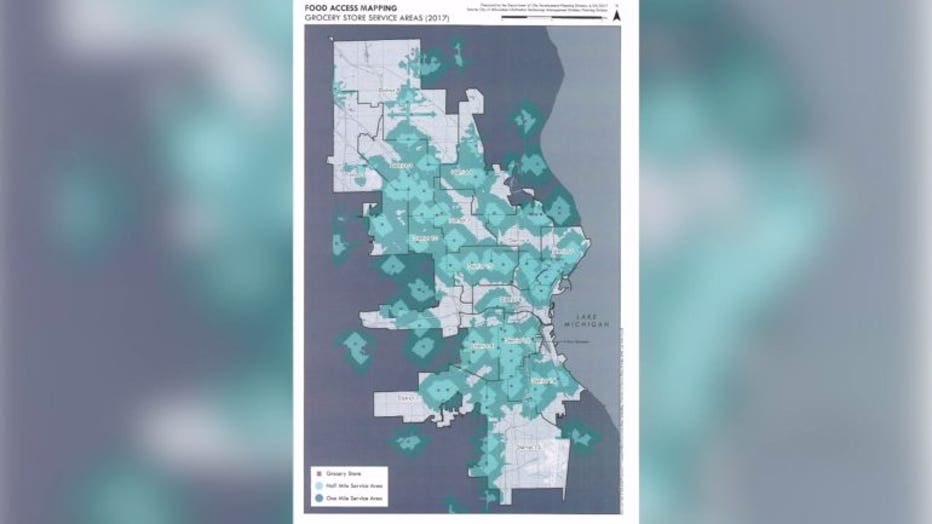 MIlwaukee food access mapping for 2017


Brown said she'd still like to see a grocery store in the area of 35th and Capitol, which is considered another food desert. However, it's not easy to accomplish.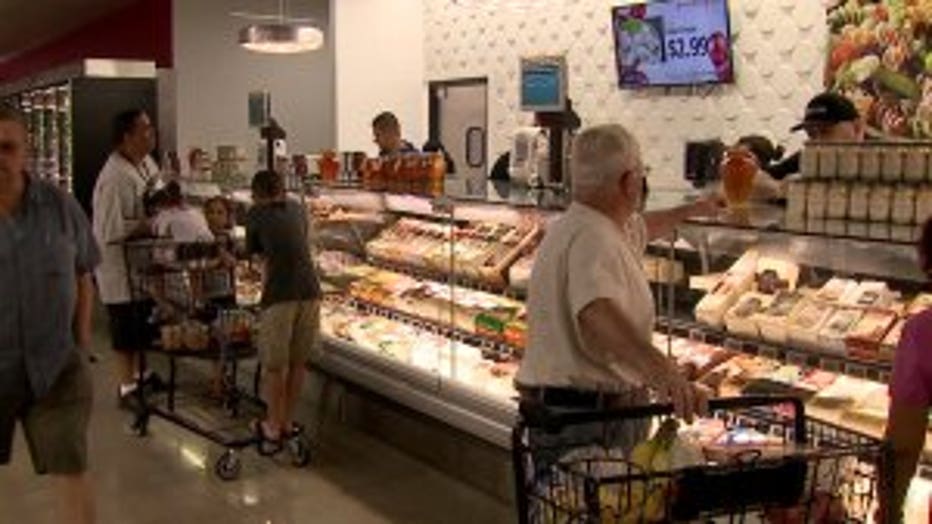 Stores need to open in locations where they can make money over time.

"There are a number of factors that determine the success of a grocery of a grocery store. Some of it is going to be the income of the population and the density of the population nearby," Brown said.

In the meantime, the City of Milwaukee has been supporting more farmers markets and converting empty lots into gardens and orchards. Communities are also seeing mobile markets, like one that was thanks to a partnership between Pick 'N Save, Milwaukee County and The Hunger Task Force.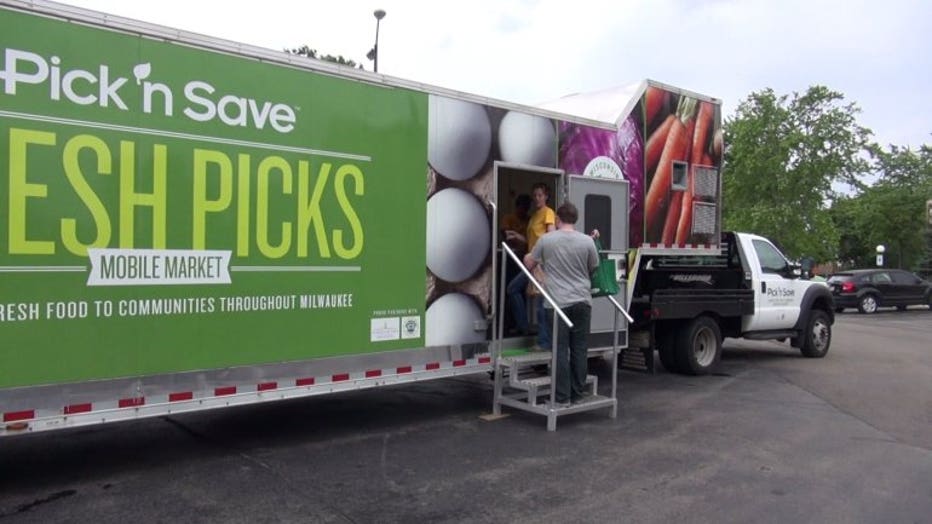 "There's no question that people's health and well-being is very much tied to their nutritional profile," Brown said.

The opening of the Cermak Fresh Market will hopefully not only keep more residents in the neighborhood, but draw more in.

"It makes me want to stay even more," Flores said.

There are parts of Milwaukee to the far north and south that do not have grocery stores within a mile, but those aren't considered high-priority for the city because they're not densely populated. Also, people in those areas tend to have high incomes and have cars to drive further to get the goods they need.

The City of Milwaukee does have a study underway about food access and how it can be improved. The study is expected to be released fairly soon.