'We're ready:' Washington County road crews to work overnight fighting ice ahead of morning commute



WEST BEND -- An April winter storm dumped a wintry mix and snow in SE Wisconsin -- with snow reports ranging from one to two inches south of Milwaukee, three to four inches in the Milwaukee area, to nearly eight inches in Fond du Lac and more than eight in Beaver Dam. In Washington County, crews were at work non-stop since Saturday night, April 14 in an effort to keep the streets clear of ice and snow.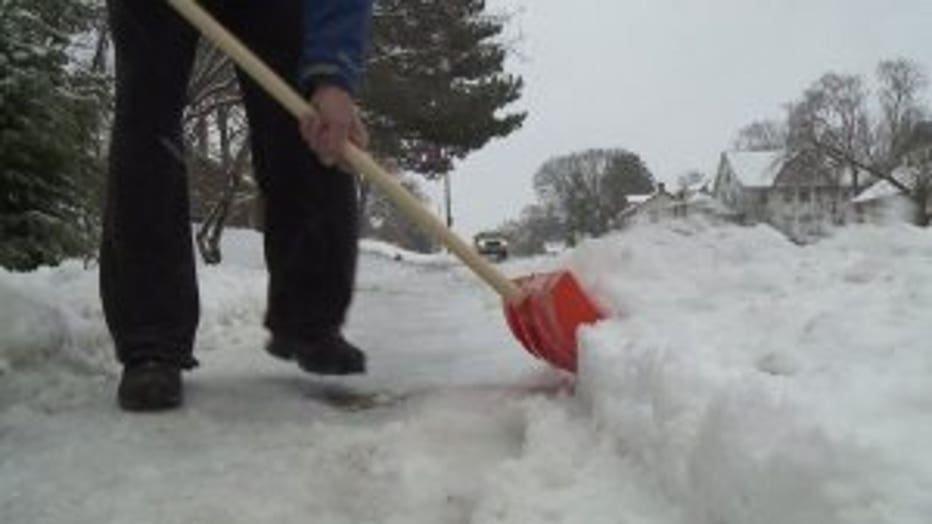 Highway crews said they're concerned about some of the snow and slush freezing overnight Sunday, so they planned to be out right up until the Monday morning rush to make sure your commute is a smooth one.

FOX6 News found Jim Strowig on Sunday at the corner of Washington and Center in West Bend, clearing a path for a friend.

"I woke up to this and I thought, 'it's not going to snow that bad! It can't.' Well, it can," said Strowig.

He wasn't the only one in a snowy state of disbelief. Downtown, we found a man digging out with a paper cup!




"We were supposed to be putting all this stuff away because it wasn't snowing any more. We had to dig all that out," said Vernon Martin.

Vernon and Rose Martin near Fair and Wilson St. were dreaming of and hoping for warmer days ahead.

"I wouldn't count on (this being the last storm), but I certainly hope so. I'm almost out of gas for the snowblower," said Martin.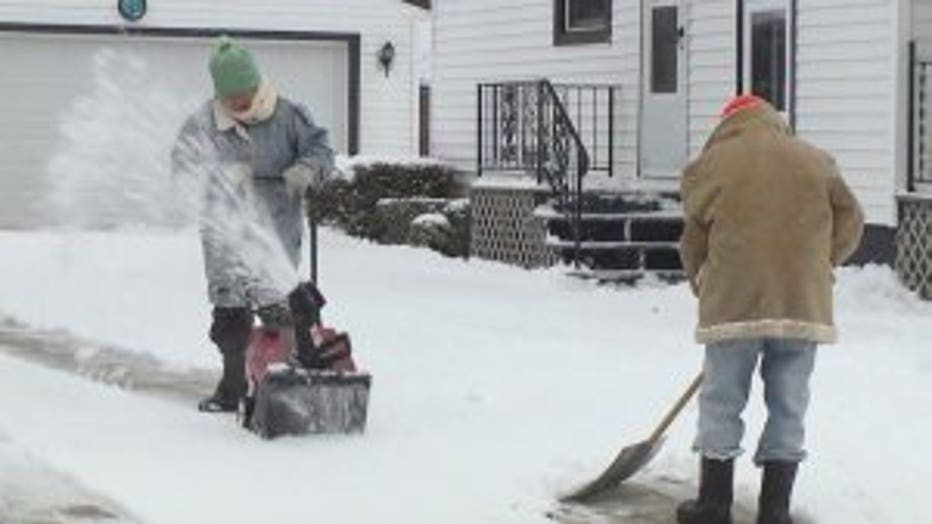 Whatever Mother Nature would bring, the Washington County Highway Department was ready. Ted Kuglar, foreman, at the Slinger substation on Sunday monitored road conditions across 650 state lane miles and 450 county lane miles the department is responsible for clearing.

"We're ready whenever it comes! Our gentleman will run a 16-hour shift. We'll give them four hours off and they'll have to be back in for another 16-hour shift," said Kuglar.

Twenty trucks had been out non-stop since Saturday night, and those crews would be out until 10:30 p.m. Sunday. Staffing levels would dip overnight and resume with another full crew of 20 trucks by 4 a.m. Monday to fight potential ice.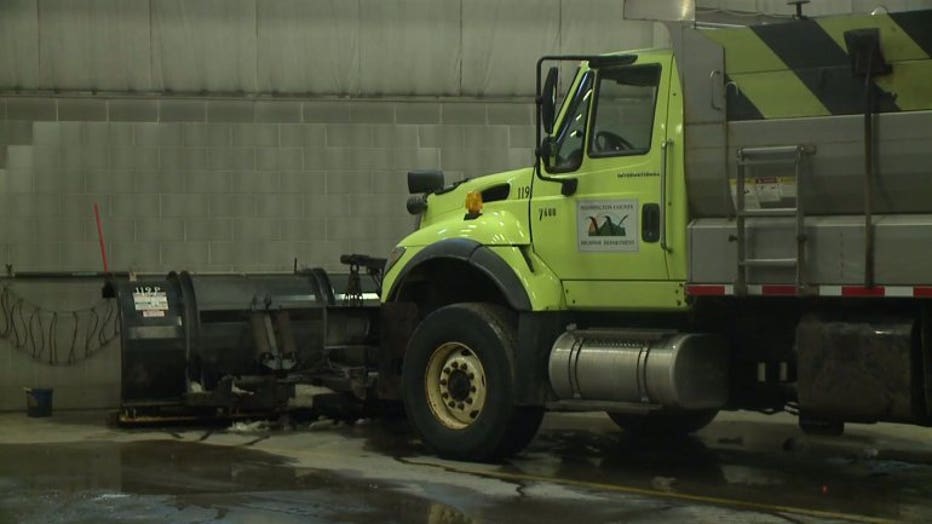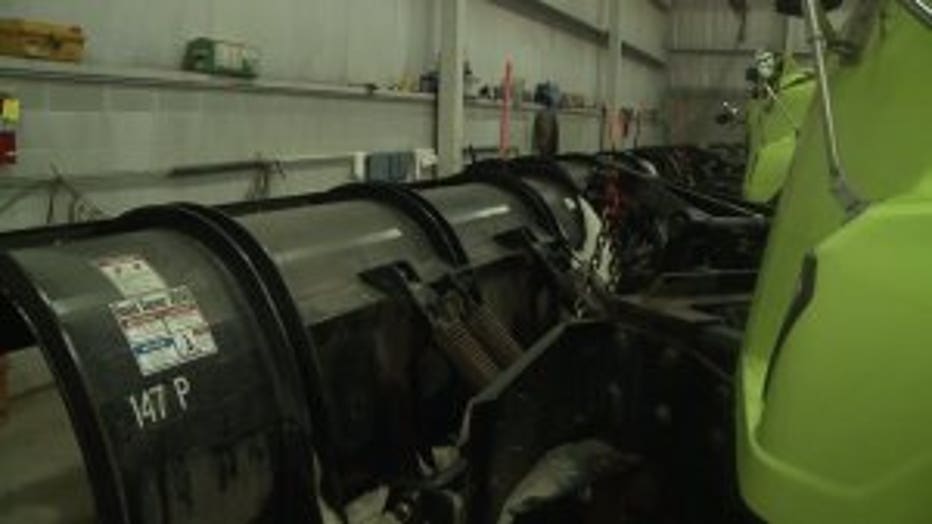 "The pavement temperatures will cool off and the snow that is coming right now will start sticking again," said Kuglar.

He offered some tips for drivers:

"Please, give our guys a little room. Stay back. Don't crowd us. Let us get our job done, and the quicker we can get our job done, the quicker you guys can get home," said Kuglar.

Officials said there is plenty of road salt to go around in Washington County, should another winter storm come our way this spring.